What's going on with the humankind? Where are we actually coming from? We created and invented everything to feel better and happier. Where does it bring us today? 
ENGLISH DISCLOSURE: I'm from Switzerland (yes, chocolate!) so English isn't my first language. Please forgive me for my mistakes 🙂
THIS POST MAY CONTAIN AFFILIATE LINKS. PLEASE READ MY DISCLOSURE FOR MORE INFO.
---
✓ Should I read this? You should read this if you're interested in understanding where the humankind is coming from, what we've been through and how it's explaining where we are today and why!
✓ How is it going to help me? I think that understanding and knowing where we are coming from can answer some questions that we may have, knowing ourselves better is a big part of any self-development journey, I guess 🙂
---
What happened to the humankind?
What will you find in this book? 
Ok, so I will tell you exactly what you're going to find in this book. Harari the author, is reviewing the 4 periods as known as:
The Cognitive Revolution (c. 70,000 BCE, when Sapiens evolved imagination)
The Agricultural Revolution (c. 12,000 BCE, the development of farming).
The unification of humankind (the gradual consolidation of human political organizations towards one global empire).
The Scientific Revolution (c. 1500 CE, the emergence of objective science).
What is he trying to show? What's his main point?
Actually, the first time that I've read what this book was about, I was a bit skeptical.
I wasn't always very good at history and I was afraid it would be a book with lots of dates and descriptions of our past.
In fact, it wasn't this at all, it was more looking back at what happened to better understand the present and this investigation is simply fascinating!
Basically, he's showing that from the very beginning, Sapiens was trying to do his best to be happy and to stay alive: he was hunting all day long to find food and he was copulating to assure the continuity of the sapiens family.
Harari says and proves that from this day, the humankind has always tried to do something that will make him feel better in the long run.
For example, you can easily think about it with the uses of our phones, they are supposed to make us be closer to each other because we can talk to someone that is living on the other side of the planet in less than 5 seconds!
But sometimes, we are also sitting in the same room, not talking to each other and both being on our phones!
My other favorite example is money: it was probably created to make things easier, to bring a certain organization into our lives but look what happened in the end, some of us are truly living for the money.
I'm a bit exaggerating and we shouldn't throw the baby with the water of the bath, I mean, it's not black and white but I think that we just need to realize what happened to our lives and how we can keep a certain control.
[convertkit form=5224795]
Humans are cooperating together, they are sharing believes and myths
I really liked the part that he's demonstrating that from all the animals that lived on earth and disappeared, we are the only ones that are still alive.
This is the reason why we are dominating the world. Also, the fact that we can cooperate together (in such a big number of people) is probably because of our capacity to believe in things that exist only in our imagination.
When you think about it: nations, human rights, money… All of them are pure imagination!
The world could have been completely different depending on who created all of it!
He's making fun of the moment that politicians are drawing borders between countries and suddenly, there is another language, another currency in this particular place of the world!
He's also talking a lot about religions and about the fact that they are also the result of our great imagination…
I can understand that it can make people mad to even read these lines, but I think the most important is to get the main idea of the book: where are we all coming from and how this past is explaining the present.
And it's really okay to disagree, it's simply interesting to start thinking and debating about it 🙂
By the way, I wrote a post about beliefs that we all have. Have a look and discover which one do you have and if they are helping you or limiting you in your life!
Related article:
Are Your Beliefs Helping Or Limiting You? (Examples Of Beliefs)
Why read this book in a personal development pursuit? 
So, I think that this book is giving clear explanations about where all the humankind started and how it started. It's also showing us what and how it's been trying to always make its life easier and better (by cooperating, sharing stories, myths and other sorts of beliefs).
All of this reflexion is fascinating and is helping us figure out where we stand today and in what direction we're going. Personal development to me is about discovering who we are and then the direct consequence is that we are feeling happier :).
I think that to understand who we are, it's very important to understand where we are coming from.
Also, there are lots of things in our genes that are the result of evolution and of other events. What's written in this book can make us feel better, understanding why we are who we are and how to deal with it!
What do you think about this book? Have you heard about it before?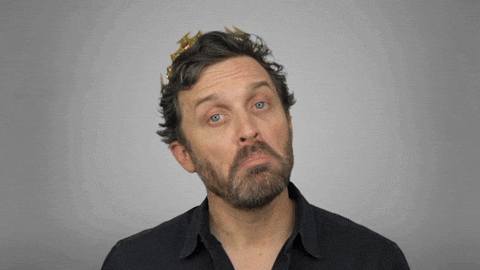 I strongly suggest you have a look at Sapiens, a brief history of Humankind. Simply click on the cover of the book to have a look at it:
You may also be interested in…
[convertkit form=5224167]