What if you could improve your life in 10 minutes per day?
The benefits and results of taking care of yourself are simply extraordinary! We should teach this at school!
Let's dive into this and start living your best life starting today! 🙂
Do you prefer listening to this episode on your favorite platform??
Click HERE to get there!! And then, of course, don't forget to subscribe!! 🙂
Part I: 30-Day Self-Care Challenge Ideas, How Self-Care Can Change Your Life!
Do you want to hear more of my accent?! Discover all episodes here!! 🙂
Do you prefer listening to this episode on your favorite platform??
Click HERE to get there!! And then, of course, don't forget to subscribe!! 🙂
Part II: The Self-Care Nobody Talks About… In 3 Bites!
Do you want to hear more of my accent?! Discover all episodes here!! 🙂
Do you prefer listening to this episode on your favorite platform??
Click HERE to get there!! And then, of course, don't forget to subscribe!! 🙂
PART III: Take a Break From Complaining… For 30 Days Only!
The day you start caring for yourself, the better your overall health gets!
Imagine how wonderful it would be if you start next month with 30-day challenges. The result would be amazing because self-care is prominent for a healthy life.
Most people aren't aware of self care, and it is often overlooked.
The concept of self care is crucial, and everyone must make an effort to understand it.
I believe self care is the fuel to one's wellbeing. In the meantime, some people assume that self-care is all about cosmetics, fancy spas, and excellent outfits.
Let me tell you, and IT IS NOT! The concept of self-care is profound.
I really liked reading this article from PsychCentral about what self-care is and what it isn't. Check it out! 
The best definition for self-care is when you give time, effort, and dedication to look after your body, mind, and soul.
And there are millions of ways to do it, but some of the ways are highly recommended and valuable.
I'm going to share 30-day self care ideas in this post.
Like for everything else, you'll have a hard time when facing the day one challenge. But, persistent is the key to a successful self-care journey.
Remember, when you are challenged you tend to do it better. Hence, 30 day challenges are a great initiative! Let's check out the challenge!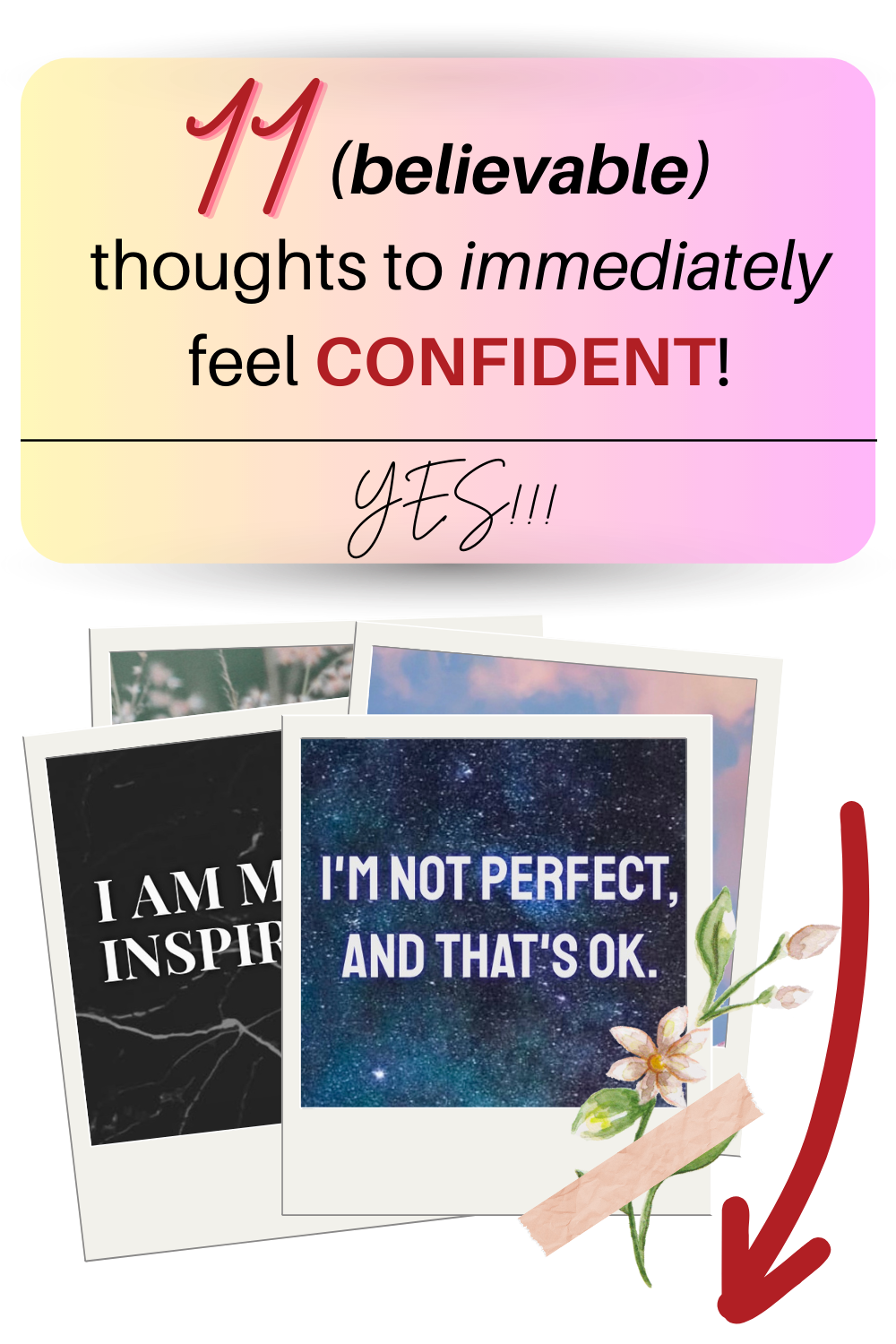 Why do you want to take care of yourself?
As yourself this question: Why is it important to take care of yourself?
What more are you going to "get"?
In other words, the moment you're going to take care of yourself, how are you going to feel?
I truly believe that no matter what we are doing, we are doing it because we want to feel a certain way!
So, how do you want to feel and how self-care can help you with that?
Being more self-aware is already an amazing first step! 🙂
30-day self-care challenge ideas  
Day 1- Decluttering your space
Decluttering is directly related to liberty. Be it decluttering your house, mind, or anything else, it will free up space and make your mind and soul happy. The 30 day self-care challenge mind-body-soul will be nothing but best for you if you want a healthy lifestyle. The mental space is the main factor when you are dealing with self-care. You can begin decluttering your workspace, bedroom, kitchen, and so on.
You have to realize that there is nothing more toxic and inconveniencing like a troubled mind. The more calm and relaxed it becomes, the more organized and confident you get.
If you are wondering how decluttering will help your mind, it is simple to understand. The more you save unwanted things, the hectic your mind becomes. Thus, you must begin your self-care challenge 2019 with this!
Day 2- Drink water often
The most difficult challenge that you must do is drinking water right after you wake up. You must make it a habit to drink one or two glasses of water every morning. It is recommended to drink water by squeezing lemon to it as it washes away toxins from your body.
Nonetheless, do not just restrict drinking water to morning hours. Make it a habit to have a glass of water in front of you. It is scientifically proven that enough water makes our skin more relaxed and soft.
It also provides the energy that is required to run your marathon!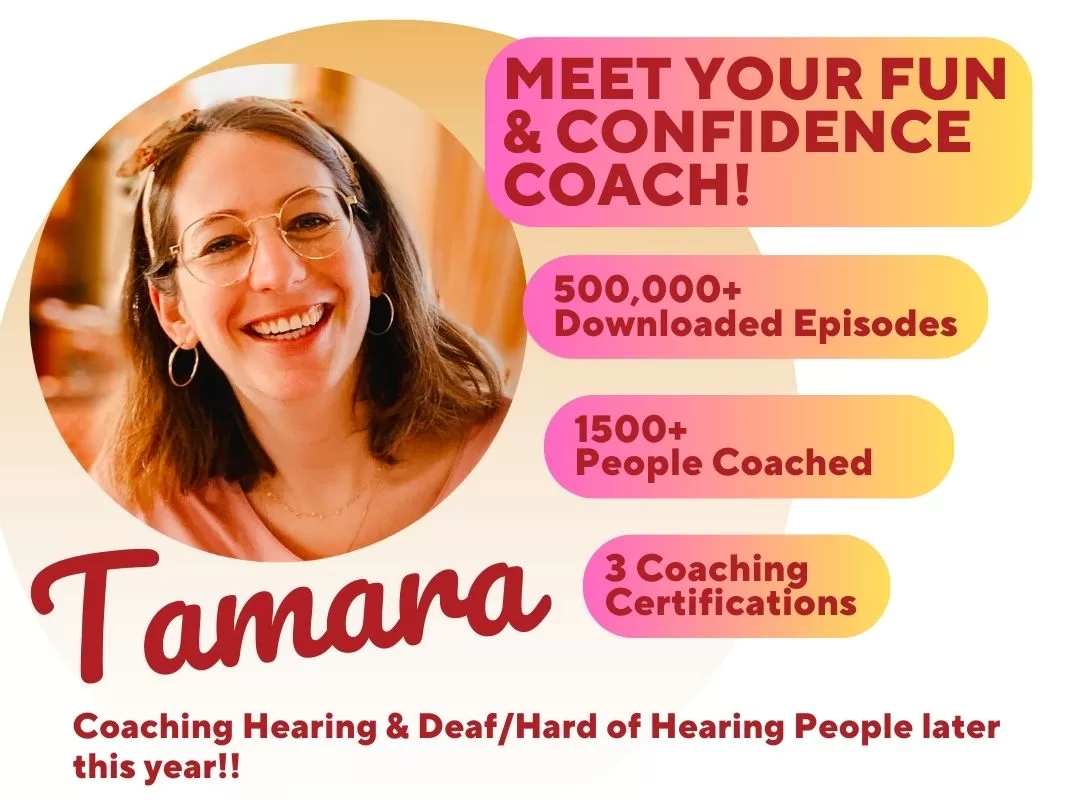 Day 3- Morning walk
If you want to give the best shot to yourself, the morning walk is highly recommended. Morning walk and fresh air are both good for your body because it enlightens your entire soul. You can allocate around 10-20 minutes from your day to do this challenge. When you walk, you'll become conscious about your surroundings and its beauty, and this is the right time to appreciate the blessings around you.
Morning walk frees up your muscles, makes you more prepared and sets you up for a new day, with completely new tasks. It is one of those indirect ways of asking your body to buckle up and get ready for a long ride.
Day 4- Unplug social media
Social media accounts are a great distraction, and it makes you feel lower and lower about yourself. For example, when you witness someone else's posting pictures of their new car, you might also want one of them even though your income level is not as good as theirs.
Studies show that social media could affect your mental health by increasing depression and loneliness. You all know what a depressed mind could do, don't you?
And, loneliness is not one of those things that are going to be vital for your summer self-care challenge. So, drop it and get somebody to talk to.
The best way to overcome this issue is to unplug yourself from social media. It can be tough to do it all at once, but you can limit the access. Bring this change little by little, and you'll witness how your productivity level parachutes. Also, you'll have more time to care about yourself.
CLICK to book your FREE consultation!
CLICK to book your one off coaching session!
Day 5- Read
Something that I never get tired of is reading, and I bet there are millions of people out there who'd resonate. The apparent reason why reading is great is that it is like the session for self-care. You'd have time for yourself!
Haven't we all been reminded a number of times that knowledge is power? Yes, being knowledgeable is more important than being in possession of an armory. For every word you read, you expand both your mind and knowledge base.
Now, tell me more divine things than immersing yourself in a pool of knowledge. Nothing, absolutely nothing.
What about that for your dose of self-care month challenge?
Day 6- Talk to an old friend
Of course, you would have heard this, but this is worth repeating. If you have a chat with your old friend, you'll witness the way you refresh. Nostalgia is good and much-need so try to get in touch with an old friend.
You see, nothing lights up a dull soul than rekindling memories of yesteryears. I mean, who doesn't have a past they would so wish to go back to and relive again?
Now imagine having a long lost friend by your side as you bring to fore the memories of the old golden days. The joy those stories bring is therapeutic. They rejoin together every broken piece of your soul and breathes a lease of new life into your rather worn-out body.
Day 7-Cook something new
When you try something new, it enlightens your mood, and it's good for your overall health. You might not be a great cook, but it is okay you're doing this for "your" happiness so let it happen.
The self-care 30-day challenge isn't complete without you trying a new dish. Sometimes, what we eat, to a larger extent, determines our mood and our strength.
And if you intend to face life in a more aggressive way, then you might as well reconsider your diet.
Day 8- Declutter and donate
Donating is a good deed as well as a productive activity. For example, let's assume that you are decluttering your wardrobe and you'd obviously have outfits that you don't wear. Hence, it is better to donate those outfits so that someone else will be benefited.
I will tell you from my experience that giving to charity is in itself another way to building your mental strength. When you give, unconditionally, you develop that feeling of contentment. The empty hole within your souls suddenly disappears and you feel complete.
But before you donate, make sure that the outfits are in good condition. More importantly, don't donate because you expect some favors in return. Instead, give out because that is the most humane and moral thing you can do to humanity.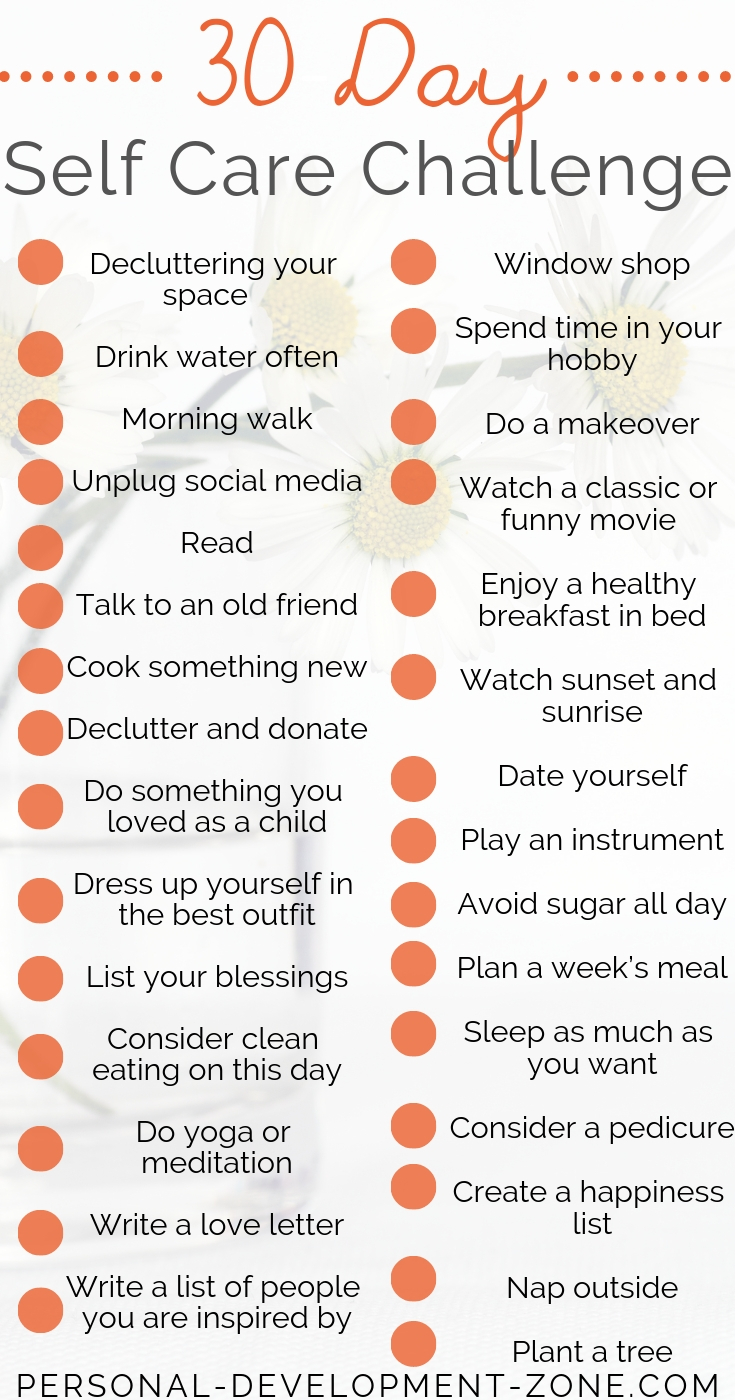 Day 9- Date yourself
Yes, have you ever dated yourself? Not really. Most of us don't know how important it is to date your own self and that's why people lose self-worth. Anyway, the self-care challenge of 2019 includes this specific challenge because it is important. So, dress up and go on a date with your own self and see how it works.
You don't understand? Well, let me explain further.
Begin by asking yourself this question. How many times do you ever create time for you alone and subject your thoughts and actions to internal interrogation? Do you ever stop everything for a moment around you and ask yourself who you really are?
Self-awareness is important if you intend to make 30 days of self-care successful.
Day 10- Dress up yourself in the best outfit
Allocate this day to wear your most favorite dress. If you think this is insane, just try it, and you'll feel the difference. In fact, this is an act of caring for yourself.
Nothing builds up personal confidence than our physical appearance.
Mirror this:
It is early Monday morning. Before you leave the house, you have had a disagreement with your wife. On your way to work, you meet a young lady who knocks up the files in your hands, frowns at you and arrogantly walks away.
However, at the office reception, you meet the office cleaner who greets you and goes ahead to compliment your dressing style. And they are honest about it.
That, alone, is enough dose of confidence for 30 day self-care challenge.
CLICK to book your FREE consultation!
CLICK to book your one off coaching session!
Day 11- List your blessings
Even though we have so many things to be grateful for most of us are pro at complaining. And being ungrateful is not something healthy. Thus, make a list of things that you are blessed with. On this day, think about your blessings and jot it down and once you are done with the list, you'd regret being ungrateful.
When we majorly focus on what we lack and conveniently ignore what we have, then we are slowly building a playground for mental instability. It makes a lot more sense to be more grateful for what you have than wishing for what is beyond your reach.
The underlying issue here is contentment. It is a sure way to attaining peace of mind.
Day 12- Consider clean eating on this day 
Of course, people are crazy about junk foods, but it is not healthy. Thus, on this day try clean eating and see what difference you feel. You might be energized when you dump junk food, so why not give it a try? After all, you are challenging yourself something good.
Day 13- Do yoga or meditation
The power of yoga or meditation is overlooked by many which is why we delay or avoid it often. But on this day, try doing yoga at least for 45 minutes, and you'll feel great. It is even better if you can make it a habit.
Yoga, like any other workout, works magic on our body and minds. While we are able to burn excess calories through yoga, we can also use it to free up our minds and create space for novel ideas.
Day 14- Write a love letter
Write a love letter, but for whom? For you! Yes, this is the most challenging thing to do. I have tried this, and it is not easy to write one. But if you do, you'll reveal a lot of great things about yourself. It can sound a bit cheesy but I'm telling you, it's fun and nice 🙂
Maybe a love letter to your crush. Or just a random girl you met online and with whom you think you can make a great pair. When you express your love to someone, more so in writing, you become quite honest with them and yourself.
And as earlier mentioned, the best way for self- improvement is by knowing yourself better.
Day 15- Nap outside
This is going to be great because you'll enjoy the beauty of nature. The beauty of napping outside is that you get to fall asleep enjoying the naturally soothing sounds.
Imagine falling asleep while surrounded by magnificent work of nature.
Epic!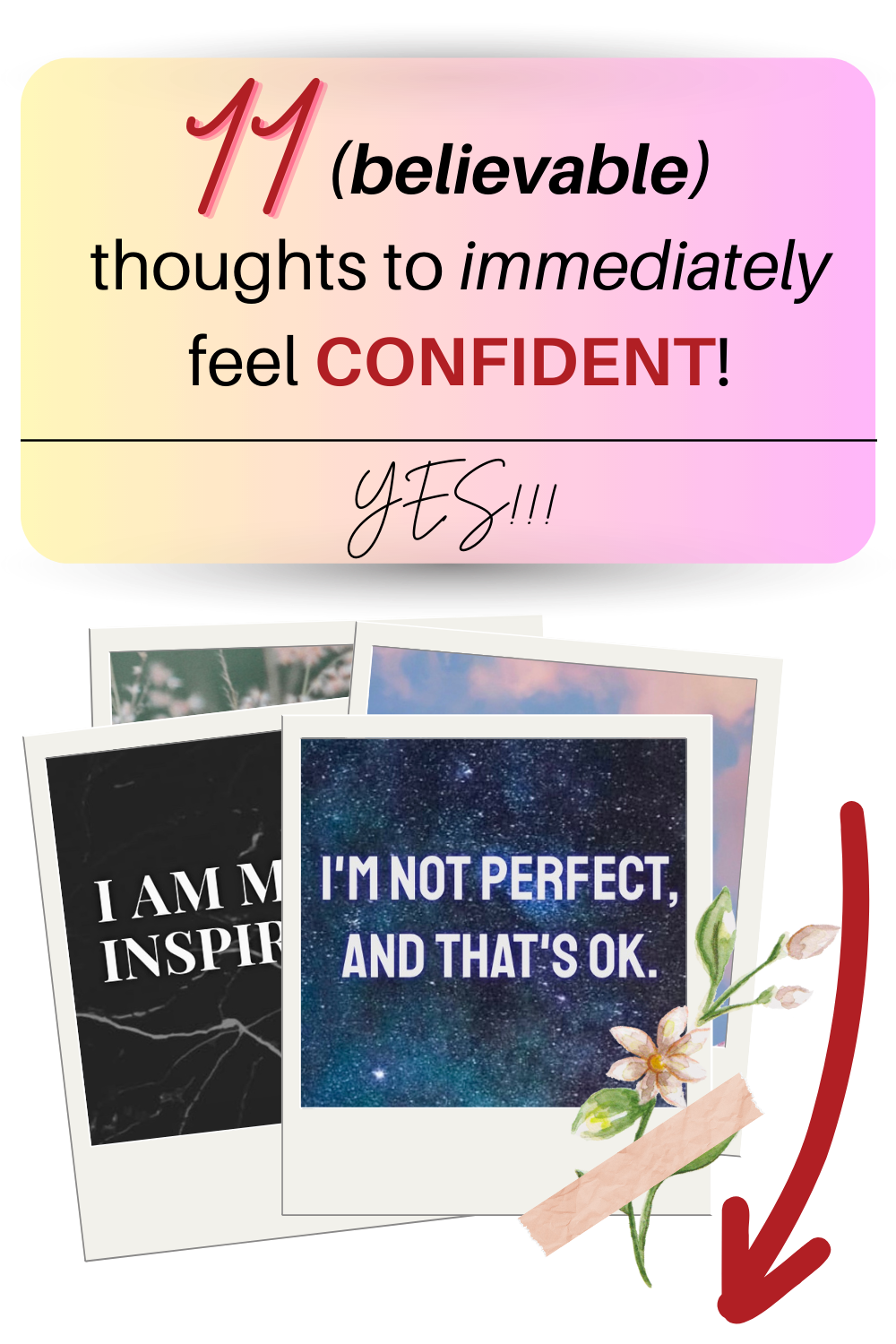 Day 16- Window shop
Have you tried this before? Probably yes. But, allocate this day to do window shopping in your street. You'll find it amazing when you do it for an entire day!
Sometimes by just window shopping, you get to realize what you are missing in your house and how hard you need to work hard to get them. You get motivated to keep pushing.
Self-care challenge is about self-awareness and self-improvement.
Day 17- Spend time in your hobby
Even though we all have hobbies, we give up on those when we grow older. But, this day is to give them a try once again. Maybe your hobby is reading or dancing, whatever it maybe try doing it on this day.
On this day, make an effort of doing that which you love. There is always a sense of satisfaction when we indulge in hobbies. And doing it repeatedly makes us even more confident.
Day 18- Do a makeover
You'd love this because we often see Youtubers doing this, but we never try it on our own. So, on this day, you can try makeover on your own. Capture the before and after pictures so that you can enjoy how it works.
Earlier, I had pointed out how our physical appearance determines our level of confidence. The first impression people have of us is by how we dress up.
Day 19- Watch a classic or funny movie
Both funny and classic categories are great to treat your soul and mind. Spend this day to watch a classic or funny movie to treat yourself.
On day 19 of self-care 30 day challenge, learn something new by watching a movie or series of your choice. At the end of it, you should have changed your perception of how you view certain things.
That, to me, is a great way to mark the 30-day self-improvement challenge.
Day 20- Enjoy a healthy breakfast in bed
A healthy breakfast is a great kick-start for your day. So, begin this day by enjoying a healthy breakfast in bed. This is going to be a different and a fantastic way for self-care.
I always tell people wallowing in depression that nobody is going to love them more than themselves. So, sacrificing your love for other people doesn't help much. Begin by appreciating yourself and you will be amazed at how confident you can become.
Day 21- Watch sunset and sunrise
Life is short, so try to enjoy everything as much as possible. With work and other activities, you'll find it hard to allocate time to enjoy gorgeous things. Spend this day to witness the magnificent sunset and sunrise. It is okay even if you have to travel somewhere to see the sunset and sunrise, and it is worth the effort.
And yes, life doesn't come in two parts. As the clock ticks away, so do the days. You are never going to rewind any day. So how about letting yourself lose and enjoying every kind of nature around us?
It is such little things that will give you satisfaction in your sunset days.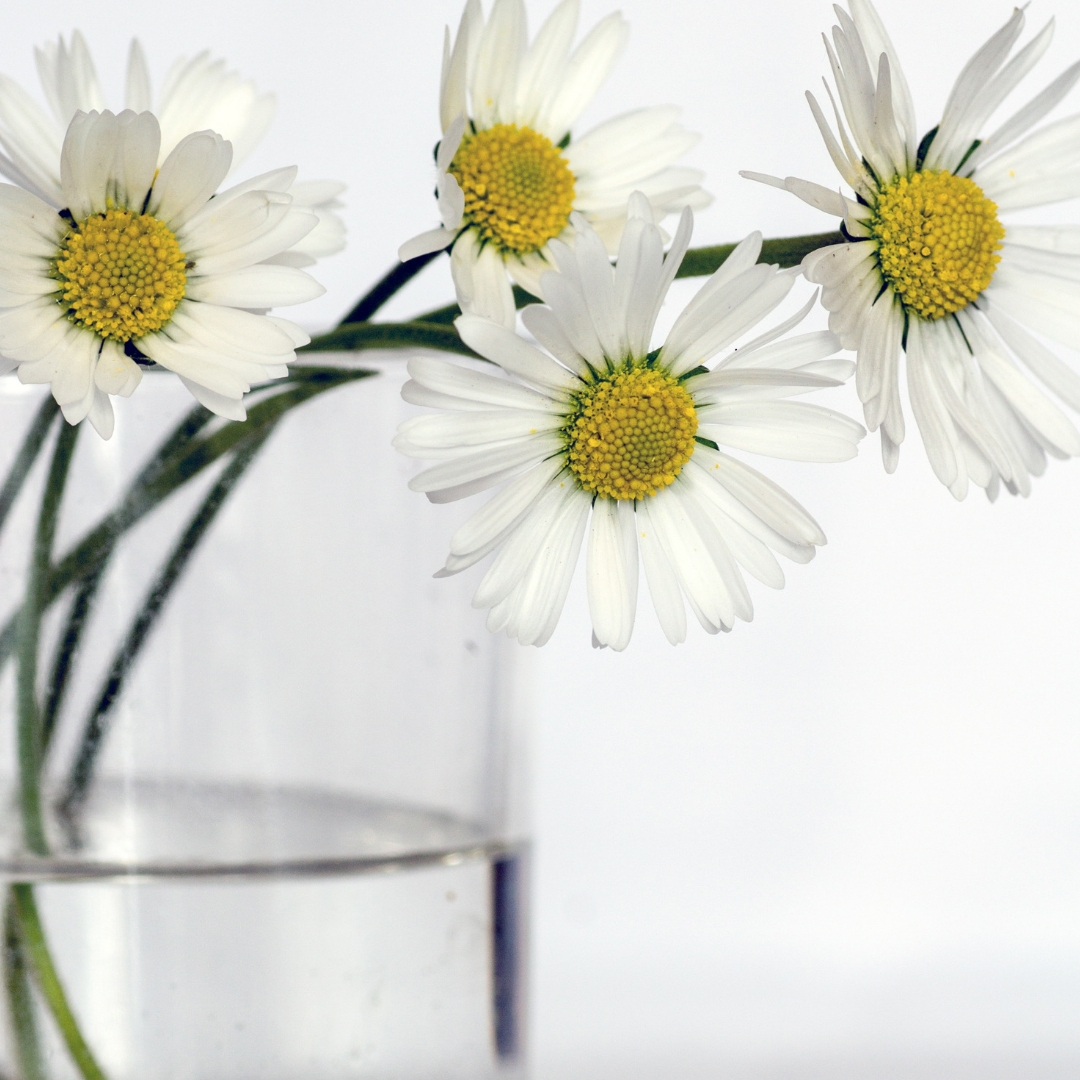 Day 22- Play an instrument
This day is to play an instrument that you've been looking forward to playing. Even if you don't know to play, you have 24 hours to practice, at least, the basics of playing an instrument. It is going to be fun and exciting.
Day 22 of the monthly self-care challenge should be enough fun. Get me clear. I am not saying you should perfectly learn how to play an instrument.
No. Just grab any instrument of your choice and learn the basics of playing it. That should be enough motivation for the next challenge.
CLICK to book your FREE consultation!
CLICK to book your one off coaching session!
Day 23- Do something you loved as a child
There will be a lot of things that you admired as a child. For example, you can try coloring, drawing, or swinging. You'll enjoy doing the childhood thing as an adult.
It might sound weird and childish but trust me, it is worth it. Out of the 365-day self-care challenge, at least spare this day for reminiscing your childhood memories.
Day 24- Avoid sugar all-day
You might already know that sugar is unhealthy. But, it is tough to avoid sugar so try taking up this challenge. On this day, avoid sugar from everything that you eat and drink.
YOU all know the effects sugar has on our bodies. It gets even worse with old age.
Now, imagine sparing a day in your monthly self-care challenge where you don't use sugar at all.
It can work magic!
Day 25- Plan a week's meal
If there's something that you struggle that'd be planning a week's meal. You don't have to stress on planning it because there are easy methods to do it. When you are planning it, try to add nutritious and healthy meals as much as possible.
It is always difficult deciding what you eat each day. You always want to balance your diet while at the same time keep your weight in check.
You should try preparing a menu for a whole week, and see what comes out of it.
Day 26- Sleep as much as you want
If this day falls on a weekday, you can swap it to a weekend. If not, you'd have a hard time with your work schedule. On this day, don't set the alarm so sleep as much as you want.
Sleep plays an important role in your physical health. Many of us see it just as a way of resting.
Nonetheless, sleep helps in repairing and healing your heart and blood vessels. The lack of it, therefore, could lead to related heart issues, kidney dysfunction, and diabetes.
So, on day 26 of your 30-day challenge, sleep as much as you would want.
Day 27- Consider a pedicure
We often avoid our feet. This day is to patch up it. There are ways to do a pedicure on your own so why not do it? You can try on bright nail polish so you'll feel happy when you look at those.
By the way, a pedicure isn't only for women! It's always super nice to have clean feet… They are the ones helping you to walk 🙂 take good care of them too!
Day 28- Create a happiness list
What should a happiness list include? A happiness list must consist of the things that you are happy about. Once you have listed those, you can allocate more time to the things that make you happy.
I will stress again that the best way to lead a happy and stress-free life is by focusing on what makes you happy. Ignore everything that might make you dejected and empty.
Being happy is a sign of contentment. It is also good for your self-esteem.
CLICK to book your FREE consultation!
CLICK to book your one off coaching session!
Day 29-

List

your blessings
What are you grateful for? A blessing list is a list that can help you remind you why you should be grateful and to what you should be grateful to… It's very helpful in hard moments or when you're asking yourself lots of questions! 🙂
Day 30- Plant a tree
Some people do gardening, but some other people would never have planted something on their own. This day is to plant a tree because it is a joyous act that will make you happy. Even if you don't have a garden, you can consider indoor gardening.

The Self-Care Nobody Talks About…
It was super fun creating this self-care challenge!
Now, I wanted to point at something that is actually as true as the self-care ideas I gave above…
It's taking care of your mental health and I organized it around 3 bites that if you take care of yourself around them, your whole life can change dramatically!
1. Taking care of your emotions!
As I always say, no matter what action we are taking (or avoiding to take), it's because we think that we're going to feel a certain way (or that we will be able to avoid feeling a certain way!).
For example, you want to go on a vacation because you think that going on a vacation will maybe make you feel happy, relaxed, or calm.
Or maybe you want to start making more sport but the moment arrives for you to go to the gym and you're just avoiding going because you don't want to feel dread, uneasy or unrested from the experience!
The great news is that it's not the world around us that makes us feel a certain way but it's our interpretation of it, our thoughts about it.
So, you can feel any emotion that you want!
And for having more self-care toward this, I want you to simply pay more attention to the emotions you're feeling on a daily basis.
Think of the 3 main emotions you felt in the past 24 hours for example.
There's no right or wrong answer! There is just more aware that you can have!
And now, to take care of yourself, can you think of 3 emotions that you would like to feel on a daily basis?
I remember that I would think of wanting to feel more commitment, more determination, and more fun in my day-to-day life.
What do YOU want to feel?
2. Are you living to your values? 
When it comes to taking care of yourself, you HAVE to look at your values.
It's important to first have a look at what is important for you, you can do it by grabbing this free PDF: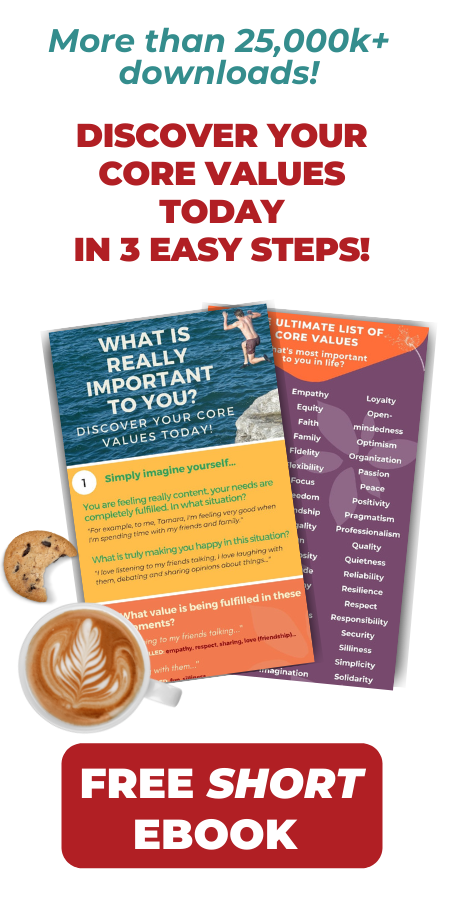 Then, I want you to ask yourself if the values you choose to live by, are they the ones that will get you the results that you want for your life?
I'm talking more about this in the post: The Best List of Values Pdf: Discover What's Most Important to You In Life
What I'm sharing in this post is that as much as values are essential, you need to see for yourself if the ones you have are helping you in getting the results that you want in your life.
For example, a few years ago, as I was growing my business, I really wanted it to succeed but I didn't really ask myself if my life was living true to my values back then.
I then took the time to do it and realized that I should have as priority values "commitment and determination".
Of course, it's important to know what is important to you in your life but it's even more important to see if they are the way for you to reach any goal that you want for yourself!
CLICK to book your FREE consultation!
CLICK to book your one off coaching session!
3. Reframe & question the thoughts you have about the world!
Human beings have more than 60'ooo thoughts per day!
As you can see, it totally makes sense that we cannot control all of them and most of them are unconscious!
For example, you saw so many people that are unreliable in your life that the thought "people are unreliable no matter what" may have slipped into your unconscious mind!
As I always say, the reality is different for everyone! Because it's not really what is happening in life or in the world that makes the difference, it's how we respond to it, our thoughts about it.
I absolutely love how Byron Katie asked any thought that we have with the question:
Is it true? Can I absolutely know that it's true? 
Take a thought that is annoying you or a situation that is annoying you and ask yourself: Is it true? Is it really true? Would everyone agree that it's true?
What is amazing is that just by being aware that maybe something else is true, is opening a whole world of new possibilities!
This is extremely useful when it comes to challenging self-limiting beliefs!
Check this amazing post & podcast episode here: 9 Self Limiting Beliefs That Are Keeping You Stuck (& What to Do About It!)
A different kind of self-care…
As you can see, these 3 steps of taking care of yourself are a bit different from what I talked about in this post.
Decide that you're going to take care of yourself with one of the 3 ways is already a great step to start this mental health self-care!
Can you believe that we don't learn at school how to take care of our mental health?
The benefits of doing it are SO HUGE!
It's never too late to start so, let's do that starting right now! 🙂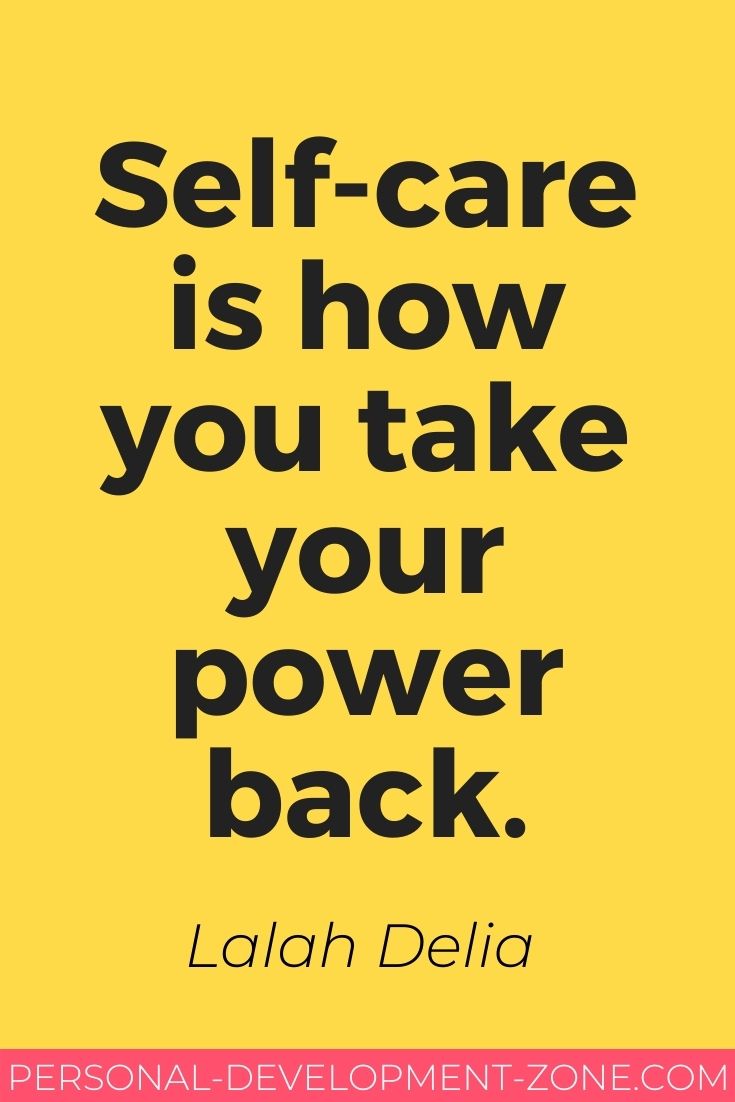 What is self-care and why is it important?
Nothing is as misinterpreted as the word self-care. Not many of us understand what it really entails and what it means!
I must start by reminding you that the word self-care is a broad term. It is therefore difficult to explain it using any particular words. However, I will try to give you a definition in line with the topic of discussion.
Self-care involves being generous and kind to yourself!
In other words, it is about knowing when you are weak and how to recharge yourself without having to let yourself sink in burn-out.
Further, self-care involves integrating self-compassion in your life.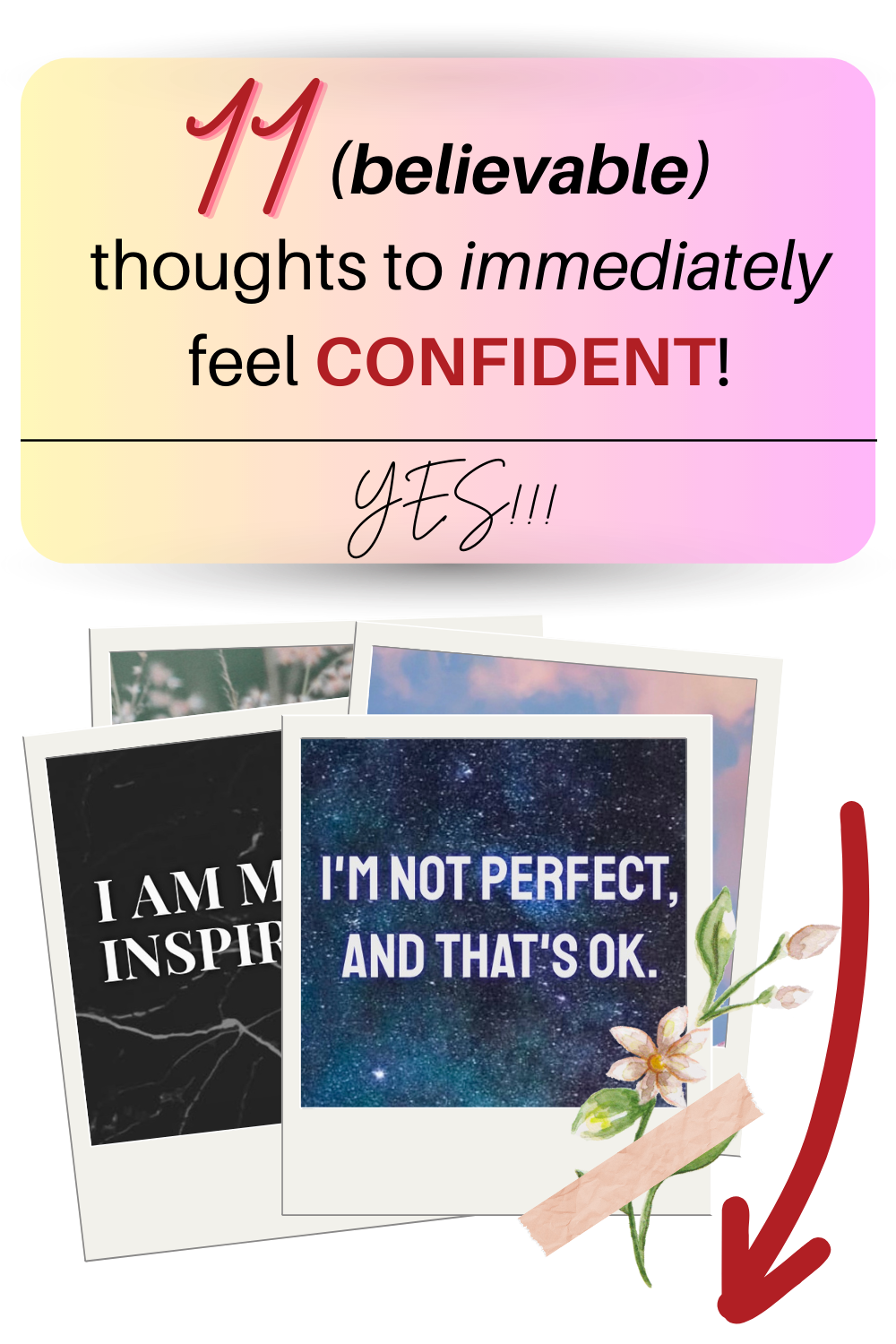 But, why is it important to have self-care?
Better Productivity:
Many of us find it difficult to turn down activities that otherwise stretch our energy levels beyond limits. We don't want to upset our friends or families, and hence compromise on our health.
However, the moment you learn self-care, you will know when to say yes and how to politely say no. That way, you will be able to focus more on one thing at a time.
I remember James Clear saying that the best productivity tip he knows is to learn to say "no". Makes sense, right? 🙂
Improved physical health:
How much care do you often give to your baby (or if you would have one!)? You will always notice anything wrong with them as soon as it comes up. Now imagine if you were to take care of yourself in that manner. You would catch fewer colds and less flu!
Revitalized self-esteem:
Your level of confidence will certainly go up if you start appreciating and loving the person you are. Self-care is about self-discovery and awareness. When you treat yourself with a lot of respect and decorum, you discourage any kind of negative talk within your circle.
Also and as I always say it, taking care of yourself is making you hang out with you as you were a good friend of yours! You'll then be more comfortable with yourself because you know yourself and you just like to hang out with that person! 🙂
Broadened self-knowledge:
A 30-day self-love improvement requires critical thinking about what you passionately love to do.
Sometimes, it goes just beyond thinking and practicing self-love. Some of the best self-care practices are hidden in books and reality movies. It is such books and movies that will increase your self-knowledge!
Improve your relationships:
When you are more comfortable with yourself and you start loving yourself more, you'll then have better relationships.
People that are good with themselves and that you can see that they are in peace with whom they are, they are showing up in a great attitude!
Not everything is easy for them, they do not succeed at everything, but they trust themselves because they are good with themselves! They have their own back! 🙂
The consequence is that their inner relationship gets better, so their relationships with others get better too!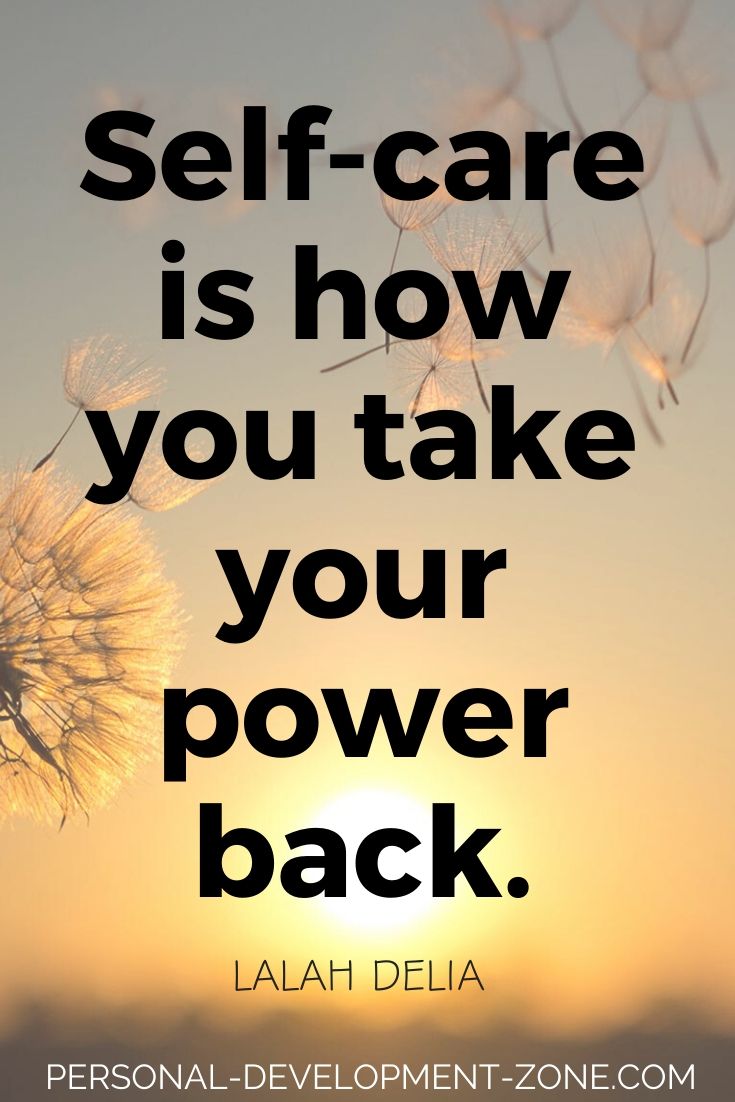 Why doing a self-care challenge?
As a human being, you are always going to find limited or no time to take care of yourself. However, that should not be the case.
You see, self-care is like an oxygen mask you wear before the plane takes off. The mask prepares you for any eventuality. More importantly, an oxygen mask enables you to recharge your body and mind.
And, that is how self-care works! You may not even realize, but self-care doesn't just benefit you alone. It benefits your family and the people around you.
CLICK to book your FREE consultation!
CLICK to book your one off coaching session!
What is emotional self-care?
Emotional self-care involves caring for your emotional needs.
It involves identifying what you feel and acting in a way that takes care of your emotions. More importantly, emotional self-care involves fully engaging your emotions and facing them head-on.
Discover the right way to acknowledge and take care of your emotions in this post: How To Deal With Your Emotions And Boost Your Self-Confidence!
How taking care of yourself can help you build your self-confidence…
Taking care of yourself involves appreciating the person you are and loving yourself more than anything and anybody.
Once you begin to feel positive about yourself, you automatically boost your confidence levels!
The more confident you become, the more positive you grow! 🙂
Another kind of self-care
Here are a few other kinds of self-care:
Consider taking a different route to work or shop
Make an effort of doing away with the word 'should' in your vocabulary
Locate any library within your locality and make it your second home
Get rid of those spammy emails. Weird, right? It is quite important!
Take time and walk down to the pristine sandy beaches. Absorb as much sunshine as you can.
Make it a habit of making your bed each morning
Just laugh out loud, for no apparent reason. But, laugh anyway.
Close the doors behind you and dance like you will never get another opportunity to do so.
Write a letter and dedicate it to your older self
Put up writings on the wall and by your bedside that remind you of how awesome you are (this one's great, right?) 😉
Consider going out for a massage
CLICK to book your FREE consultation!
CLICK to book your one off coaching session!
Self-Care Quotes
"Acknowledge, accept, and honor that you deserve your own deepest compassion and love."– Nanette Mathews
"There are days I drop words of comfort on myself like falling leaves and remember that it is enough to be taken care of by myself."– Brian Andreas
"Whatever you are doing, love yourself for doing it. Whatever you are feeling, love yourself for feeling it."– Thaddeus Golas
"Learning to treat ourselves lovingly may at first feel like a dangerous experiment."– Sharon Salzberg
"When we give ourselves compassion, we are opening our hearts in a way that can transform our lives."– Kristin Neff
"You are a VIP, a very important person so take care with self-care. If not you, who? If not now, when?"– Toni Hawkins
"Those who think they have not time for bodily exercise will sooner or later have to find time for illness."– Edward Stanley
"It's good to do uncomfortable things. It's weight training for life."– Anne LaMott
"An empty lantern provides no light. Self-care is the fuel that allows your light to shine brightly."– Unknown
"Everybody is different, and everybody is different." – Beverly Diehl
"How do you define 'taking care of yourself'? Create a new self-care practice today. Observe your comfort level when it comes to being good to yourself. Discomfort is a wise teacher."– Caroline Myss and Peter Occhiogrosso
"When you are compassionate with yourself, you trust in your soul, which you let guide your life. Your soul knows the geography of your destiny better than you do."– John O'Donohue
"If your compassion does not include yourself, it is incomplete."– Jack Kornfield
"People who love themselves come across as very loving, generous, and kind; they express their self-confidence through humility, forgiveness, and inclusiveness."– Sanaya Roman
"Love yourself enough to set boundaries. Your time and energy are precious. You get to choose how you use it. You teach people how to treat you by deciding what you will and won't accept." – Anna Taylor
"If you look into your own heart, and you find nothing wrong there, what is there to worry about? What is there to fear. " – Confucius
"Self-compassion is simply giving the same kindness to ourselves that we would give to others. " – Christopher Germer
"Self-care is how you take your power back." – Lalah Delia
"I am my own experiment. I am my own work of art." – Madonna
"Put yourself at the top of your to-do list every single day and the rest will fall into place." – Unknown
"My mother always says people should be able to take care of themselves, even if they're rich and important."




―Frances Hodgson Burnett
"Practice self-rescue first before you 'help' someone else" ―Maureen Joyce Connolly
"Self-care has become a new priority – the revelation that it's perfectly permissible to listen to your body and do what it needs." ―Frances Ryan
"If your compassion does not include yourself, it is incomplete." – Jack Kornfield

"Rest and self-care are so important. When you take time to replenish your spirit, it allows you to serve others from the overflow. You cannot serve from an empty vessel." —

Eleanor Brown

"The most powerful relationship you will ever have is the relationship with yourself. " – Steve Maraboli
"When we give ourselves compassion, we are opening our hearts in a way that can transform our lives." – Kristin Neff
"Self- care is not a waste of time. Self-care makes your use of time more sustainable." – Jackie Viramontez
"Be kinder to yourself. And then let your kindness flood the world." ―Pema Chodron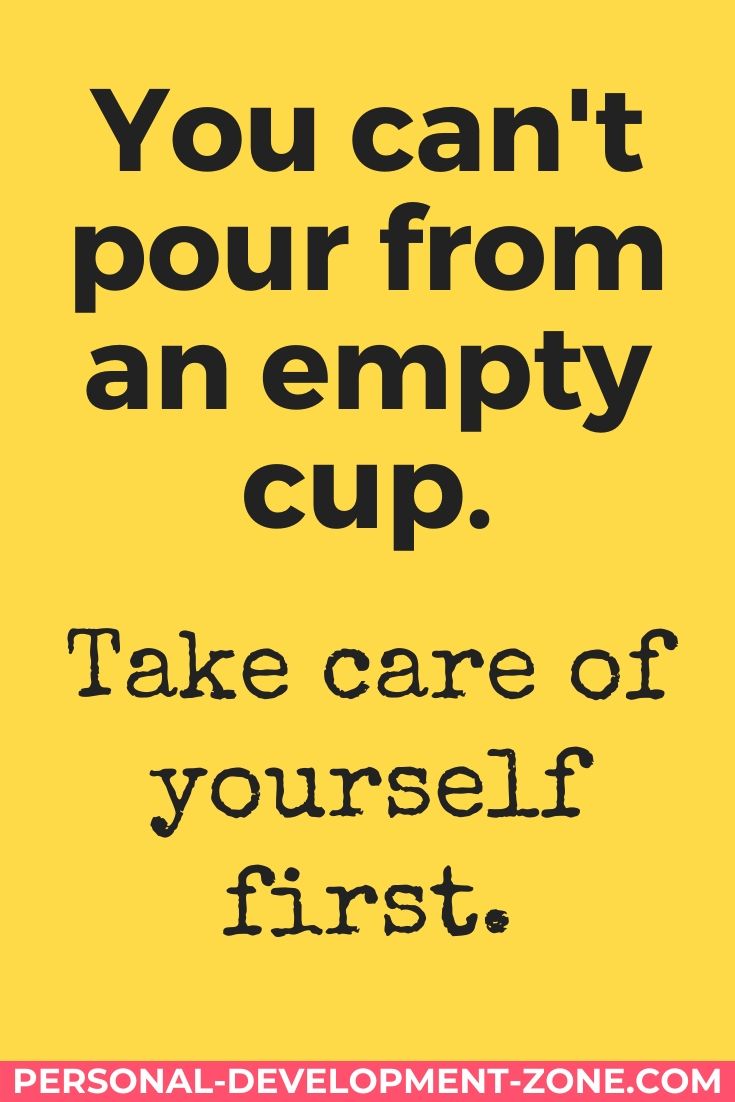 30 day self-care challenge mind body soul
'There are days I drop words of comfort on myself like falling leaves and remember that it is enough to be taken care of by myself." ~Brian Andreas
It is normal to forget about yourself sometimes. However, if you don't create time for yourself, you will experience burn out and cluttering of the mind.
The only way to free up yourself is by keeping up with the 30 day self-care challenge for the mind, body and soul.
CLICK to book your FREE consultation!
CLICK to book your one off coaching session!
Self-Care Questions
What are some questions you can ask yourself to start taking care of yourself?
Here, you'll find a list of a few of them!
Have you had a shower in the last two days?
Have you uttered something nice to someone this week?
Have you tried to reach out to your friend or neighbor this week?
Have you put on those clothes that make you feel comfortable and confident this week?
Have you created time to do something you enjoy doing?
What to do after those 30 days?
Now, what next after successfully carrying out the 30-day self-care challenge?
Well, self- improvement doesn't stop at any time in our lifetime. Each day we aspire to be the best version of ourselves.
So, what do you do?
Repeat the 30-day improvement challenge. However, this time assign each challenge to another different day. You can also try to come up with other new challenges! 🙂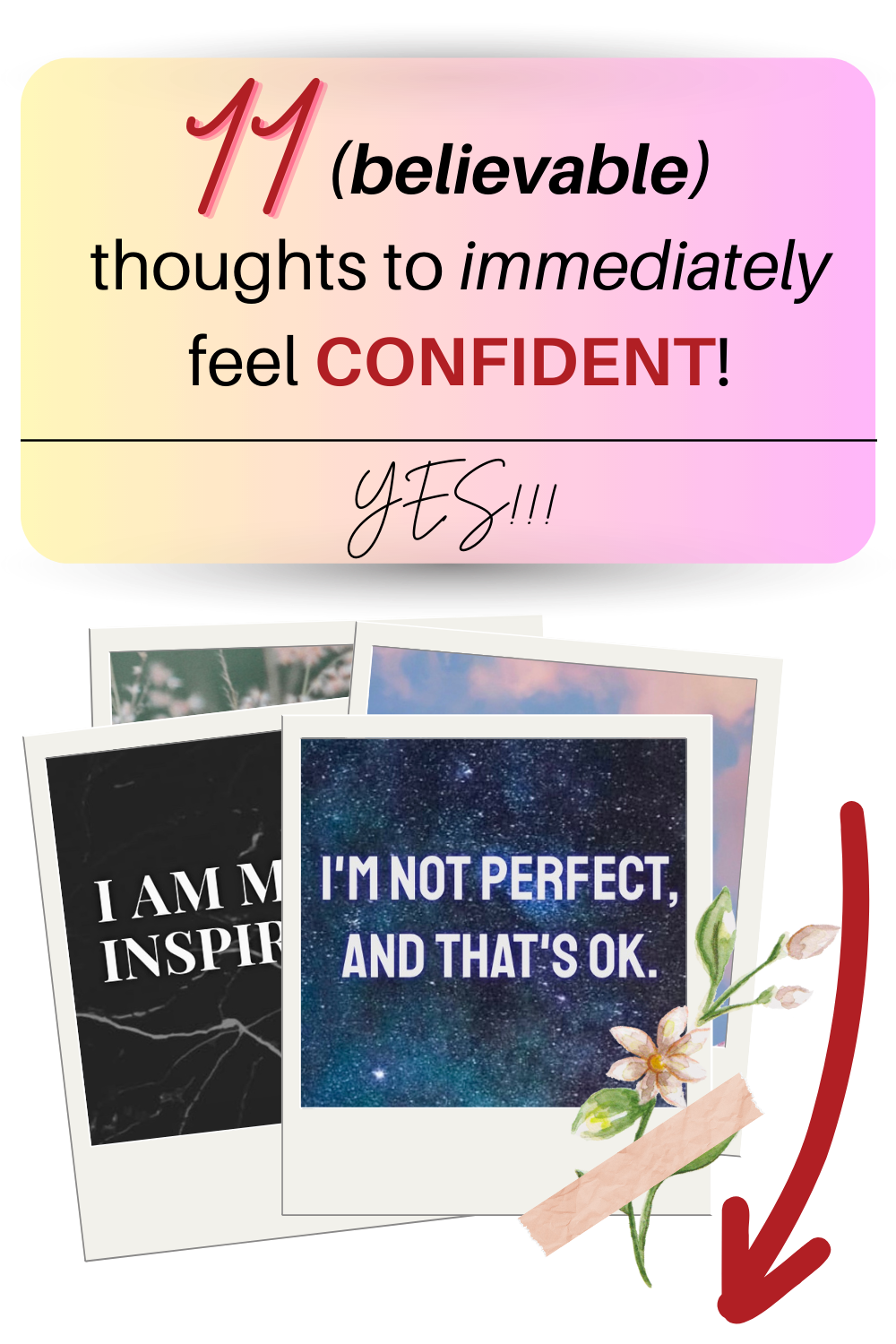 Take a Break From Complaining… For 30 Days Only!
To end that post/podcast episodes on self-care, I really want to recommend you to try something!
Refrain from complaining and judging people (and yourself!) for 30 days starting today.
I did it and it wasn't easy at all!
I for sure complained here and there and then caught myself doing it.
I think that it's totally human to complain and to judge. It's just happening so I find it more useful to first accept it.
Then, the moment that you're conscious of it, you can catch yourself doing it.
Look at it from a place of compassion and curiosity!
Don't beat yourself up and just smile while telling yourself "Nice try brain! Now I see you! Noted!"
Why am I talking about this around the topic of self-care?
Because the crazy part of it is that you'll also stop judging yourself!
We don't have to stop thinking thoughts or avoid thinking them.
The moment you observe yourself thinking judging/complaining/criticizing thoughts, you don't have to do anything at all.
Just keep on being the observer.
Then, the thoughts let go of you! Just like clouds in the sky, they are just passing, you don't have to believe them, you don't have to do anything.
What do you have to lose to try?
You're going to have a blast! 🙂
To sum up!
Amazing – you've covered the 30-day self-care challenge!
Now, it's time to try these, are you ready? 🙂
CLICK to book your FREE consultation!
CLICK to book your one off coaching session!