So… What's

MISSING

in your life right now?
Love? Connection? Career-growth? Financial stability? Time? Energy? Fun?
The question is not IF but WHEN!
My name is Tamara, your swiss life coach and I'm here to help you, and believe me, it will be fun!
🙂
Don't take it from me!
Here's what my amazing clients are saying: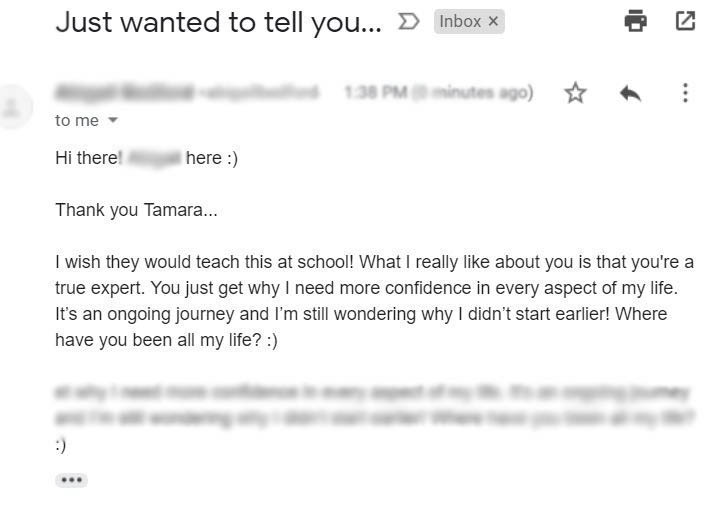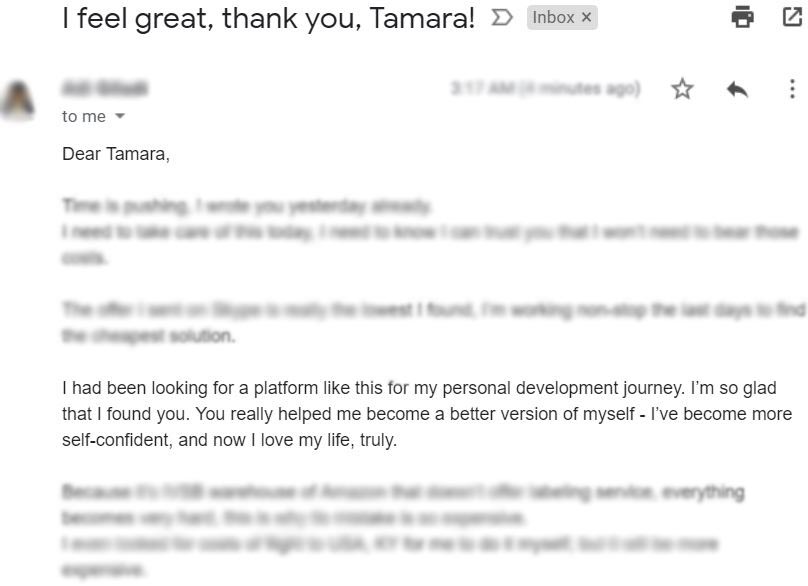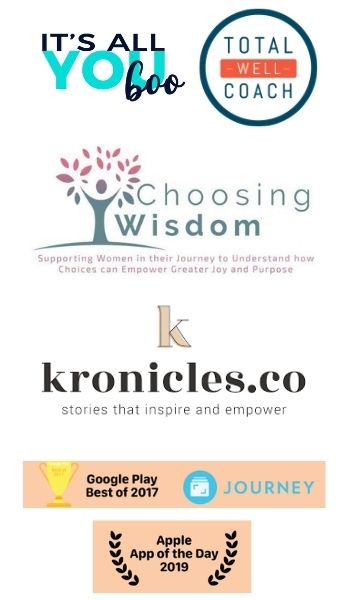 Having a life coach is SO MUCH fun!
Whaaat?? A life coach?! Getting coached on your LIFE?
When you think about it, that is sooo cool!!
So, now, answer these two questions…
1. What would you like MORE of in your life?
2. What would you like LESS of?
What do you need help with?
(Choose between the 2 options)
I'm Tamara – born and raised in Switzerland and I'm a certified life coach.
I have worked with clients of all ages and demographics, and I truly believe that I can help you get any result that you want for yourself and for your life!
You're in?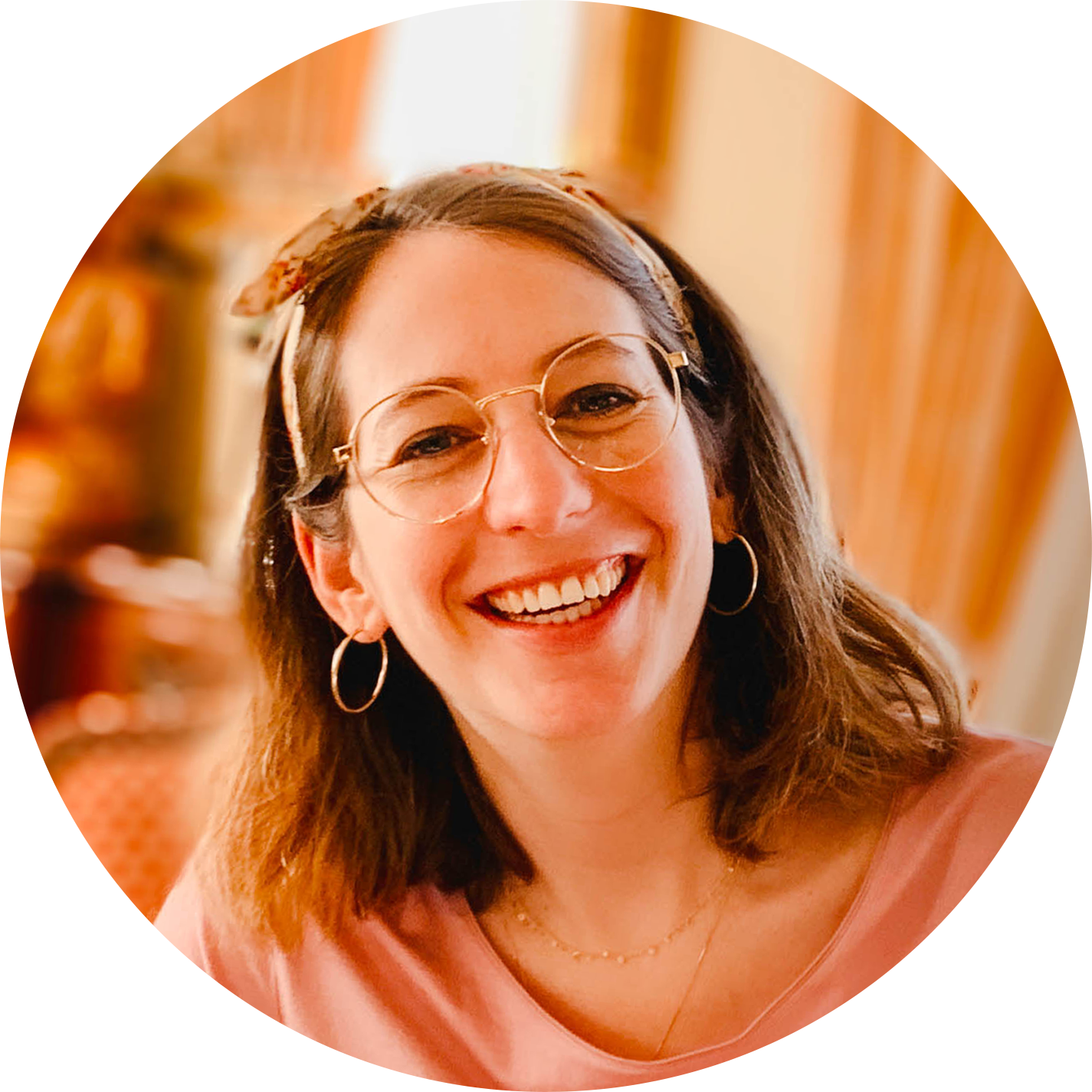 17 random facts about me…
I've been a huge Piglet fan since I was 3 (yes… Piglet as in Winnie the Pooh's friend).

French is my native language, but Swiss French is different than French French! We even have a different accent.

I loooove berries! Blueberries, raspberries, strawberries, you name it. I eat them with plain yogurt, in jam and with dessert.

I'm also crazy about chocolate. If you ask me, dessert without chocolate is no dessert at all.

I'm the youngest of 3 sisters. Rebecca, Sarah and… Me! 

I spent my 3rd year of my studies in Montreal, Canada. I loved it there, but I spent the entire year

freezing

. Brrr… I'm getting cold just thinking about it.

I LOVE thrillers.

One of my favorite quotes is: "Nothing can bring you peace but yourself" from Ralph Waldo Emerson. It is SO TRUE. We are responsible for everything in our lives and this is amazing news! It's so empowering, you can feel peaceful right here right now just because you choose to!

I'm an avid reader of personal development books, and I love talking about them with others.

There are lots of people that I admire, but if I could, I'd love to have dinner with Nelson Mandela, Martin Luther King, Oprah Winfrey and Malala Yousafzai.

Okay, I know I mentioned chocolate already, but I didn't mention chocolate milk! I wish that adults would drink it more often – they're missing out.

The hair salon is my happy place. Who wouldn't love a head massage?

Japan, the Philippines and Colombia are high up on my bucket list of countries to visit.

I'm fascinated by Finland's education system, and I think that the rest of the world should follow suit.

I wish I liked coriander/cilantro, but I just don't.

I absolutely LOVE eating out. It's the best invention ever! You're sitting down and someone is COOKING for you and then SERVING you amazing food. I wish I could get a chef one day!

I love going for walks. Every day, I'm going for at least 30 minutes. Talking on the phone, listening to podcasts, or just being in the present are my favorite things to do while doing my daily walk.
If you have any questions and/or you would like me to be your swiss life coach, please contact me!
Click here to use the form!
You can also shoot me an email at tamara@personal-development-zone.com. I love hearing from my readers!
I can't wait to hear from you!!
I'm so glad you're here!! 🙂 
Tamara