Some people fail to build relationships because they are afraid to go on dates and make a wrong impression on a stranger.
Psychologists give several recommendations on how to cope with dating anxiety.
Make sure to find them out in our article.
Romantic dates can be fascinating, especially if it is the first date from the best online dating sites when you want to show your best side and leave a good impression.
Sometimes, the excitement develops into dating anxiety, which prevents not only from behaving naturally but also prevents any communication with unfamiliar people.
If you have an anxiety disorder, meeting new people can be a real challenge for you, and therefore you may not allow yourself to even think about success.
Often people with dating anxiety blame themselves for the mistakes they think they will make.
Fear makes people underestimate themselves, be very self-critical, and expect to be judged by others for their actions.
All this is not very helpful for creating a romantic mood. What are the most effective ways to approach dating anxiety?
In this article, you will find seven tips on how to deal with dating anxiety and find harmony. Stay tuned to find out more.
How to Cope With Dating Anxiety?
Do Not Focus on the Bad
The more you think that you will undoubtedly embarrass yourself on a date, the faster you will drive yourself into a trap of dating anxiety.
The fact is that negative thoughts provoke feelings of helplessness and the release of stress hormones.
Being always under stress, people lose the opportunity to show their best qualities and feel comfortable.
Therefore, to not deprive yourself of the right to enjoy life, you need to learn how to block obsessive negative thoughts that come to your head.
First of all, understand that thoughts about bad things are just thoughts, not facts. When such an idea appears, get a hold of the moment of its arising.
Realize that it can come and go, like hundreds of other thoughts that do not control you but merely outline a possible situation.
Practice controlling your reaction to such ideas with meditation and breathing exercises.
Many studies prove their effectiveness in solving problems associated with dating anxiety disorders. 
Face Your Fear
One can overcome the fear of socialization by regularly facing it. It does not mean that you need to rush into battle every time, no matter what.
You can start small to manage your dating anxiety. 
Try meeting new people in the company of your friends, accept an invitation to your colleagues' party, sign up for some hobby courses.
Gradually, you will find that social situations no longer scare you so much, and you will feel much more confident.
Do Not Rehearse Dialogues in Your Head
Mentally scrolling through imaginary dialogues is unlikely to help you find the right words when you find yourself in that very situation.
On the contrary, repeating the same scenario over and over again, you run the risk of getting more dating anxiety if, in reality, something does not go as you think it would.
Instead, try a different approach.
Pay attention exclusively to the practical aspects of overcoming a problem, instead of concentrating on the emotions that it evokes in you when you think about it.
Treat People Kindly
Often, people worry that they will be rejected — or they will have to reject a potential partner. 
How to not have dating anxiety? If you imagine a new acquaintance as a friend, not as a potential partner for life, and treat them the same, this fear passes.
You do not have to jump to conclusions about how you feel, as most of us take time to get to know each other.
Do not expect that you will understand whether they suit you and what they think about you from the first second.
Choose Multiple Options
Concentration on a single person can lead to the fact that you will not consider other matches. And, of course, if nothing works out, you will get serious dating anxiety.
You need to meet different people: online acquaintances, friends, colleagues, and gym or hobby mates.
And there is no point in investing all your energy in one particular person until it is clear that you are suitable for each other.
Live Life to the Fullest
If all your activities outside of work boil down to checking notifications from dating sites, that is a problem.
Try to make life rich: friends, hobbies, trips, goals etc.
Let it all be on your schedule. Life is not about the constant search for love and anticipation.
Take Care of Yourself
It is an essential factor. If you do not put your desires above others, people will treat you the same way. You have the right to high self-esteem and a normal attitude towards your own body and mind.
Get enough sleep, eat healthy food, take care of your health. All this will help you not only live better but also to overcome dating anxiety more efficiently.
To sum up! 
Before you start thinking about how you should behave and what you need to do to ensure your date does not fail, pay attention to your partner.
Maybe your impression of a person is based on insignificant aspects of one's personality, behind which there is someone who you do not need at all.
The game is not always worth it, and it is better to understand this right away without wasting years and a lot of internal resources on relationships that do not suit you.
We hope that our anxiety dating advice will help you overcome fears and be happy.
Author bio:
Mrs. A. Green is a family photographer; she loves personality psychology, writing about relationship psychology, and helping couples with advice on relationships.
She's a wife and a mother of two adorable kids who won't get bored even for a minute.
She completed a photography course in college. She's passionate about photography and writing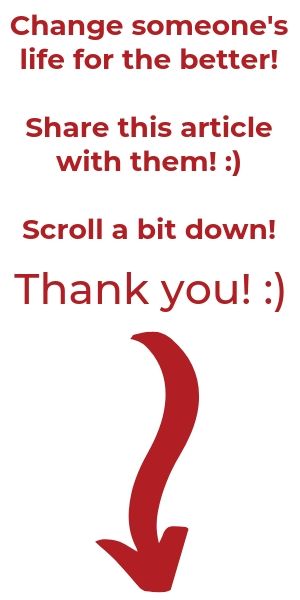 You may also be interested in…