Do you want some date coaching?
I have great news for you!
You can actually coach yourself to succeed at dating!
Let me show you how!
Date coaching in 5 essential concepts!
I organized this date coaching in 5 essential points to make it easy for you to start coaching yourself.
Go through the 5 points carefully and apply them right away into your life!
Doing this will get you closer and closer to meeting the love of your life and being in an amazing relationship.
1. Your past doesn't equal your future!
Let's start from scratch here!
Accept that what happens in the past, the dates you've been on, the (un)luck you had, it's all part of the past.
I like the idea of thinking that the past exists only in the thoughts that you have about it.
So, consider that your future doesn't have to be equal to your past!
You can take full control of your future life by choosing stories that are supporting you such as:
It's possible to go on many dates and to finally meet someone to build a relationship with.
Many people were single for a long time and ended up being in great relationships.
It's not because I did not meet my husband yet that I won't meet him in the future.
Focus more on what you really want (your future) instead of what you don't want anymore (what happened in your past).
Let me show you the way! 🙂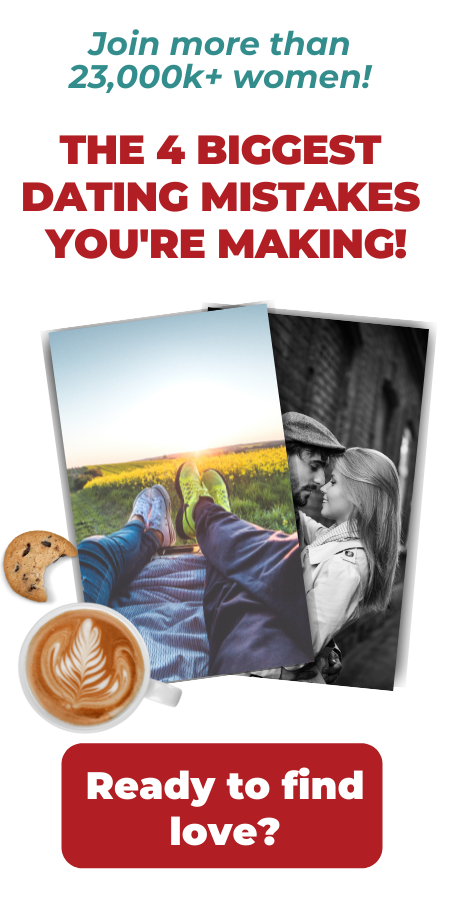 2. Everything you're going through is part of the process! 
Sometimes, we can feel hopeless thinking about the dates we've been on, the relationships we've been in, and the pain we felt!
But actually, it's all a matter of perspective.
I was you to consider this: What if everything you've been through was totally part of the process of you finding the love of your life?
What if all these men, these funny dates, and these heartbreaks were totally normal when you put yourself out there?
It's always about what we make it mean.
Actually, nothing is wrong with you and nothing has gone wrong!
It was always going to go that way and you're just on the path to find love!
How does that thought make you feel?
If you don't believe it yet do not worry! Just consider the possibility that no matter what you're going through, it's all part of the process.
What do you need help with?
(Choose between the 2 options)
3. Your thoughts create the reality of your dates!
Many personal development gurus made it clear: Our thoughts create our feelings.
This is amazing news!
Because it means that YOU and only YOU can create the way you most want to feel!
So, the thoughts that you have about dating, during the moment of dating and all of this process is creating your reality.
Don't like the way you look at reality? Change your thoughts! 🙂
But the very first step is to become more aware of what you are thinking.
This is amazing about human beings: We can look at ourselves thinking!
So, embrace that chance and without judging it, look at what you are thinking from a place of compassion and curiosity.
Let me show you how to do that properly! 🙂
4. Ask yourself inspiring questions to get inspiring answers!
Our brain is super efficient!
If you ask him questions, he will come up with answers to those questions. So, pay attention to what you are asking! 🙂
For example, ask yourself questions such as:
What can I do to enjoy this whole process of dating many guys?
How can I make it more fun?
How can I support myself during moments that are hard?
How can I trust that everything I'm going through is simply part of the process?
What if it's possible for me to find love?
No matter what questions you're asking, your brain will come up with answers! And the answers to these questions aren't relevant and support your journey AT ALL:
Why am I still alone?
What's wrong with me?
What did I do to deserve this?
Even if the answers won't be necessarily true, your brain wants to be efficient and will come up with some (non-true!) answers!
Use your brain for the GOOD STUFF! 🙂
To support your story that YES, you can find love, and yes, you will!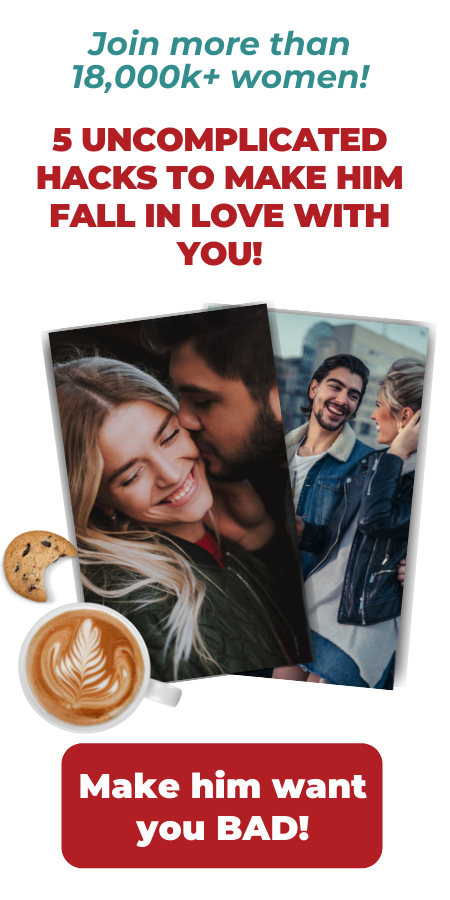 5. Your future husband & marriage won't make you happy!
We often think that when we're going to get something in life or get somewhere, THEN we're going to feel great and happy.
But actually, there are always problems!
Think of your friends in relationships, they also have problems, right?
Your single friends, they also are struggling too somehow?
Again, this is amazing news!
It's to show you that it's not what is happening in life (getting married, having kids…) that makes you feel a certain way but it's our thoughts about that events!
So, you don't have to wait to meet the love of your life or to be in a relationship to feel complete, fulfilled, and relieved.
You can already feel this way!
How do you that? By choosing what you are thinking on purpose!
This is also why it's nobody's job to make you feel happy. No matter what they will do, all that matters is your thoughts about what they have done.
So, again, you don't have to wait for anything to happen, you can just feel like this on your own! 🙂
That other person and that amazing relationship is just a BONUS to your life!
Way less pressure and expectations, right? 🙂
Date coach!
When it comes to dating coach, you can really count on me! 🙂
I've been coaching people for more than 5 years now and I know exactly what questions to ask to make you go out there and find love.
Grab one of my ebooks present all along with this post and get yourself some advice from one of the best dating coaches out there (yes, I'm really humble!).
To sum up! 
As you can see, you can already coach yourself!
Ask yourself these very empowering and inspiring questions and you'll already be on your way to shifting your mindset which will help you in putting yourself out there and finally… Find the love of your life! 🙂