Why haven't you achieved your goals yet?
Do you also feel stuck?
Wondering how to get started?
I felt like that! It can be very overwhelming!
Don't worry about it, Nadalie organized it perfectly.
Discover the BEST SELLING goals planner out there!
From A to Z, everything you need to set and achieve your goals is in this planner! 🙂
Let me show you how it can change your life…
THIS POST MAY CONTAIN AFFILIATE LINKS. PLEASE READ MY DISCLOSURE FOR MORE INFO.
Practical, Useful, And Beautiful At The Same Time! 
First, just have a look at how Nadalie created this awesome planner so beautifully.
You definitely understand how it became a BEST SELLER in the goal planner industry!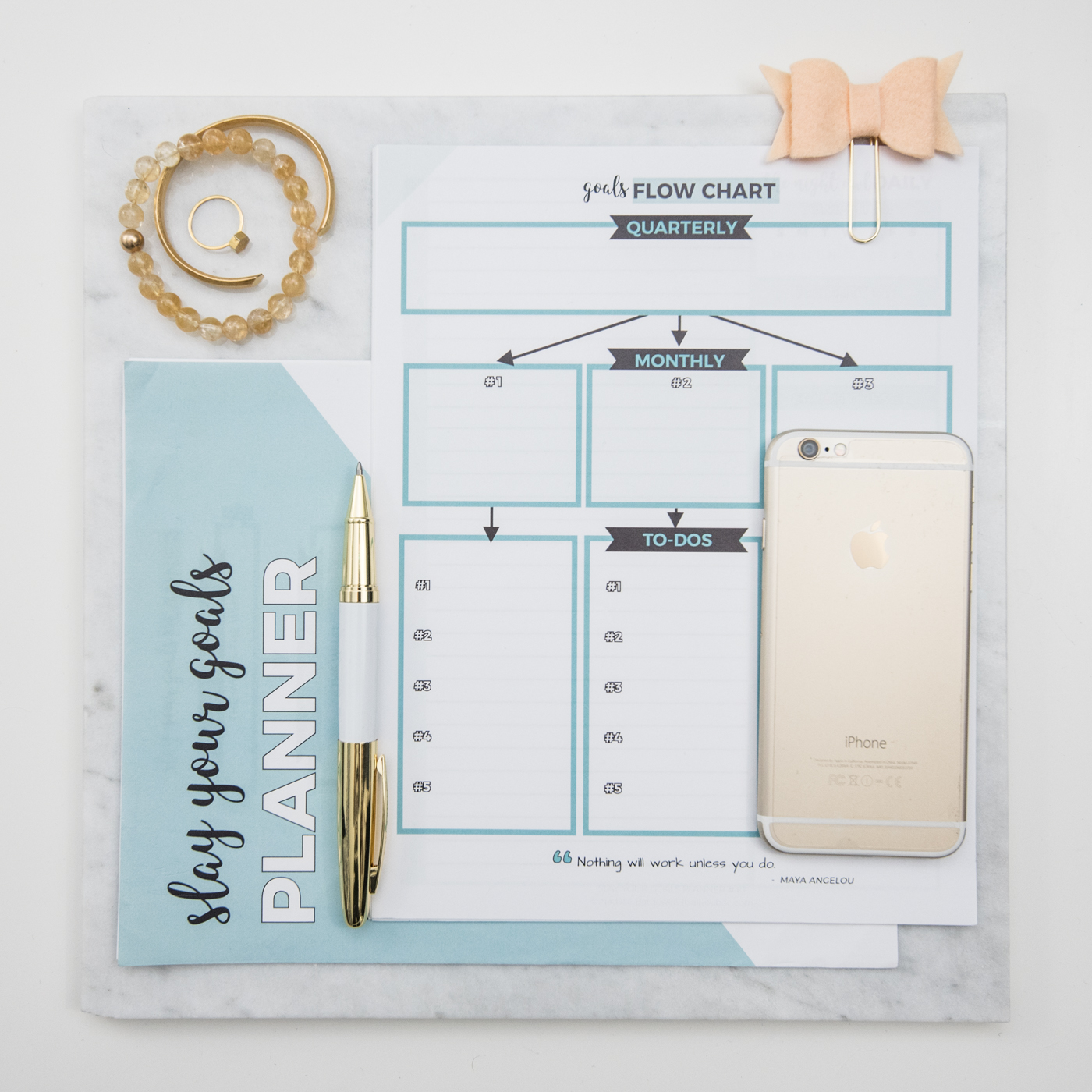 No Need To Look Further, This Goal Planner Is Amazing! 
I want a flat belly. I mean, rock-hard abs worthy of a high fashion supermodel or professional bodybuilder.
I also want to be a top chef. Or at least a cooking hobbyist with mad kitchen skills. I'd bake and grill and roast all day.
Like almost everyone I know, I have ambitious financial goals. Like, I want to earn 10x what I'm currently earning!
And I want to earn it all semi-passively, doing what I love, when I love. Not trudging through the same dreary routines daily for an unappreciative boss and a tough crowd of customers.
🙂
As you can well tell from these ramblings, I have so many competing priorities. So much to do, so little time!!
And these are not just idle ramblings. They are my deep-rooted desires. My life's goals and the accomplishments I strive for. Or at least goals that I always wanted to strive for!
The problem with having so many competing priorities is I can get so confused. I don't know what to work on first. The house of my dreams, the cooking lessons, hitting the gym to get those abs, working on the passive income, etc etc.
The questions that you might ask yourself are:
Where do I start? 
What should be my first step? 
What step do I make next once I start?
When do I start a second project after I start the first?
How much time will it take me to reach my goals?
It can be quite overwhelming I have to say!
All these questions just leave me analyzing my options rather than getting anything done. And this delays my dreams.
I have been in a state of analysis paralysis for too long. That's before I came across Nadalie Bardowell's Slay Your Goals Planner.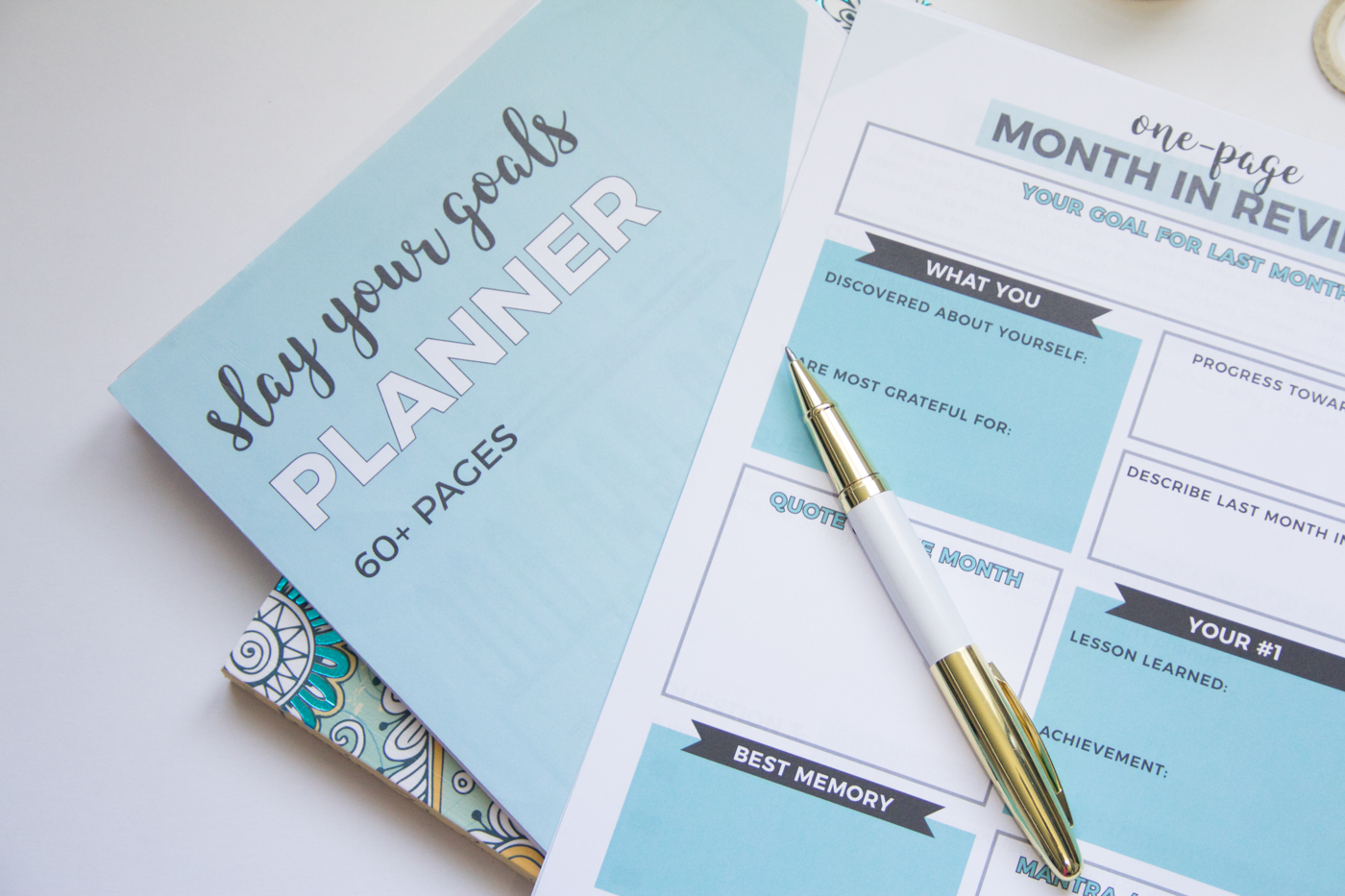 Why I Got The Slay Your Goals Planner
With so many plans for my life, I was confused about where to start. I lacked motivation since everything looked so overwhelming and out of reach.
I wanted a good life. A successful life. A happy life. A financially stable life. An adventurous life. But I was getting none of that, mainly due to inaction.
My main problem was getting myself from the idea stage to action. I now realize I was held back by fear of failure.
When I took the planner, I almost instantly regretted spending the money on it.
That's because I always get excited about new ideas then a few days down the line I get bored or worn out.
But I told myself that this time I will follow through my ideas with action. I would use the planner goals to set my goals and work steadily towards slaying them.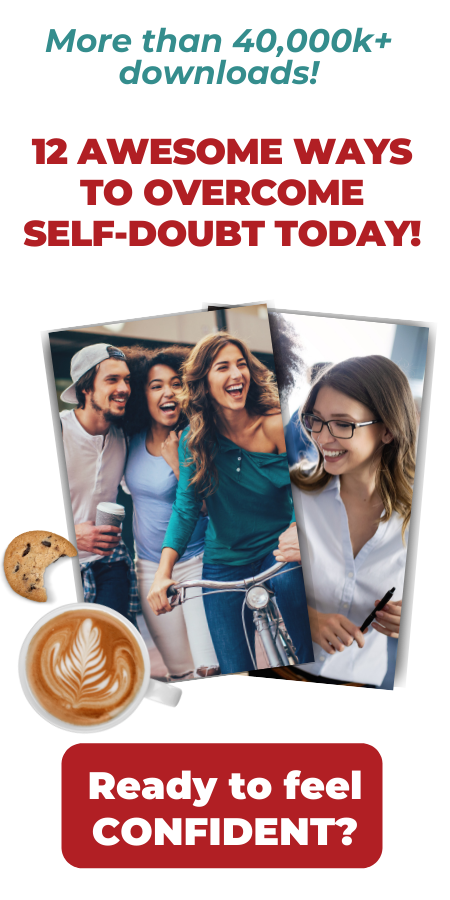 The Result of Getting The Slay My Goals Planner
My first month saw me getting excited every day with every small accomplishment. I could open my printable planner and jot down my successes and celebrate every win.
I could also assess where I went wrong and what I could do better, and this gave me a sense of continuous improvement.
These feelings have lasted from January till now, with only 3 months remaining to end of the year.
Apart from the growing confidence, I have achieved so much in multiple areas of my life. I'm in much better physical shape than I was before.
My clothes fit better, I have a bounce in my stride, I feel so much lighter and I've been told I look younger!! 🙂
My finances are not exactly where I want them to be, but I now have a growing side income.
My expenses have also reduced and so have my debts. I feel that by the end of the year I will have reduced the balance on my student loans and cleared my credit card debt.
It took me a while to start on my cooking lessons. I had planned on joining a cooking class but it was taking too long. So in March, I started following a few blogs and YouTube channels and I have greatly improved my cooking.
I don't just follow passively, I actually work on the recipes and cook the meals. It's incredible seeing what's coming out of my kitchen now after all these years of wishful thinking.
I'm telling you, you will understand how this planner is one of the best goal planners out there without a doubt!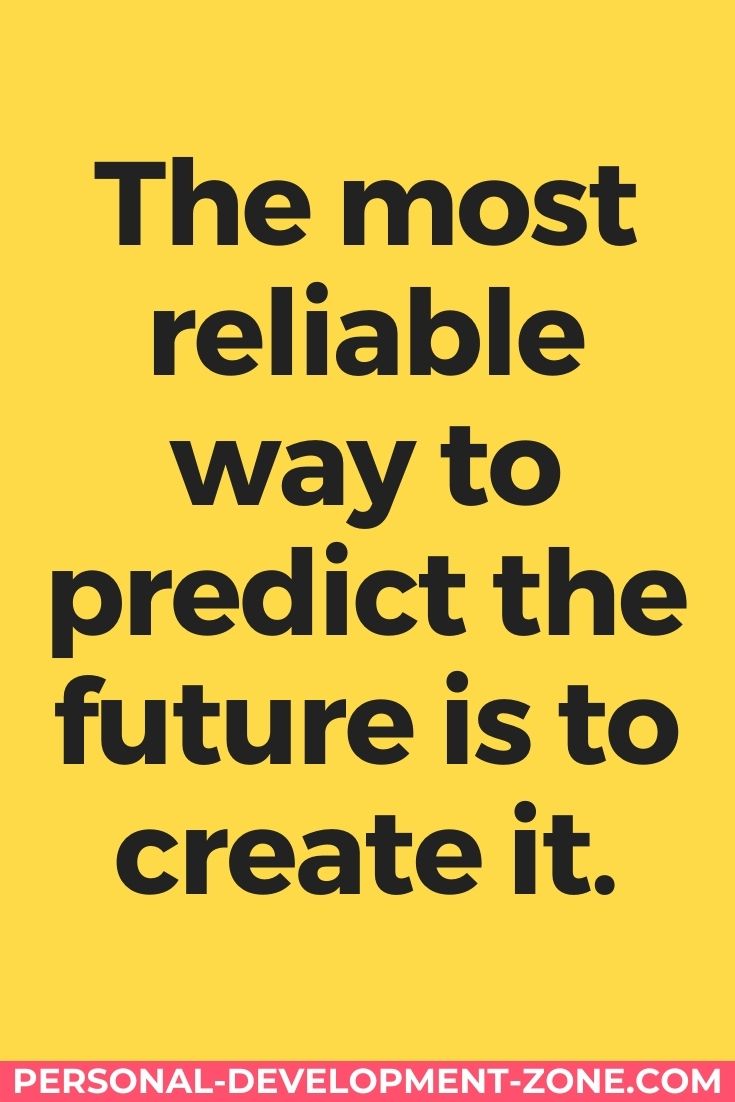 What's In The Slay Your Goals Planner
In the Slay Your Goals Planner, Nadalie takes you through a no-brainer step by step process to achieve all your dreams.
● The first chapter was all about setting my intentions. It's the who and the why of all I want to achieve.
● The second chapter helped me define my topmost goals.
● Chapter 3 helped me prioritize my secondary goals and pick 4 top goals that I would love to achieve within a year.
● Chapter 4 is where the planning details come in. Where Nadalie helped me define the "why" and what would help me slay my top goals.
● Chapter 5 helped me create my to-do list. It's not just a wish list of what you would like to accomplish, but a strategic plan to get things done.
● Chapter 6 helps me track and review my progress!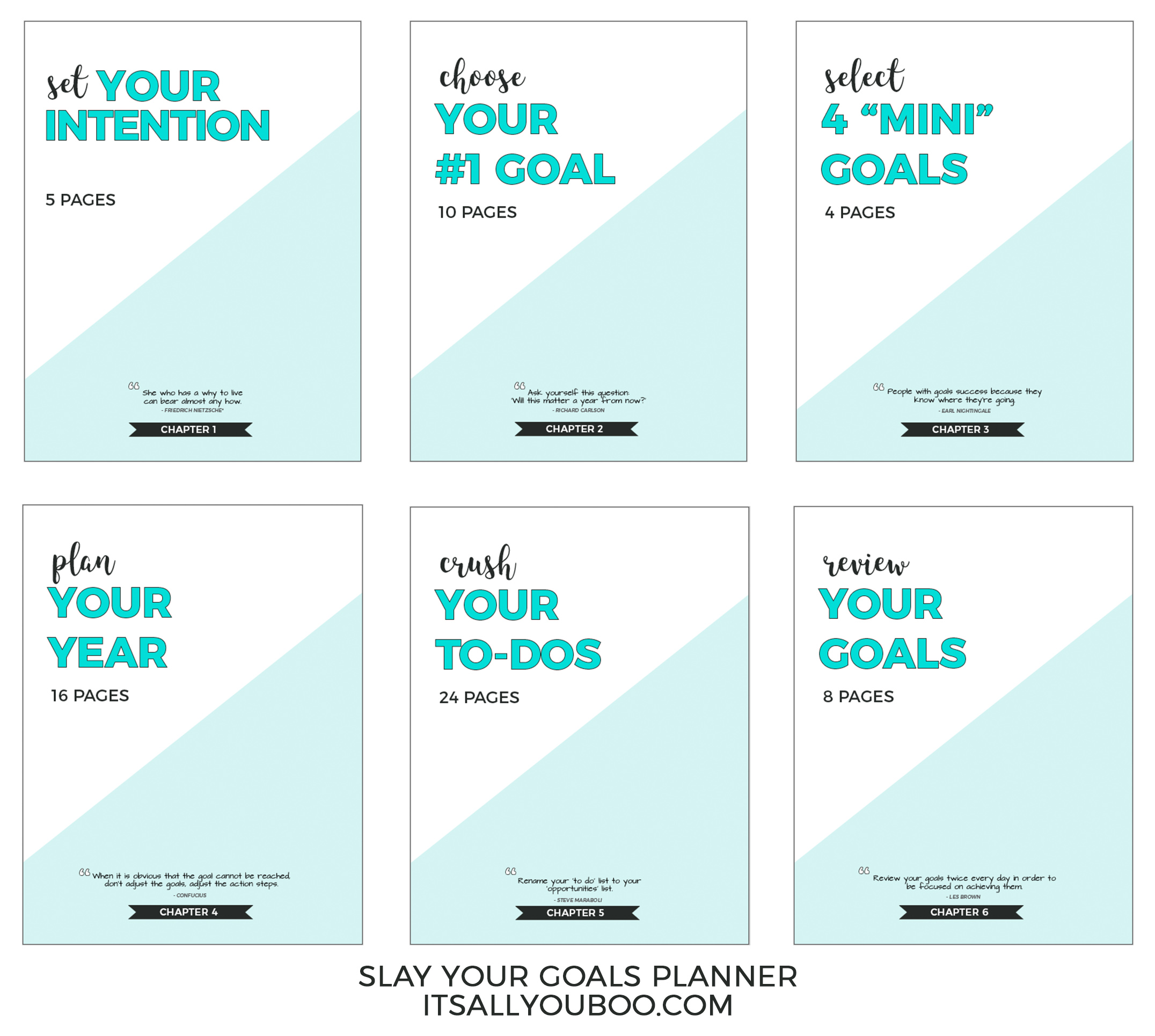 What do you need help with?
(Choose between the 2 options)
Bonuses I Received With My Slay Your Goals Planner 
Apart from the 60-page planner that already had so much value for only $27, I received some unexpected bonuses:
40-page monthly planner bundle
12-page Goal Slayer Quotes
22-Page 10 Quick & Easy Goal Slaying Hacks
13-Page 350+ Goal Ideas For Every Area of Your Life
A quiz to determine what areas of your life you should focus on. My quiz answers showed that I should focus on my financial life and I received 2 pages of specific goals to improve my financial life.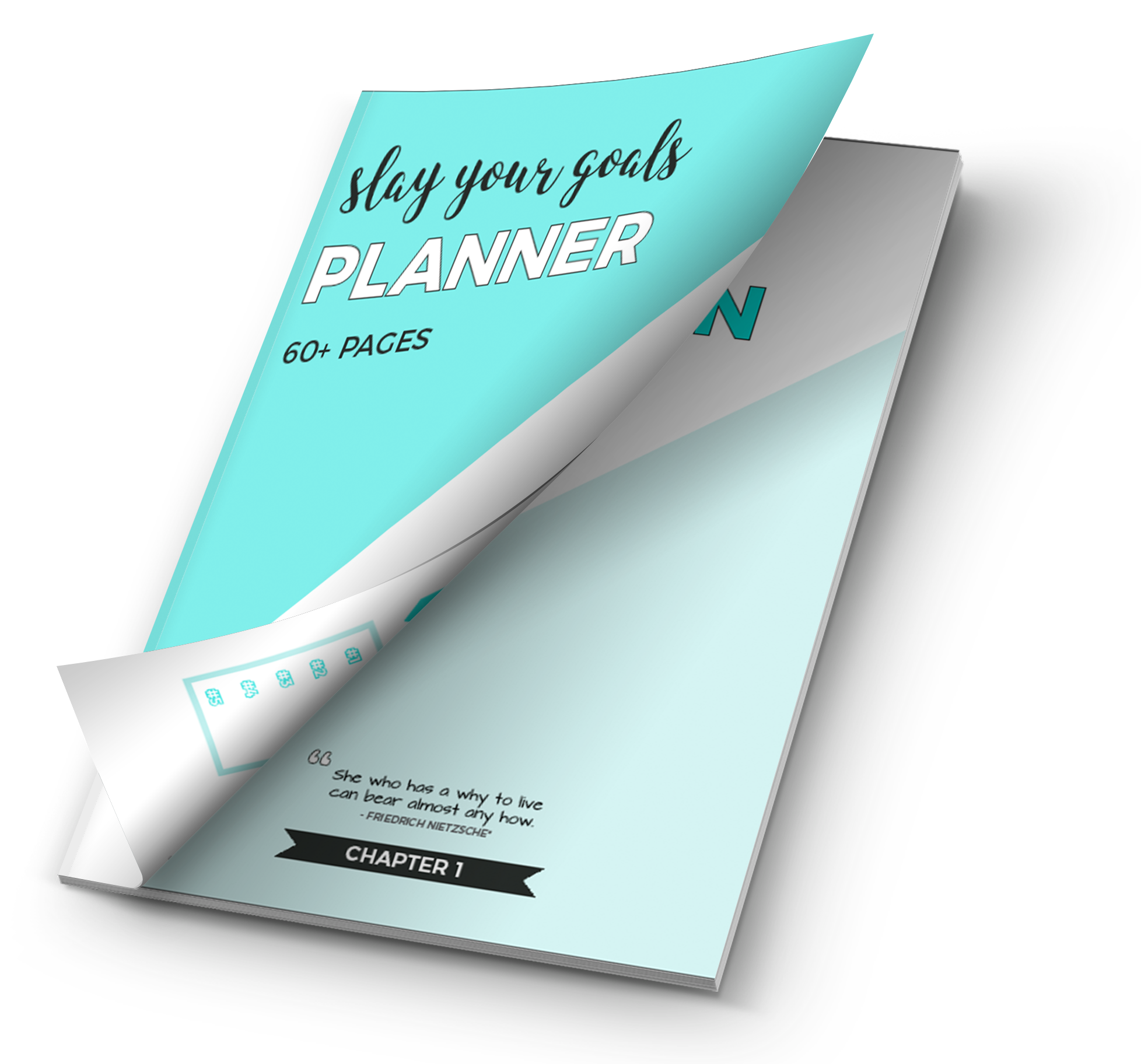 A Sneak Peek Inside This Goals Planner…
Let me share with you my favorite pages of the planner…
I loved discovering how to set my intention…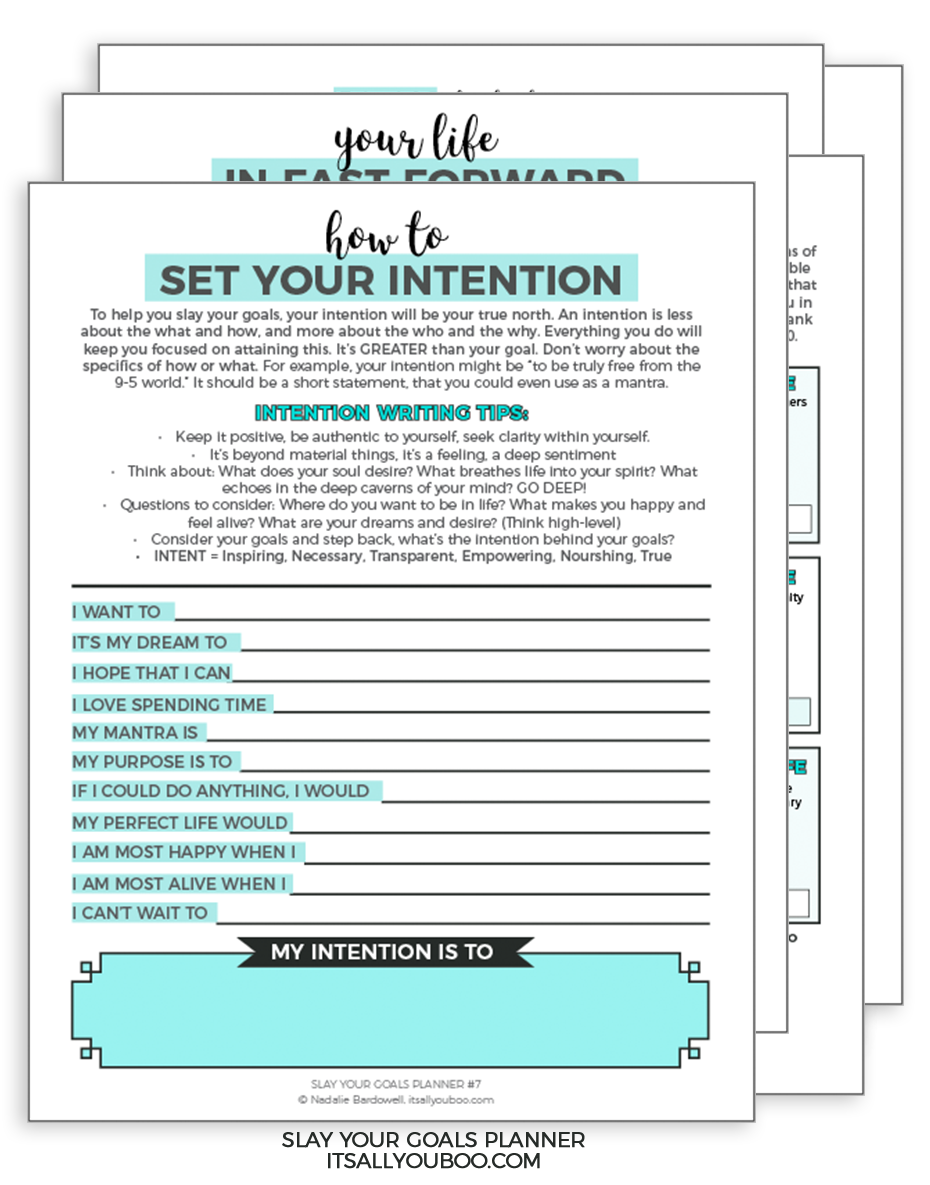 I also loved imagining myself in a day from now, a week from now, a month, 3 months, 6 months and a year…
I'm a very visual person so this helped a lot! 🙂
We never take the time to do it, but a 5 years planner is very useful too… It's really a life planner when you think about it!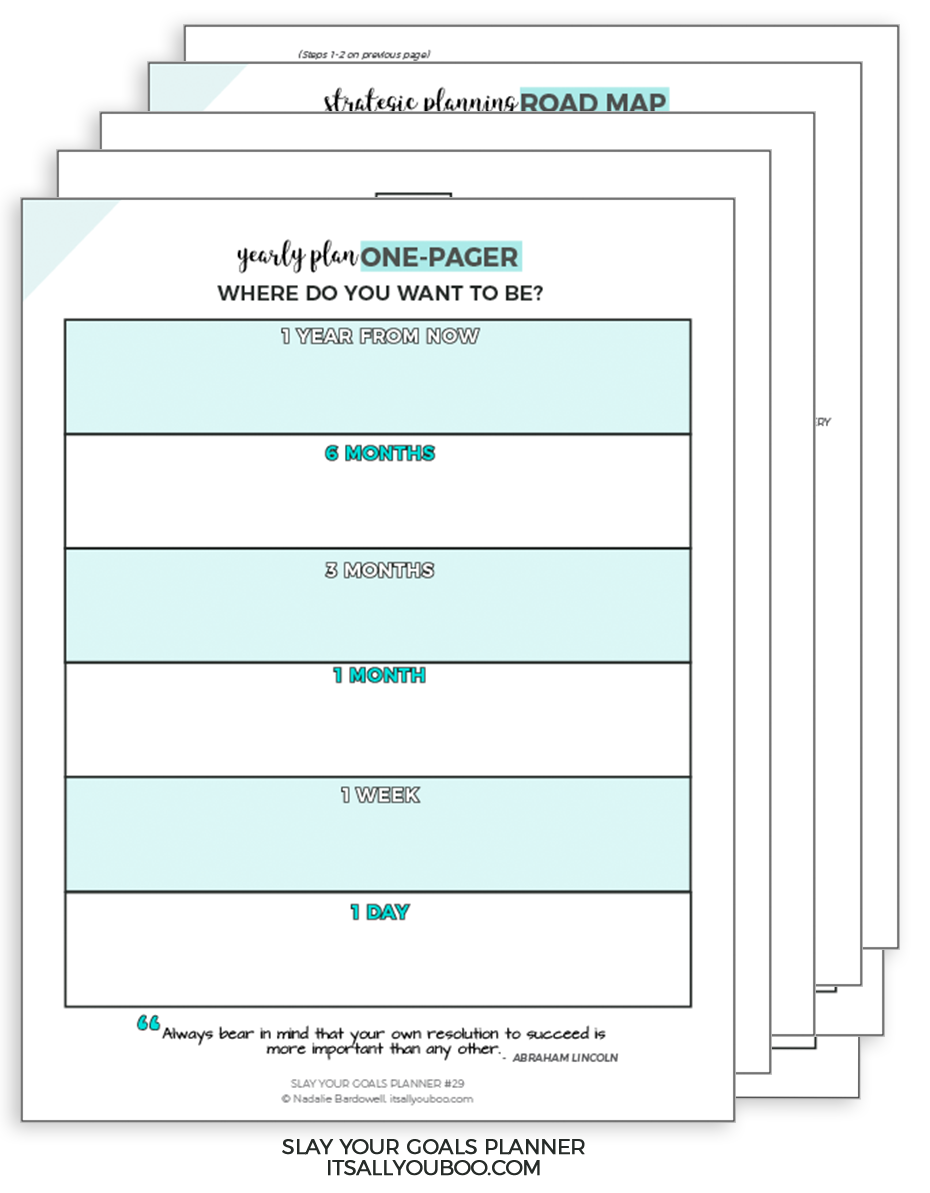 I liked that it's organized with a one-page month in review…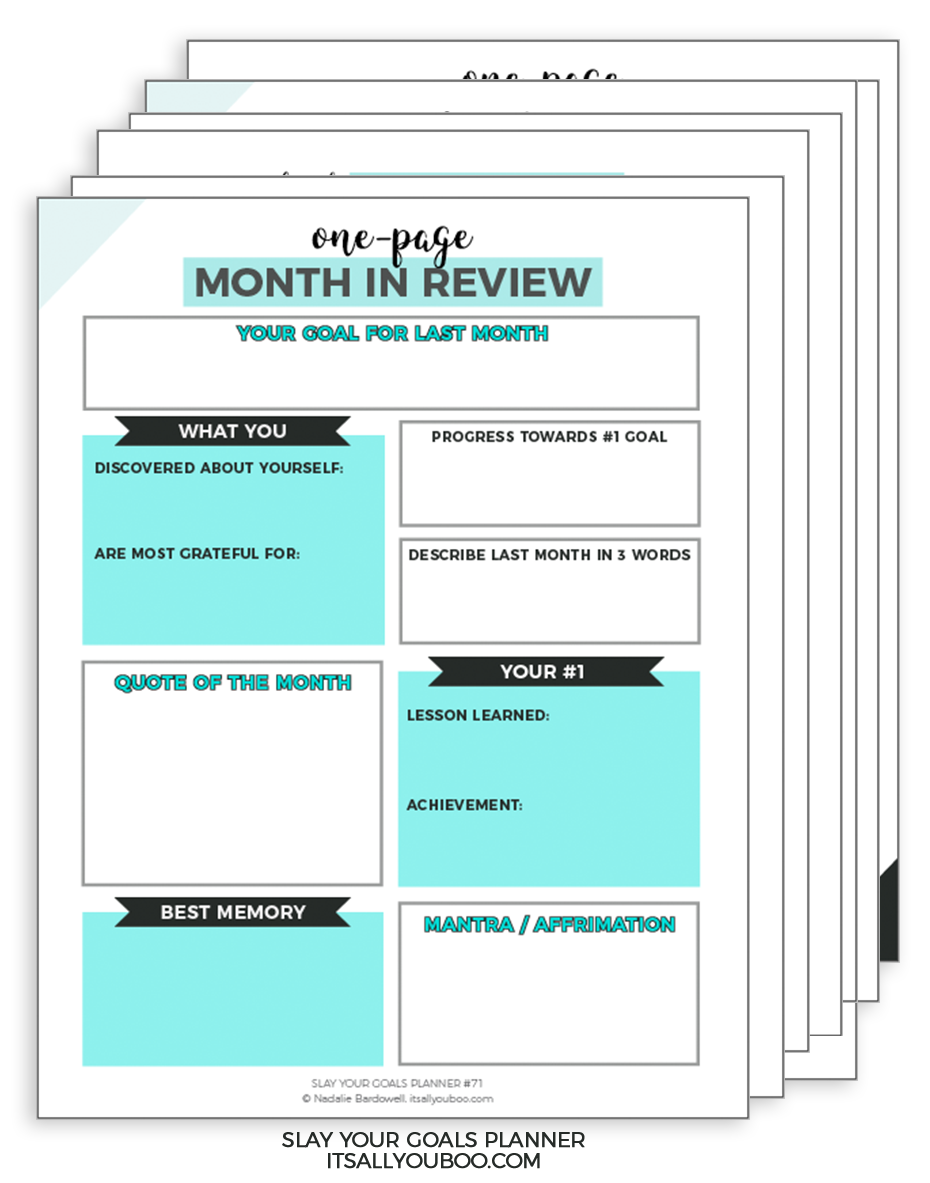 And per week: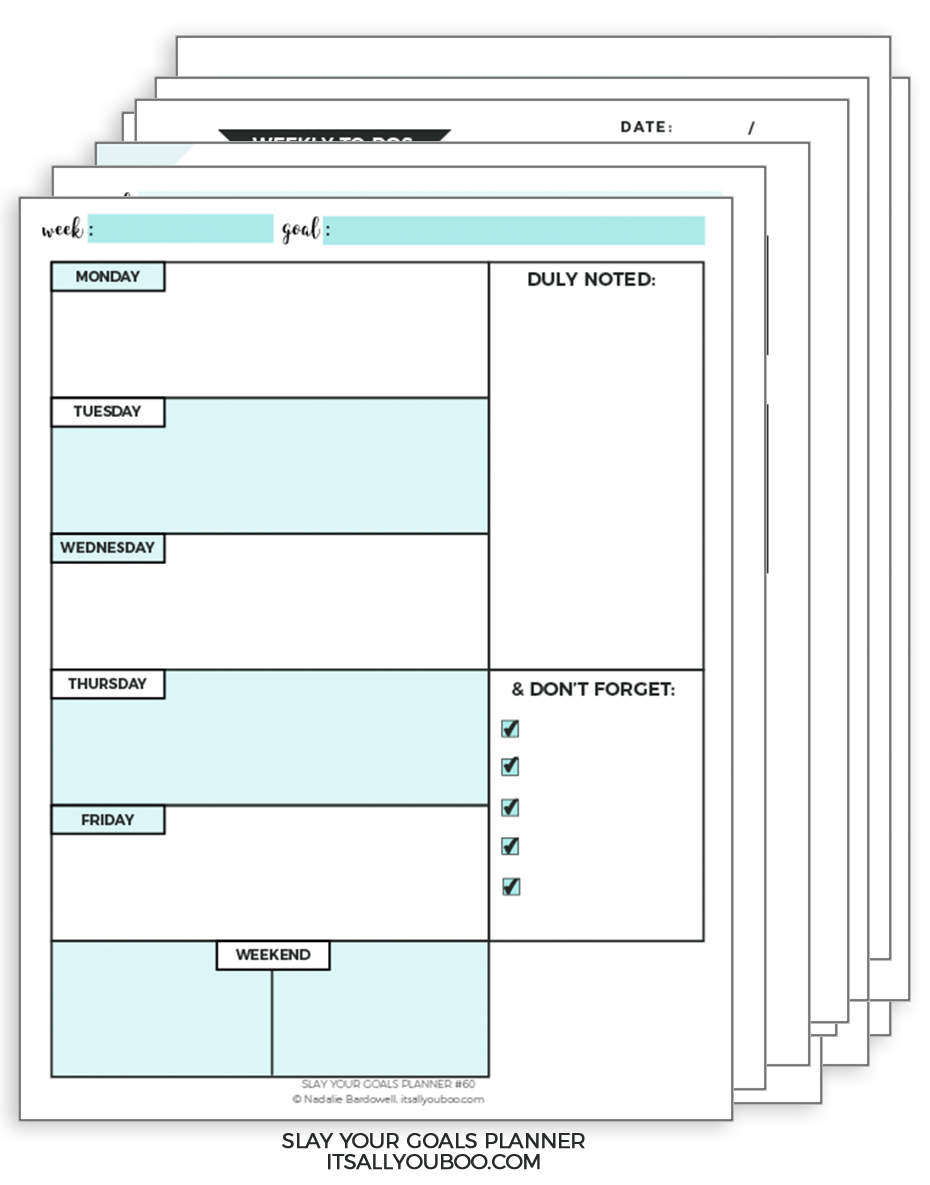 Honestly, I was looking for something that would teach me how to set goals and achieve them in a very organized way!
It can be very overwhelming and I think that Nadalie did it brilliantly.
She's holding our hand just like we want her to! 🙂
This is by far one of the best planners with goals that there is out there.
You can also use it as journal goals or journal planner! 🙂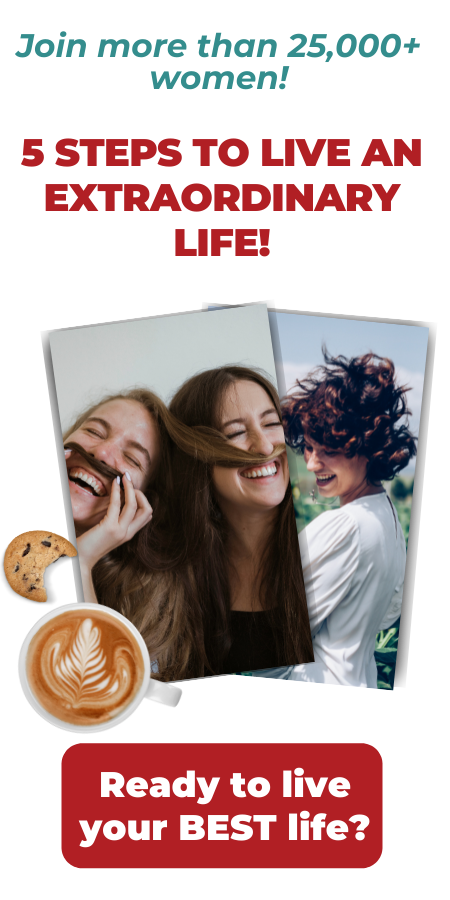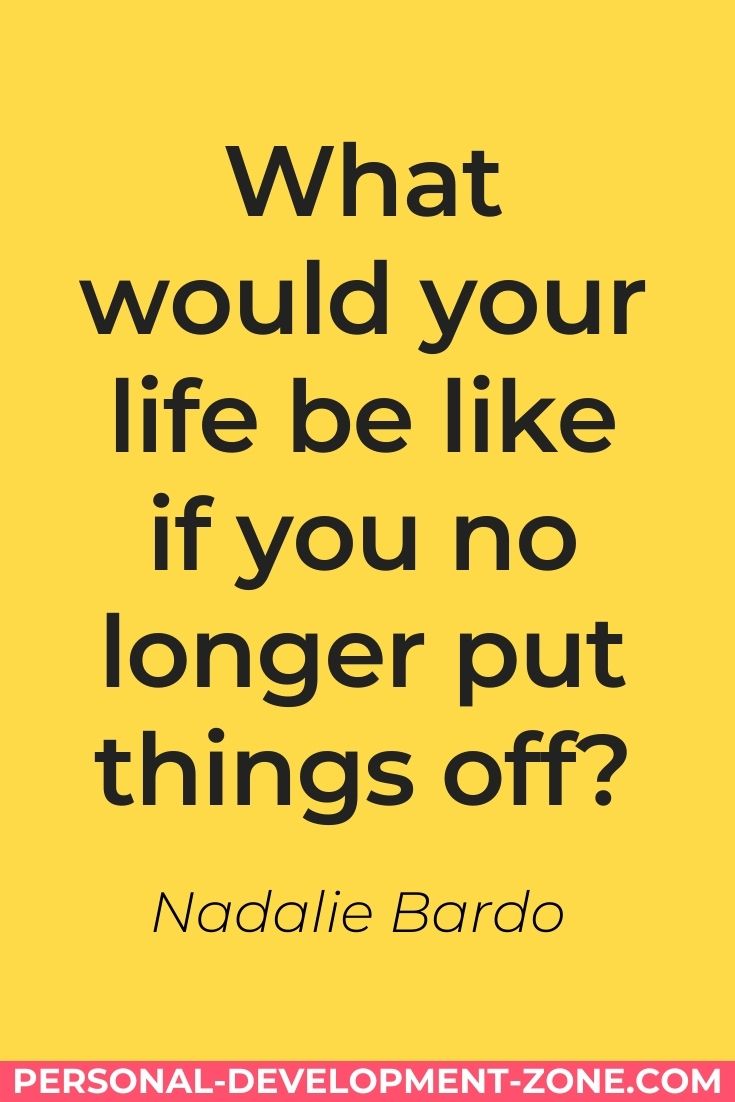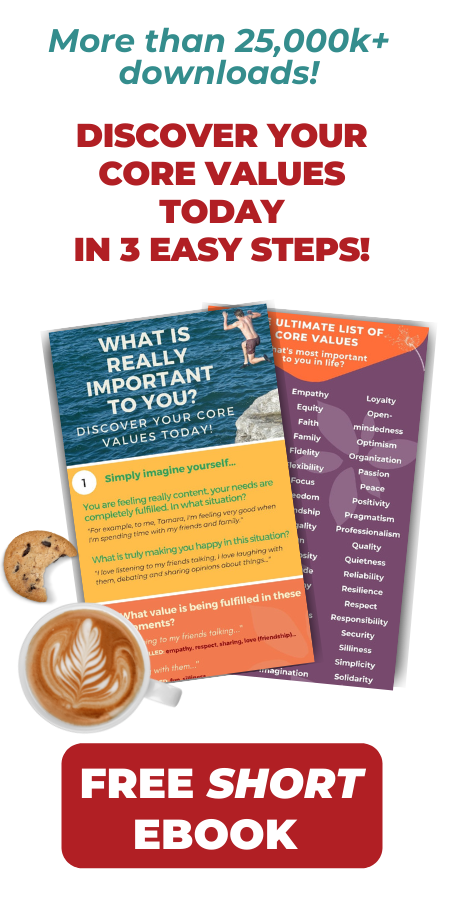 What's Different About This Planner
I have tried using other goal planners before. The reason this one worked for me is it uses a step by step approach to slaying my top goals.
These steps start small and gradually intensify to tackle big goals.
Each day I tackle my to-do list and this brings me closer and closer to slaying my goals.
It makes everything look so simple and not so overwhelming anymore. When you focus on little tasks each day, the big goals do not look like such scary monsters anymore!! 🙂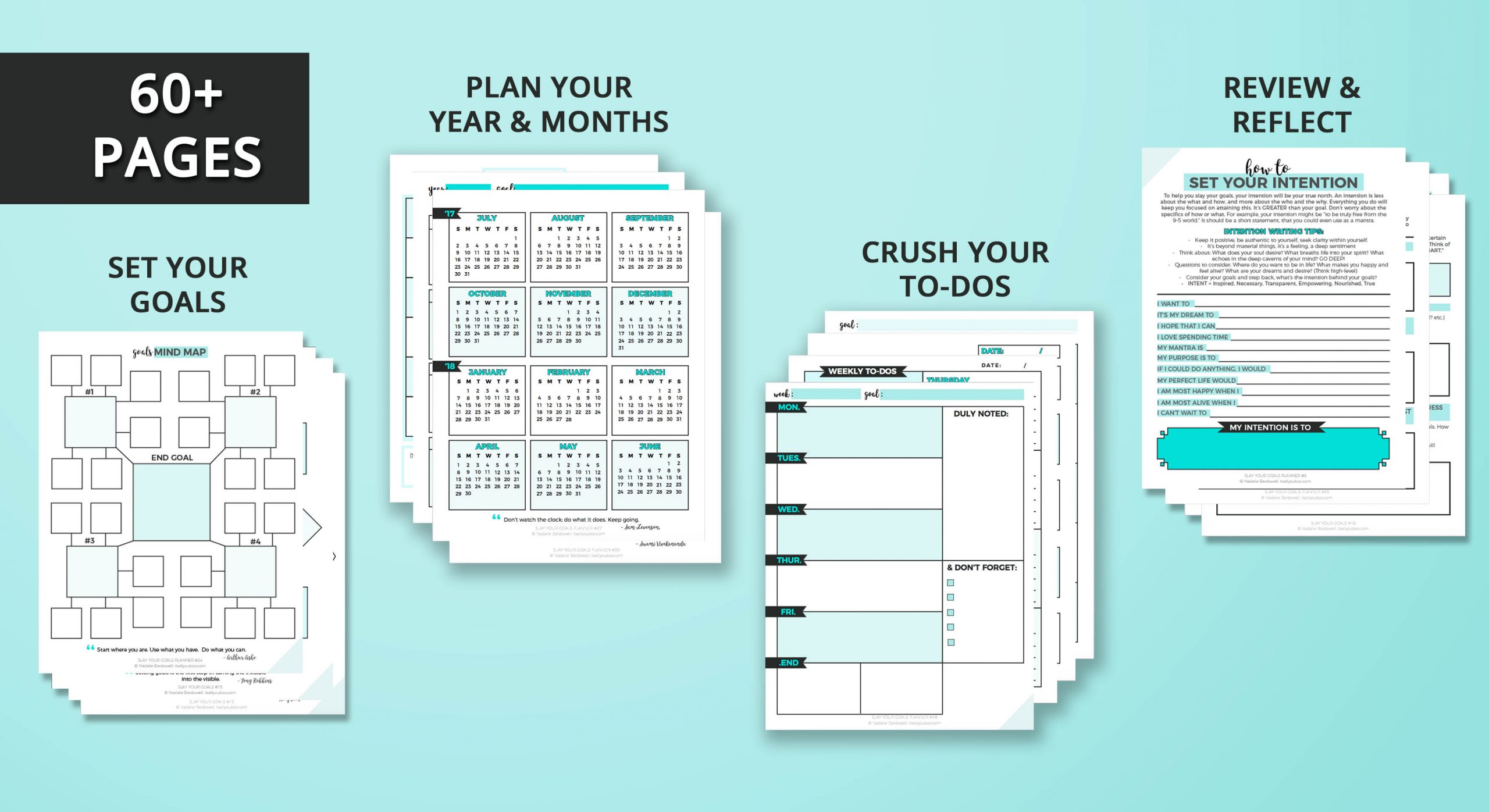 The Result of Getting The Slay My Goals Planner
My first month saw me getting excited every day with every small accomplishment. I could open my printable planner and jot down my successes and celebrate every win.
I could also assess where I went wrong and what I could do better, and this gave me a sense of continuous improvement.
How I'm Using The Slay Your Goals Planner
Because the Slay Your Goals Planner enables me to outline my intentions and chart my actions, I'm using it in many different ways to improve my life. I'm telling you, it's one of the best goal setting planners there is out there.
Here are some of the ways…
I am following a plan that has halved my debts and provided me with a side income.
I have started working on my great passion for cooking by learning from free online resources and practicing what I learn.
I started out with a modest stretching routine each morning. I'm now running 3 times a week and strength training at the gym twice a week.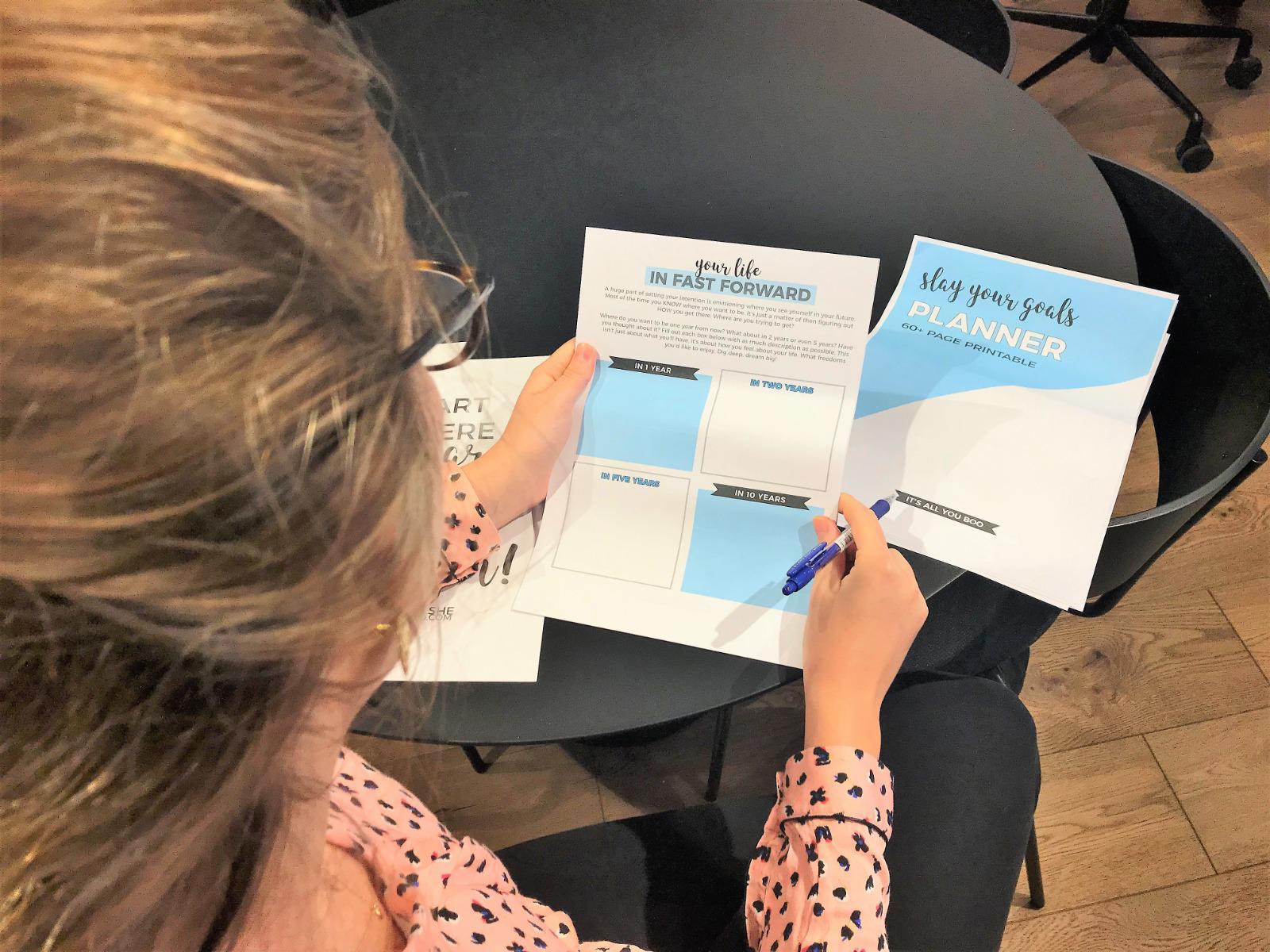 What I Loved About The Slay Your Goals Planner
I loved it that the planner works even if you don't have a clear picture of what your goals are. That first chapter helps you define your intentions and declare your goals.
The planner takes some time to fill in the blanks, but once created, all you will need is a few minutes a day to track progress and provide some feedback. It doesn't feel like a chore or homework.
I loved the diagrams!! They make it easy to simply fill in your thoughts and feelings then rationally work out your goals and action steps towards slaying them.
I also loved the motivational quotes at the bottom of each page. They gave me the courage to face each day with a renewed commitment.
The planner also forces me to question myself, to discover my true feelings and desires! 🙂
It's really the perfect goal planner template!
You can even slay your goals at the beach!
Why not?!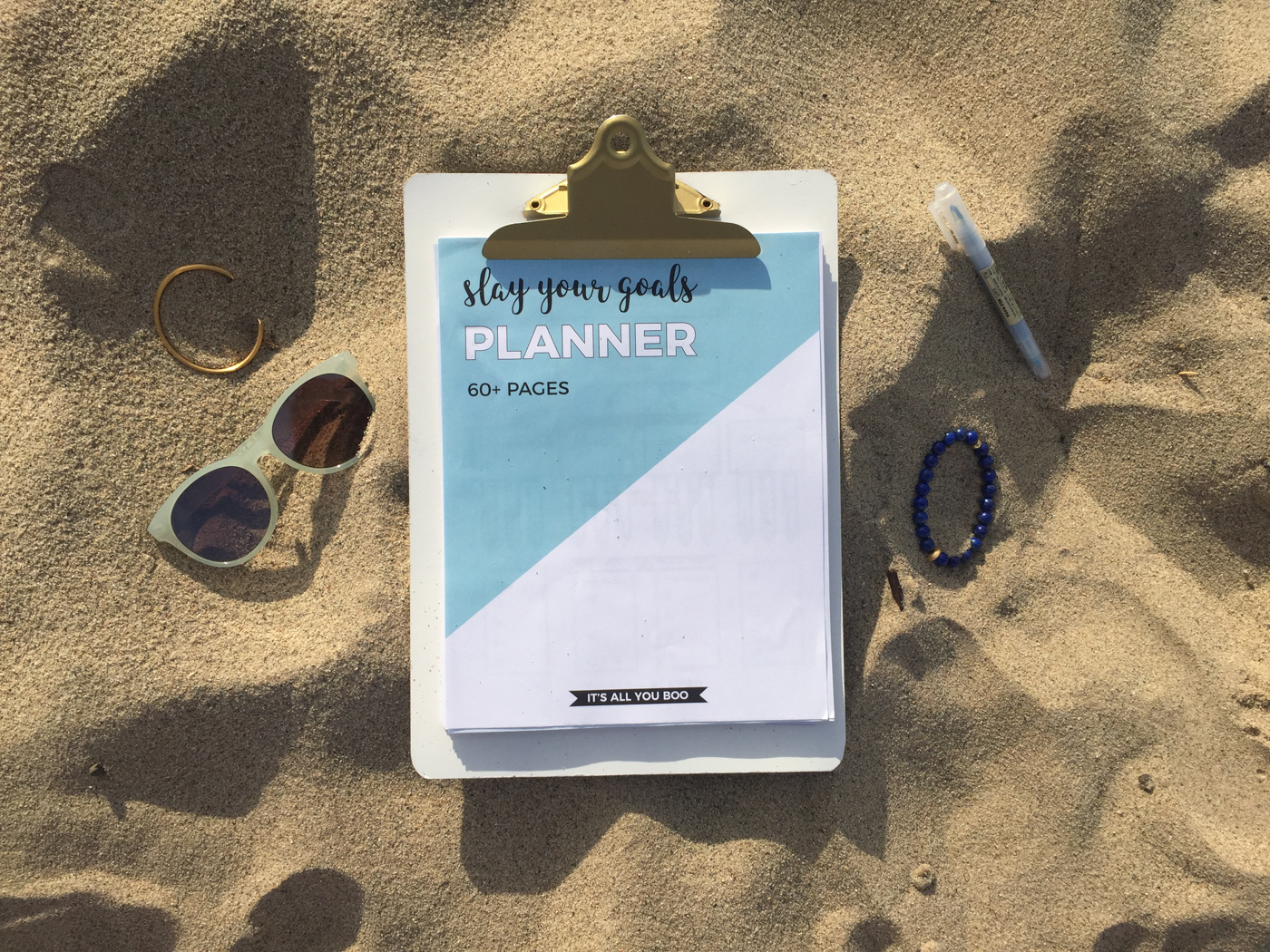 What I Didn't Like About The Slay Your Goals Planner
There were a couple of things that I thought maybe Nadalie could change or improve.
I almost missed some of the bonuses because I couldn't tell where the links were. I wish I had received all the resources in one bundle. Maybe as a zip folder. That way, it would be easier to find them from the beginning and any time I wanted to go back to some part.
I wish I had an accountability group that shared some of my passions so we could help each other track our progress! 🙂
That being said, for this price, I think that Nadalie is definitely OVERDELIVERING in value!
You get so much for this price! 🙂
It's not even about what you get actually, it's how it can TRANSFORM your life!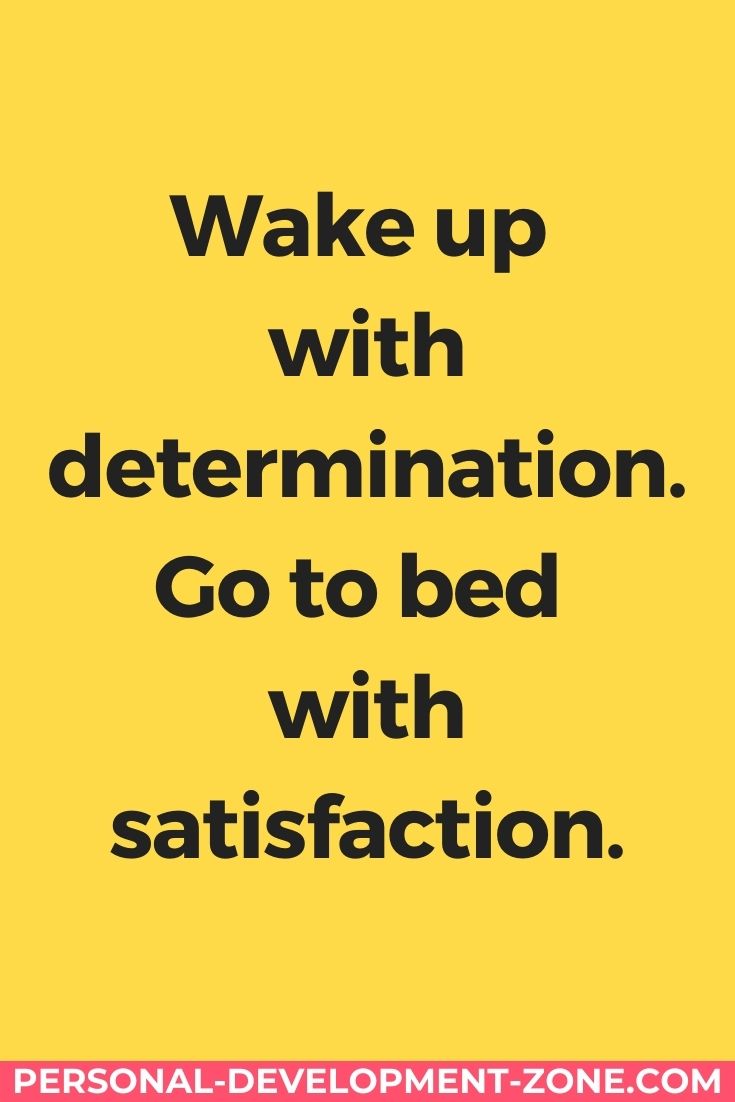 Who The Planner Is For
This planner is for self-starters.
People who want to transform their lives for the better and are determined to act and achieve that transformation.
This planner is great for anyone seeking to improve their lives. If you have a vision for where you want to be in the next week, month, or year, this is the ideal plan for you.
This planner will work for you even if you don't have clearly defined goals. As long as you're willing to take the time to discover what you want out of your life, career, relationships, health, etc.
Who The Planner Is Not For
If you need close and constant supervision to complete simple tasks, then this planner may not be ideal for you.
The planner requires you to take charge of your success, work towards slaying your goals, and conduct an honest self-analysis.
If you're in so much debt or too poor to afford the basics, then spending $27 on the planner might not be a wise call.
It's not expensive, but it works better when you have your basic needs met.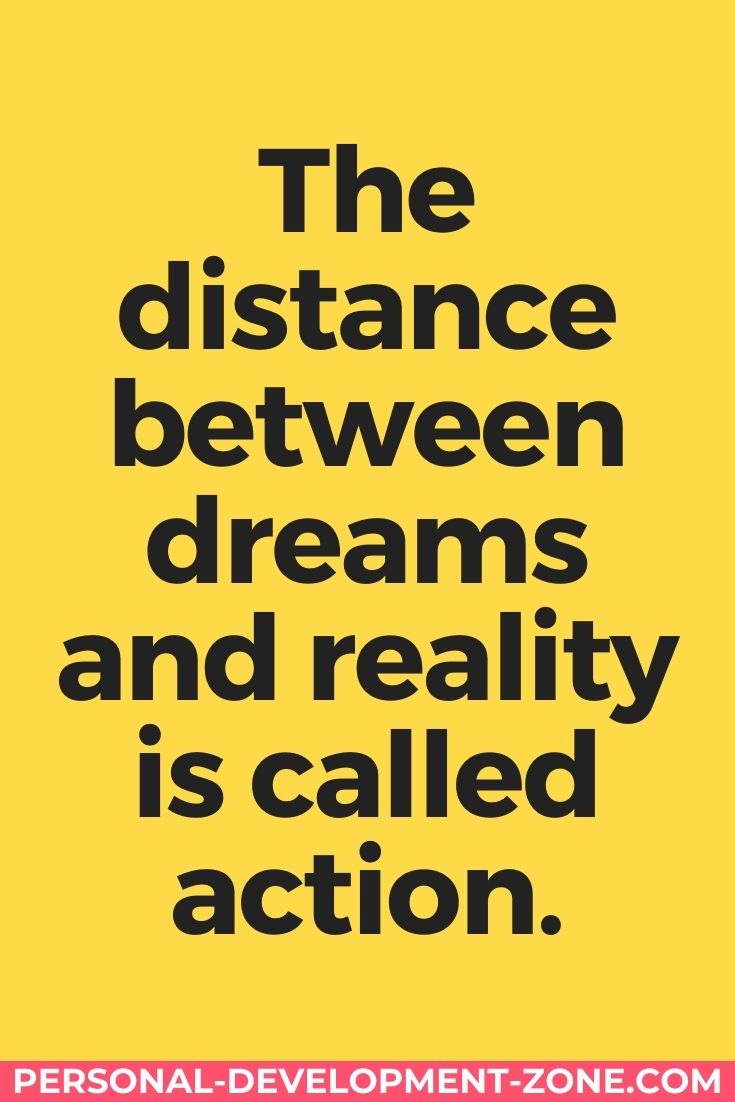 Slay Your Goals Planner Walkthrough Video 
Nadalie herself is presenting her awesome goal planner in this video, check it out!
FREE What Should Your Goals Be? Quiz
Quizzes are THE BEST!
In a few minutes only and by having fun, you're going to discover what should be your goal!
Click here or on the image to get started RIGHT NOW!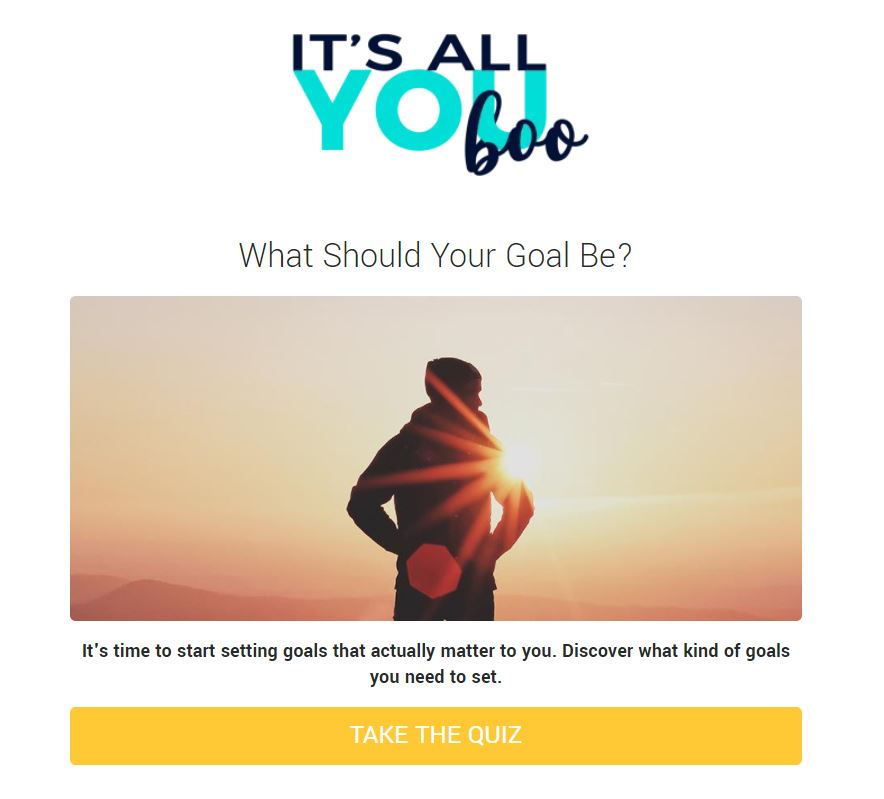 FREE 10-step GUIDE How to slay your goals!
Not ready to jump right in with this awesome planner?
Do not worry!
Start with the 10-step guide TODAY!
Click here or on the image to get started RIGHT NOW!
How To Decide Whether To Buy The Slay Your Goals Planner
The best way to decide whether the Slay Your Goals Planner is for you is to ask yourself where your future lies.
Where do you want to be in the next one year, 5 years, and 10 years?
If you have even a rough idea of where you want to be and what you can do to get there, then you need to put that plan into action.
The planner will help you identify what's close to your heart. The kinds of successes you want to achieve in different aspects of your life.
The planner will also help you to identify the steps you need to take to succeed.
These are the small day to day steps and the once-in-a-while big leaps that catapult you from one level to the next.
My Final Verdict
There are many different planners that can help you achieve somewhat similar results.
For instance, productivity planners can help you stay on task and enhance your time management.
To-do lists help you achieve more and use time efficiently.
The Slay Your Goals Planner is so much more!
It helps you define your goals and intentions. It guides you to define a roadmap to success. It provides you with a standard for measuring your progress and success.
It's a must-have for anyone trying to improve their lives and achieve held-back!! 🙂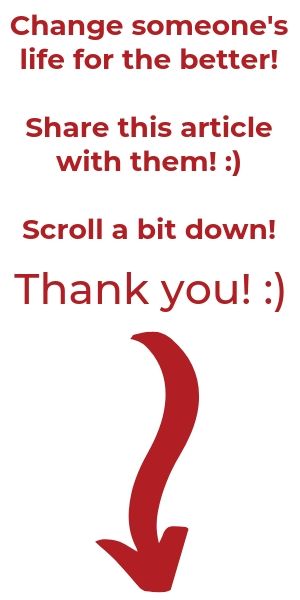 You may also be interested in…