What if you could improve your well-being only by answering a few questions?
Discover 13 daily gratitude journal prompts and increase your happiness right here, right now.
You can change your life from a place of abundance and not lack, let me show you how with these gratitude questions! 🙂
Let's dive right in, should we?
Why is a gratitude journal important?
Many instances in life could be quickly resolved by exercising gratitude (research also supports this).
There are numerous ways in which you could practice this magical tool!
However, one of the most preferred and advised ways is "keeping a gratitude journal."
Generally speaking, gratitude journaling is a way to nurture gratitude in your life and experience the same benefits! 🙂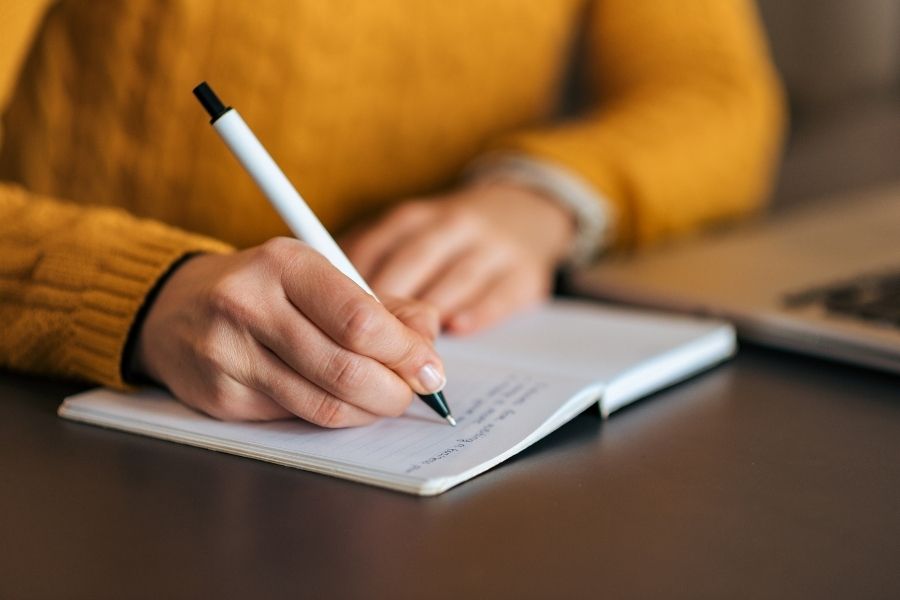 What do you write in a gratitude journal?
You might also wonder what is a gratitude journal?
Great questions!
You can write about gratitude in various ways! 🙂
Let me share with you a gratitude journal example.
You can…
Answer gratitude questions such as the ones listed below!
Start writing from daily gratitude prompts!
Write freely, without overthinking too much, just emptying what's in your head!
Write about someone you feel grateful to… What did they do? When was it?
Write about a time/situation in life in which you felt grateful! When was it? What happened?
The sky is the limit, as they said and the gratitude journal benefits are simply HUGE! 🙂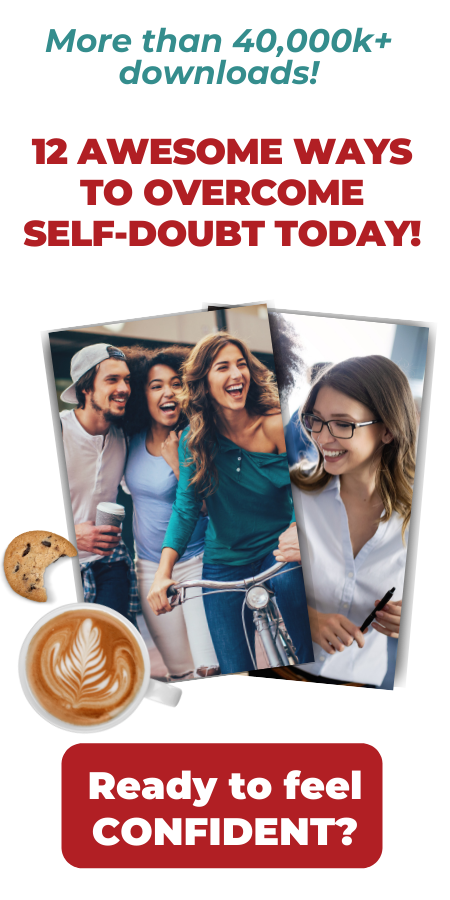 13 daily awesome gratitude questions
I also practice gratitude journaling and have experienced a positive impact on my life.
On my journey of exercising gratitude journaling, I kind of got stuck on what list of things I should be thankful for!
Therefore, I created a comprehensive list of gratitude journal prompts that I used to discover the great things in my life.
So, if you're also feeling stuck or you're looking to start your gratitude journal, these gratitude journal prompts will surely help you!
Below you can find 13 gratitude journal prompts that you can use anytime, whether morning journal prompts or evening.
A few journals with questions already exist, but I thought of sharing with you the best questions! 🙂
1. What Have You Done That You're Actually Proud Of?
One of the best ways to enhance your self-worth is to have pride in your achievements.
Regardless of how small or huge the accomplishment, those who take pride in what they've achieved are full of gratitude for life, more content, happier, and tend to encourage other people.
Since there will be numerous moments in your life which you'll be proud of, it would be best to choose a different one every day.
Stop smoking
Giving up your seat on the bus to a person less able
Acing that exam
Purchasing your first car
Raising children
Your life will be filled with moments to be proud of, and it will be a lot of fun to recall them! 🙂
What do you need help with?
(Choose between the 2 options)
2. What Are You Looking Forward To?
Generally, having something that you can look forward to is essential to happiness, and, at times, the anticipation is much better than the specific event.
By looking forward to the future, it brings the joy of that event into the present, and also offers a sense of hope for all the days, months, or years to come.
If there are no activities scheduled, then what could you do to change that?
Is there a bigger event planned next year that excites you simply to think about it?
What interesting things do next week have for you?
What is happening in the next week that you are really looking forward to?
Exciting or fun events make up the four stages of happiness, the expectation, the savoring of the actual moment, sharing that excitement with your loved ones – either before or after that event – and finally looking back on it! 🙂
3. What One Thing About This Day Are You Grateful For?
Undoubtedly, this is an advantageous ability to have on your gratitude journey since it brings your focus to the present and makes you look at your world with fresh eyes.
Once you start to see small things in your usual daily life that bring you joy, then your life will change in tremendous ways.
Your banana was perfectly ripe!
Your car started!
It's your boss' day off!
It's your day off!
The sun is shining, you could top up my vitamin D!
The rain will give your plants a great watering!
Your coffee tastes incredibly rich today!
Although these things might sound like trivial things, each of them (and many more) are things that other people may not have. Therefore, we are, indeed, fortunate to have them.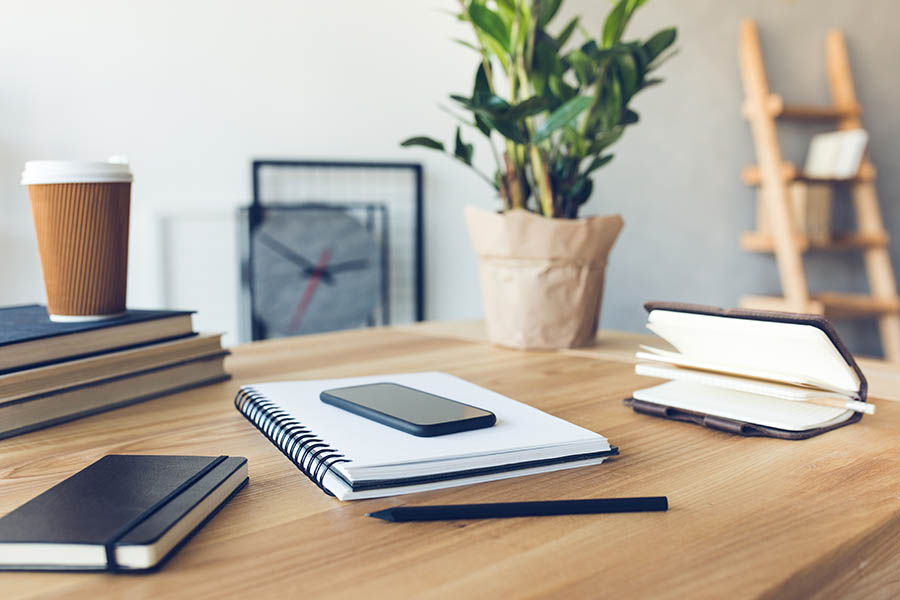 4. What Has Changed In the Last Year Which You've Been Grateful For?
As you already know, life drives us forward – and sometimes we might not even realize it.
It's only when we reflect on the past that we could really see how far we have come.
Take a look back through your past year and get one point that has changed for the better.
Did you visit a place you've never been to before?
Have you saved money?
Did you end a bad relationship?
Have you started a new relationship?
Have you ditched the job you hated for the one you love?
Did you get a promotion?
Have you moved to a better home?
Is your diet better now than before?
Each of us will have made some changes in the past year.
Therefore, look out for the ones that give you the most joy, and put them down in your journal.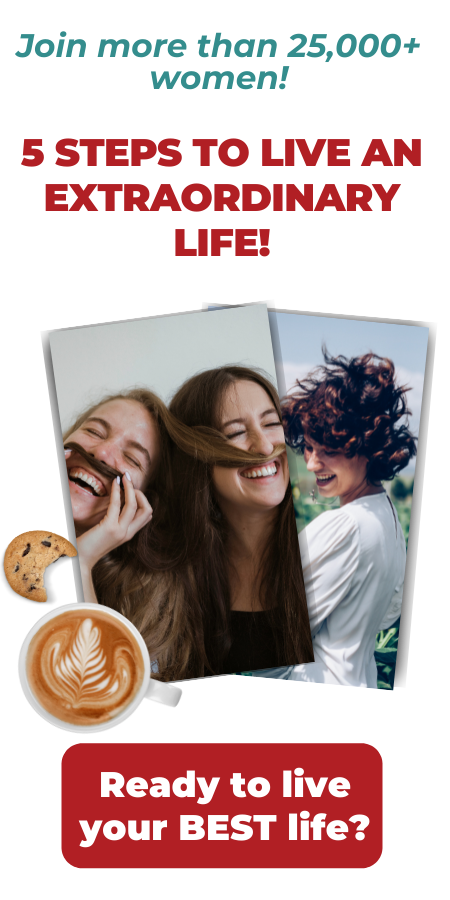 5. What Thing Do You Own That Makes Your Life Easier?
Generally, this question can keep you journaling for a month, since, without even realizing it, we're surrounded by things that simplify life.
Learning to understand the positive role these items have is a huge step during your gratitude journey.
What could happen without your alarm clock? Your cooker? Your fridge?
How long would you spend in the bathroom if you only had a bath rather than a shower?
In what ways does your Kindle enable you?
Does your TV enhance your life?
How does your car help you?
Although we all take these daily items for granted, our lives could be exponentially more challenging without them.
Think of how different life could be if you did not have the tablet/ laptop/ phone you're reading this on!
6. What Parts Of Your Job Do You Enjoy?
Although Monday morning blues are a common thing for most people, reflecting on the parts of your job that you enjoy will improve your gratitude levels and help you see that, indeed, your job is pretty fantastic in numerous ways! 🙂
Would you prefer to eat your lunch alone daily or use it as an excellent time to catch up with your workmates?
Do you enjoy having scenery change every day?
Are you learning new abilities while being paid?
What do you love about that Friday feeling?
What things could you do that being paid enables you to do?
Which work colleagues are you grateful for?
When you start to experience the positives in going to your work, Monday to Friday is no longer a chore and becomes a thing you can look forward to! 🙂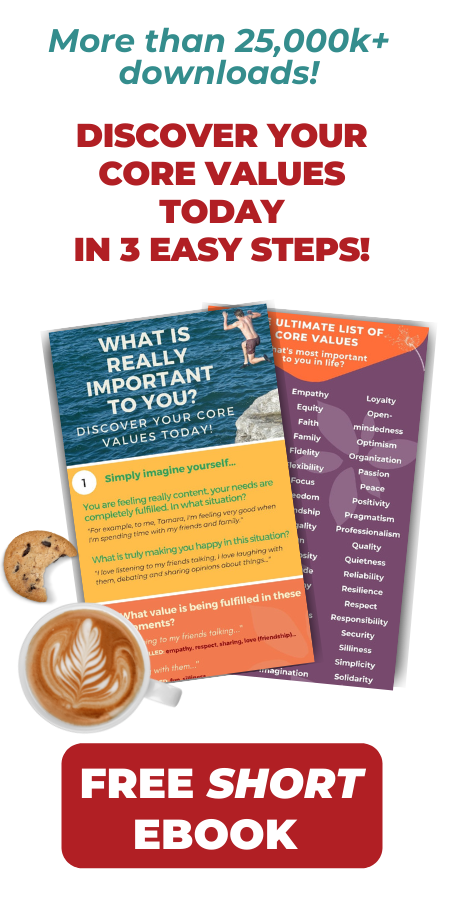 7. What Tradition Are You Grateful For?
Regardless if we know it or not, our lives are often steeped in tradition.
These things have been passed down from one generation to another, or perhaps a newer tradition introduced within your family.
Find one and put it down on your gratitude journal, while using these prompts as your inspiration.
Is it a new tradition, or have you carried it on?
How do you feel once you think about this tradition?
Who first started it?
When did this tradition begin?
8. What Books Are You Most Grateful For?
Since reading feeds the soul, you'll realize that many bibliophiles will have a chosen few unique books.
Please choose only one such book and note down the reasons why you selected it.
What did that book teach you?
Where were you when you read this book?
What part of that book stands out the most?
How does that book make you feel?
What memories does that book evoke?
If you're interested in getting more book ideas, I strongly recommend you checking out this post: The 21 Self Help Books Everybody's Talking About!
And also, check out this awesome book from my personal development friend Nadalie! 🙂 Discover The New Book On Procrastination Everybody's Talking About!
9. What Particular Thing In This Room Are You Grateful For?
Once we are used to seeing the same things daily, it could be easy to take them for granted.
However, so many of our belongings come with a story.
Pick one thing in the room you are in now, and then explore it.
Was anyone with you at that time?
What other memories are connected to it?
Where were you when you bought it/ received it
Did you purchase it, or was it gifted to you?
Where did you get it from?
How does it make you feel?
What's the object?
By looking at the actual object, you'll bring about a lot of anecdotes, memories, and feelings to be grateful for, and these will fill your gratitude journal with great thoughts! 🙂
10. What Mistakes Have You Made Which Turned Out to Be Your Blessing?
In most cases, what we perceive as our failure could be one of the many best things that have ever occurred.
As a result, this gratitude journal prompt is essential.
Think back over your particular life and pick a time when you felt like you had made a mistake, and think about the following questions.
Are you still upset about it, or are you grateful for it opening the door to something more entertaining?
Where would you be if you didn't make that mistake?
Did losing that particular thing pave the way for something bigger and better?
Did that mistake make your life better or actually ruined it?
Was it really a big deal?
It's known that if one door closes, it is the universe's way of giving you something much better! 🙂
So, when you look back on your several past perceived failures, you'll start to see that at work.
11. If You Had To Pick One Picture Which Makes You Smile, Which One Would It Be?
Photographs are vital because they can immediately transport us back to that specific moment in time.
As I always say, the brain has no time! It doesn't know if you are in real life or just in your imagination! 🙂
And it's something that we can use as a real power to create emotions that make us take actions! 🙂
Pick one photograph and apply it as a prompt for today's entry into your given journal.
Is there a story behind those clothes you are wearing?
What was happening while that photo was taken?
How did you feel in that photo?
How old were you?
Who took the photo?
Where was that photo taken?
A photo is not only a frozen second in time, but it is also a fantastic way to remember your past! 🙂
In general, looking back and really recognizing the details behind that picture is an excellent nostalgic way that you could feel grateful for the good times they've passed.
Generally, starting a gratitude journal might be challenging, especially if you're new to the idea.
These prompts can be useful either at the beginning of the day or the evening – or perhaps both – you'll find floodgates that open to gratitude in all parts of your life.
12. What Have You Made Recently?
It can be absolutely anything, including painting or drawing, or even the meal you ate last night.
However, whenever you create anything at all, you're literally tapping into your creativity.
In turn, this allows for freedom, expression, and a belief in yourself.
Pick one thing you've made recently, and then think about it…
What did you do with it once it was made?
Were you actually proud of yourself?
Why did you create it?
How did you feel while making it?
How did you feel afterward?
Each of these prompts can bring you to gratitude as you discover where your creativity took you and will also motivate you to either make it again or focus on doing even better! 🙂
13. Name One Individual Who Influenced You In Your Life
In most cases, we're influenced by individuals we meet along the way.
However, it doesn't need to be a real-life person.
Go through these suggestions for different ways to start a "dialogue" in your gratitude journal.
How about a musician whose music and words inspired you in your favorite years?
What about a character in that book which has really made you examine your ways and thoughts
Was there a character in the movies or on TV who resonate with you?
Did you have a family friend or a relative who you looked up to?
Is there a teacher who inspired you, and why?
Although influences originate from anywhere, we don't usually recognize them.
With this gratitude journal prompt, you can see the influences for what they're and how they moved your life.
What should I put on my gratitude list?
Actually, you can write anything that you feel grateful for!
It doesn't need to follow any special rule! As long as it's great gratitude journal ideas! 🙂
It can be about…
Someone!
Something physical that you possess!
Something that someone said to you!
Something that you accomplished!
Something that you said!
Something that you're looking forward to!
Many more! 🙂
Simply start by asking yourself: What am I grateful for right here right now?
What are 3 things you are grateful for?
This is really a question that you can start with! 🙂
It's making the whole process less overwhelming because you are focusing on 3 things only…
If you need a few ideas for inspiration, these 3 things can be…
A relationship…
A person that is around you…
Your health…
Your kids…
Your friends…
Your job…
Qualities/abilities/skills that you have/working on having…
Having a roof, clothes to wear, food in the fridge…
Even when times get hard, there is always something that you can be grateful for!
And even if 3 things look like a lot, I'm sure that you can find them if you sit down and think about it! 🙂
What are examples of gratitude?  
Some great examples of gratitude could be:
Writing a gratitude journal/grateful journal…
Saying more thank you to yourself and to others…
Taking the time to look at your accomplishments…
Learning something new every day…
Reading gratitude quotes and getting inspired…
Doing something for others without waiting for anything in return…
Making lists of things you're grateful for…
Many more… 🙂
Those are already great examples of gratitudes list you can make! 🙂
The funny thing is that these gratitudes examples can be the start of changing your whole life completely!
Imagine if this would be the start of something amazing? What do you have to lose to try? 🙂
What is the 5 minute journal? 
The 5-minute journal is simply the name of a way of writing a journal using 5 minutes of your time every day.
This was my definition! 😉
So, it's not taking too much of your time to be more grateful. You just need the best gratitude journal!
Also, there is an amazing tool to help you in becoming more grateful and it's called "The 5-Minute Journal".
It's one of the best gratitude journals that there is out there.
Check it out here, it's really amazing!
If you're interested in an online gratitude journal, you have to check out My Review of Journey: The Best Journaling Application Out There!
I'm even a coach at it! 🙂
No matter where, you have to get yourself a journal of gratitude.
What is a daily gratitude? 
People call this a practice of being more grateful and doing gratitude acts on a daily basis.
It's something that is sometimes referred to in a morning routine, it's part of something that they're doing daily.
You can check out this great post on morning routines and add some actions of gratitude to it!
14 Morning Routine Ideas To Start The Day Right
How do you show gratitude quotes?
Let me share with you a few of my favorites gratitude quotes! 🙂
They might help you in discovering for yourself how to start a gratitude journal…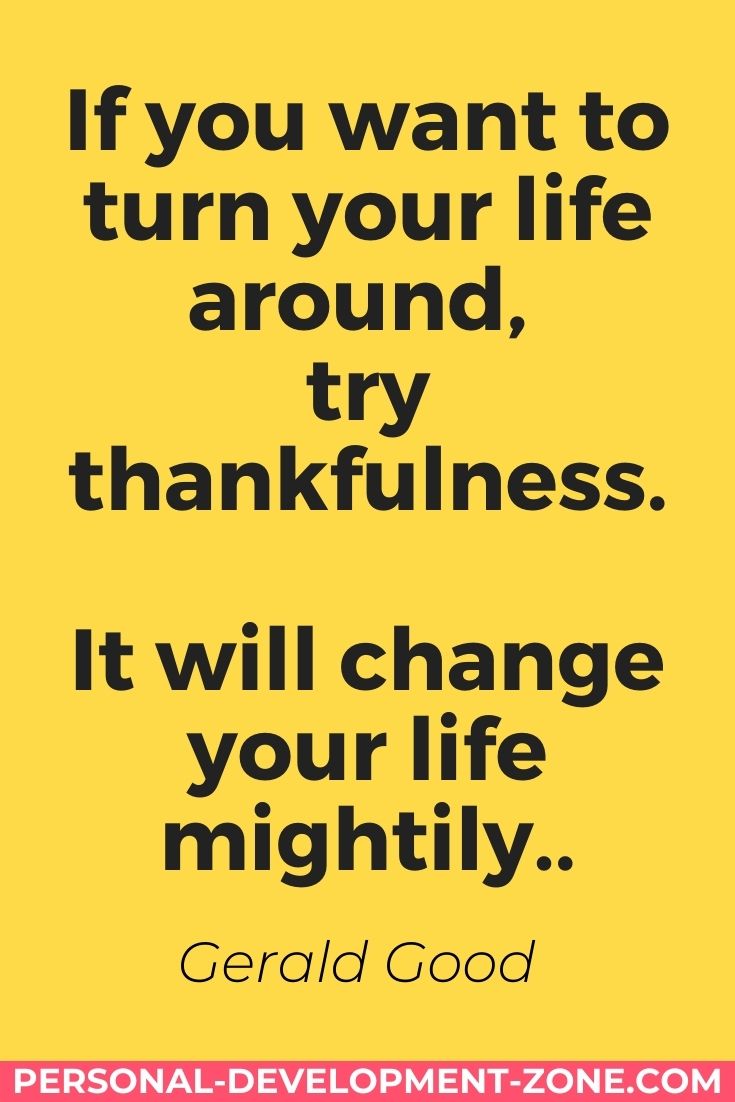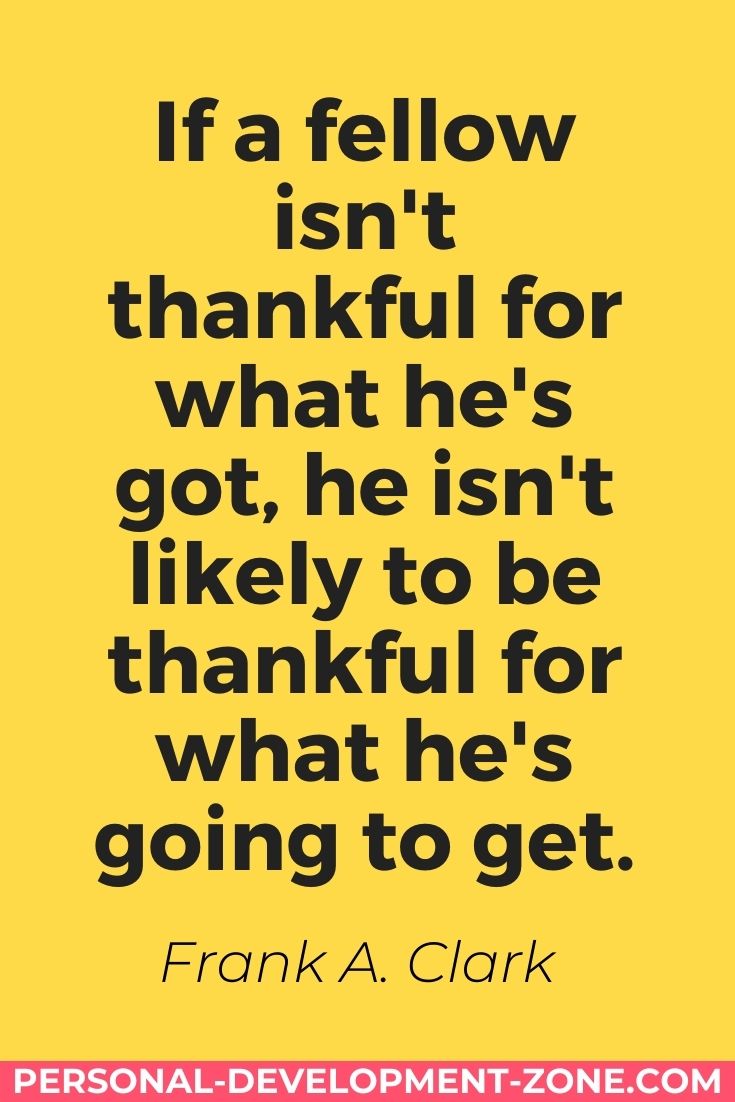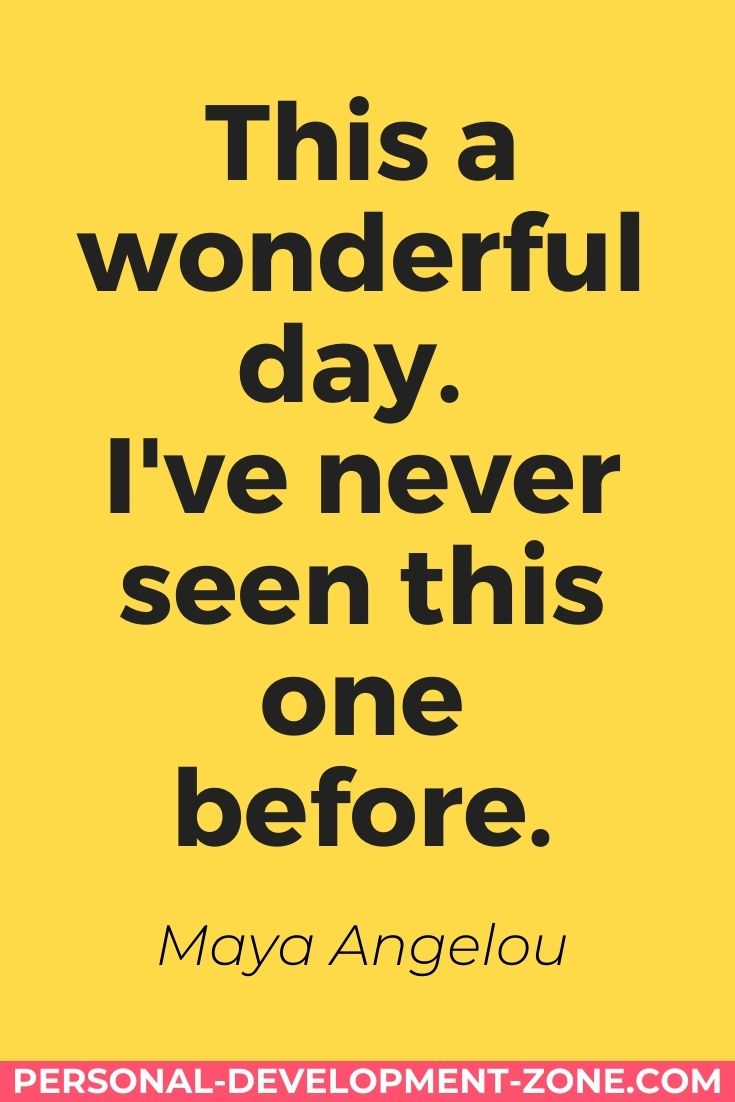 If you're interested in more quotes on gratitude and being more grateful, you have to check out the article of SUCCESS called: 15 Thoughtful Quotes About Gratitude.
It's pure gold! 🙂
What is the difference between gratitude and grateful?
Gratitude is more a quality of being thankful for things or people in your life.
And grateful is a feeling, an emotion that you have when you're expressing gratitude.
Down the line, the thing you need to focus on here is to be interested in gratitude by being more grateful!
How can you do this?
By answering this question: What are you grateful for today?
Strong question, right? 🙂
Get yourself a list of gratitude examples and start right now!
How can I show gratitude everyday? 
You can show gratitude every day by doing this…
Expressing with words and actions to others that you feel grateful…
Writing a gratitude journal…
Enjoying every moment of your life without worrying about the future…
Becoming more self-aware of what truly makes you happy…
Taking care of yourself and showing to yourself that you're worth it…
Many more! 🙂
You can already start by showing more gratitude with these ideas! 🙂
How do you express deep gratitude?  
Expressing deep gratitude is something that could be challenging sometimes because you might feel embarrassed about doing so.
Why is that? Because we are not used to sharing and showing the love that easily! 🙂
But it's something that you can change starting today! 🙂
How to do this? By saying for example:
Thank you so much!
You've been so helpful!
I don't know what I would have done without you…
I really want to help you back in return, tell me what I can do for you!
I'm so happy to have you in my life!
You were so right!
I have no doubt that you're the reason why it worked that well.
I will forever be grateful for this, thank you!
Many more! 🙂
If you start with these ones, you will already be on your way to show great and deep gratitude… And people will love you so much! 🙂
Want from a place of abundance!
I love how some life coaches and leaders are sharing this…
A great gratitude exercise is to want things from a place of abundance and not lack.
For example, ask yourself: What do I want that I already have?
For example, you could say:
I want a beautiful apartment.
I want to be go for walks.
I want to have food in my fridge.
I want a relationship with my spouse.
I want to have great friends.
I want to have books to read.
I want to have podcasts to listen to.
Many more! 🙂
The feeling of wanting something that you already have is simply amazing!
They are great gratitude list example.
Try it and let me know what you think! 🙂
Daily gratitude journal prompts
You can use the questions shared upstairs as gratitude journal prompts to start every day of your life.
They will help you grow this gratitude that can help you manage stress and anxiety by focusing on what you have and not on what you do not have.
Take one day at a time, start with one daily prompt journal, it's already a great kickoff!
When it's hard to keep on the habit of writing, remind yourself of the great benefits of gratitude journal! 🙂
How being grateful is related to your self-confidence… 
When you realize what you can be grateful for, you create emotions such as for example…
Enthusiasm
Content
Fulfilled
Relaxed
Serene
Excited
Many others!
And you feel like you have control over your life! 🙂
This is a great boost to your self-confidence. You are being more self-aware and you are taking care of yourself and of your life.
It all starts with daily gratitudes.
When it comes to building your self-confidence, I'm the champion in that field and I can help you! 🙂
Add your email and I'll send over 5 awesome tips to help you get started!
To sum up! 
As you've seen, there are numerous things in life to be grateful for, especially when you know the questions to ask yourself.
Don't forget that gratitude is a muscle that requires to be practiced regularly.
Once you have gratitude journal prompts to help you reflect on the great things of life, then your path to being more content and happier will be much easier! 🙂
Get started right now with these gratitude questions!
I'm excited for you! 🙂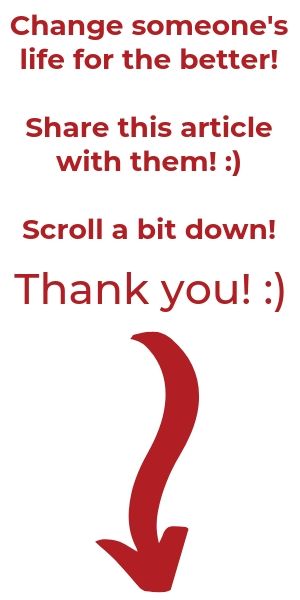 You may also be interested in…