Do you want to hear more of my accent?! Discover all episodes here!! 🙂
Discover what is the motivational triad and how it actually affects your self-confidence!
Are you ready for this?
Let's do that!
What is the motivational triad?
I remember hearing people talking about it on the radio a few years ago!
Then, I found a clear explanation on Tiffany Goyer's website and this chart will summarize it perfectly:
As you can see, as human beings, our brains are wired to:
seek pleasure
avoid pain
save energy (exert the least amount of effort)
No matter what we are trying to do, this will be our first reflex.
Since our brains are wired like this, we are all the same!
So, when deep down you want to move your body by going to the gym but don't feel like going, nothing has gone wrong with you!
It's just your brain which is exactly the same as mine and as anybody else! 🙂
Yes, this is great news!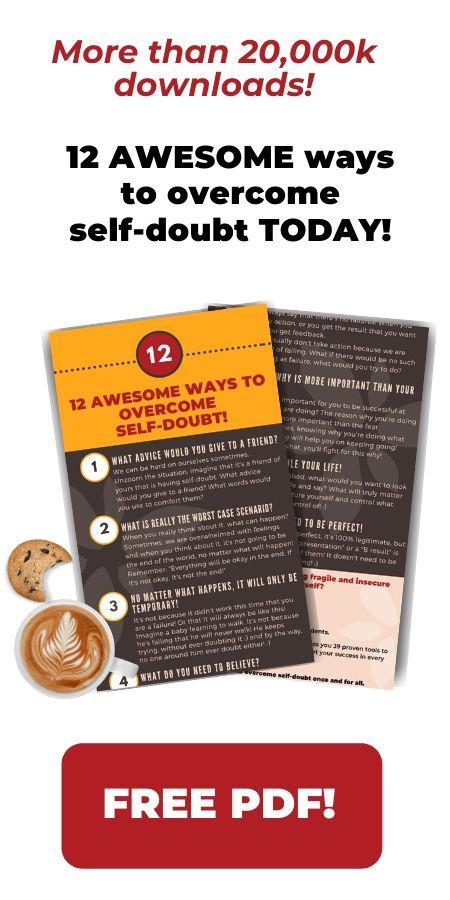 Understanding the motivational triad… 
The only thing that is required of you right now is simply to understand that when you don't feel like doing something, it actually doesn't say anything about YOUR abilities or your capacities.
It's just your brain.
And just make it legitimate that this is the first thing you're feeling when you're going to do anything that will go against that 3 things (seek pleasure, avoid pain, save energy).
Just know that it's your brain that wants to keep you safe and that wants to prevent you from any kind of suffering.
Keep in mind the idea that "you don't know what you don't know"!
By being aware that this is the reason why you think this way will already be amazing!
Just become more conscious that this is what's going on.
Then what?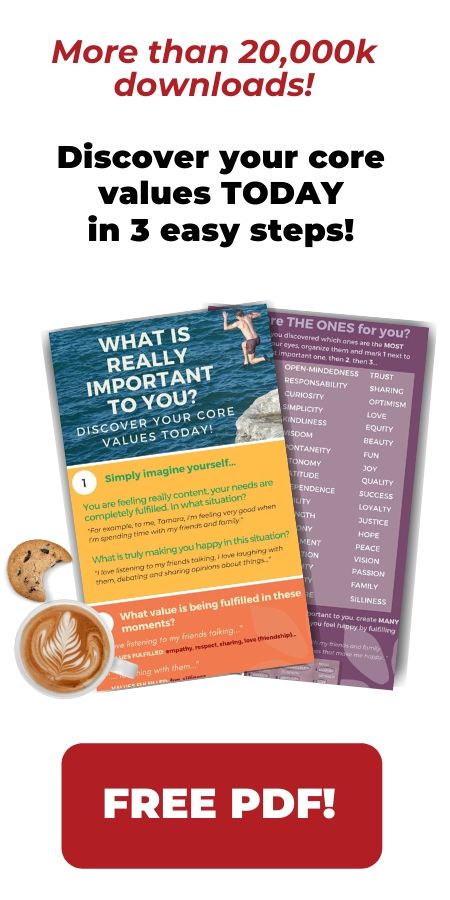 Over 10,000 people have decided to stop feeling fragile and insecure about themselves.
What are you waiting for?
Get all of my EXPERT TIPS to build REAL confidence.
How to Feel Better = Self-Confidence Course
Want to build REAL confidence and live an extraordinary life?
Double your confidence and self-esteem with my BEST-SELLING course called This is Confidence.
I'm sharing with you ALL THE SHORTCUTS that helped me and life coaching clients become super confident.
Ask yourself: 
If you're not confident yet, you're missing out!
Enroll in This is Confidence immediately to change your life for good.
Accept the motivational triad and take action anyway!
As I always say, we feel more confident when we feel more in control of our lives.
So, now that you know that it isn't really your fault that you aren't taking action but it's your brain trying to keep you safe, just pay attention when your brain may come up with unintentional thoughts such as:
I don't feel like it…
I'm too tired…
I'm not sure I'm capable of doing it…
Not sure it's worth the effort…
I rather stay in the cave…
That's fine!
It's simply your super nice brain trying to keep you safe!
Acknowledge what is going on and don't let it stop you from taking action.
And as I said, doing this will help you build confidence because you'll know that you can trust yourself and your abilities.
Nothing has gone wrong with you!
You CAN achieve anything that you want even if the first thoughts that your brain will offer you will be:
I don't feel like it…
I'm too tired…
I'm not sure I'm capable of doing it…
Not sure it's worth the effort…
I rather stay in the cave…

To sum up! 
Don't let them stop you!
Take action, do what you're trying to do anyway, even if you "don't feel like it".
Most chances are that you will never feel like it!
And it's totally fine! Again, nothing has gone wrong with you!
But if you want a certain result (feeling healthier, etc.), then you have to acknowledge those thoughts and take action despite those first-reflex-saving-thoughts!
You can do this, I believe in you and in your brain! Don't let it stop you!
Also… You can take action AND relax! Not at the same time but… Is there a reality in which both can co-live in?!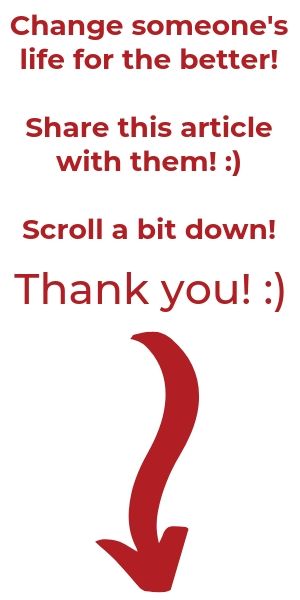 You may also be interested in…