We all want to live well and look great doing it! The key to getting what you want and living the life you deserve rests in self-confidence. Let's explore these six awesome examples of self-confidence from the past and present to help you awaken your inner cheerleader.

ENGLISH DISCLOSURE: I'm from Switzerland (yes, chocolate!) so English isn't my first language. Please forgive me for my mistakes 🙂
THIS POST MAY CONTAIN AFFILIATE LINKS. PLEASE READ MY DISCLOSURE FOR MORE INFO.
---
✓ Should I read this? If you're tired of feeling down about yourself, now is the time to put those negative feelings to rest. The way you feel about yourself makes a huge impact on your behavior. By observing the inspiring actions of others, you'll learn how to rise above self-doubt and silence your inner critic like the experts.
✓ How is it going to help me? Storytelling is one of the foundations of learning. It's how we retain information and access it for everyday use. The information presented in this self-confidence essay is designed to give you the tools you need to succeed. You'll learn how to build self-confidence at work, the power of self-belief and how to maintain yourself in interpersonal relationships. It's our goal to help you become a more confident person and increase your self-esteem.
---
Wonder how others are SO CONFIDENT?
Self-confidence is a skill to develop.
Nobody was born with it!
Discover and get inspired by these 6 self-confidence examples so you can, you too, become the most self-confident person that you know!!
What Is Self-Confidence? 
You know that feeling you get when you're sporting those brand new sneakers you've been lusting over for months?
That magnetic, energizing rush of self-awareness that pulses through your body with each walk?
Well, that's only a fraction of what self-confidence really is.
Self-confidence is officially described as, "a feeling of trust in one's abilities, qualities, and judgment."
Some self-confidence synonyms are morale, self-assurance, and composure.
How much time does it take to become more self-confident?
Although looking good is an important part of self-confidence, it clearly only scratches the surface as to what it truly entails.
The great psychologist and positive vibe-enthusiast Abraham Maslow believed a person had to go through various experiences before reaching their "actualized" or, most confident self.
This famous pattern is often referred to as Maslow's Hierarchy of Needs. He most famously quoted, "What a man can be, he must be. This need we call self-actualization."
Unfortunately, getting to the point of being completely confident in yourself takes time. Especially when we live in a world so rife with toxicity.
In order to combat those negative influences, constantly feeding your mind with real-life examples of self-confidence is necessary.
Six examples of self-confidence 
We'll discuss six sensational examples of self-confidence from historical and modern times to help you get pumped for your own journey.
Take these self-confidence tips to heart and you'll be well on your way to feeling awesome about yourself! 🙂
All six self-confidence tips are divided amongst four powerful categories.
Enjoy these riveting real-world examples of self-worth and look for ways you can apply them to your daily life.
The Power of Self-Belief  
1. Imagine being sold into forced labor; working tirelessly for minimal food and poor treatment. Everyone around you is either too scared to escape or worse, complacent.
This is the heartbreaking beginning of the life of Harriet Tubman.
Born into slavery in the mid-1800s, Tubman's future was written in cotton.
However, instead of accepting the fact that she would live and die as a slave, she believed in herself. She knew she had the confidence to escape her unfortunate life and create something better.
Because of Tubman's self-confidence, she not only freed herself; she granted over 750 enslaved African-Americans the sweet justice of freedom.
She knew what she was capable of and she used that inner strength to help herself and liberate others.
2. Did you know that Michael Jordan was told he didn't have the skillset for high school basketball?
That's right! Mr. Jumpman himself didn't make the team during his formative years. This stark example of self-confidence in sports shows us the power of inner-faith.
Michael Jordan didn't allow this minor setback to define his life.
Instead, he kept persevering and perfecting his craft. He knew he had something special and he wasn't going to let that hinder him from being great.
Thanks to his self-belief he's one of, if not the most,  famous basketball players in history.
What self-confidence tips can you glean from these examples? 
You are not a product of your environment!
You can achieve your goals if you believe in yourself!
Perseverance is key to building your confidence!
Stellar Examples of Confidence
3. Did you know that Dr. Seuss was rejected by nearly 27 publishers early in his career?
That's right. One of the most noteworthy authors of children's literature was at his breaking point. Still, what makes his persevere and still work to get his book published? Confidence.
He believed in his creativity and what he had to share with the world. Because of his confidence, he illustrated the childhood for millions of kids all over the world.
4. Henry Ford, the mastermind behind the Ford brand, was left destitute after his many business ventures failed.
Destined to be an entrepreneur, he continued on his journey and kept working towards developing his plan.
Despite his initial rejections, he kept fine-tuning his approach and developed one of the most successful companies in American history.
What's the takeaway from these examples?
Confidence is not an overnight characteristic. In fact, it takes years of trying and failing to actually understand your worth.
How can you apply these examples to your self- confidence journey?
Continue building on your self-confidence.
Engage in confidence-building tests to strengthen your awareness
Never take no for an answer
By applying these examples into your daily life, you'll see how far you can grow! 🙂
The Underlying Importance of Self-Confidence
5. Steve Jobs was considered many things; a narcissist, a genius, and even a deadbeat father.
What many fail to speak about is his underlying confidence.
Jobs was fired from his own company. Instead of drowning in his sorrows, what did he do? He went on to found one of the most successful production studios since Disney; Pixar.
It takes an insurmountable amount of confidence to be able to pick yourself up and create something equally as successful and noteworthy than the company you were fired from.
6. Van Gogh may not have been the most confident or mentally stable person while he was alive. However, he had a fire of self-confidence that moved his to keep painting despite constant rejection.
During his painting career, he only sold one painting. Can you believe it? One of the patriarchs of the Impressionist movement lived the true life of a starving and forgotten artist.
What could have pushed Vincent to continue painting despite the harsh criticism, mental woes and lack of celebrity? Confidence.
He knew that if he kept trying, kept perfecting his craft and didn't stop, he would become something one day.
Although he's posthumously revered, his noteworthy example is inspiring.
The Take-Aways 
There are several examples of individuals throughout history who knew their self-worth and wasn't afraid to show it.
By analyzing these examples, we're able to take little tidbits from their testimony and apply it to our life.
One of the best ways to develop your inner self-confidence is to explore your wants and needs. It's helpful to make a list that outlines the answers to specific questions such as:
What do I stand for?
What do I like/dislike?
What are my goals?
What will I accept?
What won't I expect?
How do I want my life to be?
Once you make it clear what you want, you'll make decisions that align with that. Since you know what you stand for, you won't let the opinions of others, either positive or negative, impact your choices.
Next is the fun part. Outline your strengths. Many in the psych world refer to this as stating affirmations.
Self-affirmations are powerful because they reshape how you think about yourself.
Try repeating five things daily that you like or appreciate about yourself. An example of self-affirmations can look like this:
I love my patience
I am extremely creative
I accept individuals of all varieties
I am growing at my own pace
The key here is to focus on the deeper things that encompass your personality. Sure, physical traits are welcome.
However, don't let those be the focal point. Instead, think about what makes you special and repeat those items daily.
There are countless examples of individuals who have displayed self-confidence. In order to truly benefit from what you read is to apply those principles to your daily life.
Whether it's showing persistency like Van Gogh or understanding your worth like Steve Jobs, you have the power to emulate what you find to be attractive.
To sum up! 
As you can see in these examples, you can do it too! 🙂
All of these people weren't born with self-confidence.
They all took actions, failed, tried again many times and finally succeed!
Challenge yourself today to think deeper about what you have to offer.
Take some time out to really get to know yourself. Most importantly, be kind to yourself on this journey to actualization.
Remember, Rome wasn't built in a day! 🙂
To your empowered and self-confident SELF! 🙂
You may also be interested in…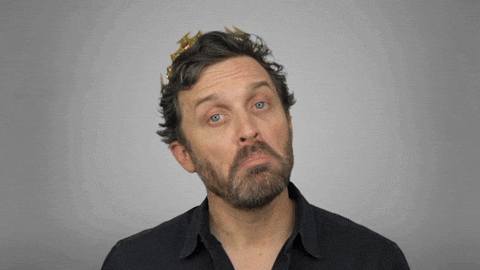 What do you think about these examples?
Can you think about another one that could fit in this list? Let me know in the comments section 🙂