We all want to live well and look great doing it! The key to getting what you want and living the life you deserve rests in self-confidence. Let's explore these six awesome examples of self-confidence from the past and present to help you awaken your inner cheerleader.

ENGLISH DISCLOSURE: I'm from Switzerland (yes, chocolate!) so English isn't my first language. Please forgive me for my mistakes 🙂
THIS POST MAY CONTAIN AFFILIATE LINKS. PLEASE READ MY DISCLOSURE FOR MORE INFO.
---
✓ Should I read this? If you're tired of feeling down about yourself, now is the time to put those negative feelings to rest. The way you feel about yourself makes a huge impact on your behavior. By observing the inspiring actions of others, you'll learn how to rise above self-doubt and silence your inner critic like the experts.
✓ How is it going to help me? Storytelling is one of the foundations of learning. It's how we retain information and access it for everyday use. The information presented in this self-confidence essay is designed to give you the tools you need to succeed. You'll learn how to build self-confidence at work, the power of self-belief and how to maintain yourself in interpersonal relationships. It's our goal to help you become a more confident person and increase your self-esteem.
---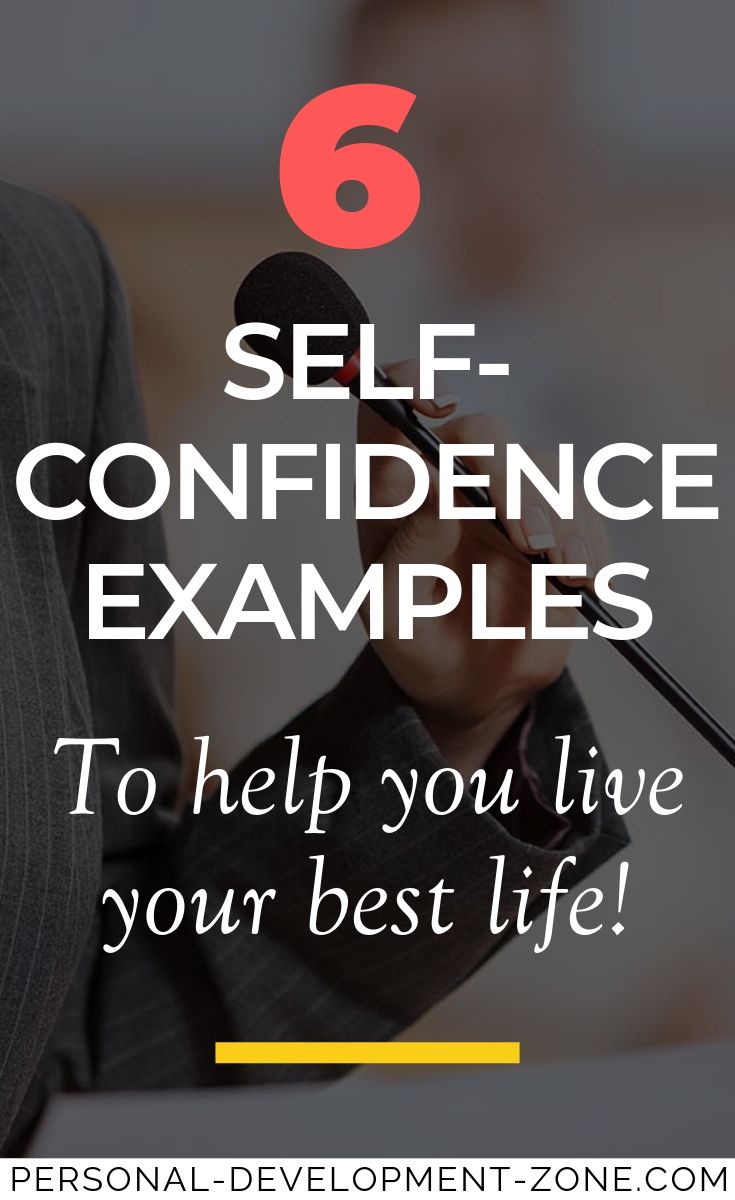 Wonder how others are SO CONFIDENT?
Self-confidence is a skill to develop.
Nobody was born with it!
Discover and get inspired by these 6 self-confidence examples so you can, you too, become the most self-confident person that you know!
Plus, get at the of this article, 20 kick-ass tactics to become your boldest self!!! 🙂
What Is Self-Confidence? 
You know that feeling you get when you're sporting those brand new sneakers you've been lusting over for months?
That magnetic, energizing rush of self-awareness that pulses through your body with each walk?
Well, that's only a fraction of what self-confidence really is.
Self-confidence is officially described as, "a feeling of trust in one's abilities, qualities, and judgment."
Some self-confidence synonyms are morale, self-assurance, and composure.
How much time does it take to become more self-confident?
Although looking good is an important part of self-confidence, it clearly only scratches the surface as to what it truly entails.
The great psychologist and positive vibe-enthusiast Abraham Maslow believed a person had to go through various experiences before reaching their "actualized" or, most confident self.
This famous pattern is often referred to as Maslow's Hierarchy of Needs. He most famously quoted, "What a man can be, he must be. This need we call self-actualization."
Unfortunately, getting to the point of being completely confident in yourself takes time. Especially when we live in a world so rife with toxicity.
In order to combat those negative influences, constantly feeding your mind with real-life examples of self-confidence is necessary.
Six examples of self-confidence 
We'll discuss six sensational examples of self-confidence from historical and modern times to help you get pumped for your own journey.
Take these self-confidence tips to heart and you'll be well on your way to feeling awesome about yourself! 🙂
All six self-confidence tips are divided amongst four powerful categories.
Enjoy these riveting real-world examples of self-worth and look for ways you can apply them to your daily life.
The Power of Self-Belief  
1. The example of Harriet Tubman
Imagine being sold into forced labor; working tirelessly for minimal food and poor treatment. Everyone around you is either too scared to escape or worse, complacent.
This is the heartbreaking beginning of the life of Harriet Tubman.
Born into slavery in the mid-1800s, Tubman's future was written in cotton.
However, instead of accepting the fact that she would live and die as a slave, she believed in herself. She knew she had the confidence to escape her unfortunate life and create something better.
Because of Tubman's self-confidence, she not only freed herself; she granted over 750 enslaved African-Americans the sweet justice of freedom.
She knew what she was capable of and she used that inner strength to help herself and liberate others.
2. The example of Michael Jordan
Did you know that Michael Jordan was told he didn't have the skillset for high school basketball?
That's right! Mr. Jumpman himself didn't make the team during his formative years. This stark example of self-confidence in sports shows us the power of inner-faith.
Michael Jordan didn't allow this minor setback to define his life.
Instead, he kept persevering and perfecting his craft. He knew he had something special and he wasn't going to let that hinder him from being great.
Thanks to his self-belief he's one of, if not the most,  famous basketball players in history.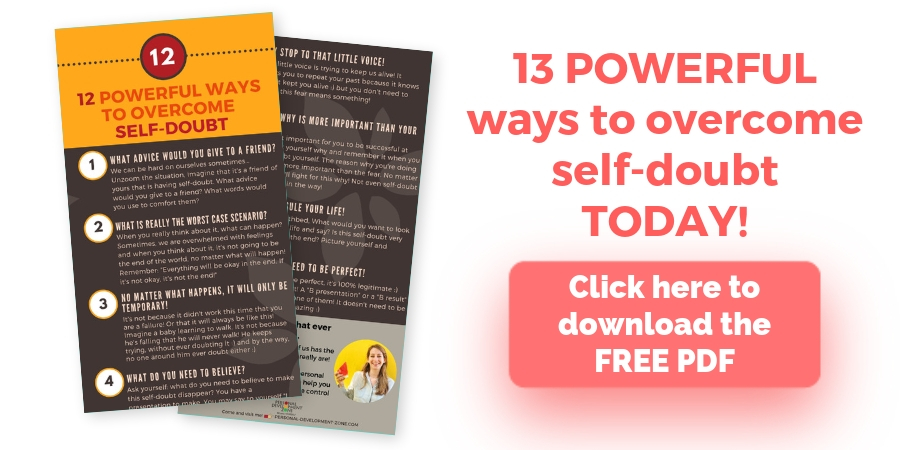 What self-confidence tips can you glean from these examples? 
You are not a product of your environment!
You can achieve your goals if you believe in yourself!
Perseverance is key to building your confidence!
Stellar Examples of Confidence
3. The example of Dr. Seuss
Did you know that Dr. Seuss was rejected by nearly 27 publishers early in his career?
That's right. One of the most noteworthy authors of children's literature was at his breaking point. Still, what makes his persevere and still work to get his book published? Confidence.
He believed in his creativity and what he had to share with the world. Because of his confidence, he illustrated the childhood for millions of kids all over the world.
4. The example of Henry Ford
Henry Ford, the mastermind behind the Ford brand, was left destitute after his many business ventures failed.
Destined to be an entrepreneur, he continued on his journey and kept working towards developing his plan.
Despite his initial rejections, he kept fine-tuning his approach and developed one of the most successful companies in American history.
What's the takeaway from these examples?
Confidence is not an overnight characteristic. In fact, it takes years of trying and failing to actually understand your worth.
How can you apply these examples to your self-confidence journey?
Continue building on your self-confidence.
Engage in confidence-building tests to strengthen your awareness
Never take no for an answer
By applying these examples into your daily life, you'll see how far you can grow! 🙂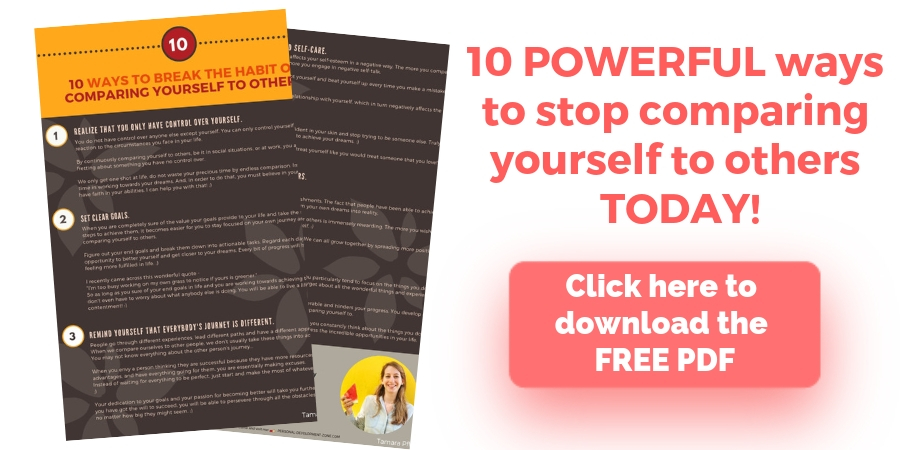 The Underlying Importance of Self-Confidence
5. The example of Steve Jobs 
Steve Jobs was considered many things; a narcissist, a genius, and even a deadbeat father.
What many fail to speak about is his underlying confidence.
Jobs was fired from his own company. Instead of drowning in his sorrows, what did he do? He went on to found one of the most successful production studios since Disney; Pixar.
It takes an insurmountable amount of confidence to be able to pick yourself up and create something equally as successful and noteworthy as the company you were fired from.
6. The example of Van Gogh
Van Gogh may not have been the most confident or mentally stable person while he was alive. However, he had a fire of self-confidence that moved him to keep painting despite constant rejection.
During his painting career, he only sold one painting. Can you believe it? One of the patriarchs of the Impressionist movement lived the true life of a starving and forgotten artist.
What could have pushed Vincent to continue painting despite the harsh criticism, mental woes and lack of celebrity? Confidence.
He knew that if he kept trying, kept perfecting his craft and didn't stop, he would become something one day.
Although he's posthumously revered, his noteworthy example is inspiring.
The Take-Aways! 
There are several examples of individuals throughout history who knew their self-worth and wasn't afraid to show it.
By analyzing these examples, we're able to take little tidbits from their testimony and apply it to our life.
One of the best ways to develop your inner self-confidence is to explore your wants and needs. It's helpful to make a list that outlines the answers to specific questions such as:
What do I stand for?
What do I like/dislike?
What are my goals?
What will I accept?
What won't I expect?
How do I want my life to be?
Once you make it clear what you want, you'll make decisions that align with that. Since you know what you stand for, you won't let the opinions of others, either positive or negative, impact your choices.
Next is the fun part. Outline your strengths. Many in the psych world refer to this as stating affirmations.
Self-affirmations are powerful because they reshape how you think about yourself.
Try repeating five things daily that you like or appreciate about yourself. An example of self-affirmations can look like this:
I love my patience
I am extremely creative
I accept individuals of all varieties
I am growing at my own pace
The key here is to focus on the deeper things that encompass your personality. Sure, physical traits are welcome.
However, don't let those be the focal point. Instead, think about what makes you special and repeat those items daily.
There are countless examples of individuals who have displayed self-confidence. In order to truly benefit from what you read is to apply those principles to your daily life.
Whether it's showing persistency like Van Gogh or understanding your worth like Steve Jobs, you have the power to emulate what you find to be attractive.
20 kick-ass tactics to be bold and strong!
What does it mean to be bold?
It means that you are ready to take on the world despite your fear!
The following list of tactics has been written to greatly help cut through the noise.
You can use this list as a linear path or beat the rush and treat it like a buffet.
Let the bold begin!
One good reason to learn to negotiate. (among many)
Why you need to fix your posture
Late nights have to go. Here's why.
Fiction is functional too
3 ways to learn to fight or defend yourself
How to build a positive "Self-image"
Learn the power of "No"
Why being "bold" is knowing your purpose
You are not your weight.
All things require balance
How mixing alcohol with work isn't helpful
A step-by-step way to prioritize your "to do" lists and be decisive
Getting off social media unless it's for work.
How to turn anxiety into an asset
Stillness is the key
How to avoid self-sabotage and set up your reward system
Why getting out of the house is so important
How and why to stop blaming others (for any reason)
Good habits create results.
Self-love builds confidence.
1. One good reason to learn to negotiate
Negotiation is a skill that many don't possess especially if you're a young woman.
It may be a skill that could make the difference between you getting the promotion you deserve or fading into the back of the yearly office photo.
According to many psychologists today, women are typically more agreeable and tend to never oversell their abilities the way men do. So instead of wondering why you didn't get the promotion, ask for it! But be sure to have a backup plan. Ensure that you know your worth on the market and that you have job prospects well prepared. This will give you a sense of confidence before the meeting you would normally dread. Hold your head up and be bold! Check out https://www.jordanharbinger.com /alex-kouts-the-secrets-you- dont-know-about-negotiation-part-one/
2. Why you need to fix your posture
Fixing your posture is going to help you go forth and be bold to take on the world. You know you have it in you but maybe your posture doesn't reflect that. When you work in an office, it's likely that you sit in front of a computer with your back in an internally rotated position. This means your shoulders are in front of you and your back is rounded. Believe it or not, this releases a neurochemical called "Octopamine", and it actually makes you depressed and unconfident.
This rounded posture is also looked at in the same way by your colleagues and superiors. Therefore you maybe not treated how you deserve. To be bold, work on standing up with your shoulders back and release "Serotonin" instead.
Octopamine and posture: https://www.ncbi.nlm.nih.gov/pubmed /17731572 https://www.ncbi.nlm.nih.gov/ pubmed/2415012
How to fix your poor posture: https://www.youtube.com/watch ?v=9icawlWAx6k
3. Late nights have to go, here's why.
No more late nights. Or at least save them for the occasional weekend or special occasion. If you go to bed and wake up at the same time, not only will you sleep better, you will perform better. Your body has what's called a "Circadian Rhythm". This is a natural sleep pattern that generally works with the rising and falling of the sun (earth rotation). You will be more productive and have the energy you need to get through client calls, meetings or gym sessions. It's not as important to get a lot of sleep as it is to have higher quality sleep. Also, consider the quality of your mattress. This is the game-changer that will be insurance to prevent weeknight cocktail hours. All you will want to do is get back to your bed.
https://www.ncbi.nlm.nih.gov/pmc /articles/PMC5142605/
4. Fiction is functional too
While you're in bed, read some fiction. You might be binging the newest self-improvement book, which is great so keep doing that. Consider for a moment that fiction might give you more than you thought. So for a few spare moments, read a good fiction book. Classics are a safe bet but there are other books. The quality is subjective since it's a work of art but understand that fiction books force you to think about "Meaning" in ways that aren't as literal. As a bonus, you get to ethically escape your busy brain after you cram your head with "Ikigai" by Hector Garcia or "Everything is figureoutable" by Marie Forleo. And still get many benefits, like increasing your attention span, memory, and vocabulary. It's a productive way to unplug!
5. Learn to fight or defend yourself
Many women go through their lives feeling insecure in ways that most men typically do not. Women deserve an equalizer when good people aren't around. A skilled martial artist against an unskilled opponent is like taking candy from a baby. You could take a self-defense class or sign up for a martial art that appeals to you. Opting for a martial art is the best strategy but a self-defense class is better than nothing. This type of physicality might not be your thing However, you're supposed to be bold, remember?. Popular martial arts are Muay Thai, Judo, and Brazilian jiu-jitsu. All of them embolden you to at least be the office badass which commands respect. Hopefully, you never have to use it because this is meant to be a confidence booster. Having well-practiced skills dispell worries about physical altercation or attacks, making you more confident and bold!
Muay Thai:      https://www.youtube.com/watch?v=xrG85H1Xh-g
Judo:               https://www.fighttips.com/woman-kos-a-guy-using-a-judo-throw/
Brazillian JiuJitsu:
https://www.bjjee.com/featured/uk-woman-puts-sexual-attacker- to-sleep-with-triangle-choke-learned-at-self-defense-class/
https://www.youtube.com/watch?v=O5viUkq2sLI
6. Positive self-image starts here…
Start a journal and lower your expectations. In this day and age, we have compounding issues and tasks that seem to never end therefore cause anxiety, A LOT of anxiety. When we get overwhelmed, we can crash and risk getting depressed too. Not too long after that, you can get stuck between the two. A useful tool that you should start now, would be to write in a journal every evening before bed taking no longer than 30 minutes. This isn't new knowledge but its importance is becoming more prevalent every day in our hustle and bustle. Write what you're grateful for, what you're looking forward to, your task list, and ask yourself how to solve problems.
7.   Learn the power of "No"
You may think this banal but you would be wrong. It's not about being the opposite of a yes person, it's about focus. Many of us in our day to day life is bombarded by a battery of attention-seeking vampires in the form of entertainment or useless people and interactions.
Netflix be damned, you're at a pivotal point in your life and your choices echo the remainder of your time. When was the last time you checked your screen time? Let's assume you're in your mid-thirties, and your daily average screen time (let alone meaningless relationship time) is 3 hours on a workday. You have 5 workdays a week (at least). That equals 15 hours a week. Multiply that by 52 (weeks) and you get 780 hours per year. Divide that by 24 and you get 32.5 days per year. Multiply that by your remaining productive years (now to age 65) which is approximately 25-30 years.
Get it?
Say no! Or you can lose 2.67 years (or more) of your life to a screen that doesn't care about what's important to you. Say "No" and focus.
8. Why being bold is knowing your purpose.
Finding your life's task. This may present an uncomfortable question that's akin to "what is the meaning of life?". The thought alone can be overwhelming and then attach that to your purpose and your meaning and it can look dark. However, there are many smart people who came before us and made some solid guidelines for figuring this out.
Firstly, it would be wise to think of your future and where you want to end up, 5, 10, 20 years from now and how your habits will affect those visions of your future. Secondly, you might want to think about what you actually want to do. One way to find this out is to return to the origin. What made time pass in an instant when you were younger? How can you integrate this into your life?
For some it's, "tennis" for others it's "drawing". The goal isn't avoiding work, but pursuing what is meaningful.
If you find yourself pursuing whats fast and now, don't be surprised if you end up right where you are over and over again.
Read this book by Robert Green to help you understand your purpose: https://www.amazon.com/s?k=mastery+robert+greene&crid= EGTFCUNNVFR6&sprefix =mastery+ by+rob%2Caps%2C-1&ref=nb_sb_noss_2
9. You are not your weight.  
Stop measuring yourself by your weight. If you think your weight determines your level of fitness, it doesn't. It doesn't even say how fat or not fat you are, It's simply your weight. This is also a sure-fire way to stop any progress, no matter your goal.
If you have excess fat and want it gone, the metric isn't your weight. Skinfold calipers can help with that but you can't assume that fat is altogether bad. It isn't. It's not necessary to talk about beauty standards, it's necessary to talk and listen about health, both physical and mental.
You must love yourself enough to remain disciplined but if you truly love yourself, you allow for rewards too. Excess fat or lack of strength (not muscle mass) are your health metrics because, with too much fat, you risk a whole host of issues ranging from Sciatic pain, joint inflammation, digestion issues, and cardio-respiratory disease. That's a grim list that goes on. With low strength, you risk having lower mobility with your joints and increased risk of injury as you age. Beauty standards have little to do with anything meaningful. Lose the scale, train for something meaningful, compare yourself to your yesterday and reduce the neurosis.
10. All things require balance
Your life requires balance with work but your work must be balanced all on its own… How can this be so if I'm suppose to be working my tail off? It's a matter of having your allotted uninterrupted work time being maximally effective. You might think that it only has to do with taking that new hot yoga class, but it also means making the most of your work time. Try removing all possible distractions and write a short plan (with deadlines) of how you're going to achieve your goals for the day. (see #12)
Write a 10 commandments
Anxiety can be a useful tool. It tells you that you have something pressing in your life and no strategy and you are being negligent.
11. Why mixing alcohol with work isn't helpful
Stop legitimizing your weekday drinking, day drinking, and binge drinking. Drinking isn't going to make you look elegant and it's not wine time somewhere. If you think you work better with a glass of wine, you might be right, but that only means you habituated drinking with your work and then if you need to stop, the work gets harder.
When you drink for stress, you actually create stress and to diminish the feelings of stress, you drink again. In psychoanalytic parlance, this is called a "positive feedback loop". This ongoing circuit needs to be interrupted by a healthy habit. If you feel like having a drink, take a walk, exercise for 5 minutes or stretch.
No one is saying you should stop altogether (that's not a bad idea either) but at least keep it as infrequent as possible. If you have a good self-reward system, then occasionally tip a few back and share some laughs.
https://www.ncbi.nlm.nih.gov/ pubmed /3627296
https://www.drugrehab.com/ addiction / alcohol /casual-drinking-vs-alcoholism/
12. A step-by-step way to prioritize your "To Do" lists and be decisive!
The latter part takes some practice but the former, is as simple as prioritizing in this order;
Urgent/important, (Marketing campaign presentation is due tomorrow)
Not urgent/important, (doing your laundry)
Urgent/not important, and (hailing a taxi)
Not urgent/ not important. (painting the baseboards)
This is a method that's been made famous by Steven Covey in his book "7 Habits of highly effective people". This is a fast way to make decisions that will lead you to the next part, being decisive. This is a serious sticking point for anyone who is unconfident or a perfectionist. https://www.amazon.com/Habits-Highly- Effective-People-Powerful/dp /B0006IU4C0 / ref=sr_1_1?crid= 32OQ4JPSM9CRE&keywords =the+ seven+habits +of+highly+effective+people&qid = 1576068729&sprefix=the+seven + habits+of+highly+ %2Caps%2C249&sr=8-1
But this is 20/20 right? You're here to be bold! Perfectionists don't like to be wrong or make mistakes and if this sounds like you, get used to it. The more you get used to being wrong (and you will be) the better the decisions you will make over time and at record speeds. No more battles with your significant other about where to eat tonight!
https://www.tonyrobbins.com/stories /unleash-the-power/be-decisive/
13. Getting off social media
Get off Social media unless it's explicitly your job to be on it. Facebook is for reaching out to family or visa-versa (except your parents), Instagram is where you go shopping, seek inspiration, find recipes and much more. But the main purpose is to sell you something. Everyone on there has an angle on you except for the consumer.
As stated before, your phone is a time vampire that also seeks to separate you from your money. It can connect you and keep you informed but it doesn't want to. Unless you're selling something, get off the dopamine train for a while and you know what happens? Nothing. Life goes on and the FOMO subsides.
Instead of sending a message to your mom, call her. Instead of looking at someone's great photos of a distant beach, snap your own, or better yet, look into it and contemplate it. https://www.theverge.com/2017/12/ 11/16761016/former – facebook-exec-ripping-apart-society
14. How to turn anxiety into an asset
The easiest way to tackle anxiety is to look right at it. It isn't as big as you think while you might be hiding under the sheets. Anxiety to you might mean many things but if you change your mindset, to one of growth (learning) instead of "Fixed" you might see that anxiety is actually just a diagnostic tool, nothing more.
(read: "Mindset" by Dr. Carol Dweck, you won't regret it!)
Assume that if you are anxious, not only you are fearful of the future because you don't know what it will be (although you might think you know). So if you look at the problem head-on, create a simple strategy, and act in the direction of your solution, the anxiety will decrease from an elephant to a house cat.
Look at the problem
Create a simple strategy
Act on the strategy.
15. Stillness is key
Take time for yourself. On top of work, self-improvement books, webinars, seminars, and collaborations, you have a personal life that takes cultivation. If you're up to your ears in work, it had better be worth it. Your personal life will degrade behind the scenes and you will have worked for nothing. That's why work-life balance is so important.
The issues are cultivating free time and using them without guilt. the way to cultivate free time is to work hard, make it a priority and have zero expectations of the outcome from your free time activity. Maybe it's meditation or it's exercise and yoga or just more time with your loved ones.
Don't assume that your workout/ yoga session or family outing is going to be perfect. It's not about that. It's about cultivating well being and balance. How do you mitigate the guilt? Make your blocks of free time consistent. You need to see and feel the benefits over a span of time and make it a habit. The guilt will go away because you're likely to feel much better.
https://www.psychologytoday.com/us/ blog/your-wise-brain /201403/find-stillness
16. Avoid self-sabotage and set up your reward system
You have likely heard of the "cheat day" when people talk about dieting since it's one of the best methods. It's great because it limits the neurosis that accompanies any type of restriction from pleasures. Sugar, alcohol, cigarettes, drugs, etc. So try one day a week that you get to indulge. This is even more effective if you do practice with tasks you're having trouble completing. Say to yourself "I will buy myself a nice bottle of wine (or whatever) If I get ____ done before Saturday." Having a strong reward system in place ensures that your goal is adhered to, that you get maximum pleasure, gratitude, and pride in your positive habit building.
https://www.ncbi.nlm.nih.gov/pmc/ articles/PMC3282525/
17. Why getting out of the house is so important
Get out of your house or apartment as much as possible. In Europe, many people have small houses or apartments because they typically don't stay in them. Europeans are well known for having great social lives and report being very fulfilled. They don't spend much time at home after work, even if they have a family depending on them. If you have children and they have extracurricular activities, so should you.
It's no secret that just getting fresh air is good for you, so get as much as possible even if you live in a city.
18. How and why to stop blaming others (for any reason)
Stop playing social blame-game. It's not boomers, millennials or any hated group online. No matter the issue, everyone is responsible. If you feel like someone isn't taking responsibility, it isn't going to help you to blame them and it certainly won't convince them to join the cause. Blaming others is an insidious way for you to corrupt your own psyche because you likely feel a strong sense of injustice. You're probably right to feel that way too, but that's how it's insidious blaming others is.
It builds self-righteousness and resentment. The world needs love, sweet love so that we can see what we need to preserve. The people you are blaming are also the people you need, not whom you need to dispense with. To be bold in 2020, you need overwhelming positivity, even when it comes to justice. This is your year!
19.   Good habits create results
If you don't have them yet and you don't build them, the dreams on the other end of good habits could just stay dreams forever. For example, if you were teaching or coaching someone, you would want to be an effective example to them. You would strive to be a leader. This idea works through-out your life, from teaching your children, your friends and family, and even yourself. A good habit today pays tenfold tomorrow.
20. Self-love builds confidence
If you truly want to succeed and see your ambitions through, It's important to understand why you need to have love for yourself and what that means. Loving yourself doesn't necessarily mean you justify indulgences but rather you temper your self-discipline with your self-reward system.  Be sure to always treat yourself fairly like a judicious parent. You can spoil yourself and you can also be too hard. To be confident and bold, you need to balance both!
You can use this whole list or pick and choose the topics that resonate with you. Think of it as a buffet of knowledge, insights, and tools to help you go forward into this year. These tricks aren't to be taken as lightly as your new year's resolutions from years past, this game is for keeps. You want to be bold because it's what will mean your success in a brave new and highly competitive world. The good news is that the world is only getting bigger for women and the person to win is you, right where you are and right now. Be bold.
To sum up! 
As you can see in these examples, you can do it too! 🙂
All of these people weren't born with self-confidence.
They all took actions, failed, tried again many times and finally succeed!
Challenge yourself today to think deeper about what you have to offer.
Take some time out to really get to know yourself. Most importantly, be kind to yourself on this journey to actualization.
Go through all the tactics shared too and… Be patient! 🙂
Remember, Rome wasn't built in a day! 🙂
To your empowered and self-confident SELF! 🙂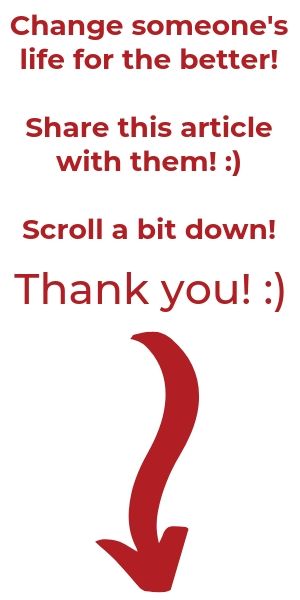 You may also be interested in…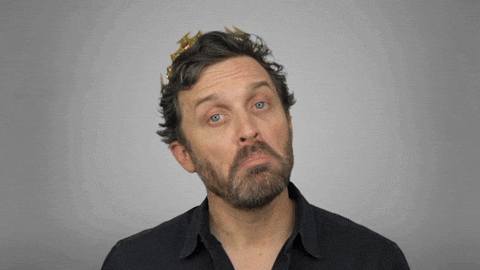 What do you think about these examples?
Can you think about another one that could fit into this list? Let me know in the comments section 🙂