Discover these 35 self-doubt quotes and once you recognize the power you have over that inner critic, you can work to conquer your fears and reach for your goals… 
You're not alone!
Like most people, I have had moments when I was filled with self-doubt…
I would doubt my talents, doubt my gifts, doubt my dreams, doubt my abilities, doubt my intelligence, doubt my choices, doubt my goals, doubt whether I'm desirable, doubt whether I'm lovable, and even doubt whether I deserved anything!!
Doubt can be paralyzing and debilitating. It can lead you to a state of anxiety and paranoia. And once you go that route you're just a few steps away from lethargy, inaction, and depression.
That's why I compiled these self-inspirational quotes.
To cheer you up before you sink into the doldrums. To boost your confidence and kick out any self-doubt. To make you laugh, or cry you out of that state of doubt. To make you embrace your self-worth and get things done.
Enjoy!! 🙂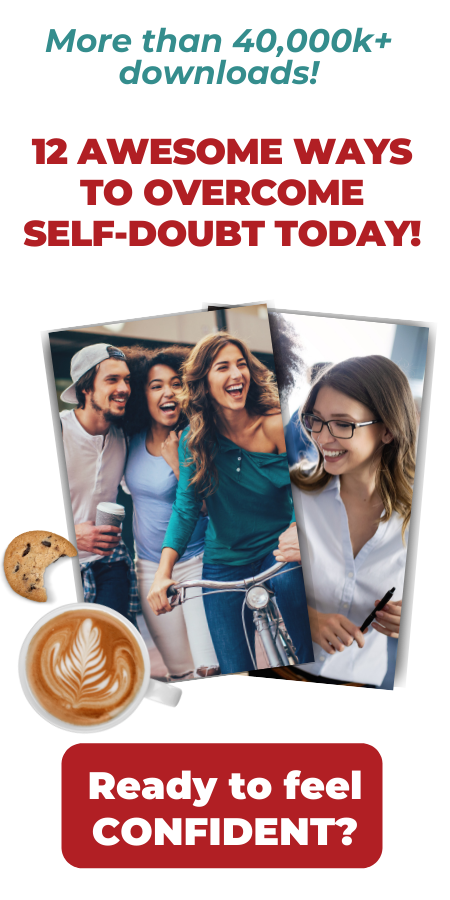 What Is Self-Doubt?
Our first set of quotes about self-confidence and happiness describe what self-doubt is and its effect on our psychology.
"If you hear a voice within you say 'You cannot paint,' then by all means paint, and that voice will be silenced." – Van Gogh
"Don't beat yourself up for beating yourself up." – Dr. Kristen Neff on embracing doubt to reclaim the power it holds over you!
"Our doubts are traitors, and make us lose the good we oft might win, by fearing to attempt."  – William Shakespeare
"Fear = False Evidence Appearing Real." – Shaun T., Fitness mogul/choreographer
"All of my success was informed by my failures." – In-Q, Poet & Speaker
"Accept what is & daydream what can be. Hardships don't disable, they enable." – Amy Purdy, Para-Snowboarder/Author/Actress/DWTS Finalist
"If you're comfortable with yourself and know yourself, you're going to shine and radiate, and other people are going to be drawn to you," – Dolly Parton in a 2016 interview with HuffPost.
"You must do the things you think you cannot do" – Eleanor Roosevelt
"When everything seems to be going against you, remember that the airplane takes off against the wind, not with it." – Henry Ford
What do you need help with?
(Choose between the 2 options)
Even the Greatest Face Self-Doubt… 
Our second set of quotes remind us that we are not alone. Even the greatest men and women face self-doubt.
"I just look at all these people, and I think, what the heck am I doing here? They've made amazing things. I just went where I was sent." – Neil Armstrong, the first man on the moon, in a conversation with Neil Gaiman.
"I have written 11 books but each time I think 'Uh-oh, they're going to find out now. I've run a game on everybody, and they're going to find me out." — Maya Angelou
"I feel every time I'm making a movie, I feel like [it's] my first movie. Every time I have the same fear that I'm gonna be fired. And I'm not joking. Every movie, the first week, I always feel that they could fire me!" — Penélope Cruz
"Have I ever doubted myself? Have I ever not? I feel self-doubt whether I'm doing something hard or easy." — Sigourney Weaver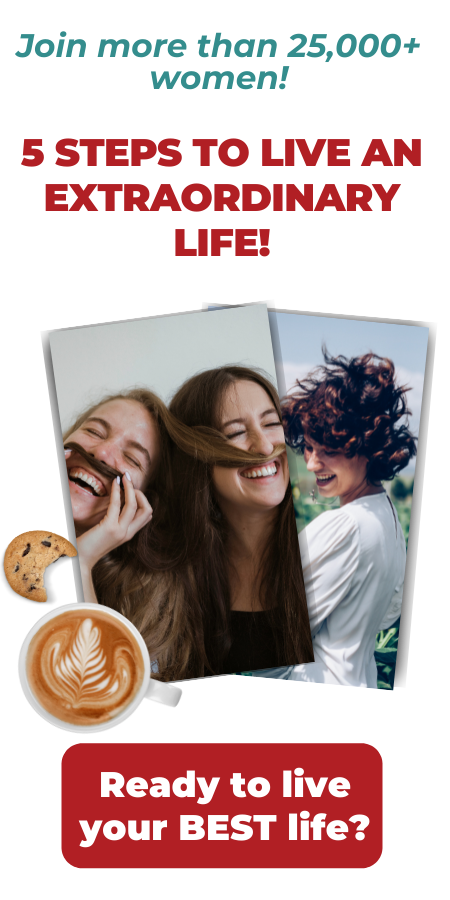 What Happens When You Face Self-Doubt?
You're not alone!!
Even the greatest among us face bouts of self-doubt. How you face it is what matters. Our next set of quotes address the effects of facing our self-doubt
"The greatest discovery of all time is that a person can change his future by merely changing his attitude" – Oprah Winfrey
"New situations may stoke old fears; future sensations of inadequacy might reawaken long-forgotten insecurities. But the more we are aware of our anxieties, the more we communicate about them, and the smarter we are about how they operate, the easier they'll be to shrug off the next time they pop up. It's a game of whack-a-mole we can win." — Amy Cuddy, Author of Presence: Bringing your Boldest Self to Your Biggest Challenges
"We're all human beings at the end of the day, whether we're a waitress or a baker or a student or whatever we are, at the end of the day you kind of hit walls and think, I kind of can't go any further. Or this is too much. My heart can't take it or the pain is too great, or am I good enough? Will I survive? And you just have to sort of somehow miraculously overcome. You just go, 'I can't, yes I can, yes you can." – Jennifer Aniston
"I look to my role models and remember that nobody, no matter how 'aw shucks' they seem in interviews, can get anything done without, well, believing in themselves." – Tavi Gevinson
"What's it called when you have a disease and it keeps recurring? I go through [acute impostor syndrome] with every role. I think winning an Oscar may, in fact, have made it worse. Now I've achieved this, what am I going to do next? What do I strive for? Then I remember that I didn't get into acting for the accolades, I got into it for the joy of telling stories." — Lupita Nyong'o
"Every time I was called on in class, I was sure that I was about to embarrass myself. Every time I took a test, I was sure that it had gone bad. And every time I didn't embarrass myself — or even excelled — I believed that I had fooled everyone yet again. One day soon, the jig would be up … This phenomenon of capable people being plagued by self-doubt has a name — the impostor syndrome. Both men and women are susceptible to impostor syndrome, but women tend to experience it more intensely and be more limited by it." — Sheryl Sandberg
"Don't let rejection create self-doubt. The founder of Starbucks was turned down by 217 of the 242 investors he initially spoke with." – Elizabeth Galbut
"Every great dream begins with a dreamer. Always remember, you have within you the strength, the patience, and the passion to reach for the stars to change the world." – Harriet Tubman
"You've done it before and you can do it now. See the positive possibilities. Redirect the substantial energy of your frustration and turn it into positive, effective, unstoppable determination." – Ralph Marston
"You build on failure. You use it as a stepping stone. Close the door on the past. You don't try to forget the mistakes, but you don't dwell on it. You don't let it have any of your energy, or any of your time, or any of your space." – Johnny Cash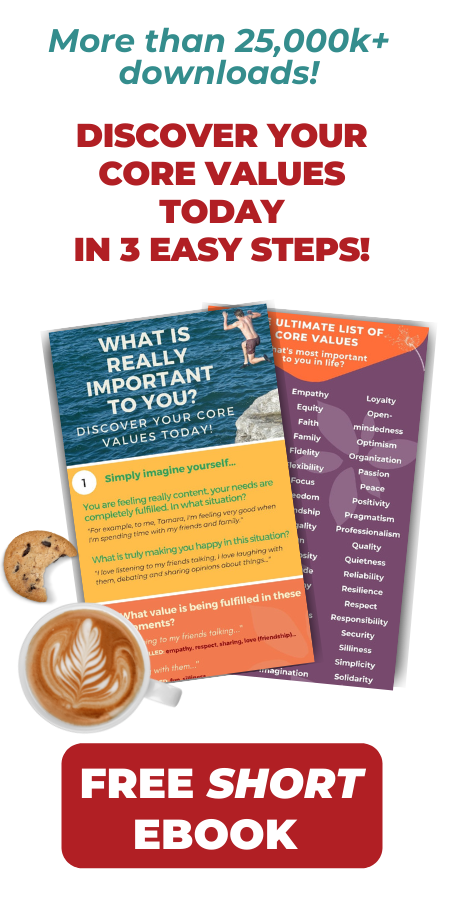 Is Doubt All That Bad?
Doubt is not necessarily a bad thing!!
We all need a little dose of doubt to keep us grounded in reality.
However, dwelling on our doubts and allowing it to lead us into paralysis is what we should avoid. Our next set of quotes examine the few benefits of having a healthy dose of self-doubt…
"The whole problem with the world is that fools and fanatics are always so certain of themselves, and wiser people so full of doubts." – Bertrand Russell
"A huge light-bulb moment for me personally has been noticing that I need both periods of self-confidence and self-doubt to produce my best work." – Alice Boyes, Ph.D., author of The Healthy Mind Toolkit
"I think self-esteem is overrated. I think a certain degree of self-loathing is good. If you're going to push yourself and continue to grow, I think you need a really healthy amount of self-doubt." –David Sederis, humorist/author
"Successful people have fear, successful people have doubts, and successful people have worries. They just don't let these feelings stop them." – T. Harv Eker
"Successful people have fear, successful people have doubts, and successful people have worries. They just don't let these feelings stop them." – T. Harv Eker
Why is getting rid of self-doubt so important?
"Women who are confident of their abilities are more likely to succeed than those who lack confidence, even though the latter may be much more competent and talented and industrious." – Joyce Brothers, psychologist
"To produce anything great—to even sit down and try—often requires feeling that we're capable of greatness, hardly the humblest state of mind." – Craig Malkin, author of Rethinking Narcissism:  The Secret to Recognizing and Coping with Narcissists
"Twenty years from now you will be more disappointed by the things that you didn't do than by the ones you did do, so throw off the bowlines, sail away from safe harbor, catch the trade winds in your sails. Explore, Dream, Discover." – Mark Twain
"The way to develop self-confidence is to do the thing you fear and get a record of successful experiences behind you." – William Jennings Bryan
"Don't let others tell you what you can't do. Don't let the limitations of others limit your vision. If you can remove your self-doubt and believe in yourself, you can achieve what you never thought possible." ― Roy T. Bennett
How do we conquer self-doubt and gain self-confidence?
Of course, there need to be something about self-confidence 😉
"Each time we face our fear, we gain strength, courage, and confidence in the doing." – Theodore Roosevelt
"The truth is nobody knows what's inside of you. Only you know what's inside of you. Only you know what you can accomplish, and what you're capable of. Whatever you feel in your heart and in your gut, you should follow that." Jennifer Lopez during her State Farm Neighborhood Sessions in 2014.
"The confidence you get from mastery is contagious. It spreads. It doesn't even really matter what you master. For a child, it can be as simple as tying a shoe.  What matters is that mastering one thing gives you the confidence to try something else." – Katty Kay and Claire Shipman, The Confidence Code
To Sum Up! 
Confidence is a skill that anyone can learn!! You start to know that this is what I truly believe! 🙂
Self-doubt is your inner critic, a persuasive voice that, given power, can stop you from seizing opportunities.
Once you recognize the power you have over that inner critic, then you can work to conquer your fears and reach for your goals!!
These quotes can help you realize you're not alone in fighting self-doubt.
The quotes equip you to face your fears and conquer self-doubt!
YES, YOU CAN! 🙂
You may also be interested in…