There's no better way to discover yourself and to help yourself but to read one (or all of them!) of these self help books that everybody's talking about… 

THIS POST MAY CONTAIN AFFILIATE LINKS. PLEASE READ MY DISCLOSURE FOR MORE INFO.
ENGLISH DISCLOSURE: I'm from Switzerland (yes, chocolate!) so English isn't my first language. Please forgive me for my mistakes 🙂 

---
✓ Should I read this? You should definitely read this if you're looking for a way to improve and to love yourself like you never did before!
✓ How is it going to help me? Exploring and discovering yourself will help you know yourself better. We are feeling good and comfortable with what we know so knowing yourself better will simply make you happier!
---
Why reading/using self help books? 

We should read this kind of books at school! Am I right?
I wish I would have learned much more about myself back then than learning algebra and geography! Don't get me wrong, both are very important but what is more important than knowing yourself?!
We are spending our whoooole life with ourselves, it's actually the very first thing we need to learn (and reading obviously if you don't like audio books 😉 )
"What is something you wish you could leave behind?" This is one of the question you can find in a good self help book.
Self help books are about taking the time to question yourself: Who are you? What is important to you? What life do you want to live? And why?
Reading self improvement books will help you to get to know yourself better.
We learned so many things at school but we still don't know too much about ourselves! I was looking for the best self love books and got lost in the number of Google's recommendations!
Which one to choose?!
I bought a few for myself and created this list of the best self care books out there! Check it out!
Find your next self-help book in this list  
Who has the time to read a looong text about self development books?! I prefer you spending time reading them!
So I made this list that is very organized: pros and cons for each of the best self help books out there so you can easily compare them and choose the one (or the ones!) that will fulfill all of your needs! (The order of the self healing books here aren't relevant, I just needed to start somewhere 😉 )
Here you can find the whole list at a glance: Self help books
In her book, Brené Brown is talking to us about her experience, her fears, her life and how she's been feeling along with it. I really felt understood and connected to what she said. I saw her many times on TED talks and I was glad reading one of her books.
PROS
POWERFUL SENTENCES. I read this book twice already and there are some sentences that I simply wrote down and that I love reading from time to time. They make me feel confident and good about being myself, for example: "Yes, I am imperfect and vulnerable and sometimes afraid, but that doesn't change the truth that I am also brave and worthy of love and belonging." I always think that imperfection isn't something good so…
FEELING UNDERSTOOD. I used to wonder if I was the only one not feeling perfect and was putting also A LOT of attention on my imperfections. This book made me feel understood. I wasn't alone, she got me 🙂 (and she still does!).
HELPING YOU OR SOMEONE YOU KNOW GOING THROUGH A HARD TIME. I liked the fact that it's a great read for anyone going through a hard time in his/her life. After reading it, I offered it to a good friend of mine that was looking for self development and self confidence books and that wasn't feeling good back then… She loved it too! She said that it's for sure one of the best self help books for women (I would add, for men too!).
CONS
A LOT OF "I". My friend and I were talking about it. You feel understood, you feel that she's been there. But also, you can slightly feel that she's talking a lot about her with saying "I had this fear, I thought this and that", lots of "I", I was okay but I can understand that it could sound selfish a bit.
A BUT OF RELIGION. Not toooo much but it's true that she's talking about religion at the beginning of the book, I know that it's something that people love and hate so I'm just saying it quickly, I'm not a fan of this but it was okay.
LESS PRACTICAL ADVICE. I was looking for more practical advice and actually, it was really more her sharing her thoughts. I still got A LOT from this book and I still think about things she says but it's true that if you're looking for practical advice, I'm not sure your need will deeply be fulfilled 🙂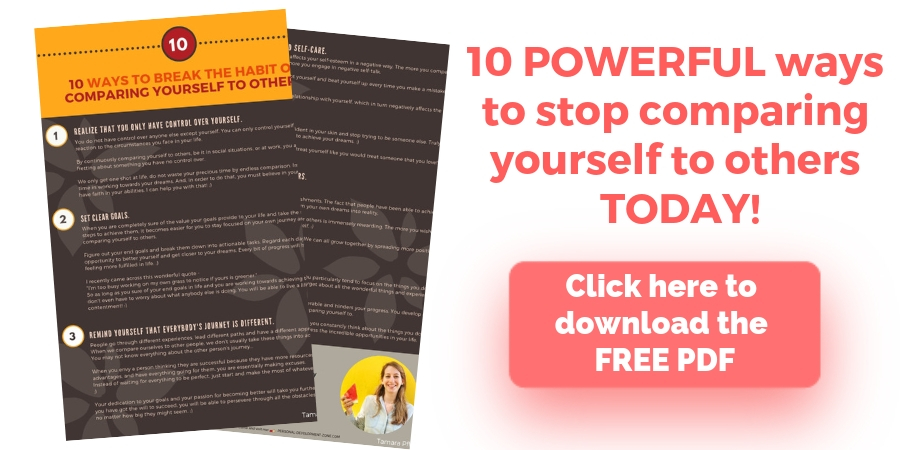 In this book, "F*ck positivity," says Manson. He's so funny! It's true that we hear a lot of "be positive, there are more unhappy people in the world, etc." and actually, it's not necessarily helping…!
Reading this book, you will feel like having a conversation with Mark Manson. It's more a "blog style" book, where you can easily follow what he's saying…
PROS
QUICK AND NICE READ. I really liked that this book is easy to read, quick and easy. Sometimes, I can have a book for 2 months on the table… This one didn't stay more than two weeks!
7 BIG IDEAS. I liked the fact that the book is really organized around 7 main topics and that the last one (death) is kind of a taboo topic, I liked that he chooses not to keep it taboo and to talk about it openly.
RESPONSIBILITY. He's talking A LOT about responsibility and how much we are responsible for our life, our choices and that we definitely choose our battles. Probably it's because "responsibility" is a big value to me but I really liked that he took the time to talk a lot about this topic.
CONS
FEELING SAD ABOUT SOCIETY. Yes, Mark Manson definitely doesn't like too much this "positivity vibe", being positive when the world isn't right. But he's almost exaggerating which is bringing a kind of depressing look at our society. It's true that there are lots of problems, but sometimes his tone was almost making me feel good about my life which was maybe the point of it! aha
F WORD AND STYLE. Let's face it, this isn't a common style of book to read. Mark Manson is using the F word A LOT which annoyed me sometimes and wished he could have used it less… Also, some people may say that his writing is very verbosity and that he could have written this book in half of the length of what he actually did.
HATERS AND LOVERS. Just so you know, I read it, friends of mine did too and we were all very disagreeing on this book. Some of them really loved it and others hated it. You will have to read it to discover where you stand 😉
I loved this book from Stephen R. Covey. He was a person everybody's heard about! He was well known for his leadership academy and this book was named "#1 Most Influential Business Book of the Twentieth Century", this already says a lot about this self help book…
PROS
STRONG AND INTERESTING POINTS. Many times in this book, Stephen R. Covey explains great point and thoughts like "we can choose how to respond in every situation" and as much as I wasn't convinced at first, he's always illustrating his points in a certain way that will slowly make you reconsider things and looking at them in a different way…
FOR ANY KIND OF RELATIONSHIPS. If you want to improve all the relationships in your life (work and personal life), this book is the one for you. I feel better with my relationships after reading it and much more effective too.
IMPLEMENTING THE HABITS AND GET RESULTS. Straight, I was able to implement the habits he's talking about through his book and quickly I could already see some results. I like the kind of book where it's also possible to get results quick. You feel that it's definitely "worth it"!
CONS
OVERWHELMING A BIT. With all the concepts explained and illustrated in this book, you can at first feel a bit overwhelmed with the whole thing. Be consistent, it's definitely worth it to me!
BIG AND HEAVY. Just so you know, it's not an easy book to read. You won't probably read it in a day or 2 and put it back on the shelves. You will feel like reading it slowly maybe, or many times before really feeling connected and touched by what he's talking about.
DOUBLE CHECK THE VERSION BEFORE PURCHASING IT. I talked about this book with different people (from work, family members, friends) and everybody says that you need to choose carefully the version you want to purchase. I read the "real" one, the big self help book, but I heard that there is a short version (printed), a Kindle one and an audio one. Simply make sure what you want to buy, Amazon makes it very clear but I would simply recommend double-checking to make sure you'll get what you want!
I didn't hesitate a long time before purchasing this book from someone who's the #1 New York Times bestselling author! I was very curious to discover this book, so here are my thoughts:
PROS
NICE AND PLEASANT STYLE. I like her writing style. It's easy to read, fun and the moment I opened the book, it was hard putting it down because she's really good at storytelling. I liked the stories she shared and also definitely the way she used to do it.
GREAT MOTIVATION. I always think that we can do EVERYTHING we want and that we are the only one stepping in our own way! It's all in our head and as much as we take actions, we can accomplish anything we want. I liked that she's talking a lot about this and is pushing to make you think over and over again about how you truly want to live your life. She will just give you the legitimacy and the motivation to take the next step to do it!
GREAT READ AGAIN AND AGAIN. I love reading this book over and over again, each time I'm getting something new and I also love thinking about how this made me feel the first time I read it and now… it's a fascinating journey 🙂
CONS
A BIT HARD ON DEPRESSION. This I have to agree, she's super funny but the way that she's talking (jokking or not, not sure!) about depression wasn't sooo pleasant to read. I had the feeling that she thinks that depression isn't as bad as people say it is and was using a disrespectful tone about it… I can imagine that some people would feel hurted by the way she talked about it…
LOTS OF HER STORIES. I liked the fact that she was telling funny stories (and again I liked her tone) but it's true that she can be taken as a narcissistic person and I'm just warning people that don't like storytelling that you will find tons in this self help book.
This whole self help book is organized around these 12 rules that Jordan B. Peterson is presenting. He thinks that our society has a problem and that if we work on each one of us (individual before everything), we can cure this world's sadness…
PROS
YOU CAN CHANGE. I really liked that he believes in change. He basically says that everybody can change and that we don't need to change completely but even just a bit can bring huge results. I liked that he's saying that it's possible and that there's no need to make extreme changes to already feel better and see changes.
TALKING ABOUT COMPARISON. "The comparison" was definitely an important subject to me. I used to compare myself to other people A LOT and I really liked his rule number 4 that says that you need to compare you to the person you used to be and not to other people. The way he wrote and what he wrote about this subject really got me and made me feel better. I read a lot about comparison and I think that this was the first time I read something that was really sincere and talking to me! One of the best self respect books out there.
DIFFERENT POINT OF VIEWS. Psychology, philosophy, history and religion, no matter from what source he's giving some facts and explanations, it's really nice that it's from various point of views, it's bringing diversity and not only "I think, I have been, I done…".
CONS
A BIT OF RELIGION. I think that bringing a religious point of view is interesting, but maybe he's bringing a bit too much of biblical references. I didn't find it too annoying but a good friend of mine says that it was much.
GOOD TALKING, LESS GOOD IN WRITING. This self help book is really nice, but after watching some videos of him, I think that he's even better talking than when he writes. The moment he opens his mouth, everything is clear. Sometimes in the book, his writing can sound a bit vague and not as easy to understand as if he was explaining to us with his voice. Have a look at the video and tell me what you think 😉
The young and talented Meera Lee Patel created and designed this book. This one is more a self exploration book so you are the one filling the pages. You will learn about yourself while answering the questions and writing down/drawing your answers. It's not going to give you advice or any other lesson, you are the one discovering yourself because all the answers are inside of you! Interesting point of view…
PROS
ARTWORK. Without any doubt, the artwork present in this book is really beautiful and unique. You'll find it on many pages and it will make you feel much more creative than before starting to read this self motivation book!
QUOTES AND PROMPTS. They are inspiring you and will make you think twice about questions you maybe asked yourself before but never took the time to answer them…
SIZE. I liked the size of the book: not too big to feel like you need to fill all the pages but big enough so you can freely express yourself :), it was the right balance and this was important to me.
CONS
FEMININE VIBE. First, please forgive my English, don't forget that it's not my first language ;), I have a little problem with things that can be used only for "girls" and things only for "boys". I can totally understand that this book may be more appreciated by a feminine public, but for me, it could also exist with a more neutral version. Maybe it's because of the colors (the pink, gold, etc. that can totally be loved by boys) but I had the feeling that my boyfriend wouldn't necessarily appreciate this love yourself book because of his feminine-possible-design.
FUNNY PROMPTS. I totally love the prompts in this self help book. But there were a few funny ones that I think were a bit disconnected from the reality. Like "write down a dream, put it in a bottle and throw it in the ocean." Why not, but… I'm not sure I would do it aha
A BIT BASIC. I liked the fact that you have a variety of questions and quotes that can make you start exploring your deep self. But I also found it a bit basic sometimes and would have appreciated deeper questions that would require more investigation inside of me.
Still hesitating? You can find the whole list here: Self help books
You may also be interested in…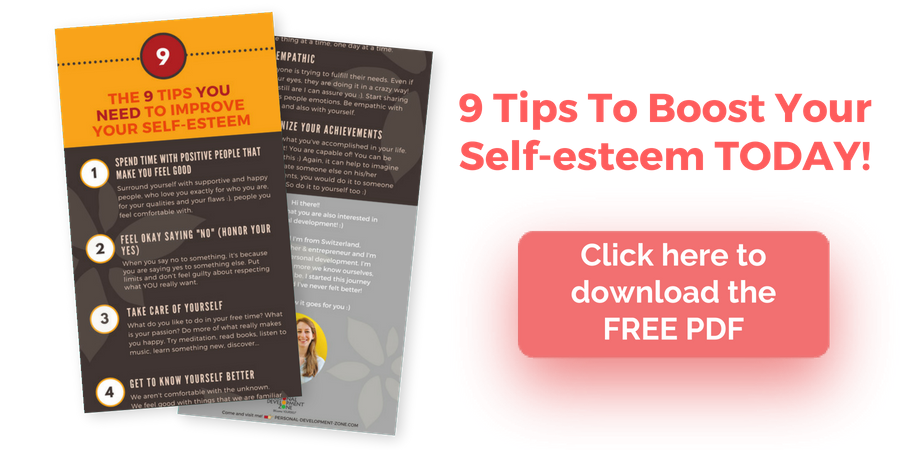 Find yourself and please let me know!  
This is it, this is the best self-improvement books you can find. I loved all of them, I liked comparing them, they are really the best self love books you can find and I can't wait to hear what you think about!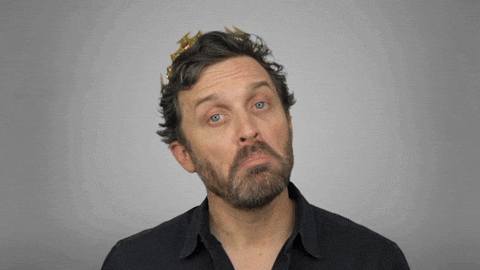 Do you have other self-help books in mind?