Interesting in improving yourself and your life?
Discover the 21 self-help books that can literally help you change your life!
Let's dive right in!
THIS POST MAY CONTAIN AFFILIATE LINKS. PLEASE READ MY DISCLOSURE FOR MORE INFO.

We should have read them early enough!
Do you ever look back and regret not doing something?
I mean, some of these books should have been part of the courses we did in colleges.
And you are right if you think we wasted a lot of time in school, studying some irrelevant subjects.
But hey, don't get me wrong!
All those subjects were outstanding in their ways. Nonetheless, I feel like we ought to have spent more time knowing ourselves.
What is more important than knowing the person you are?
Do you even realize that you spend the whole of your life with yourself?
Well, you do. And that is why you must spend most of your time discovering the person you are.
Self-help books are about taking the time to question yourself:
Who are you?
What is important to you?
What life do you want to live in?
And why?
Reading self-improvement books will help you to get to know yourself better! 
We learned so many things at school, but we still don't know too much about ourselves!
I was looking for the best self-love books and got lost in the number of Google's recommendations!
Which one to choose?!
I bought a few for myself and created this list of the best self-care books out there!
Check it out!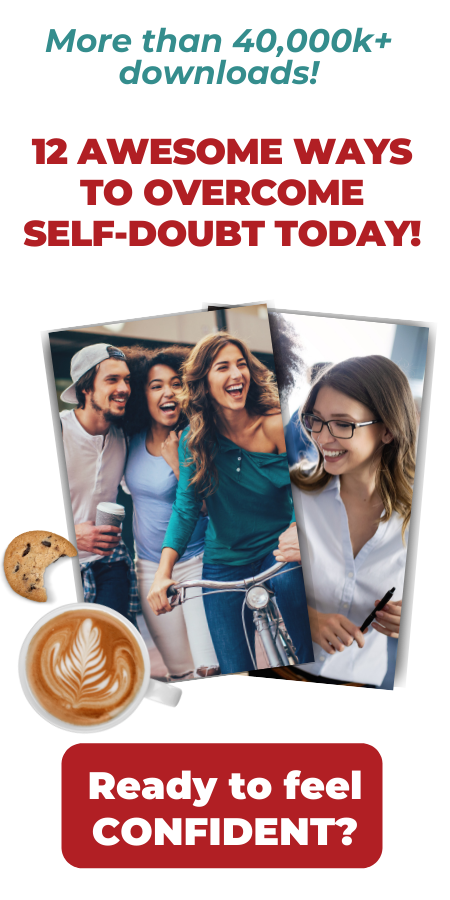 What is the best self-help book?
I have come up with a list of 21 self-help books that feature a variety of popular self-improvement books.
The books should help you reflect on your life and make drastic changes if you are to improve on the person you are.
Let's be honest. It can be boring reading a long text on personal development.
I mean, reading itself is a tedious activity!
However, every minute spent reading self-help books is worth it.
Let me tell you why self-help books are the best pick for personal development.
Self-help books will give you the necessary guidance as you adjust to life changes.
But more importantly, these personal growth books will give you the freedom to make and adjust to those changes at your own pace.
So, if you are ready to make changes to yourself, here are the best self-improvement books you need to read!
What do you need help with?
(Choose between the 2 options)
Jeff Sutherland takes us through one of the most ignored yet very important aspects of life development.
And that must be the sprint cycle.
What does it talk about?
In it, Jeff introduces us to the sprint cycles in life.
Maybe, you're asking, what is a sprint cycle?
A sprint cycle refers to a period, mostly two weeks when you solely focus on a single project.
When you start the project, you must finish it to the end. The finish time must also be within the set-out period.
How does it help you?
Sprint cycles should last the same period. During that period, you should aim at getting closer to achieving your dreams.
How does it work?
Let's take for example a research you're carrying out.
You can decide to break it into three sprints. One sprint will deal with coming up with the research theme.
The second sprint will focus on doing all the fieldwork. And lastly, the third sprint should deal with report compilation.
In essence, you will need to break all the work you need to do in three categories but still finish it within the set-out period of two weeks.
In the end, you will have done more in lesser time.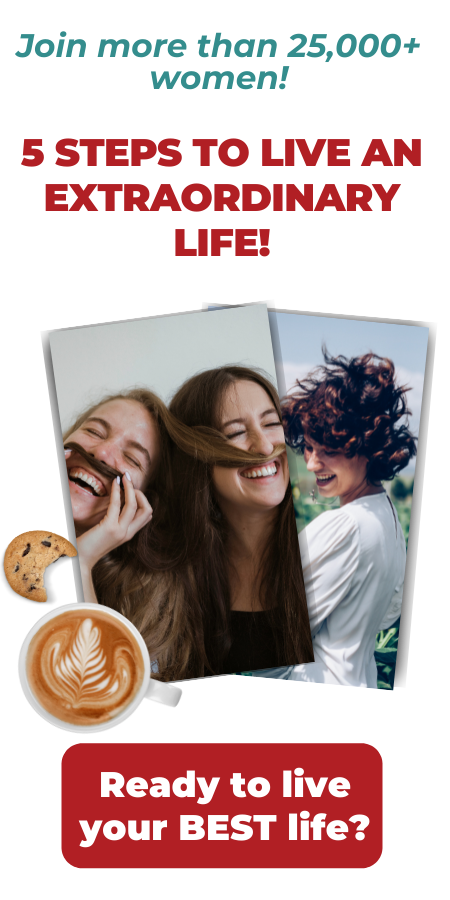 Any person who is keen on personal development must have come across this book by Gretchen Rubin.
And if you are unlucky not to have lay your hands on it, then the Four Tendencies is a perfect read for all your personal development problems.
What does it talk about?
Rubin introduces us to four life tendencies.
It is interesting to know that each one of us falls into a single life tendency.
Rubin says that the four life tendencies include:
Obliger
Upholder
Questioner
Rebel
When you get to know your tendency, you ultimately learn how to handle different life situations.
And what a feeling if you can come up with a solution for every challenge you encounter?
How does it help you?
I learned how to respond to the expectations around and within me after reading this book.
More importantly, I learned how to set up my personal goals and deal with many life pressures.
I am also able to handle the many expectations people have on me.
Now, this is the book to help you say no to those crazy demands from people and instead focus on improving on yourself.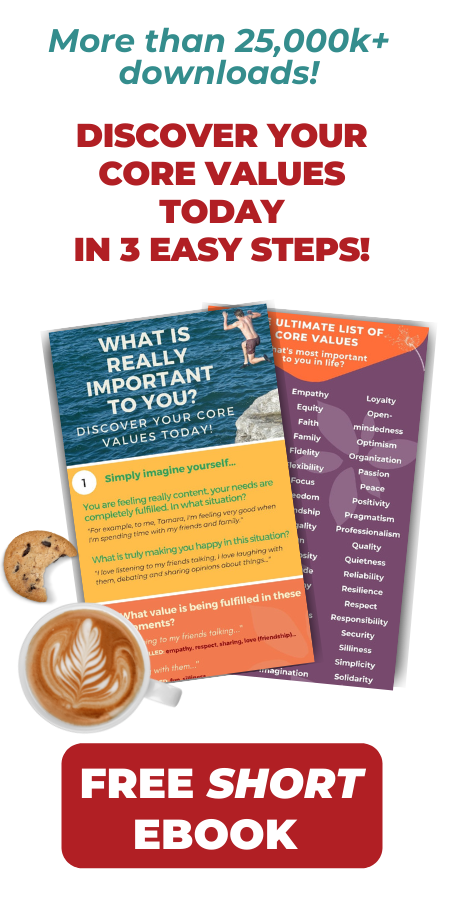 One of the top self-help books any person who aspires to do art or journalism can read is the Practice You.
I mean, we all want people to guide us, step by step towards achieving our goals!
But, are they readily available? Do such people, with whom we can entrust with our careers and goals exist?
What does it talk about?
This journal by Elena will guide you step-by-step on your revered path to enlightenment and realizing your dreams.
What makes it an interesting read, and a special self-growth book?
Well, let me walk you briefly through it.
Elena Brower introduces an interesting yet very vital aspect of life.
She invites us to reflect deeply on our lives by carefully writing down all our thoughts, wisdom, and goals.
How does it help you?
We tend to gain clarity and live our dream life as a result.
I would recommend this spectacular book to any person who is undergoing challenging times in life and are seeking a way out of it.
It is the relaxation and stress reduction workbook.
A great read with beautiful insights on dealing with psychological issues.
Let's agree, we all struggle with self-discipline.
Not once, not twice, but on many occasions.
You have that one habit you are trying to let go, but you keep on going back to it.
Or still, you have some work to complete within a set time but you keep on procrastinating.
Now, that is what we refer to as a lack of self-discipline.
What does it talk about?
Brian Tracy, through her book The Power Of Self Discipline, is urging us to let go of the lame EXCUSES AND FOCUS on achieving our dreams.
I understand there are times you need to do something but you don't just feel like doing it. You feel the urge to set it aside and do it at a later date.
How does it help you?
You see, if we were all to operate like that, then the world economy would be on its knees.
Self-discipline is getting up to do what needs to be done even if you don't feel the urge to.
Brian Tracy gives us a book full of exciting activities and exercises that push us to rise from our comfort zone and tackle life challenges.
This is the kind of self-healing book that will make you discover the forgotten personal goals and life fulfillment.
Happiness doesn't have any standard measure.
What tickles you to your cheekbones might be disgusting to the other person.
What does it talk about?
Let me give you an example.
There is one family that sleeps on an empty stomach on an almost daily basis. Now imagine if you were to assure them of daily meals, for the next year.
Wouldn't they be elated?
Then there is a family that has everything at their disposal. They can eat as much as they want. They can easily drive to the pristine sandy beaches and sample the therapeutic summer sun.
Tell me, what else would such a family need to make them happy?
Nothing, absolutely!
The first family wants to feel excited and happy each day by just having a meal. The second family draws contentment with what they already have.
How does it help you?
Radically Happy is the kind of self-help book for anxiety that will help you become mindful of your general health through meditation.
What makes this book by Rinpoche a great read for any person seeking to be happy?
Rinpoche presents us with personal narratives and proven scientific studies that will help you focus on what makes you happy.
This is a book that will help you develop a whole new life perspective and therefore create happiness in your life.
Deep Down is an example of a self-development book any aspiring professional should have.
Cal Newport takes us through the effects of technology and social media on our daily work.
What does it talk about?  
I have keenly read this book.
What comes out openly is how ready people are to outsource work due to the escalating levels of technology and social media.
You see, the world has turned into a global village thanks to the readily available technology. Now, more than ever, we can easily reach out and communicate with people in far-away lands.
Most businesses are hiring the best fit for their jobs from anywhere across the world.
What does that mean?
Deep Work emphasizes the need to be the best in your area of work. Build the required expertise and compete with the best in the field.
However, Cal Newport cautions against the distraction of social media in realizing our dreams.
How does it help you?
I am one person who spent so much time on social media, sometimes forgetting about my work and missing deadlines.
If I was not checking on my messages, then I was scrolling through the many notifications and updates to know what was going on around the world.
But, I realized that was the biggest impediment to any kind of progress I intended to make.
After reading Deep Work, I am now more focused on what I need to do and give less attention to the social media craze.
I can say my productivity levels have gone up and I am loving every bit of it.
Among the best personal development books I have read, I can confidently recommend this master-piece by Cal Newport.
Many of us go about their daily activities oblivious of the potential they hold.
I mean, few of us know their strengths, and how well to utilize them.
Now, if you are struggling to discover your strengths, then this is the ideal self-help book to read.
What does it talk about?
Tom Rath gives us insights on how to find our strengths and use them to reach the apex of our careers and dreams.
I know we have all been told and urged to be good at everything and anything we do.
Well, that is quite an in order. We should all yearn to be the best we can.
Nonetheless, we can't be good at everything we do. I mean, we must all find out that one thing we are good at and work towards perfecting it.
Strengths Finder by Tom Rath exposes the fallacy that is being good at everything.
As he says, if you try to be good at everything, then you won't be great at anything.
How does it help you?
This book will provide you with the necessary questionnaire on strength-based leadership. Further, it will help you discover your top strengths and the strategies you need in applying the said strengths.
If you want to overcome challenges both at home and in your workplace, then this is the ideal book for you.
Grab it from the shelves and have a read!
Have you ever asked yourself what the world would look like if we were all to work on our weaknesses?
I mean, improving on your time management if you are poor at it. Respecting everyone's opinion if you never do so. Honoring your promises whenever you make one. And the list goes on.
If we were all to correct our flaws and work on improving them, then the world would be a better place than it is today.
What does it talk about?
Jordan B. Peterson thinks that our society has a big problem that needs a collective responsibility.
But his suggestion on what needs to be done is the ultimate mark of brilliance and uniqueness of his book, 12 Rules for Life.
Jordan opines that for us to cure the world's sadness and bring back the lost order, each one of us has to work on themselves, more than anything else.
And, I can't agree more.
How does it help me?
The dominant theme in this robust book is change. Jordan believes nobody is too rigid to embrace some change.
He goes on to say that it doesn't matter the magnitude of change. For him, he believes that even the slightest change can bring huge and tremendous results to mankind.
So if you are out there struggling to change something in you, do not sweat too much over it. It doesn't need to go to the extreme ends.
Just a slight change in your behavior and the world would certainly become a better place.
The 12 Rules for life gives detailed and comprehensive guidelines on what you need to do to make a change in any sphere of life.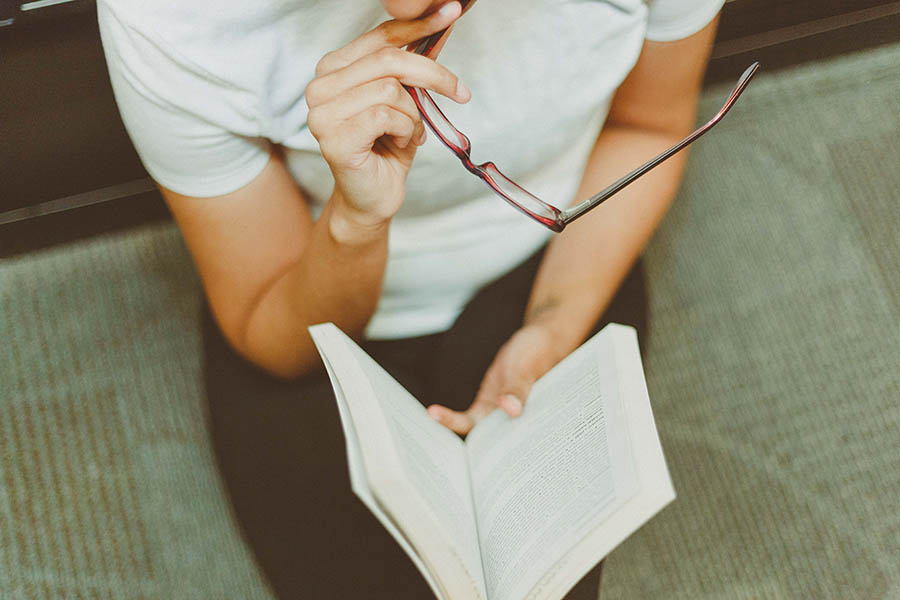 This sounds like a too familiar topic. Yes, it is.
However, it is the most ignored and poorly handled topic among many people.
The world is full of people who don't know how to politely say no.
The same world has a massive number of people who are living fake and pretentious lives.
Simply put, most of us are living the lives our friends and relatives want us to live.
And nothing can be as difficult as living under the pressure of pleasing someone.
What does it talk about?
Brene Brown uses her book to introduce us to her personal experiences.
I have seen Brown on many TED TALKS and honestly I was glad that I finally read one of her books. I was able to connect to her feelings, her fears, and her whole life.
But more importantly, from this best self-help book, I was able to learn how to handle different feelings and finding solutions for each.
How does it help you?
You see, nothing gives you so much confidence and belief in yourself than somebody who uses strong words to lift up your spirits. It works magic.
This is one of the many self-motivation books that combines real-life experiences and powerful life quotes to bring the best out of you.
Take for example the below sentence in one of the chapters in Brown's book:
"Yes, I am imperfect and vulnerable and sometimes afraid, but that doesn't change the truth that I am also brave and worthy of love and belonging."
Now, that is the kind of statement that makes you feel not only confident but also special.
What does it talk about?
I had a friend who lost her husband barely a month into her marriage.
Two weeks after burying her husband, she had a miscarriage and consequently lost her unborn baby.
As if that wasn't enough, her matrimonial home went up in flames with her three-year-old son.
Now, tell me, what on earth is it that this lady hasn't seen? She occasionally tells me that there is nothing in life that can scare her off.
And I agree with her.
She has literally eaten her frog and is ready to face the worst there could ever be.
If the first thing you do each morning is to eat a live frog, then you will have the satisfaction that you have dealt with the worst already.
And there couldn't be anything worse than that left for that day.
How does it help you?
Brian Tracy uses this eating a frog as a metaphor.
It means taking on your challenges head-on, irrespective of how difficult it may be.
More than just eating your frog, this book tells us the importance of facing your worst fear and most dreaded challenge.
She further tells us that when we face our fears and endeavor to conquer our challenges, we create a positive impact in and around our lives.
So, who should read this book?
If you are the kind that struggles to complete the dreaded tasks, then this classic self-growth book is for you.
There was a time my own goals scared me.
I had wild dreams, and huge goals I had set for myself.
However, I felt intimidated by the same goals I had personally written down.
It is normal to feel scared. It is also okay to have huge ambitions that question you are conscious!
What does it talk about? 
You can now achieve everything you have always wanted by reading this magic work of David.
The Magic of Thinking Big will make you start dreaming of those palatial homes you wanted to own. You can once again start dreaming about owning companies and firms.
Simply put, Dr. David J. Schwartz uses his book to help you manage better, earn more money, and most importantly, find real-life happiness and peace of mind.
What makes this self-development book more unique and a preferred choice for many?
How does it help you? 
You are assured of useful and practical methods in this book. It is not your ordinary book loaded with empty promises and fluff.
I have taken my time to read and digest every aspect of this book.
One thing that comes out clearly is the kind of thought organization displayed by Dr. Schwartz.
He has meticulously come up with a workable program that makes you get the most out of your job, your marriage, and your family life.
But the main highlight should be his view on who can attain success.
He affirms that you don't need to have a university degree under your arm to attain great success and satisfaction.
Further, Dr. Schwarz reminds us that not even a lack of innate talent and intellect can inhibit your journey to success.
This book gives you the secrets of harboring huge dreams and still remaining comfortable and confident while chasing on them.
Most of us turn to religion when life becomes too complex to unravel.
It is an undeniable fact that there is solace in religion for most broken and despaired souls.
Kute Blackson might have realized this early and thus came up with this book, "You Are The One."
What does it talk about? 
It is a book that offers a charismatic visionary and transformational ideas for spiritual awareness.
In this self-development book, you got the recipe for a life inspired by love and charisma for a whole new generation.
Kute Blackson, as I learn from the book, comes from a long line of spiritual leaders and engages people from all walks of life in his work.
How does it help you?
He uses YouTube videos, seminars, and conferences to carry out massive transformations in people's lives.
The books give us a story of a 14-day journey where Kute Blackson and his client visits India for a rigorous change.
During their stay in India, Kute holds a one-on-one conversation that goes on the whole day.
What is more intriguing about this story?
The client leaves his home only armed with a backpack, a few clothes, and a journal. He believed he was the one, and a result comes out more rejuvenated and confident in himself.
This is a book that will help you access your real power and abilities.
You will live a bold and happy life with no regrets!
The Big Leap by Gay Hendricks demonstrates how you can go beyond your limits and conquer the world.
If you are eager to learn how to release those old fears and discover a whole new set of powerful skills, then this is the ideal book to liberate your authentic greatness.
What does it talk about?
Let's talk about Gay Hendricks before we delve into his amazing literacy work!
Hendricks is the true embodiment of success.
He is that one guy who enjoys the abundance that is life and has a deep connection with his spiritual inner-self.
How does it help you?
More encouraging about Gay Hendricks is his stable marriage that has lasted for close to three decades.
And what could be more exciting and promising than to hear from a man who has had a thriving marriage and prosperous life?
Listen to what Mariel Hemingway had to say of him.
"Gay has the corner on living life well… he has a great love relationship with his wife, and he is hugely successful. There is no better person to inspire us all to be the best we can be at every level."
Then we have Geneen Roth, the author of Women Food and God.
Here is his take on Gay:
"Gay Hendricks' positivity, his love, his genius fill me with hope. And in The Big Leap, he once again names a pattern that I have always been aware of in myself but never quite brought to consciousness. Now that I have, there's no going back. "
Now, if you intend to get yourself a self-help book of all time, then Gay's 'The Big Leap' is the ideal read.
Because, as he writes and narrates his own life, he has made us discover what it takes to be successful in all spheres of life.
"Hendricks provides a clear path for achieving our true potential and attaining not only financial success but also success in love and life." (OfSpirit.com)
What is the fascinating thing you have to deal with when working towards achieving your goal?
For me, it has to be the feeling of not being good enough.
I am always confronted with the silent question, am I good enough? Am I worth it?
There is still that feeling of something to prove.
You will agree that if you were to realize your goals, then you need to let go of these feelings and adopt a winning mentality.
What does it talk about?
Reading through The Dark Side by Debbie Ford, I learn that we each hold within us a trace of every human characteristic that exists, the capacity for every human emotion.
Listen to this.
We are all born with abilities to wholly express our feelings and characteristics.
However, as Ford points out, our families and the society we live in send us insecure messages about which one of the emotions are bad and good.
How does it help you?
This book, therefore, gives you the ability to confront the arising impulses, thus leaving you with a strong voice and life.
There are numerous stories and exercises in this book that shows us how to recognize our hidden emotions and the many advantages they have.
Do not deny yourself the power and freedom of living authentically.
Instead, grab this self-help book and live a happy life.
Do you remember all that time you spend working on a project, without giving yourself a break?
You work from morning to evening and never think of treating yourself to a night of good sleep and enough rest.
What does it talk about?
Kristin Neff introduces us to a fascinating yet critical aspect of life.
Being kind to yourself.
Nobody else is going to show you compassion and love if you don't.
Many of us are just unnecessarily hard on ourselves. We are always chasing after success and perfection, and forgetting that we need time for ourselves.
How does it help you?
But why do we behave in this manner?
Well, it is because most of us believe we are not that good in a particular field. And that is where our fears arise.
Christine Neff advises that we should stop beating ourselves up and leave behind our insecurities.
This is one of the few self-growth books that answers the question: 'What do I want?'
What does it talk about?
What is my purpose in life?
These are questions we ask ourselves so often but rarely get their answers.
But what makes Danielle's book a choice for many readers?
How does it help you?
Danielle, through this great write up, lets us know how to go out and do what we want.
And for me, I think that is the essential life aspect I have to pick from this book.
Nobody has a monopoly on success. I mean, we can all become successful in our lives.
What is of essence is to know that you can be successful by following the practical guides and steps at your own pace.
Nobody should dictate to you the terms on how to be successful.
Instead, be cautious in your approach and slowly follow the procedures as laid down by LaPorte.
Do you feel like you have been hardwired to be in a certain way for the rest of your life?
Well, it is reasonable to think so.
But, nobody behaves similarly for the rest of their life.
Human beings adapt to their environment and thus change how they respond to different situations.
What does it talk about?
It has been proven by scientific research that human beings can create the reality they choose.
Breaking The Habit of Being Yourself further affirms that you can be whatever you imagine.
How does Joe Dispenza's book stand out from the rest?
I love reading books. However, no book has ever been as captivating and intriguing as this work by Joe.
And I will tell you why.
How does it help you?
Joe Dispenza provides all the necessary information you would ever need to change any aspect of your life.
But more than that, Joe introduces us to the detailed step-by-step tools to apply whatever we learn.
The tools, as he points out, should enable us to make considerable changes in any sphere of our lives.
What also comes out so openly is the bridged gap between science and spirituality.
People now have a different view and a better understanding of how spirituality and science works.
What is more?
Once you break the habit of being yourself and ultimately change your mindset, you can be rest assures your life will never be the same again.
Do you wish you could ever think more positively, and differently?
I hadn't come across this book until I heard a friend of mine talk about it.
That was some eight years ago.
She had watched the groundbreaking film – The Universe, and when Byrne wrote a book about it, she was glad to pick it up.
What does it talk about?
It is a book that urges you to gain control of your thoughts and, as a result, take charge of your life.
Before this worldwide bestseller book was written, we had different aspects of the Great Secret within oral traditions and religions.
However, Rhonda Byrne changes that and, in a unique way, combines all those features in one place to give us an incredible revelation that will be life-transforming for everybody who experiences it.
What more will you learn from this book?
You will learn how to use the Secret in every aspect of your life.
Be it finance, relationships, money, or general health and happiness, and you will need to rediscover the hidden, untapped power that is within you.
How does it help you?
Once you discover what you are capable of, be assured of undiluted joy and immeasurable happiness in your life.
It is a book that teaches you the habits you need to adapt to have the life you have always dreamt of.
Simply put, your life is what you think.
If you are always thinking positively, you will have a real life.
Rhonda also introduces us to what we call perspective.
She tells us how, on many occasions, we may run into issues in life, but how they turn may not be how we view them.
It is a self-help motivational book that must not slip off your hand if you intend to develop a positive mindset.
First, I have to mention that this work by Stephen Covey was named the Most Influential Business Book of the Twentieth Century.
What does that mean?
What does it talk about?
It means that apart from being widely known, Stephen Covey is also an authority on matters writing and leadership training.
There are definite points I picked from this book might turn out to be the highlights.
Stephen explains some substantial and weighty points like, "We can choose how to respond to every situation in life."
I am not kind than is easily persuaded.
So, at first, I wasn't convinced of his assertion.
How does it help you?
However, as I read, later on, he uses a unique way to illustrate his points and conveys them in a way we cannot fail to comprehend.
Further, this book emphasizes so much on relationships. It is the self-help relationship books you need to kick-start your work and personal life relationships.
Honestly, I was able to implement some of the habits he talked about. I can confirm I had positive results.
You too, can!
Are you ready to learn?
Well, let's dive right in.
What does it talk about?
I first read this book 12 years ago.
I must confess I fell in love with Louise Hay's work from the onset. For me, it is a masterpiece that should be read by any person who is seeking some self-reinvention.
We see things not as they are, but based on our belief system.
You see, our minds are wired in such a way that it will always try to keep us safe and find new patterns.
Why do we view things differently from the way they should be?
Because most of the time, we want to avoid both physical and mental pain. It can sometimes be called escapism. The fear of facing reality.
How does it help you?
Luckily enough for us, that is Louise addresses in this book.
This book urges us to develop a positive mentality. If we always want to find a reason or an excuse for our actions, then we will never make a meaningful impact on our lives.
The author points out that we should take good care of ourselves and notice the stories that come up for us. We can only change the stories we tell ourselves if we appreciate the happenings around us.
We all make bad decisions in life. However, it is essential to pick the positive results and move forward to a better person.
Do you want to think differently?
As you think, so you are.
As you are, so you act.
As you act, so you attract.
What does it talk about?
This is no doubt one of the most excellent self-help book and self-growth book humankind has ever read.
Sam Torode tells us that our thoughts reveal our hidden characters, appearances, achievements, and health.
As he says, the choice is always yours to make.
How does it help you?
It is either you condition your mind to create the life you dream of, or you remain drenched in frustrations and failure.
Sam, like many other 21st century authors of amazon self-help books, uses archaic language that can be difficult to comprehend.
However, the fact the Sam rephrases Allen's ideas in contemporary English makes this book more relevant to today's readers.
How reading Self-Help books can boost your self-confidence
Our self-confidence depends entirely on our mindset!
The lower you think of yourself, the lower your confidence levels drop.
As we've discussed above, most of these self-help books majorly focus on the change of mindset. They urge you to accept the person you are and work on becoming the person you want.
NOW, if you can implement all the steps of becoming a better person, then you can ultimately become a more confident soul.
Self-esteem has to begin from the mind. The more positive you view things, the more confident you become.
So, yes, reading these self-help motivational books can boost your confidence levels.
What self-help books do?
Self -help books revolutionize how you think and view life generally.
Most of the self-healing books are intended to make you recover from a broken past and chart a new path altogether.
Simply put, these best self-care books make you reinvent your personality and live the life you have always desired.
Why reading/using self-help books
Reading generally is healthy for the mind and body. Your mind expands, and your thoughts broaden when you read.
However, reading self-help books comes with its unique benefits:
The experience puts the reader on a path to where they can read, practice the strategies learned, and make improvements in their lives without having to ask others for help.
Reading self-help books can also build a higher sense of confidence in a person – over time – that can help them to get out of almost any challenging situation without resorting to the help of others.
Another benefit of self-help books is that one develops the mentally tough attitude of relying on oneself and develops the skills of addressing and untying the knots of day-to-day life.
Why you should not read self-help books?
I have heard people saying this…
The problem with self-help books is that sometimes, people think that just reading will improve their lives, but they need to take action to get results and maybe to bring a change!
This is why self-help books can help improving someone's life, but they need to take proper action!
How can I improve myself? 
By reading self-help books, you will improve on the way you think, make decisions, and carry out your tasks.
If you can change all that, then for me, that is self-improvement.
Have a look at my post on improving yourself: 32 Self Improvement Tips to Skyrocket Your Success in 2020
Self-Help Book Quotes  
"Life is never incomplete if it is an honorable one. At whatever point you leave life, if you leave it in the right way, it is whole." – Seneca
"The primary cause of unhappiness is never the situation, but your thoughts about it." – Eckhart Tolle
"A man's true delight is to do the things he was made for." – Marcus Aurelius
"Knowing others is intelligence; knowing yourself is true wisdom. Mastering others is strength; mastering yourself is true power." – Lao Tzu
."The top players in every field think differently when all the marbles are on the line. Great performers focus on what they are doing, and nothing else…They let it happen, let it go. They couldn't care less about the results." – John Eliot
."There is one single thread binding my way together…the way of the Master consists of doing one's best… That is all." – Confucius
"What we fear doing most is usually what we most need to do." – Ralph Waldo Emerson
"What holds most people back isn't the quality of their ideas, but their lack of faith in themselves. You have to live your life as if you are already where you want to be." – Russell Simmons
To sum up! 
This is my list of the best self-improvement books you can find and that everyone talks about.
Among them, you can also find the best self love books, so you can start taking care of yourself and loving yourself the right way!
So, which one are you going to start with?!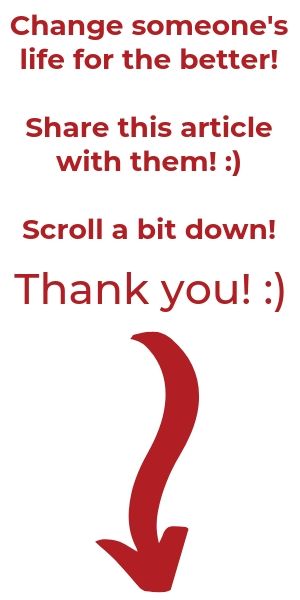 You may also be interested in…