How can you master your destiny? Can controlling your destiny make you a more successful person? So many events happen in our lives that are beyond our control. For instance, accidents, family bereavement, economic downfalls, and relationship struggles. To learn how to be successful, you need to learn how to control your environment and master your destiny. 
ENGLISH DISCLOSURE: I'm from Switzerland (yes, chocolate!) so English isn't my first language. Please forgive me for my mistakes 🙂
---
✓ Should I read this? If you want to create a positive mindset and influence your environment to lead to success, then this is for you!
✓ How is it going to help me? Everybody faces ups and downs. The difference lies in how each of us reacts to these ups and downs. Change your mindset, and negative setbacks will lead to positive comebacks.
---
6 Ways How To Be Successful By Being The Master Of Your Destiny
Looking

to b

e successful?  
In my last article, I wrote about the 15 habits of extremely successful people and number 9 was a powerful message about taking responsibility.
While you're not responsible for natural disasters, politics, or other external events, you are ultimately responsible for how you react to these external events.
"You are the master of your destiny. You can influence, direct and control your own environment. You can make your life what you want it to be." ― Napoleon Hill, Think and Grow Rich

What Do I Need To Do To Master My Destiny? 
Your destiny is shaped by the small decisions you make daily and the habits you form. J. K Rowling is an inspiration on overcoming adversity to rise out of the ashes.
If you're unfamiliar with her story, she was divorced, with a toddler, and on government aid when she wrote her first Harry Potter book. The book was rejected by every publisher she sent it to.
It only caught the interest of Bloomsbury after the CEO's 8-year-old daughter chanced upon it and loved it. Her inspirational story is one of never giving up on your goals and dreams no matter what external hardships you're facing.
What situations are you facing that stop you from achieving your dreams? How can you overcome such adversity? What are the traits of mastering your destiny that helps one to be successful? It all comes down to these 6 key traits.
Be Accountable: Take ownership of your circumstances. Don't spend too much time apportioning blame
Be Reliable: Honor your promises, and deliver in time. This will increase your opportunities and increase your success rates
Be Trustworthy: Your word is your bond. Master your destiny by building trust with everyone
Build Partnerships: Who you know matters more than what you know. You can't build success without strategic help.
Build Influence: Control your environment by exerting influence. When others trust you enough to follow you, it's easier to drive them towards achieving goals.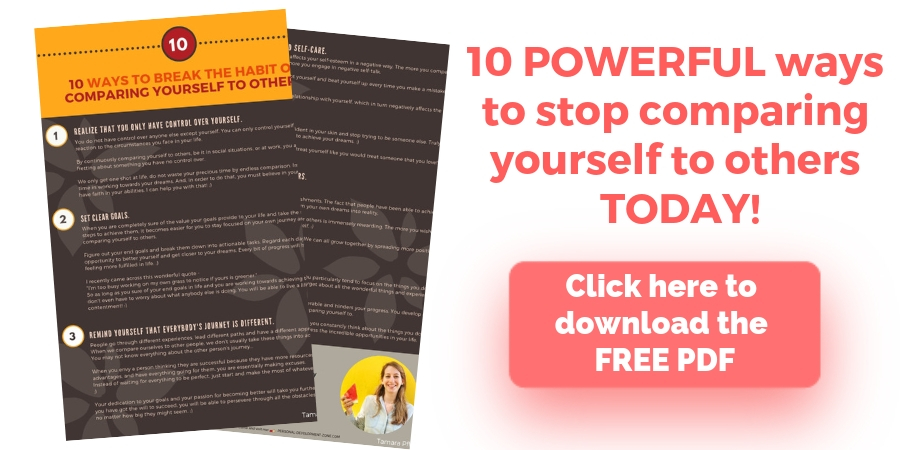 How Do I Use These Traits To Become Successful?
1.   Be Accountable

Do not abdicate responsibility or pass the buck to others when you can do something to improve a situation. Own your thoughts, emotions, and intentions. Transfer these into positive action.
In my life, I face adversity all the time. When I'm tempted to give up or blame others, there are some key processes I personally use to make myself accountable for my choices and actions:
I always try to set out my expectations at the beginning of any project. Set SMART goals (specific, measurable, attainable, relevant, and time-sensitive). Once you have set out your goals, own them.
I assess my expectations and get rid of those I feel may be unattainable. You don't have to set the bar too high or too low. Be as ambitious and optimistic as you can reasonably be.
I expect and accept reasonable failure. I know I will not achieve all I've set out to do. But that will never stop me from trying. Don't beat yourself up for not perfectly executing your vision. Successful people know failure is a big part of achieving success. However, the failure should not be as a result of negligence, poor planning, or poor communication.
Give feedback. Even when you're just working on a solo project, take time to assess what went well and what went wrong. What should you stop doing and what can you improve on.
Own your mistakes. I don't like excuses, especially when it's from myself. If I failed, I accept my failures and learn from them.
2.   Be Reliable
It may sound cliche, but you have to always mean what you say, and say what you mean. You will gain higher levels of responsibility when others recognize you as being reliable.
Success in your career will require your bosses and colleagues recognizing your reliability. Same goes with success in business, investments, relationships, and any leadership and team roles.
To increase your reliability:
Work on your productivity and time management skills.
A big part of being reliable requires you to delegate tasks to others. Don't try to do everything yourself. You will suffer from burnout and frustration. Especially for smaller tasks or those that require skills you don't possess.
Be present, even when you delegate some tasks to others. Let them know you're available.
3.   Be Trustworthy 
When people trust you, they present big and small opportunities for you. They trust you will see projects to completion. They believe working with you will bring them success. Also, they invest in you, whether financially or otherwise.
If you're in business, they'll buy from you, even when there are other superior or cheaper products from established sellers. Here are a few pointers on how you can build long-lasting trust:
Always be truthful (obviously)
Respect confidentiality. Do not divulge secrets
Always communicate openly. People recognize when you're being evasive or vague.
Don't be judgmental. We all have different values, different sets of beliefs, and different ways of doing things.
Be forgiving. Don't let your quest for perfection ruin relationships. At the same time, learn from the mistake so it doesn't recur.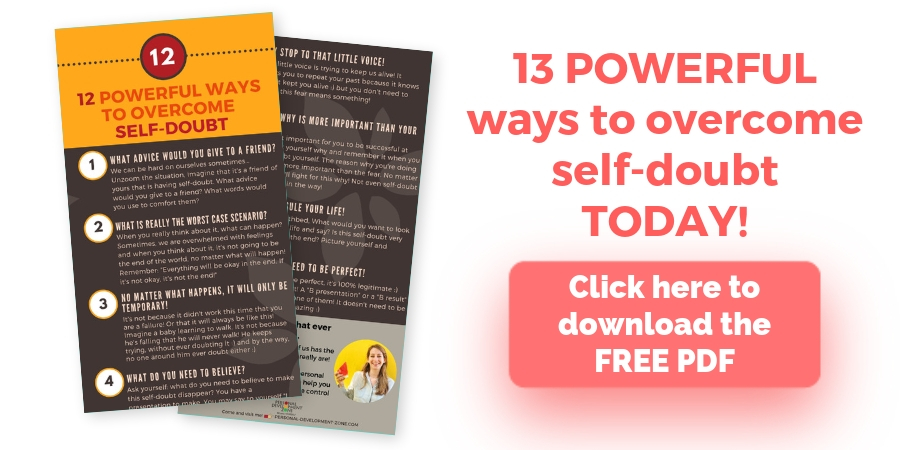 4.   Build Partnerships
To control your environment, you need strategic partnerships. Start by building close relationships with your loved ones. Extend those partnerships to neighbors, clients, suppliers, community leaders, authority figures, and even your kids' friends.
The American entrepreneur, Colonel Harland Sanders, is world famous for his company, Kentucky Fried Chicken (KFC). But did you know he retired at age 60 with only a $150 monthly pension? Too broke to pay for his own living expenses.
But he had an idea, and he sought partnerships. After more than a thousand rejections, he finally found partners for his fried chicken franchise idea. And the rest, as they say, is history.
For how to be successful in life and in business, reach out to strategic partners. Partnerships are not necessarily for big ventures. A few neighborhood moms carpooling can reduce the stress and expense of everyone commuting or picking up kids from school.
5.   Build Influence
To become successful, you need to leverage on the strengths of others. Working in teams may require skills for conflict resolution and persuasion. Learn how to build influence to give direction to your quest for success.
This is how I work to build influence:
Find emotional connections. What do people care about? Do you care about the same things?
Ask for help. By showing your vulnerabilities, you show that you value the other person. Ask for guidance, advice, and favors from those in a position to offer it. You may fear that this gives them power over you, but it actually works to build respect and influence both ways.
Be pragmatic. People tend to over analyze situations. Step in and make practical suggestions that everyone can easily understand and work towards. Don't lean too much on theory if it delays action!
Be charismatic. The most influential people exude charm and have magnetic personalities. Think Angela Merkel, Gandhi, Oprah, Elon Musk, and even Ronda Rousey.
6.   Fix Your Inner Being

Success means different things to different people. However, in almost every society, good health remains a universal measure of outward and inward success.
By taking care of your physical, mental, and emotional health, you can control your environment and master your destiny.
Ignoring your inner wellbeing can result in a multitude of problems which will mess up your destiny. These problems include illness, short lifespan, loneliness, depression, fatigue, and lethargy.
You all know my passion for meditation and I'll always advocate for its benefits. These include prolonging life, controlling addiction, reducing anxiety, reducing memory loss, and improving overall health.
Other ways you can fix your physical health and inner wellbeing include:
Getting regular medical checkups
Avoiding alcoholism, tobacco, and drug dependence
Regular exercise
Adopting healthy eating habits
Master Your Destiny To Achieve Personal Success
It's easy to give up when everything isn't going your way. When you're constantly facing hurdles and challenges and your goals seem too distant, you may feel like giving up.
Successful people keep moving forward despite these setbacks. There are many different ways you can take control of your environment and master your destiny.
I love the story of Oprah. She went through so much abuse in her teen years, enough to break the strongest person. Yet she picked herself up and emerged as one of the most successful women of our times.
How have you recently taken control of a negative environment to positively turn it into success? Are you facing any adversity that you'd like to overcome?
Share in the comments to learn how to become successful by mastering your destiny.
You may also be interested in…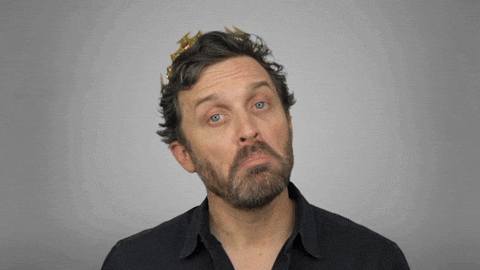 Let me know in the comments what you think about all of this! 🙂