Do you ever wonder: "what are my strengths and my talents?" Here's how to find out your true potential and making it become your biggest strength!
THIS POST MAY CONTAIN AFFILIATE LINKS. PLEASE READ MY DISCLOSURE FOR MORE INFO.
ENGLISH DISCLOSURE: I'm from Switzerland (yes, chocolate!) so English isn't my first language. Please forgive me for my mistakes 🙂  

---
✓ Should I read this? You should read this if you're interested in getting to know yourself better by discovering what you're good at!
✓ How is it going to help me? By discovering your strengths and talents, you will be able to use them as resources and to achieve all the goals you've set for yourself to feel good being yourself and living the life you truly want to live!
---
What are my strengths and talents? 
Have you ever asked yourself this question? Me too! Here's how you will be able to answer this strength question!
Strengths for an interview, personal strengths, no matter what reason or situation, it will only serve you knowing what you're good at!
Do we learn at school how to discover our strengths and talents?
I always wondered if we are doing any activities at school with kids that will make them discover their strengths.
We all have so much potential, it's such a shame that we don't know anything about it!
I don't remember doing it as a student and as a teacher neither! We should simply help them figure out what they really like to do and what they are really good at.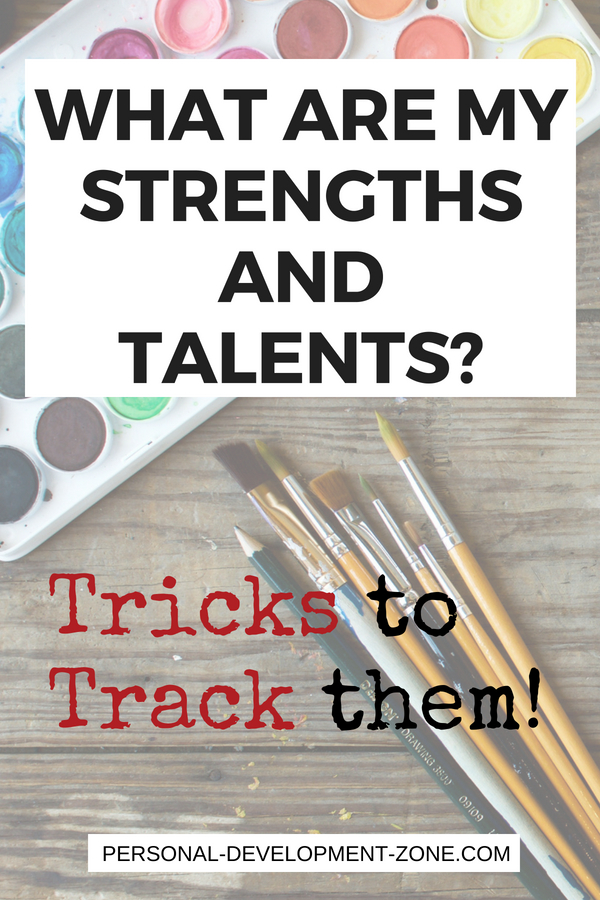 It can also help them to improve self-confidence, these years at school are very important for that matter.
After thinking about this, I asked the people around me "what are your strengths, your talents?" and guess what, most of the people have only a vague idea about it!
So I started explaining to them what are the characteristics of strengths so they will learn how to recognize them and then be ready to explore their strengths.
Also, as I said before, I think this exercise is also great to learn how to boost self-confidence…
By the way, I'm talking about talents and strengths at the same time, I'm sorry if I'm not right about the vocabulary that I'm using.
I simply want to make sure that you understand that I'm talking about our true potential, no matter how we should call it.
Also, I received an email asking me to talk about strengths and weaknesses. But I prefer focusing on the strengths of this post! I will probably talk about how to deal with our weaknesses later in the future, stay tuned!
Ok so here is a list of talent's characteristics (I just wrote the word talent here but if you prefer, it's also working with any strength that you may have), I wrote all sentences with the pronoun "I" so you can picture yourself while reading it.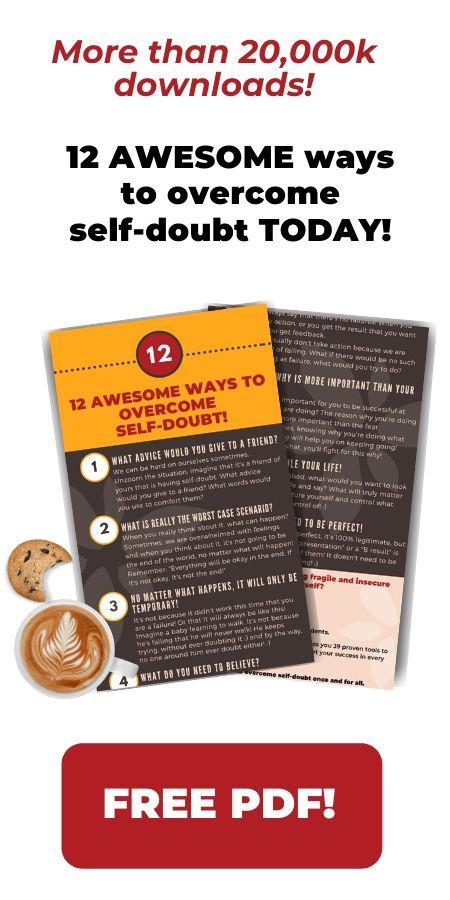 Talent's characteristics
What makes a talent, a talent? In other words, how to find your strengths?
To say that something that it's one of my talents, it needs to be…
1. FEASIBLE
I always knew how to do this talent.
It's not something that I learned, I know how to do it from "the beginning".
Maybe I just discovered it or just developed it, but it Was always inside of me.
2. EASY
I can practice this talent easily.
Each time I'm doing it, I'm doing it well and I'm productive at it.
3. DOABLE OVER AND OVER AGAIN and still being A SUCCESS
I can practice this talent over and over again and I will always be good at it.
I'm always or most of the times good at practicing this talent.
I can give more than one example of situations when doing this talent was a success.
4. A PLEASURE TO DO IT
I'm taking pleasure in doing it.
The fact that I'm doing this talent easily is giving me lots of pleasure to do it over and over again.
Maybe I need to make an effort while practicing this talent, but it's not asking me too much of energy.
5. RECOGNIZED AS A TALENT
The people around me know that I'm good at this talent. For example: "Robert, yes, he's very empathic, he can easily feel the pain of people".
People really see this talent in me.
This talent is part of me and is making me unique.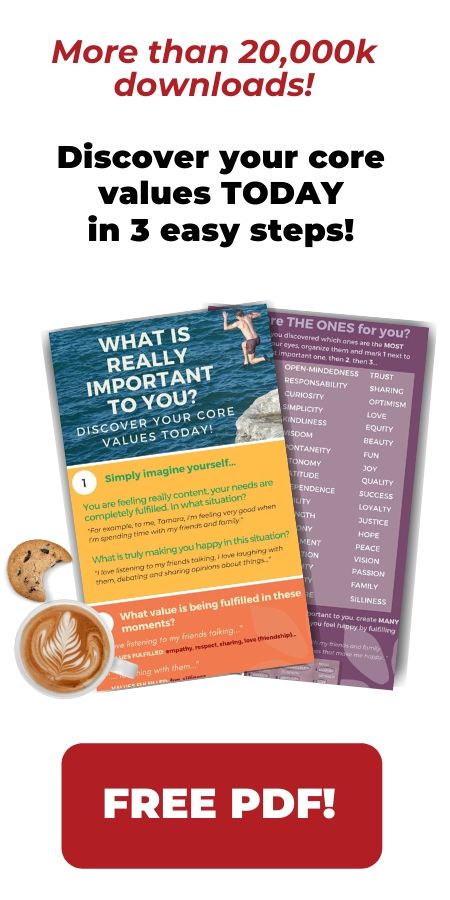 How to guess your talents in 3 questions/situations
Put yourself in these 3 situations and you will find out what you're good at.
Again, I used the pronoun "I" so it will be easier for you to picture yourself in these situations.
 When I was a child, what did people use to say about me? For example: "she was the funny one in the classroom" or "he was very responsible and he took good care of…".
 When I was a child (and able to do whatever I felt like doing), what did I like to do and what did I do most of the time? For example: After school, did I craft at home? Did I write stories? Did I play with friends?
When I was a child and also now: what am I good at?
You can ask yourselves other questions to continue the research, such as:
Historically, when can I say that I have experienced this talent and in what context? At home? At school?
Today, how am I using it? In what situations?
What am I feeling when I'm practicing my talent?
My talents and my values
How does it make you feel to practice one of your talents? Picture yourself practicing one of them.
What value does it fulfill? For example, a person has a talent for learning new knowledge very easily.
The value that is fulfilled could be maybe "curiosity" or "determination". Another example: your sister is a very charismatic person. One of her core value could be "friendship", "love" or maybe "openness".
Last step: asking 3 people
Another thing you can do is sending this question to 3 people that you love: "what talents (strengths if you prefer!) do you think that I have?"
It will take them 2 minutes to answer and you will see, the result is amazing. You can be surprised! And it's also a super easy way to feel good… Hearing nice things about yourselves… it's such a nice feeling!
When I was learning to coach, I felt a bit un-modest asking people these questions. Now that I think about it, it's surprisingly powerful to know what our talents are.
Discovering them and putting words on what I'm good at gave me potentially a lot of strength, I must say 🙂
Also, I wanted to point out the fact that discovering our talents can help us answer the question: "how to build self-confidence?"
By knowing what we're good at can help us building self-confidence have no doubt about it…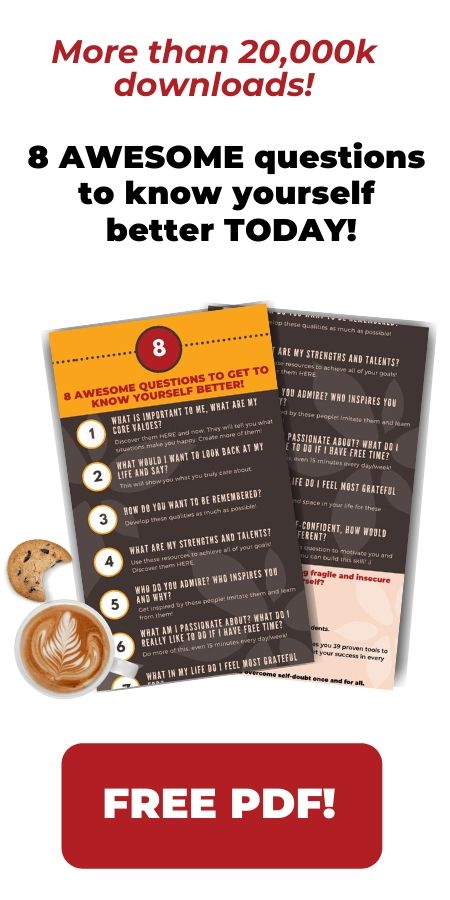 List of strengths and talents by Clifton
By the way, here is Clifton's list of strengths and talents (an example of strengths) that will help you organize all of the talents or strengths that you have.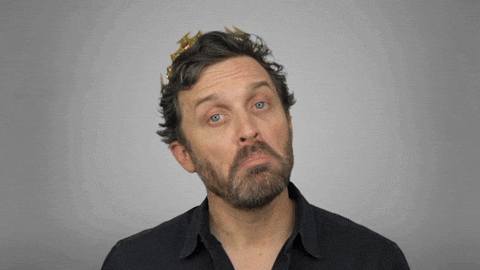 So what do you say? Are you ready in discovering your strengths and talents?
Here are two books that I really liked about this subject.
The first one, StrengthsFinder 2.0, is a book that includes a scratch-off passcode that gives you access to the StrengthsFinder 2.0 test. People call this one "Gallup strengths" and "strengths finder test".
It can only be used once! Once you've received the book, you'll go online, use your passcode and do the test. It will reveal your talents! Then, you can read the book that is a description of the strengths measured by the test…
After discovering your talents, you will see in what situations you are expressing them the most. Amazing, I highly recommend it!
Click on the book to have a look at it and its reviews:
The second one, The Talent Code: Greatness Isn't Born. It's Grown. Here's How.  is a book that is simply the A to Z way of learning about your talents and how to use them in your day to day life.
Simply click on it, have a look, the reviews will also convince you!