How is your life organized? Where do you spend your time and energy? Look at this fun exercise in the shape of the famous cheese the Camembert to discover it.
ENGLISH DISCLOSURE: I'm from Switzerland (yes, chocolate!) so English isn't my first language. Please forgive me for my mistakes 🙂 
---
✓ Should I read this? You should read this if you're interested in discovering how is your life organized and how you can make it become more like the life you truly want to live.
✓ How is it going to help me? Knowing how you're spending your time and energy is very important to make the changes that will be necessary for you to feel happier and fulfilled 🙂
---
Organize your time properly and get organized
Let's talk about time management… What's this "cheese" test?
How does your life look like? Your time is precious!
Where are we spending it? With whom? Do we want to continue like this?
You will be able to answer all of these questions in a bit.
We say a lot that we "don't have the time to do this, we don't have the time to do that". So where are we spending all of this precious time? In what activities? With what people? This exercise will show you how to manage time and the importance of time management.
The 5 domains where we spent our time
The model I'm going to present was designed by Hudson, he is a famous coach that wrote "The Handbook of Coaching" in 1999. He's saying that we can create a "camembert" of our life that would look like this: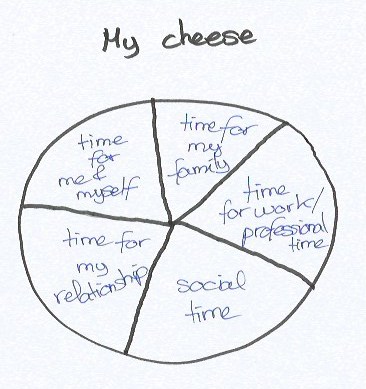 When you think about it, it's a real-time organizer. It helps you figure out where you want to put your time and energy in!
This cheese would be separated into 5 different parts:
– Time for me and myself
– Time for my relationship
– Time for my family
– Time for work/professional time
– Social time.
Hudson says that in all of these domains, we have specific roles. It's a summary of all the time spent and the activities we are doing in our life.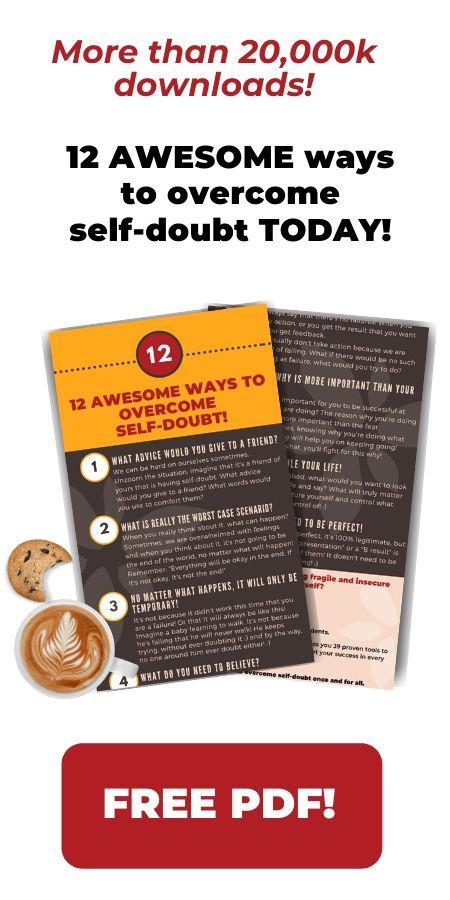 Over 10,000+ people have decided to stop feeling fragile and insecure about themselves.
What are you waiting for?
Get all of my EXPERT TIPS to build REAL confidence.
How to Feel Better = Self-Confidence Course
Want to build REAL confidence and live an extraordinary life?
Double your confidence and self-esteem with my BEST-SELLING course called This is Confidence.
I'm sharing with you ALL THE SHORTCUTS that helped me and life coaching clients become super confident.
Ask yourself: 
If you're not confident yet, you're missing out!
Enroll in This is Confidence immediately to change your life for good.
Details about the domains
Before you draw your own cheese, let me give you some details about each of the 5 domains:
Time for me and myself. This time is the time that you are taking care of yourself, that you are doing some exercise, doing your hobbies, learn new things, it's all about YOU.
Time for my relationship. This is about the time spent with our other half to develop a relationship, learn how to be together, also how to use your 5 senses to explore this relationship (including your sexual life).
Time for my family. All the celebrations, the family meetings, everything that sticks us together and when we take care and being taken care of our family.
Time for work/professional time. This is the time to earn some money. It is spent to feel useful, to do some challenges, to learn something new that we might use in the future to earn money.
Social time. Meeting some friends, new people, it can also be the time to be part of a community or an association.
[convertkit form=5224795]
Drawing your own cheese
Now, you will draw your own camembert. Divide up all the time you spent in your life, ask yourself: where are you putting 100% of your energy weekly? How are you organizing your time?
Draw a circle and then separate it into the 5 domains listed above. Try your best and if you are not convinced, erase it and try another one. It needs to look like your life right now, nothing more, nothing less.
Continue reading only when you're done.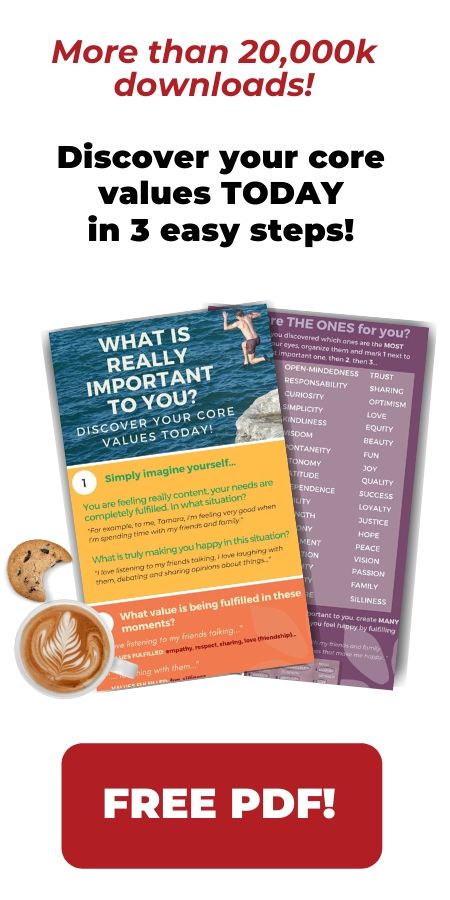 Analyzing your cheese
Now that you are done drawing it, look at it and ask yourself the following questions:
– How am I spending my time during the week?
– What do I think about the time spent in each of the 5 domains?
– Why am I spending more time in this domain and why less in this other one?
Drawing your "ideal" camembert
Now, you will draw another camembert: the ideal one. If you could use a magic stick, how would you choose to spend your time? How would you separate all of your time during the week, considering these 5 domains?
Conclusion: we can choose how to organize the life we want
You can now look at the two cheeses you have drawn. What differences can you see? How can you explain them? What do you think about the "ideal" camembert you draw? Is it achievable?
These two cheeses can become a real time saver when you think about it! It can help you choose where to spend your time and with what people and how much time!
I remember looking at my two cheeses and noticing that I used not to spend any time just for myself.
I didn't even notice it until I drew my first camembert. After discovering that fact, I started spending a bit (there's no need to completely change our habits to already get a small result!) of time alone and I felt better about myself. It was exactly what I needed back then! It wasn't too much at all: 20 minutes reading every day.
It was also the day I started reading lots and lots of psychological books and these days brought me to write this blog :).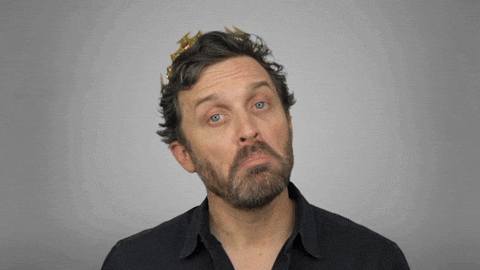 Are you interested? So get your pen on and draw yourself some yummy and revealing cheese!
You may also be interested in…