Do you prefer listening to this episode on your favorite platform??
Click HERE to get there!! And then, of course, don't forget to subscribe!! 🙂
Do you want to hear more of my accent?! Discover all episodes here!! 🙂
We're getting close to summer in this hemisphere and from what I heard from a few people…
They don't have a summer body!!
And I have so much to say about this!!
So, let's talk about a change of perspective on this that will be useful for many I think 🙂
Let's do this!!
CLICK to book your FREE consultation!
CLICK to book your one off coaching session!
Of course!! It makes sense!!
I have to admit that society is promoting non-fat body (I have to say that I don't read news, newspapers too much, so I'm not sure what's really being promoted!) but I do know that people LOVE complementing people that just lost weight so… It does says A LOT on what society does prefer when it comes to body size and shape! 😉
It makes total sense for people to start being a bit stressed, ashamed, afraid, when it comes to be out there and showing their "winter" body…!
So, first, I want to say to everyone reading/listening that if you feel like you should by now have a summer body, you're totally normal!!
It's your brain that wants to make sure that you won't be rejected by the tribe, that you will still be loved and accepted!! (Remember that in the past, being rejected meant that you would end up ALONE which means you would not SURVIVE!! Scary stuff right?!)
So that's the reality that I heard for some of us lately: They don't have "the" body ready for the summer.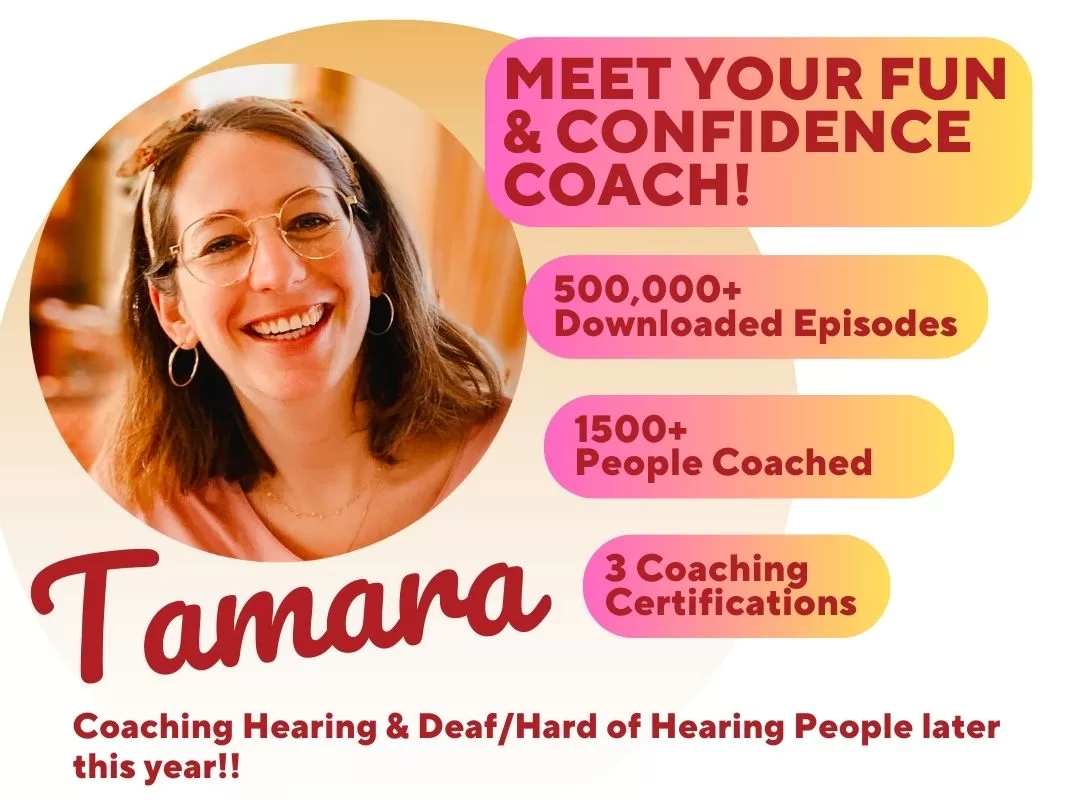 CLICK to book your FREE consultation!
CLICK to book your one off coaching session!
Something else is possible!
You're familiar with my work so you now know that it's always your THOUGHTS, what you are thinking that makes you feel a certain way.
So, it does not really have anything to do with the shape/size of your body (this explains why you find people feeling good in their body NO MATTER the shape/size of their body!! This shows that it's very subjective!!).
Deep down, what matters, is what YOU think about your body.
So, you think that having a "Summer body" will make you love your body but it's not the way your body looks that will make you love it but YOUR THOUGHTS about it! 🙂
This part is very important because it gives back all the power to you, to your brain!!
And it's to show you that it's a CHOICE (unconscious here!) that you will feel BETTER when your body will have a certain shape, a certain size!!
But you can already feel BETTER right here, right now by choosing to think something different, something that is available to you to believe right here right now!!
Without having this "summer" body.
How can you feel better right here right now?
Let's keep on going!!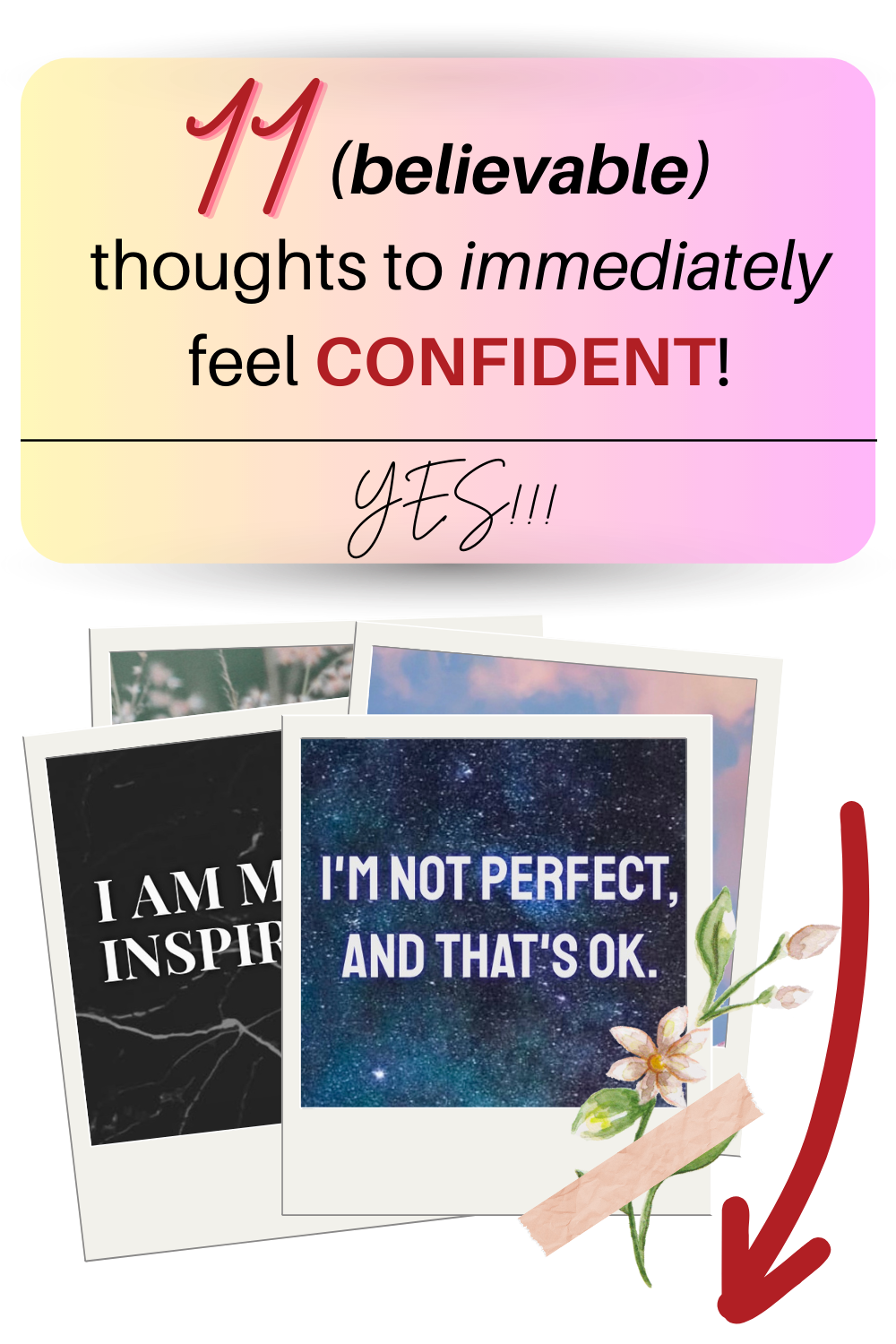 Not love… But acceptance!
Feel relieved right now: You don't have to looove your body today to feel BETTER about it.
Whaaaat?
What is VERY helpful at that moment is to find something in the middle, something that will already bring you PEACE when you think about it.
What I'm offering you now is to ACCEPT your current body, no matter its size and shape.
How would that look like to you, to accept your body as it is in that second?
To look at it from another perspective, we can think about the fact that this physical life you're a part of couldn't be possible to experience without a physical body! (I know some spiritual people may tell me I'm wrong but try to understand what I'm saying here!!)
So, instead of looking at the WAY your body looks if it's not serving you right now because your brain may offer you negative thoughts about it now, look at how PRACTICAL your body is right now!
All the things you do, all the activities, all the food it digests without you doing an extra effort…
It's the creativity minute her: How can you accept your body right here right now just as it is?
A few thoughts that come to my mind are:
I have a body.
My body helps me experience the world.
I'm grateful to be alive in this body.
My body does many things on its own, without my help.
I sometimes take for granted all that my body can do.
I can find evidence of my body being very useful for me in this life.
I have to be somewhere so this is where I am.
CLICK to book your FREE consultation!
CLICK to book your one off coaching session!
Become that version of yourself TODAY!  
The second thing I want you to consider today is this:
Picture yourself with the body you really want to have.
Now, we sometimes think AGAIN that when we will have that amazing body we will give ourselves permission to believe some things!
So, here's the question today: What would that future version of yourself THINK on a daily basis?
How would she feel? And how would she act? What would be her daily habits? What would be her eating habits?
We often think that once we achieve something in our life (goal weight for example!), we will THEN have different thoughts! We will then give ourselves permission to believe something else about ourselves!!
I say, let's reverse it!!
Let's slowly slowly starting TODAY and decide to choose to think on purpose what we would tell ourselves at our ideal body shape and size!!
For example, when you'll get to that ideal shape/size, you might tell yourself:
I have an amazing body!
I take care of my body!
What I eat is under control.
I'm healthy!
I feel healthy.
I feel good in my body.
What would that look like for you?
What would that future self of you, at her ideal body shape/size, what would she be thinking every day?
What would she be FEELING? And doing?
And act as HER right here right now, starting right here right now!! 🙂
If you want to get some support on this, this is what coaching is all about!! 🙂
Book your FUN & FREE consultation below to ACCEPT yourself, then LOVE yourself, so you can have a FUN & UNCOMPLICATED life!! 🙂
Let's do this!!
CLICK to book your FREE consultation!
CLICK to book your one off coaching session!
When people make comments… 
The last thing that I want to mention here is that, even if you make peace with your body the way it looks right now, there is a chance that other people will have something to say, comments to make…
Remember that people always have THOUGHTS, no matter what your body looks like (always heard of someone that says "They're so skinny it's not beautiful!" or "They should lose weight, it's not beautiful!").
It's like this because it's always a question of what that person THINK about, not about YOU in particular.
It all comes down to what people believe to be true (skinny is better maybe etc.) so if people make comments, remember that it's not against YOU or YOUR BODY in particular but because of sets of beliefs that they're not always conscious of.
For example:
Skinny is better
Not fat = healthy
It's like wearing glasses!
They have glasses to look at reality (based on experience, things we heard…).
It's just like this because the brain cannot treat information from ALL the world EVERY DAY from scratch! It has to be based on something.
But you are more conscious than this! 🙂
And you do now know that if your brain offers you the thought "skinny = healthy", you know that it's a thought that your brain is offering you based on something you heard, etc.
You do not have to believe your brain, you do not have to consider other people thoughts 🙂
Everyone is on their own journey in life. Let people believe whatever they want, focus on your own line, eyes on your own papers kind of vibe! 🙂