Do you prefer listening to this episode on your favorite platform??
Click HERE to get there!! And then, of course, don't forget to subscribe!! 🙂
Do you want to hear more of my accent?! Discover all episodes here!! 🙂
I absolutely have to share that with you!!
It's amazing!!
It's a book about 30 cognitive biases so it's 100% aligned with everything I always love talking about: Our brain offering us thoughts!!
Let's have a look at it a bit closer and why it matters when it comes to feeling more confident…
CLICK to book your FREE consultation!
CLICK to book your one off coaching session!
What is cognitive bias?
A cognitive bias, my definition of it is that it's a way for our brain to treat and simplify the information from the world through our own lenses, our own glasses, and our own filters.
Why does the brain do that?!
Because remember: Our brain's job isn't to make us happy, it's to keep us ALIVE!
So, it's a very efficient tool: Since it cannot every single day look at the world, treat everything that it sees from scratch (imagine for EVERYTHING, EVERY DECISION, it would be too exhausting!!), it simplifies it by doing shortcuts, by interpreting information from the world through its own filter to spend less time and get to conclusions faster.
I'll give an example right away, it will be easier to understand! 🙂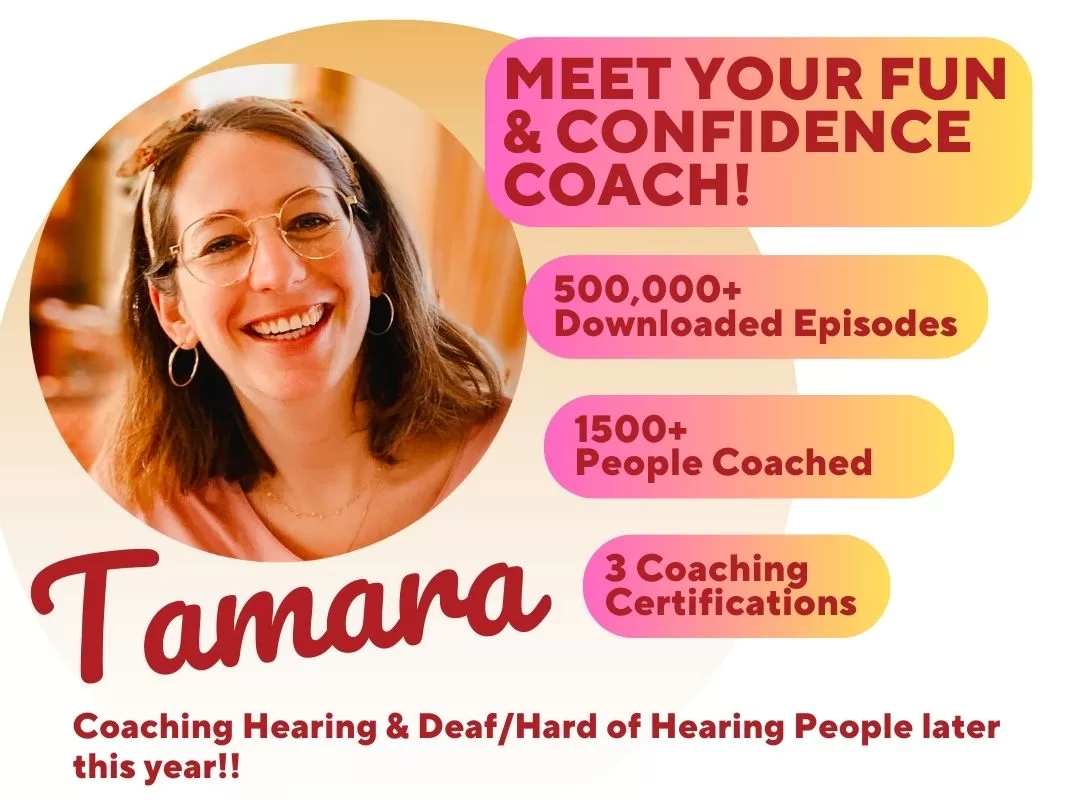 CLICK to book your FREE consultation!
CLICK to book your one off coaching session!
The confirmation bias!
I mentioned it on the podcast already and the confirmation bias is one of them that saves us so much time!
Confirmation bias is the fact that for everything that you are thinking, your brain will offer you a proof in the physical world of what you are thinking.
If you wake up one day and something's happening that is annoying you, you may think "this day is going to be ruined!"
So, what will happen is that all day long, you're going to find evidence that "this day is going to be ruined!".
It's simply the brain being efficient! It's that simple!
When you consider that your brain's job isn't to make you happy but to keep you ALIVE, you don't take what you're thinking so seriously because you KNOW that it's your brain that is offering you a thought to KEEP YOU ALIVE!
And this is a skill: Not to believe everything you think, just THIS will completely CHANGE YOUR LIFE!
Just for the fun of it, let's have a look at 2 others cognitive biases and then, what to do with knowing that we have them when it comes to feeling more confident.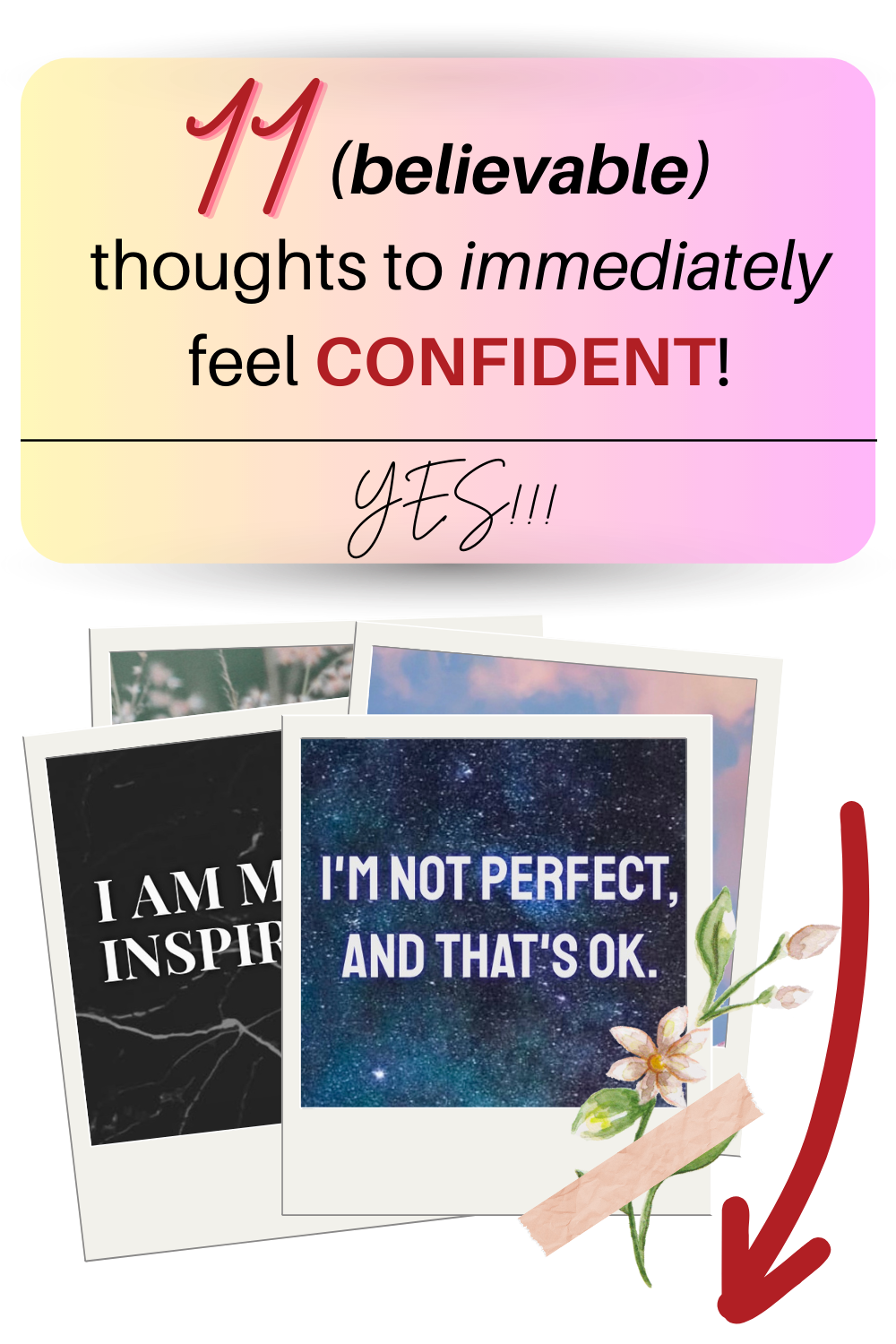 Just for fun!
It's a book in French so I'm not sure it's that valuable to share it in English but I absolutely LOVE the title: "Méfiez-vous de votre cerveau!" and the translation would be:
Be aware of your brain! Be suspicious of your brain! Watch out for your brain!
And it's very accurate actually, it's to be careful of what your brain will tell you!
It all comes down to having more AWARENESS, this is step 1.
So, 2 more examples? Let's do this!!
The negativity bias is a bias that explains that our brain will focus on the negative things and information more than on the positive ones. Why is that?
It's a typical survival instinct! The brain wants to protect us from danger so it's going to look for threats, for danger! And so, it will scan reality with filters such as: Is this person trustfully? Is this street safe? By always imagining the worst-case scenario and focusing on this and only this!
Another one that you may be familiar with is the placebo effect and the way it works is very interesting!
It's all about the fact that when we believe in the efficiency of treatment, this raises the efficiency of the treatment itself!
It's correlated with the fact that if a doctor is talking to us because they're wearing a white doctor shirt, it has more impact, we believe we are in good hands!!
What is very interesting is that by believing in the fact that the treatment will make us feel better, scientists discovered that by thinking it will work, some hormones are produced in the brain (dopamine and endorphins, hormones of pleasure) and some regions in the brain that signal the pain and the suffering are shutting down… So, the result is that we DO feel better!!
Why not? I think this is a GREAT cognitive bias somehow! 🙂
And the last cognitive bias described in this book is the "bias of the blind point" which is an extraordinary one.
Which one is it?
It's the one that people have when they believe that they DON'T have cognitive biases!! So funny right?
I always love these "meta" discoveries! We think that we are not the victim of our brains having cognitive biases… When we actually have this, we DO have a cognitive bias which is called "bias of the bling point"!
I hope you appreciate these translations! 😉 Right on point!!
CLICK to book your FREE consultation!
CLICK to book your one off coaching session!
Why does it matter?
First, it matters because it's really fun to see what our brain is doing for survival reasons and we DO believe it and think that it's normal, that it's the reality, the way things are!
But it's always shortcuts or interpretations of reality!!
This is why it matters when it comes to feeling more confident: When we often feel insecure, it's simply our BRAIN telling us STORIES as to why what we are going to do is literally going to KILL US!!
But when you are aware that these are just thoughts your brain is offering you (including all of these cognitive biases!), you slowly slowly LESS believe what your brain is offering you and you're more cautions when you take action from what you are thinking.
And it's the same with confidence!
Next time you feel the opposite of confidence: Insecurity, frustration, unsatisfaction, beating yourself up, blaming yourself, judging yourself, overthinking… You KNOW that it's YOUR BRAIN!
It JUST WANTS TO KEEP YOU ALIVE!
And you discover that every thought is optional!
If you're curious to see what that could look like for you, let's talk! 🙂
Being in control of your brain and not the opposite is the secret to feeling genuinely better.
It's the secret to finding genuine emotional peace and freedom.
You are always in control, in every situation! Let me show you how that works, in ANY situation of your day-to-day life.
Book your FUN & FREE consultation and let's get you there!! 🙂
Click below and book your consultation! 🙂
I'm excited!
CLICK to book your FREE consultation!
CLICK to book your one off coaching session!