Do you want to hear more of my accent?! Discover all episodes here!! 🙂
Discover today an amazing way to improve all of your relationships.
By doing so, you'll boost your confidence because you'll feel better around people, more secure, and comfortable.
You'll feel like you have things under control! 🙂
Let's dive right in so you can see for yourself! Let me convince you!
The problem with our relationships… 
Without doing it on purpose, it happens often that we may judge or criticize others, even the people we really love.
We think that we know better, that they should do things differently or maybe that they should have said something else!
We get annoyed at what they did or said and this is what I mean by saying that we are sometimes looking for "separation" or in other words for "distance" in our relationships.
We know what should happen instead, what others should do or say and we cannot focus on anything else! We are right and that's it! 🙂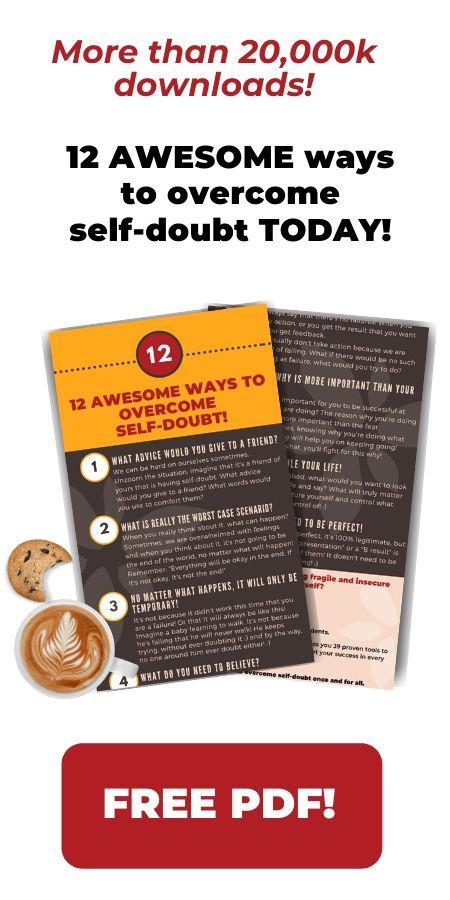 For example, a friend that is working too hard…
Let's take the example of a friend of yours that is working too many hours in your opinion.
You think that he should work less, enjoy life because time is passing fast and you think maybe that "we shouldn't spend more than 9 hours per day working!"
So you judge him for exaggerating for staying late at work, for being on his phone at night checking his e-mails, etc. …
You look at things that are different from you, from what you are and what you are doing.
By thinking a thought for example such as "he shouldn't work that hard", you are finding proof of it which is confirming what you think over and over again!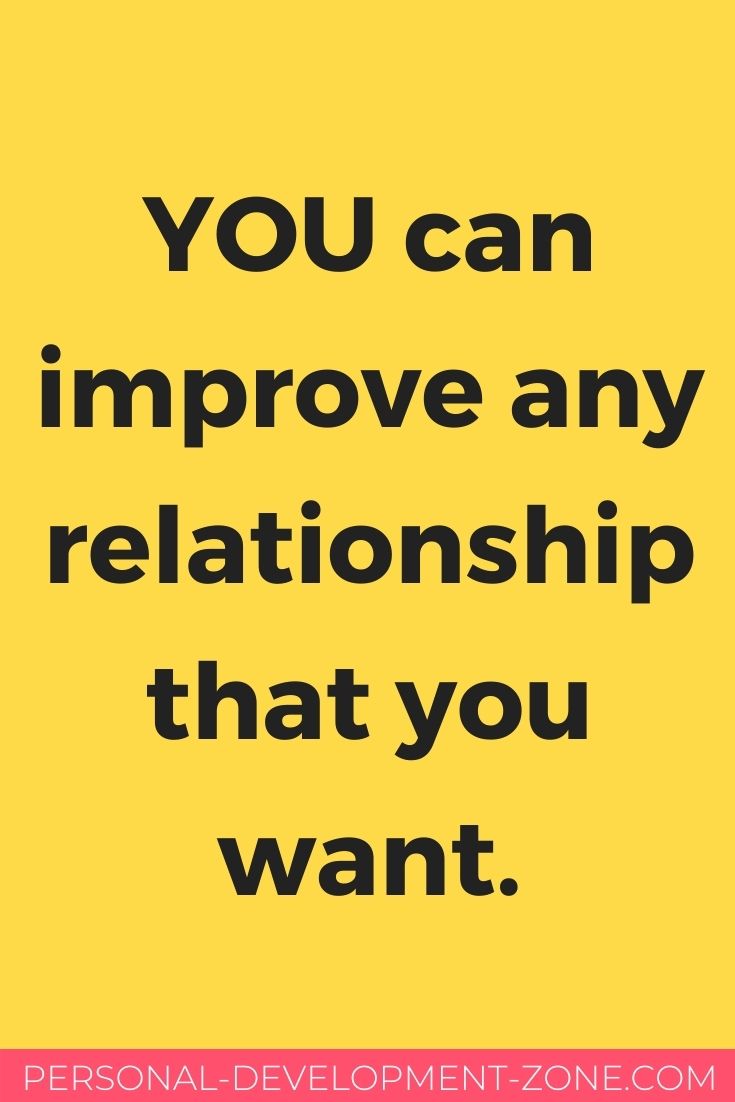 Look for connection, instead of separation!
But what if you would actually more look at what makes you great friends?
What if you would look at what you two have in common? Things you like that he's doing or being, what are they?
What would change if you would focus on this instead?
Trusting that he knows what he's doing but also, not beating yourself up for thinking that you know better.
You do know better when it comes to YOUR LIFE.
You make the best choice for you and nobody knows better than you what's good for you! 🙂
But when it comes to your relationships, looking for the separation creates the opposite of what you want. It really creates distance and separation.
In a relationship, no matter the nature of it, you want to feel connected to the other person. You want to feel close to that person, you want to spend good moments, not moments of judgment or criticism.
So, what if this friend knows what he's doing? What if actually, you believe that he has good intentions for working "too much" as you would say.
What if you would believe that he knows what he's doing and that it's okay that you think something different? Both of you don't have to work the same amount of hours or have the same point of view about everything!
You can still have a great relationship even if you're completely different!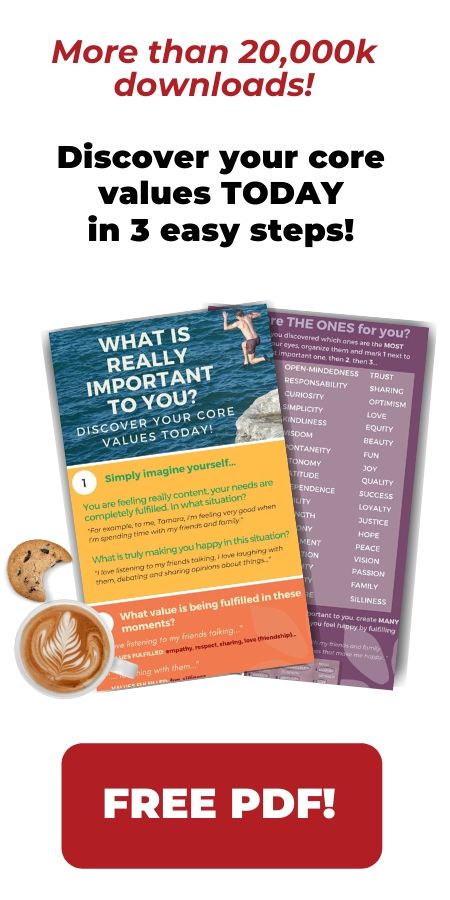 Do this, no matter the nature of your relationship 🙂
Actually, sometimes we think that we have a problem with one person and we get stuck on this.
I remember hearing on a podcast one day that you need just one person to improve a relationship!
I really believe in this! 🙂
So, no matter if it's a personal or a professional relationship, you can always improve it by looking at what you two have in common, what connects you and not separates you.
Even with your boss!
She/he's annoying, but for sure you can find things in common and that you may share! 🙂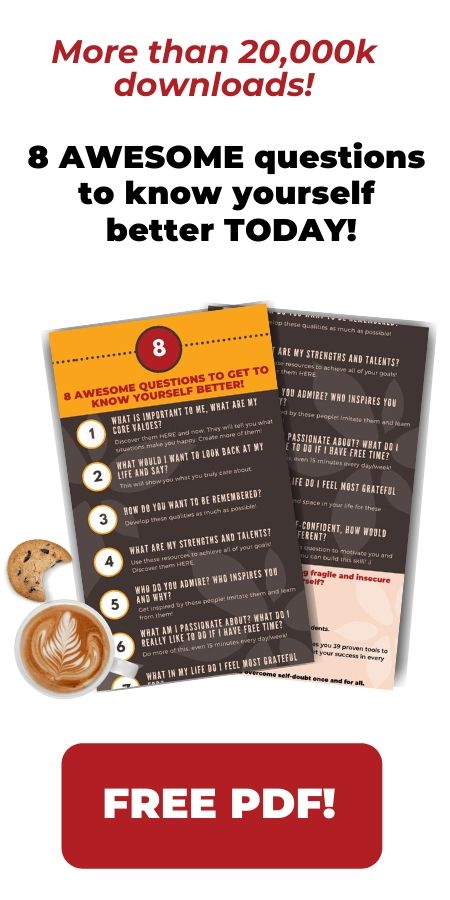 Over 10,000 people have decided to stop feeling fragile and insecure about themselves.
What are you waiting for?
Get all of my EXPERT TIPS to build REAL confidence.
How to Feel Better = Self-Confidence Course
Want to build REAL confidence and live an extraordinary life?
Double your confidence and self-esteem with my BEST-SELLING course called This is Confidence.
I'm sharing with you ALL THE SHORTCUTS that helped me and life coaching clients become super confident.
Ask yourself: 
If you're not confident yet, you're missing out!
Enroll in This is Confidence immediately to change your life for good.
Looking for connection = building your self-confidence!  
When you are focusing on what connects you to someone else, you are feeling more in control of the situation.
And as I always say, what we lack often in our life is this feeling of control over our life.
When you are focusing on connecting with somebody else, you are creating a healthy climate of genuine moments of sharing!
This without a doubt, will help you feel more in control as I said, and more confident and secure at that moment.
You'll also be proud of not beating yourself up! You maybe think that you know better and that's fine.
We all have positive intentions and of course, you just want to help others!
But what is important to you isn't necessary to someone else and that's okay.
You know that looking for the separation is something that you may have done until now, but you know the benefits of looking at the connection instead, for you, for the other one, and for the relationship! 🙂
And when you don't beat yourself up, you're building your confidence because you know that you're doing your best, always!
To sum up!  
Start right now with the next person you're going to encounter.
It can be somebody that is close to you or even someone that you see for the very first time!
What do the 2 of you have in common? What connects you?
And when you will think of what is maybe different from that person or what is separating you, catch yourself.
Nothing has gone wrong, everything is ok, it happens!
Just reframe your thought and focus on what you have control over: Finding the connection instead of the separation with that other person.
What do you have to lose to try? 🙂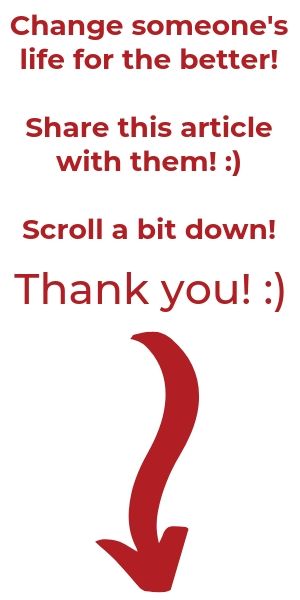 You may also be interested in…