Do you want to hear more of my accent?! Discover all episodes here!! 🙂
Of course, we all want to make the world a better place.
Why is that?
So, we can feel good!
But let's see how it's actually counter-productive…
Skeptical? Continue reading!
Fixing yourself, fixing others?
When I'm talking about fixing yourself and/or fixing others, I'm talking about the moments in which we're trying to control how we are feeling and how other people are feeling.
For example, your best friend is feeling quite upset and you are trying (from a good place!) to cheer her up.
We may say sentences such as:
Cheer up, it's not as bad as it sounds!
In 5 years from now, this won't be a problem!
It could be worst…
Of course, it's coming from a good place but I think that very often, we are trying to "fix" the world around us so we can feel better.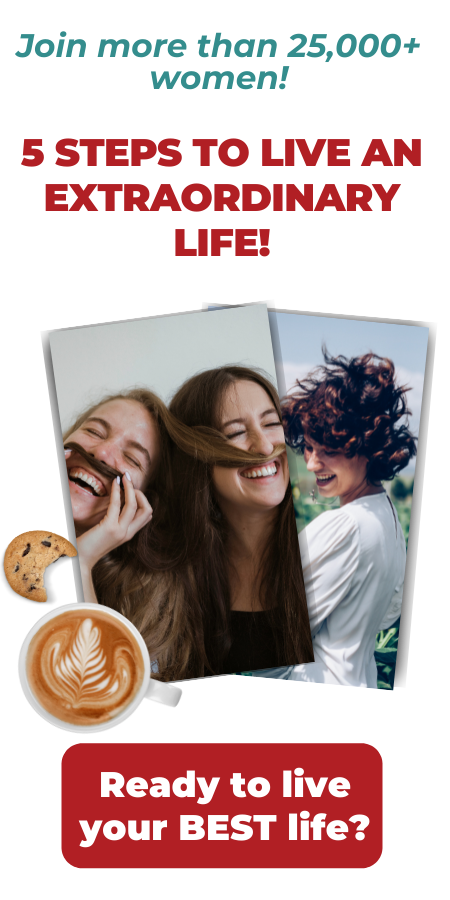 Negative emotions are a part of life!
Negative emotions are a part of life and I really think that it's totally okay to feel bad sometimes, it's just part of being a human being.
The issue here is that we actually feel bad about feeling bad!
Because we think that we have everything to be happy and that we shouldn't complain.
But what if we are feeling bad, our friends are feeling bad and we would just let them feel bad at that moment?
Be there for them for more than trying to "fix them", so they feel so YOU feel better?
Interesting, right?
Think of a little kid coming back from school and being sad about something.
What if we would hear his sadness and be there for him instead of trying to make him feel better right away by giving him a tasty snack? A hug can help a lot! 🙂
Catch yourself and trust yourself!
Next time you're catching yourself trying to "fix" yourself or somebody else, say to yourself:
I can allow this emotion. It won't take too much time.
I can let this person feel this way, there's no one and nothing to be fixed.
Wondering how we can truly allow emotions?
Screenshot/save this infographic that I created on how to master our emotions: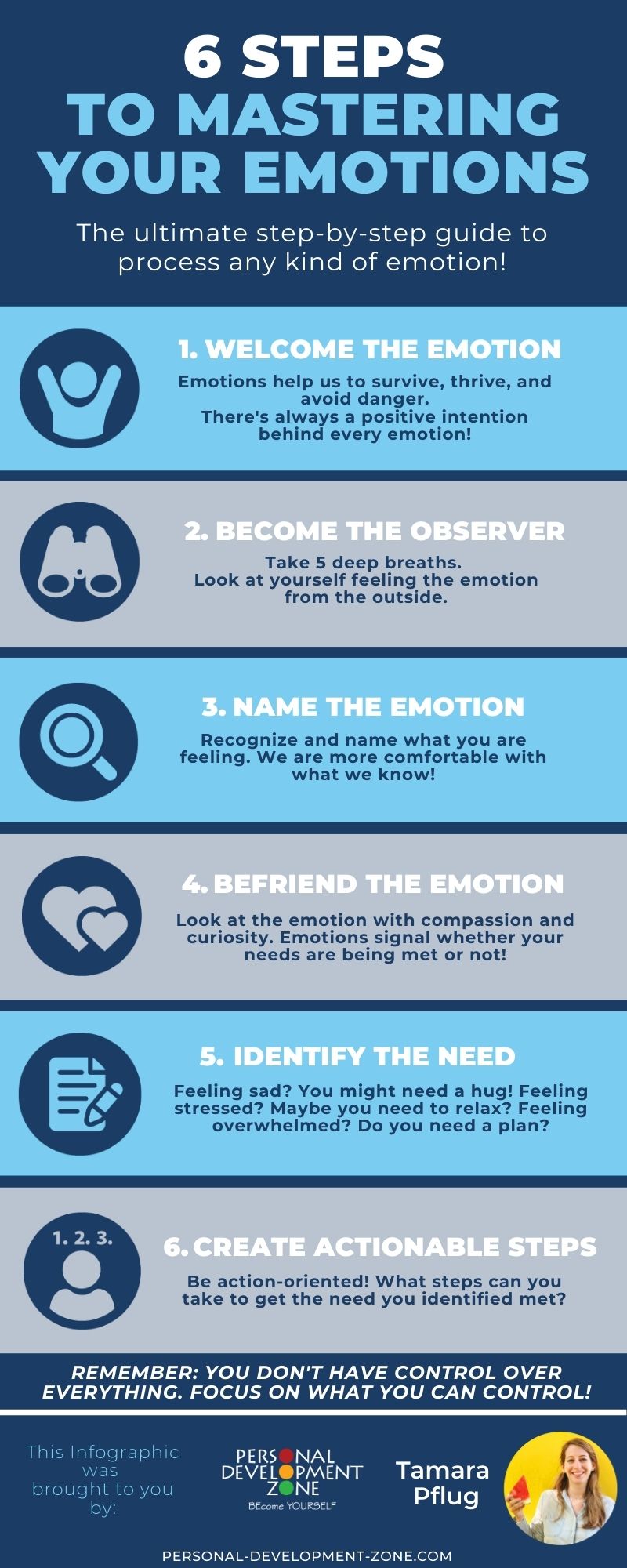 What do you need help with?
(Choose between the 2 options)
By the way, when you are more aware of feeling negative emotions, you're increasing your willingness to really allow them!
So, allow every emotion you're feeling, it's really the proof of being alive in this world!
And then, you can ask yourself this inspiring question to deep a bit this work:
Why is it a problem to allow negative emotions?
What can happen?
What is wrong when someone that I know/love is feeling a negative emotion?
How can I let them live this real & authentic life while being there for them?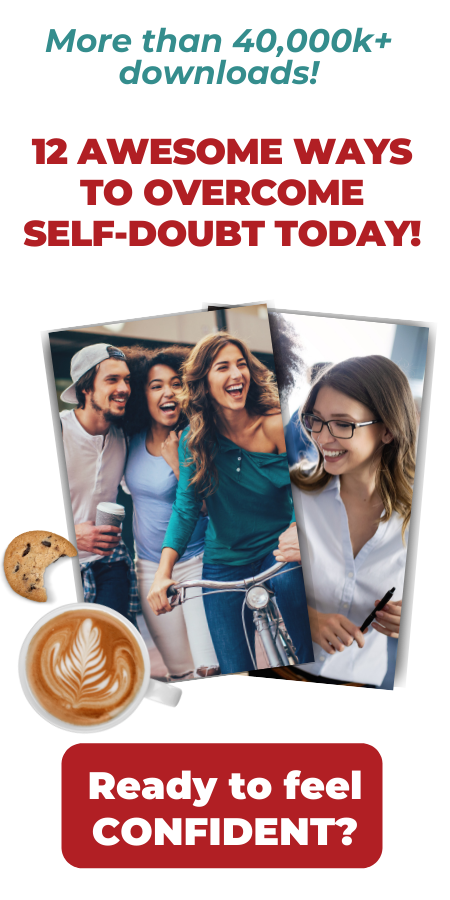 To sum up! 
As you can see, there's nothing wrong with trying to fix the way we are feeling or somebody else is feeling.
It's totally normal, we want others to feel good and we want to feel good!
Negative emotions aren't fun and this is the main reason why we don't want to feel them…!
So, if it's happening, if you have thoughts of "I want to feel better/I want her to feel better", simply catch yourself and have compassion.
Remind yourself that it's totally legitimate you want to do it.
But with this awareness, refrain from doing anything or saying anything to cheer yourself or others up.
There's nothing and no one to fix.
Just be present and believe that this too shall pass! 🙂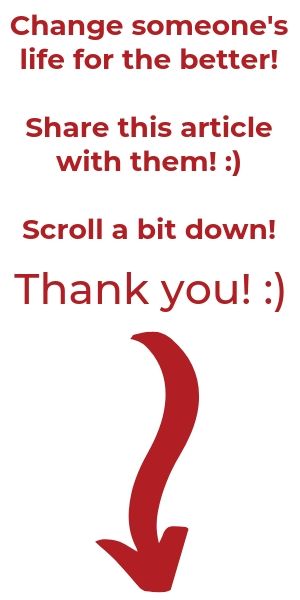 You may also be interested in…