This is a million-dollar question!
It's typically the kind of thing that would be super useful learning at school, right?
But it's okay!
It's never too late! Let's dive right in!
Do you want to hear more of my accent?! Discover all episodes here!! 🙂
Change of paradigm: It's okay to argue!
Fighting/arguing you name it…
No matter what we call it, we know that fights and disagreements with the people we love are here to stay!
And that's fine, there's nothing wrong with having a fight…
The whole problem is how we go through it, what we do with it and how we end it…
Because when you think about it, nothing's wrong with disagreeing with someone, right?
It can actually enrich so much of our lives when you think about it!
This is why here today, I won't talk about fighting less necessarily but more about HOW to fight better!
So, I want you to ask yourself, just out of curiosity:
What's wrong with fighting/arguing with someone we love?
Is there a "healthy" way to argue?
How can I fight "better" from now on?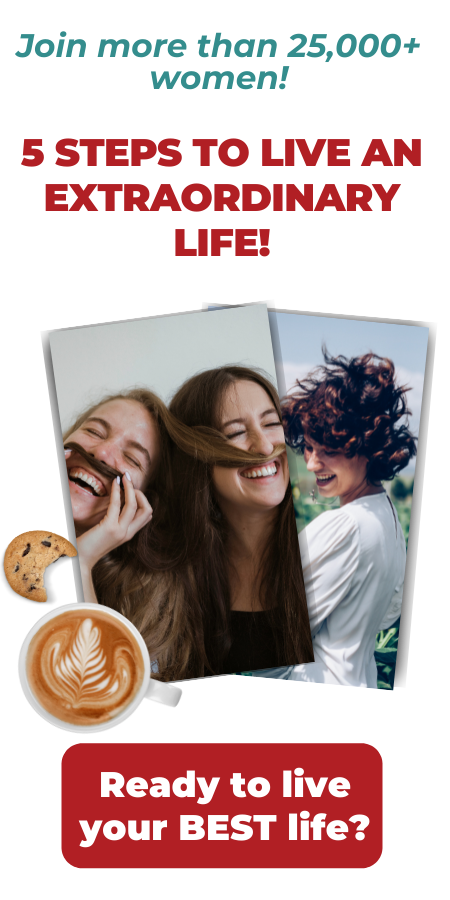 How to Properly Argue in 4 Steps
I love when things are organized so this is why I built this method in 3 steps!
1. The "What are the facts" step!
The biggest problem when it comes to fighting is that we tend to spin in interpretations and accusations that aren't actually facts!
This is why they are always different from one person to another!
"You said you will do this but you actually lied about it by not saying this!"… This could be interpreted in a lot of different ways, right?
So here, the step is to stick to the facts:
What is happening in terms of facts? And just for a reminder: Facts are something that we could all agree on, they would be accepted in a court of law!
The facts could be:
Someone that did not show up
Someone that did not show up at the time they said they would
…
As you can see, it cannot be something vague or not factual such as:
Someone hasn't been listening
Someone hasn't been interested
…
We have no real proof of this! Right?
So, ALWAYS, STICK TO THE FACTS!
2. What are the interpretations of the facts on both sides?
When the facts are clear, each one of the fighters can express the interpretations they have of what happened, what do they make the facts mean.
For example, one person can say "Since you did not show up, I thought that you didn't care about me".
And at that moment, it is essential to, of course, be aware of our own thoughts in the first place (50%!) and at the same time, to consider the option that someone else has other thoughts about the same event/the facts and the most important: To remind ourselves that they are trying their best, always.
As hard as it may seem in this kind of moment, it is absolutely essential to develop empathy and to look at the facts from someone else's glasses.
So here, we have to remind ourselves that fights are most of the time about the needs of people that aren't being met and down the line, people just want to be seen, heard, and understood.
And… It's never really about us!
In every fight, every "fighter/arguer" thinks about their little person.
I know that reminding myself of this is making the difference at the moment!
3. Allow emotions when they come up!
This step is also VERY important.
While discussing, it is essential to take deep breaths and to allow any emotion that may come up.
The problem that I hear a lot from my coaching clients is that they feel "out of control", they feel like they are at the mercy of their emotions when they are fighting.
This is why taking deep breaths is essential.
And at that moment, it's always important to remind ourselves that we are NOT our emotions. We feel them, but it doesn't mean that because we feel an emotion (anger) that we are an angry person.
And if the emotions are being felt very strongly, instead of reacting to them (which we all did: screaming, hitting, throwing stuff…), the best is to go to another room, to go outside, to give ourselves and the other person (and the fight!) some healthy space.
What do you need help with?
(Choose between the 2 options)
4. Be solutions-oriented!
The last step is, instead of spinning in the problems and blaming each other, to be solution-oriented.
It all starts by being creative and asking ourselves:
What solution can we find?
And to really take us out of this argument and to visualize the future (the energy is better when we look at the future!) and ask ourselves:
Next time we are facing this kind of situation, what can we do? What can be done?
And this discussion again, has to come from both sides that are working together as a team! They are not against each other!
Both understand the other one (as much as possible…!) and both deep down, want a solution to this situation!
Try it now by visualizing it right now!
I love the saying that says: "It takes 2 to fight".
So, it doesn't matter what the other one is doing, YOU can totally make this fight less bad than it used to be! Even good should I say!
So, let's use the magic of the brain!
What is amazing about this awesome tool that we call the brain is that if you think something, he doesn't know if you are truly in the present or just imagining something!
Which means that you can imagine yourself in a future fight now and do the total exercise (you can even get mad all by yourself, no need for another fight partner!).
Try it out: Think of a fight you've been in recently maybe or even better: Think of something that is annoying you about someone you love and you thought of talking to them about it.
Do you have your situation in your eyes? Close your eyes if this can help!
Then, go through the 4 steps:
1. The "What are the facts" step!
Then:
2. What are the interpretations of the facts on both sides?
Here, imagine what the other one could say and again, really put yourself in that other person's shoes.
Think of what they might be feeling, what they might be thinking, why they think that they are right…!
Now, on to step #3:
3. Allow emotions when they come up!
What emotions are you going to feel, you think?
You weren't born yesterday! You have maybe an idea of what you might feel at that moment…?
Can it be:
Frustrated?
Impatient?
Angry?
Furious?
Resentful?
Lost?
Cold?
Restless?
Insecure?
To name a few! I truly believe that by already pointing at what we are feeling, we are allowing the emotion, we feel it in our body, we understand that nothing has gone wrong, emotions are just here to be processed, it's all part of the deal of being a human being!
And now onto step #4:
4. Be solutions-oriented!
Consider what solutions you could think of right now?
The idea here is to understand better the process and then, simply follow it next time you're being part of a fight/argument…
And of course, the amazing thing about visualizing is that you can really be empathetic to the other person… You're not (yet!) in the middle of some tension, you can really try to get what is important to the other one.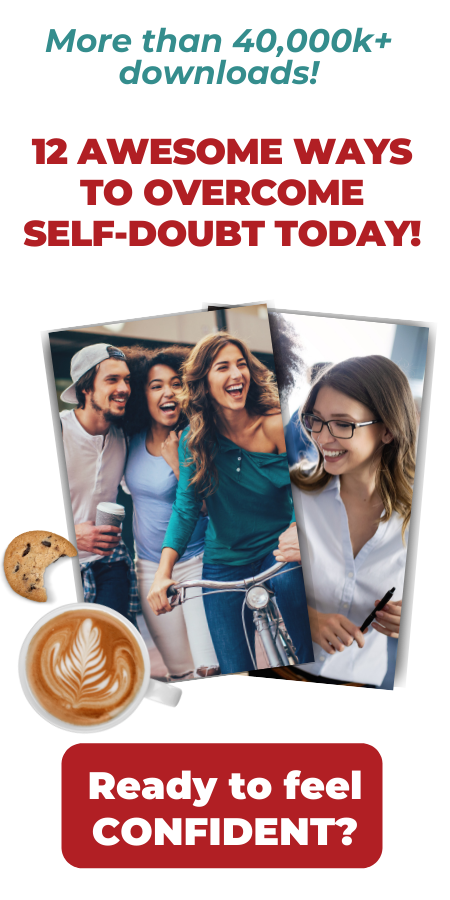 It's not always going to be the same!
What I hear a lot from my amazing customers is that they are afraid that, since they always fought/argue this way with the people they love, that it's always going to be like this.
Absolutely not!
We can all make any changes that we want in our lives starting right now.
If your brain is telling you that this is the way you always fought and it will always be like this, just catch your brain saying this and be kind to him! He just wants to keep you alive!
And he sees that you are alive today (indeed!) and so, the way you fought until now was totally fine to him but… What if you could fight a different way and still be alive tomorrow?!
Challenge that brain of yours!
To sum up! 
As you can see, we can always make any change we want in our lives.
The very first step is to be more aware of which one we want to start with!
Having a clear and clean process when it comes to fighting and arguing is already amazing.
Because the way we fight and argue has so many consequences on our self-esteem, our self-confidence and of course, on our relationships!
So, you definitely have to try this process and let me know how that goes!
To more (amazing and productive) fights!