Develop your skills and talents with the help of superstar celebrities! 
Masterclass is the fancy answer to all the questions you may have…
Why choose Masterclass?
Let me tell you why Masterclass  is the one for you (or perfect as a gift!).
The internet is full of online tutorials!
Often brought to you by unknown, self-proclaimed "gurus" with little or no industry expertise. The ones run by recognized industry leaders are too damn expensive and very difficult to get into…
What if I told you that there were online classes that were brought to you by superstars you have always known and are leaders in their field?!
And what if I added that the tutorials are comprehensive enough to give you a great shot at becoming an expert yourself?
What if I told you that these classes are not only affordable, but have no restrictive pre-qualification processes?
Anyone with an interest can enroll at any time, study at their own pace, and won't cost you an arm and a leg?
You'd probably say I'm lying… Or that these can't be real experts, just a bunch of wannabes, right? Well, Masterclass is everything it promises and more.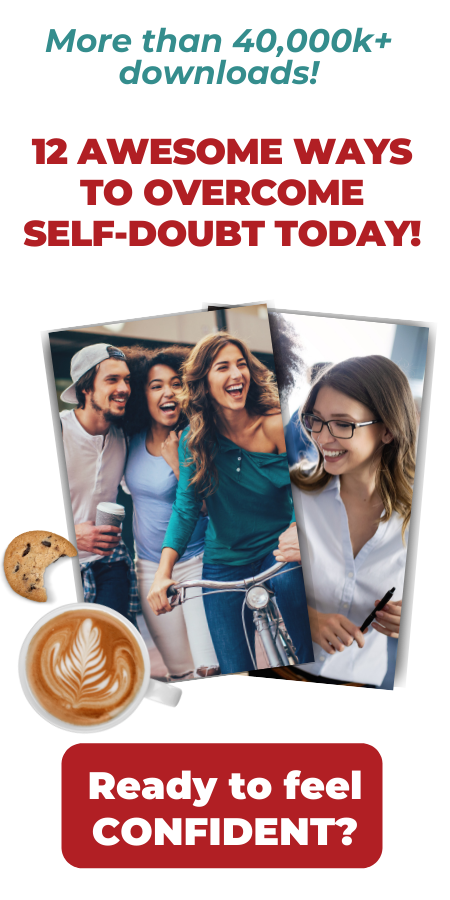 Who's teaching and what can you learn? 
We could sing about their accolades forever, but just check out the brief profiles of just 18 of the top tutors featured:
(Click here to access to all of them in a glance!)
1. Helen Mirren teaches Acting
Triple Crown of Acting winner, i.e. the Academy Award, Tony Award, and Emmy Award. She has also received the Olivier Award, BAFTA Awards, Golden Globe Award, Cannes Film Festival Award, Academy Fellowship, appointed a Dame Commander of the Order of the British Empire, and has a star on the Hollywood Walk of Fame.
2. Serena Williams teaches Tennis
She's an 8-time Women's Tennis Association rank world No. 1 singles player. She holds the record in the number of Grand Slam titles in singles, doubles, and mixed doubles. She holds the most titles for the Australian Open and the US Open. She's a 5-time winner of the WTA tour, winner of 4 Olympic medals, and 4-time winner of the Laureus Sportswoman of the Year.
3. Christina Aguilera teaches Singing
She's earned 5 Grammy Awards, one Latin Grammy Award, has a star on the Hollywood Walk of Fame, and is No. 58 on Rolling Stone's 100 Greatest Singers of All Time.
4. Gordon Ramsay teaches Cooking 
Awarded Officer of the British Empire and his restaurants have earned a total of 16 Michelin Stars. He's Forbes 21st highest-earning celebrity in the world and presents on popular TV shows including Hell's Kitchen (UK & US), MasterChef, MasterChef Junior, The F-Word, Hotel Hell, and Ramsay's Kitchen Nightmares.
5. Malcolm Gladwell teaches Writing 
Staff writer of The New Yorker for over 20 years and author of 5 books, all on the New York Best Seller list. Appointed to the Order of Canada, named by Time in the 100 most influential people list, and won the Award for Excellence in Reporting of Social Issues by the American Sociological Association.
What do you need help with?
(Choose between the 2 options)
6. Annie Leibovitz teaches Photography
She's most famous for her photograph of John Lennon on the day he was assassinated and is the first woman to exhibit her work at the National Portrait Gallery in Washington. Won the Royal Photographic Society's Centenary Medal and Honorary Fellowship, the Prince of Asturias' Award, and the Paez Medal of Art.
7. Martin Scorsese teaches Filmmaking
He's the founder of The Film Foundation and the World Cinema Foundation, and also the most influential filmmaker in cinematic history. He has won an Academy Award, Emmys Award, Grammy Award, BAFTA Award, Cannes Film Festival Award, Golden Globes Award, Directors Guild of America Award, and the Palme d'Or.
8. Dr. Jane Goodall teaches Conservation
Founder of the Roots & Shoots programme and the Jane Goodall Foundation. She's a British Dame and an officer of the Order of the British Empire (DBE). She's the top global expert on Chimpanzees and a UN Messenger of Peace. She's earned over 40 awards for her work on conservation and environmental protection.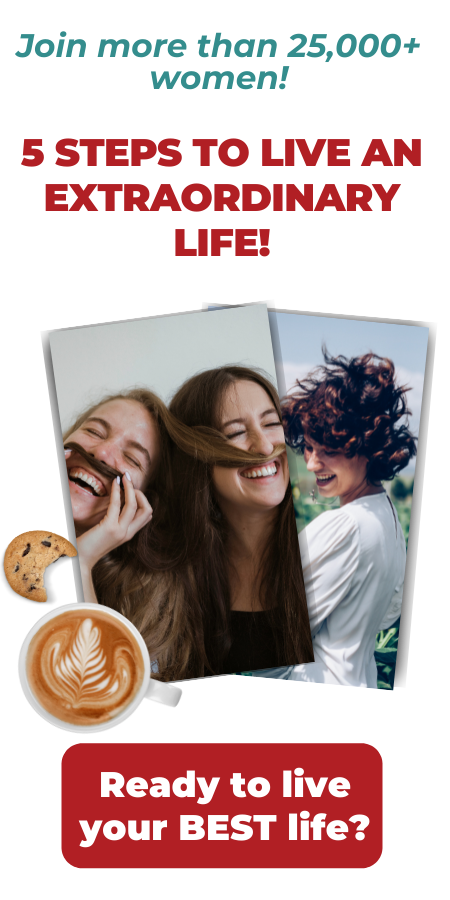 9. Chris Hadfield teaches Space Exploration
Retired astronaut and decorated Royal Canadian Air Force pilot, Chris Hadfield earned the Order of Canada, Order of Ontario, the Meritorious Service Cross, and the Canadian Forces Decoration. He's a former commander of the International Space Station and the first Canadian to walk in space.
10. Daniel Negreanu teaches Poker
Daniel Negreanu won the World Poker Tour twice and the World Series of Poker six times. He was named world best poker player of the decade and winner of the second largest live poker tournament prize. He was inducted into the Poker Hall of Fame in 2014.
11. Stephen Curry teaches Basketball Shooting, Ball Handling, and Scoring
Professional NBA basketball player for the Golden State Warriors and regarded as the greatest all-time shooter in the history of basketball. Multiple winner of the NBA Most Valuable Player (MVP) Award.
12. Margaret Atwood teaches Creative Writing
She has the Order of Royal Society of Literature, Order of the Royal Society of Science, Order of Ontario, and Order of Canada. Winner of over 20 awards and over 20 honorary degrees. Awards include the Man Booker Prize, PEN Center USA Lifetime Achievement Award, Governor General's Award, Arthur C. Clarke Award, and the National Book Critics Circle Award.
13. Deadmau5 teaches Electronic Music Production
Deadmau5 has won numerous awards including Grammy Awards, Beatport Music Awards, DJ Awards, International Dance Music Awards, and DJ Music Awards.
14. Shonda Rhimes teaches Writing For Television
She wrote Grey's Anatomy, Scandal, and Private Practice. Some of her awards include Directors Guild of America Award, Producers Guild of America Awards, Writers Guild of America Awards, Primetime Emmy Award, NAACP Award, GLAAD Media Award, Black Reel Award, and Banff Television Festival Award.
15. Alice Waters teaches Art of Home Cooking
Top American chef and author of several books. She has been inducted into the National Women's Hall of Fame, California Hall of Fame, and the New Jersey Hall of Fame. Alice has received many awards including the Wall Street Journal Innovators Award, National Humanities Award, and the Bon Appetit Lifetime Achievement Award.
16. Tom Morello Teaches Electric Guitar
Two-time Grammy winner, Tom Morello is known for his tenure with the band Rage Against the Machine and then with Audioslave. As of 2016, Morello is a member of the supergroup Prophets of Rage.
17. David Axelrod & Karl Rove Teach Campaign Strategy
On the Masterclass website, you can find that "David Axelrod and Karl Rove reach across the aisle to offer an inside look at winning campaign strategies. The respective architects of Barack Obama's and George W. Bush's historic election victories teach how to develop a campaign platform and reach an audience with consistent messaging. Find the inspiration and tools to get involved at any level, or simply become a more informed, engaged citizen."
18. Dan Brown Teaches Writing Thrillers
Dan Brown is the best-selling author of 'The Da Vinci Code', this should already be enough for you to trust that he's the best you can find for writing thrillers! 🙂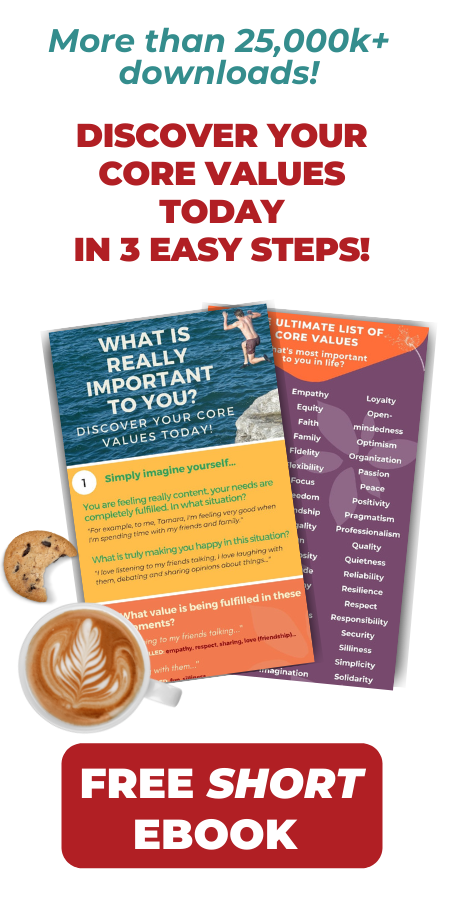 How I Found Out About Masterclass
I watch YouTube almost daily!!
I follow a number of self-determination channels, marketing channels, blogging, fashion, and high-performance leadership channels.
I also can never get enough of funny cat and dog videos and videos about kids making a mess 😉
The joys of modern technology!!
For a while, each time I opened any video it would start with this one ad. Helen Mirren would majestically walk into a semi-dark dais and take a seat. Then she would start talking about acting.
I was spellbound each time. I always let that ad run to the end. Then it would show details of the masterclass. So one day I just clicked on the link and voila! A superb mix of superstars just waiting to share their knowledge 🙂
Classes I Have Studied
Frankly, I wish I could take all the tutorials listed.
The price is simply unbelievable and each tutorial is choke full of value. I also started by paying for one tutorial at a time, but after my second one, I just paid up the full price for lifetime access.
I have done only 2 and I'm implementing everything I learn and growing daily. The two I have taken are:
Cooking I by Gordon Ramsay
This was the first masterclass I enrolled in and I can tell you it's worth a thousand times what I paid for. Seriously, I'm not exaggerating 🙂
Gordon Ramsay is an electric figure and the best expert in his field. You all know him as the host of Hell's Kitchen and MasterChef, among other TV cooking shows. If you are looking to dive into culinary adventures, who best to train under?
While it's almost impossible to intern under him, this online course may just be the next best thing. I sat mesmerized during his first lesson, which was about breaking down a whole fish. It was in the second lesson that I really dove deep and started getting practical. That second lesson was about mastering knife skills.
Have you ever sat entranced watching a chef slice and dice meats and veggies wishing you could acquire such skills without losing your fingers? Gordon makes it look so easy. He teaches how to stay safe, how to take care of your knives, and even choosing the best knives for each purpose.
The one lesson I have repeated over and over is the one about making poached eggs and mushrooms on toast. My household is enjoying breakfasts and no one has expressed boredom yet. To me, the most valuable lesson was the one about breaking down a whole chicken. I had previously not known how to break down poultry the right way.
Gordon Ramsay has since then added Cooking II, with even more valuable and advanced cooking lessons specifically tailored for home cooking. I can't wait to start on this one 🙂
Filmmaking by Martin Scorsese
I have always wanted to start a YouTube channel, but I know I lacked the technical know-how and the confidence to create captivating videos. While there are many other tutorials within the masterclass that could help me with this, I was immediately attracted to Martin Scorsese's course.
This man is a legend. He first came to my attention after I watched the hit blockbuster movie The Wolf of Wall Street (2013). By then, he was already world famous and top of the filmmaking industry. I have since watched many more of his movies, past and current.
In the first lesson, Martin guides us on finding your passion. He warns that if you get into filmmaking with the single goal of becoming rich and famous you are doomed to fail. However, if you are attracted to making movies to pass a message and to express art, then it can be the most satisfying thing you'll ever do.
In subsequent lessons, Martin teaches how to channel your influences, develop your style, and shares tips on successful directing and film technology. There are many other lessons and the one I'm practicing most is on working with scripts. My most useful lesson in this series was about shooting low-budget films.
While my YouTube ambitions in no way measure up to movie standards, I enjoyed every lesson and gained so much insight into video production. I'll soon be adding to my video creation skills and knowledge with other courses such as Werner Herzog's filmmaking, Spike Lee's filmmaking, Ken Burns' filmmaking, and Ron Howard's directing.
What I Liked About Masterclass
There are so many things to like about this Masterclass 🙂
Here are my TOP reasons why I would wholeheartedly recommend it to everyone.
It's inexpensive. One flat fee for all access and smaller fees for per course enrolment.
Taught by the world's foremost experts in their fields
It's self-paced
The guided tutorials are well delivered. Easy language and pleasant delivery.
No upsells. They are not trying to sell you anything in the courses as far as I can tell.
No pressure. No exams.
A wide range of subjects. There is something for everyone
Workbooks that you can use to practice everything taught
The list of courses and experts keeps growing
Accessible for anyone from anywhere with an internet connection!!
What I Did Not Like About Masterclass
If there is one thing I would have loved, it's a one on one session with the tutors.
However, given their level of expertise and fame, I know this would cost so much more and everyone would be rushing to get space 😉
Who the Masterclass Is For
This Masterclass is perfect for people looking to build their natural talents 🙂
You get practical advice from people who have worked their way up to become mega-superstars.
It is also for those willing to try new things. Whether it's a hobby, a skill, or just something you find interesting, you can nurture your skills and quest for knowledge here. If you are already a professional in your field, you can extend your expertise with tips from this course and become more successful at achieving your goals!!
Who the Masterclass Is Not For
Though all the lessons I have taken were fun, if you're looking for entertainment rather than knowledge, then this masterclass isn't for you.
If you are seeking accredited certification for employment or for further studies, then this course probably won't provide that.
How to Decide Whether to Pay For Masterclass
There are a few simple questions you need to ask yourself before getting into masterclass…
Can you afford it? Don't buy in if you're struggling to pay for food and other basics. You might be too focused on survival to immerse yourself fully into the lessons.
Do you feel you have hidden talents that you want to pursue and nurture?
Is there a tutor for a skill or expertise you want to grow?
Do you have time to pursue hobbies and grow your skills and talents? Though they are self-paced, you might need to fully focus at least 30 minutes a day to get the full benefits of the lessons
An amazing gift to offer!
No matter if it's for the Holidays or for any other birthday, this is a CRAZY NICE & ORIGINAL gift you can offer!
I mean, you get tons of value for 180$ and the lucky receiver will be forever grateful 🙂
Check it out here, they even have a "Give a gift" part which shows that they are used to do it.
To sum up! 
For many years to come, this will be the gold standard for online training!!
I don't think you can find better value anywhere else. With the all-access pass, you have a choice on what to study.
You can even try a little of everything if still unsure of exactly what you want. Every tutor and every lesson acts a roadmap to success and personal fulfillment.
Join up and bask in the knowledge of top experts! 🙂
Start learning today from superstars, why not?! Click here to follow their paths 🙂
You may also be interested in…