Do you prefer listening to this episode on your favorite platform??
Click HERE to get there!! And then, of course, don't forget to subscribe!! 🙂
Do you want to hear more of my accent?! Discover all episodes here!! 🙂
I've been wanting to share that with you people for a bit of time now and now it's happening!
Let me give you all the details and why it matters for you and your confidence.
Let's do this!! 🙂
No kids, no funerals…
There are actually no direct links between kids and funerals…!
But I've decided to use these two as examples because it's something most people would tend to agree to the following: People have kids and people go to funerals (again, nothing special about the inexistent correlation between those 2!).
If you do the opposite, you're doing "something different".
And I really want you to use these examples and transpose them into your life and ask yourself:
What is one thing that I want to do with my life (it can be very small or quite big!) that I'm not doing because it would be "different" than what other people are doing?
The example of not wanting kids
Let me show you what I mean by giving you the 2 examples I mentioned before.
When it comes to kids, it's funny because when we talk about this in society, it always goes a bit in the direction of the "lack", the "not doing" behind it.
For example, when we say "childLESS" or "NOT having children" but for me, it's more about what I want INSTEAD, what I DO WANT with my life, in my life, and not necessarily about what I DO NOT WANT (children here for example).
The real question would be to ask everyone: do you want or do you don't want children?
It always starts with the idea that THIS IS THE WAY TO GO!
I believe people could ask themselves if they really want kids in the first place 😉 but this is for another time!
But let me go back to a few reasons why I don't want to be a mother and then I'll of course give you more examples of why it matters when it comes to your confidence…
I don't necessarily want kids and I don't want them for a few reasons:
I don't really feel like taking care of somebody, I used to be a teacher, I did so much babysitting, I like all of it but as of today, I don't want to take care of someone else.
I want to have all my time for myself. People say that you can have it all: Time for your kids, for yourself, for your friends, for your +1 and I truly believe them. But when it comes to me and my life, I want to have most of the time, time for myself.
I truly agree that irrationally speaking, it's SO AMAZING to have kids! You create a little person that looks like or you adopt a little person, it's absolutely impossible to explain I think this irrational part, to put it into words!! But even thinking of this, I don't feel called to be a mother or to raise a little person.
The example of not going to funerals 
Recently, some people passed away and I decided not to go to their funerals.
To some people, it seems absolutely RUDE, CRAZY, and SELFISH! I heard people telling me this.
But I've really taken the time to consider what I would like to do if no one was judging or sharing their precious opinion and I realized that this was what I wanted to do: Not going! 🙂
So, I didn't go to a few funerals recently, and guess what… The world continues to exist!! That was crazy to realize!!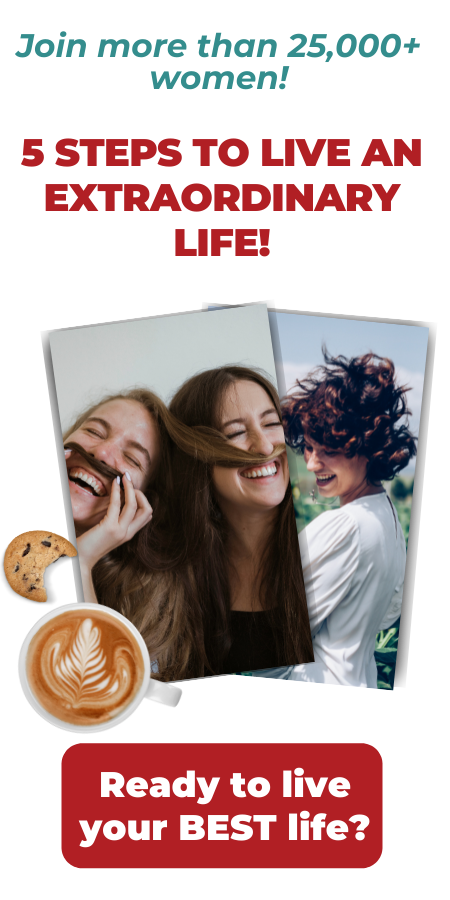 First step: Knowing what and why
This is why it all matters.
I really want you to think about this for yourself.
So, listen to these 2 questions and take the time to think about them:
What is something you want to do and you're not doing because you're afraid of what people may say about you?
WHY do you want to do it?
I like to say that it's important that no matter what you want to do, you like your reasons for doing it.
Why? So then you can comfort yourself that this is the decision that you currently want to make!
I also loooove talking about decisions with my clients!
I like to say that when it comes to decisions, we can always make new decisions!
Without paying attention, every day you're making decisions (to stay in this job, to stay in this relationship…).
Of course, when it comes to having kids, people will tell me that one day it will be too late and I tend to agree: It will be too late one day indeed!!
But when it comes to decisions, I never regret any decision I made because at that moment, that's exactly what I wanted and I've decided to have my own back always, no matter what.
So, it's important for you to think of WHAT you want (or WHAT you don't WANT actually!) and WHY you want it (or don't want it).
For the example of kids, it goes like this:
I don't necessarily want kids (knowing what part) and I don't want them for a few reasons (knowing why).
What is it for you?
I really want you to get inspired by these examples and ask yourself:
If no one would be watching?
If no one would be judging?
What is 1 thing that you actually REALLY WANT TO DO?
It could also be starting to less care about what people are judging, or saying!
And you know that if you've been listening to this podcast that when we think people are judging/saying, it's more that WE are judging this about our life, about ourselves!
Which is so freeing right?!
Then, we get to decide what we really want to do, why we want it, and be okay with people having thoughts about it!!
Borrow them from me!!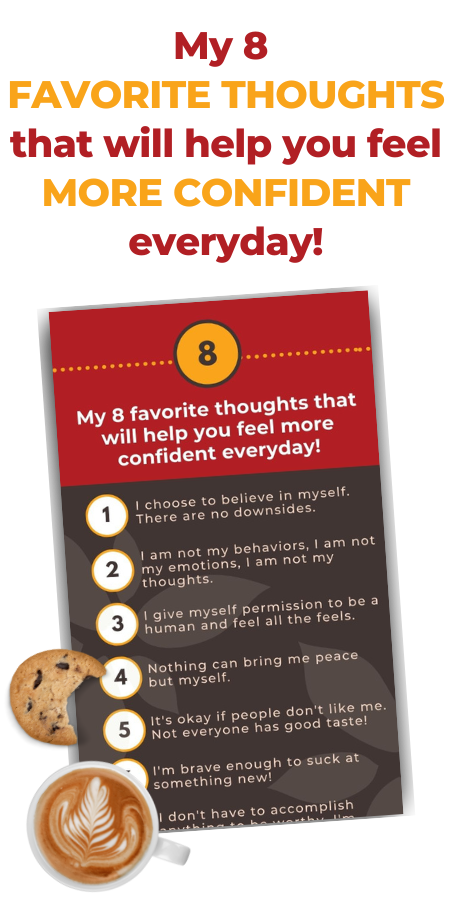 (Choose between the 2 options)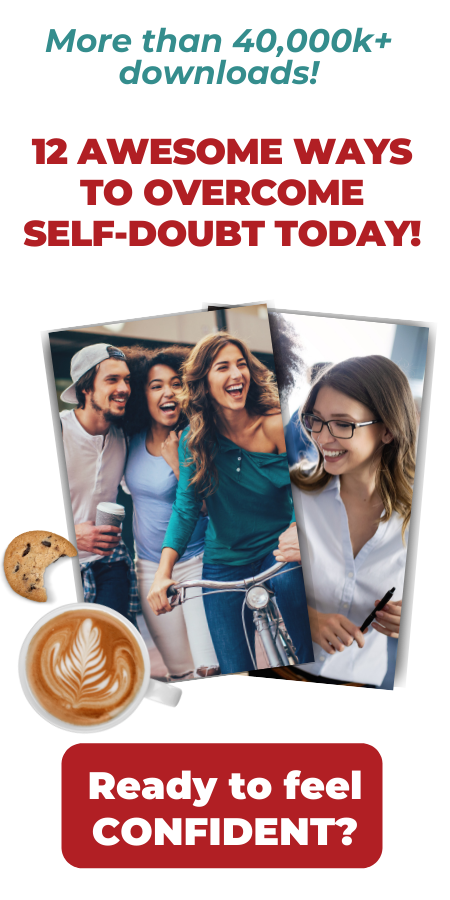 Your GOLDEN Ticket!  
You now see how much our THOUGHTS create our reality.
No matter the situation, the emotions you're having, the actions you're going to take are DIRECTLY related to what you are thinking.
So, if you have a problem in your life, it's actually a thought problem.
So… Discover how coaching can definitely change anything that you want to be different in your life.
Let me show you the POWER of coaching. Let's have some fun too! It does not have to be too serious or too complicated to be life-changing!
Let me show you how to do that! 🙂
Grab your GOLDEN Ticket right now!