Do you want to hear more of my accent?! Discover all episodes here!! 🙂
It's totally normal to judge others…
But why are you doing it?!
And how can it actually help you build your confidence?
Let's see!
What is the meaning of judging others?
We sometimes judge others because we simply think that we know better than them.
So, when you think about it, it's coming from a great place with lots of good intentions!
We would love the person we are judging to be able to learn from us, for sure what we are judging them on is valuable and makes sense to us!
We wouldn't judge others just to do it… We do it with a reason behind it.
What could that reason be?
The reason why we judge others! 
Actually, no matter what we are judging/criticizing others, it says something about us and not them.
When we are judging others, we are actually judging ourselves.
We are doing it on something that is important to us and it's really coming from a good place!
For example, you may judge somebody for working too much, too many hours.
When you actually say "he/she's working too much", you're actually saying "I don't think that working too many hours is good", so it has absolutely nothing to do with the person you're judging!
But it says about how YOU think about working, YOU have an opinion on how much we should be working and then, people are doing it right or wrong depending on YOUR lens! 🙂
What to do when you realize you're judging others…
The very first thing to do is not to beat yourself up.
Do not judge yourself on top of that!
It's totally human to judge others.
As I said before, it's coming from a good place, you think that you know better and that your opinion is important. It is, but just for you! 🙂
So, the first thing to do is to accept that you may judge others (and yourself).
It doesn't make you a bad person, it doesn't say anything about you.
Simply, have compassion and curiosity toward it.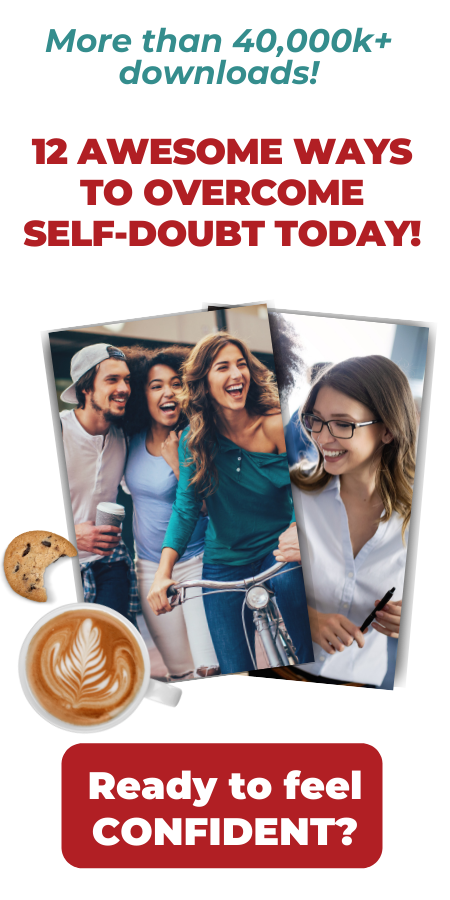 Then, understand what you can practically do!
After discovering that you're judging ("I think that he's working too much!" for example), decide what do you want to do intentionally about that.
Maybe, this is what you can tell yourself:
Realizing that "Working a reasonable amount of hours is important to me, I was not aware of that before judging that person."
"I don't have to do anything with knowing that it's something that is important to me but I can if I want to!" (which means, paying attention to how much I AM working, not how much other people are working).
"I understand that it's coming from a good place, I want to help others, but I understand that everybody is making their own choice and decision, I don't have to share that opinion with the person that is working too much in my opinion, as much as I don't want every opinion about me or my life from other people to be shared with me."
We all know what's good for us!
"I'm going to take care of myself regarding that topic, I'm going to work a decent amount of hours."
"I'm choosing how to show up regarding the number of hours I'm working, which means: I'm going to pay attention to the amount of time I'm working because that's important to me."
"I won't judge myself on top of judging others on that topic if I find myself judging somebody on the amount of work they're doing."
"I know that my brain will come up with a judgment about that in the future, I don't have to make it mean that something went wrong, it's just a pattern that I can break slowly, there's no rush."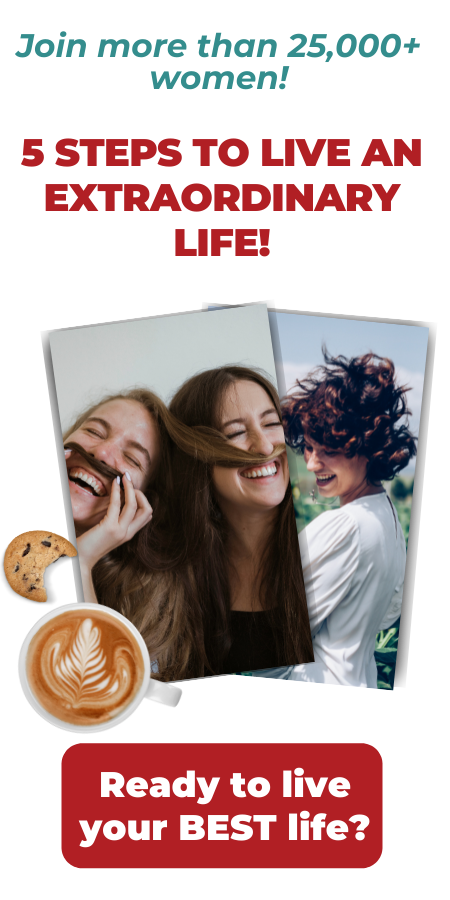 When you hear people judging others…
Now, you truly understand what's behind every kind of judgment.
So you won't beat yourself up when in the future you'll catch someone else or yourself judging something/someone.
What somebody says is totally neutral, it all depends on what we make it mean!
So, next time you hear somebody's judging something/someone, just sit there, listen to what they have to say, and pay attention to the fact that:
What they're judging about/on, is something that is important to that person.
I can just listen to what they are saying, I don't HAVE to have an opinion about it.
I can have a neutral attitude toward this situation, I don't have to add judgment on top of that judgment's situation!
This person doesn't mean wrong/bad, they're just being a human and sometimes we judge, nothing has gone wrong and nothing's wrong with that person neither.
I can later think about what they're judging about and decide how do I want to show up regarding that topic of judgment.
What do you need help with?
(Choose between the 2 options)
Stop judging others = building your self-confidence!  
When you are looking at judging others and yourself from a place of compassion and curiosity, you are building your confidence.
Because you are showing to yourself that you aren't beating yourself up for doing so, you are simply acknowledging and accepting that it's part of the human experience and that you have a good intention by doing so.
Also, you know that you don't have to continue judging others. You can reframe your thoughts when that happens and spend your energy doing something else.
Knowing that you have your own back is a great boost for your self-confidence.
You feel like you have control over your life, everything is ok and you can always choose to show up differently!
You can always improve yourself, you can be and do whatever you want, and knowing this makes you more confident! 🙂
It's not going to happen overnight but slowly slowly, you believe in yourself, you're trying your best, always!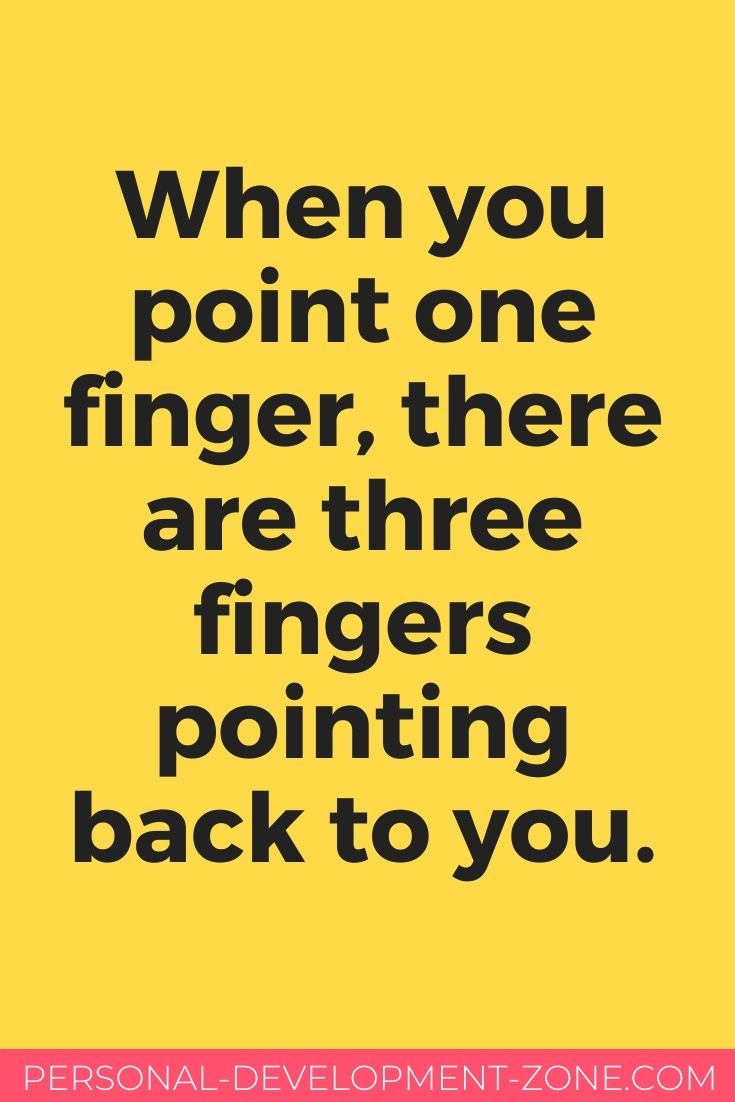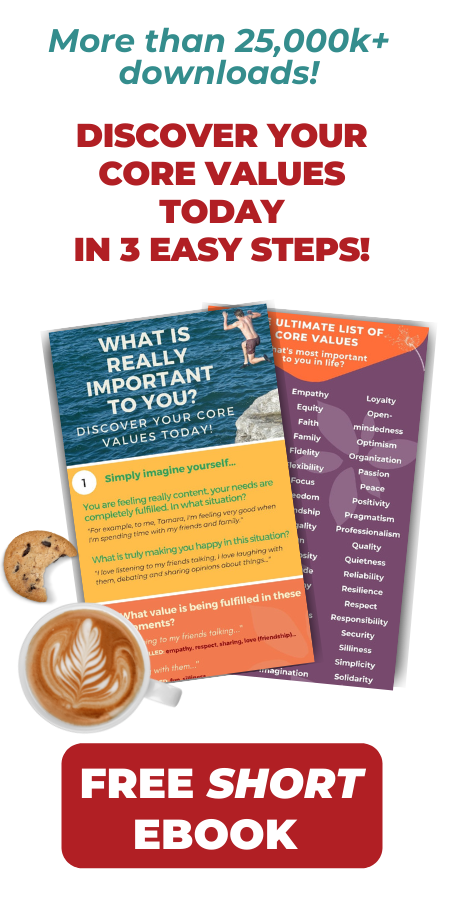 To sum up!  
As you can see, there are only upsides to being more aware of what's going on when you find yourself judging others or judging yourself.
You can have compassion toward yourself and not beat yourself up but come from a place of curiosity.
What does this judgment say about you? That something is important for you! And then, ask yourself how do you want to show up regarding that.
You can do this without having to change anything and anyone around you.
Judging others or ourselves is totally normal.
We are human beings and no robots!
Let's embrace this human part of ours and build our confidence on the way! 🙂
Nothing has gone wrong! 🙂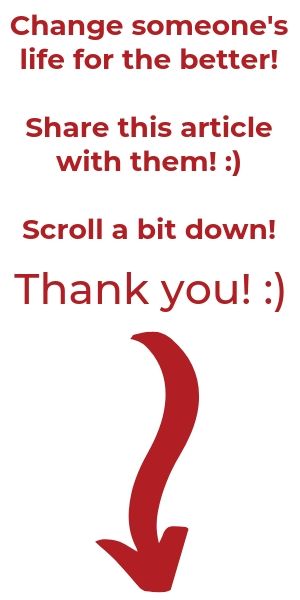 You may also be interested in…