Feeling stressed sometimes?
Anxiety maybe?
Let's understand why and how actually allowing those will help you build your confidence!
Let's dive right in!
Do you want to hear more of my accent?! Discover all episodes here!! 🙂
Our ancestors felt these emotions to keep them alive!
Just picture our ancestors back in the cave.
They needed to make sure that they would survive every day and every danger.
So, they probably had emotions such as stress or anxiety to keep them from enemies and from basically dying every single day of their lives!
When you think about it, we may have kind of the same brain but these emotions aren't as useful as they used to be in the past…!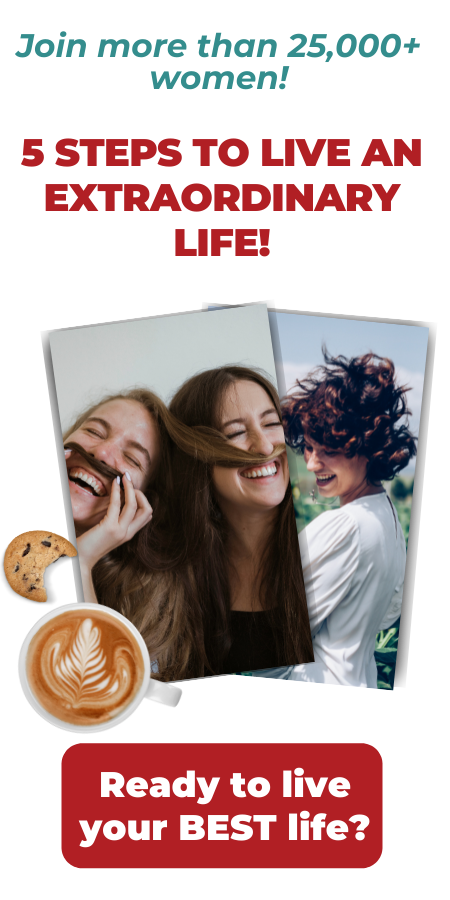 Today, when we feel anxious or stressed…
It's totally fine to feel emotions such as anxiety or stress… Nothing has gone wrong!
As I always say, it's part of life to feel negative emotions AND positive ones!
It's just that when you really think about it, sometimes, we feel anxiety and stressed about something that we cannot actually die from…!
In the past, our ancestors needed to feel scared so they would run to escape the enemies, that made a lot of sense!
But today… Not so much…!
For example, we are very anxious that if we make this presentation and that it doesn't go as we want it to, we are afraid that people will judge us, that they will laugh at us.
But it's not as bad as in the past when our ancestors were feeling these emotions to literally keep them from being eaten by a predator!
The thing is that we kind of have the same brain still, just that the exact same negative emotions aren't protecting us from being killed, just to make sure we don't fail at making that presentation or being rejected by somebody saying that they aren't interested in us… Nothing we can actually die from, right?
So, again, it's all fine that we feel these emotions today and we should definitely allow them.
Because resisting them or reacting to them won't get us anywhere we want to go…
But… What about stopping indulging in them?
What do you need help with?
(Choose between the 2 options)
It's time to allow the emotions and move on…
What I want to share in that post and podcast episode and that can be useful to many of us is that our ancestors would maybe laugh at us.
Even if again, it's totally legitimate we are feeling these emotions sometimes, they will just laugh at the anxiety that we have when we are afraid of feeling judged or when we are worried that we may fail if we try something new!
They will laugh because it's definitely not a life or death problem and maybe we shouldn't make such a big deal out of feeling those emotions.
The crazy thing is that today, we are really stopping ourselves from doing things because we are afraid of feeling negative emotions.
For example, we don't take the time to develop or learn this new skill because we don't have the patience of starting something new and not succeeding right away at it.
We are afraid of failing at it or not being amazing at it right away, so we don't even start trying something new.
What is important to realize is that it's totally okay to feel these emotions but we shouldn't indulge in them (spinning into feeling them again and again) and stop taking action because of them.
When you think about it, are you really allowing every positive and negative emotion that you are feeling on a daily basis?
When is the last time you really observed yourself feeling an emotion? Today? Are you sure? 😉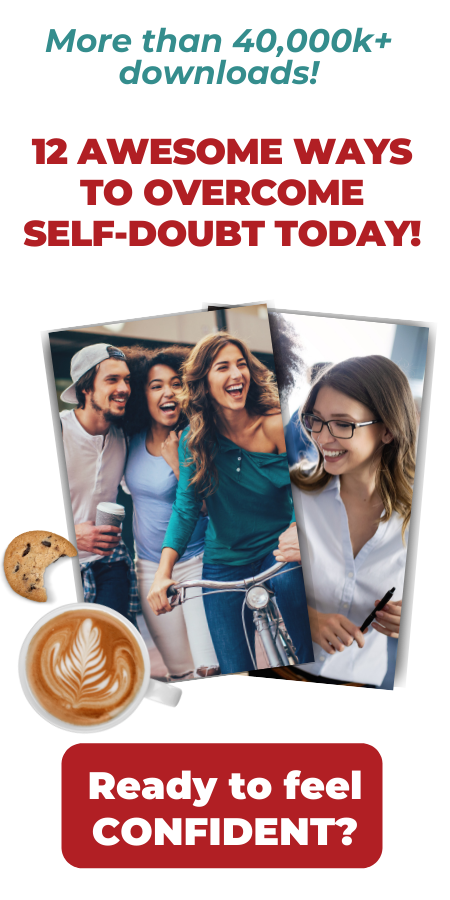 Think about them when you're confused or overwhelmed…
So, next time that you want to do something and you find yourself feeling confused, overwhelmed, or afraid, think of our amazing ancestors.
What would they think of this situation?
Of course, it's not the same time period and we aren't facing the same challenges, but there is something interesting in paying attention to the thoughts that our brains come up with to protect us and to keep us alive.
Are we really in a danger? Are we really risking something here?
What emotions are we trying to avoid? And what can really happen if we try this thing/do this thing? Feeling a negative emotion! Nothing is worst than that (even if I agree that there are more comfortable things in life!) but again, it's not a life or death situation…
To sum up! 
Today, I want you to consider what you are really afraid of.
I would share with you that I want to eat fewer sweets and I'm honestly afraid of feeling deprived and withdrawn.
But when I really take the time to think about it, I know that my ancestors would really laugh at me, not from a bad intention, I wouldn't take it personally, but simply because the worst that can happen is really a negative emotion.
There's no life and death situation.
So, I'm getting there!
I'm allowing the negative emotions (and it's no picnic, that's for sure!), I am not resisting feeling those emotions. They are here to stay if I resist them.
But I'm also thinking of the fact that I won't die from this and I still take action (not eating that sweets).
I can do this and so can you!
So question something you're afraid of doing and think of what feeling you're trying to avoid.
Then, breathe through that emotion, allow it completely, and… Consider that you cannot die from it! 🙂
You're doing great, our ancestors would be so proud of you! 🙂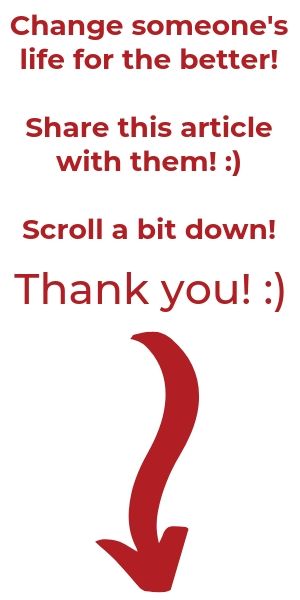 You may also be interested in…