Learn the 5 steps to saying no effectively.
Stop pleasing people and start building your self-confidence, so you can finally take control of your life!
Do you want to hear more of my accent?! Discover all episodes here!! 🙂
How to say no without feeling guilty  
Saying "no" is really not something that is easy.  
I struggled with this a lot! 
I was feeling so bad all the time because there were so many times I wanted to say no but I was afraid that people won't love me if I told them no. 
The problem is that, if you consistently say "yes" when you want to say no, you'll find yourself in many situations in which you don't want to be!
Which will be neither fun or comfortable for you! So let me share some tips that will help you saying no! 🙂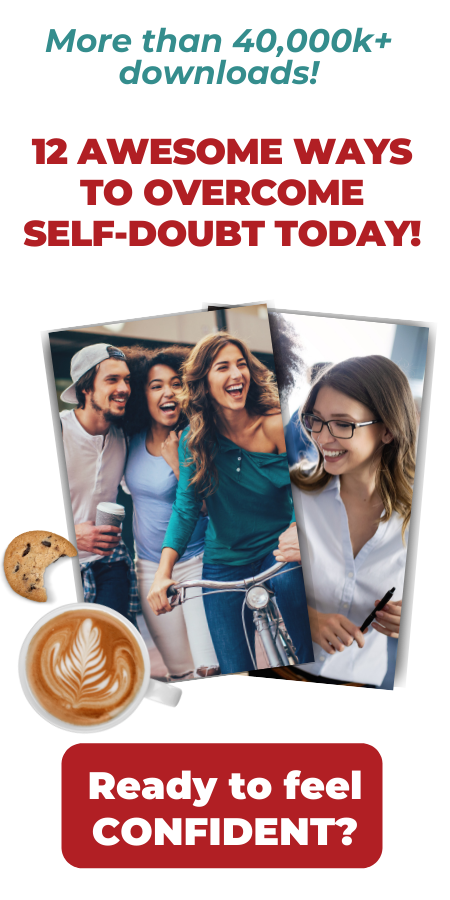 Saying "no" is saying "yes" to something else
First, you need to keep this in mind all the time: when you want to say "no" to something, it's because you want to say "yes" to something else. 
So, the first thing to do is to ask yourself what you do want to do. 
It is not easy to say "no" when you're not even sure why you're saying "no". Understanding what is the "yes" behind the "no" will make things clearer for you! 
It shifts your approach from a negative one (what I don't want to do) to a positive one (what I do want to do).
For example, friends are asking me to go out. By saying "no", I'm actually saying "yes" to staying at home and watching netflix :), and knowing what I'm saying "yes" to (netflixing) is helping me saying no (going out).  
What do you need help with?
(Choose between the 2 options)
What is costing you the most?
Sometimes we say "yes" because we want to please people or someone in particular.
When we say "yes" to something that we don't really want to do, we are using our time and energy (which are our biggest assets) on this thing, instead of using them for something that we do want to do. 
As much as saying "no" to something you don't want, it means saying "yes" to something you do want and saying "yes" to something you don't want means "no" to something you do want.
Like the example before, if I would say "yes" and go out (which I don't want) I would actually say "no" to netflixing (which is what I do really really want).
We need to understand this concept and ask ourselves – "what is costing us the most?".
Are we willing to pay this price? Is pleasing people really important enough for us that we are willing to sacrifice our time and energy and not use them for the things that we really do want to do?
Asking yourself this question will usually put things into perspective and make it easy for you to saying "no". To yourself, not to others! 😉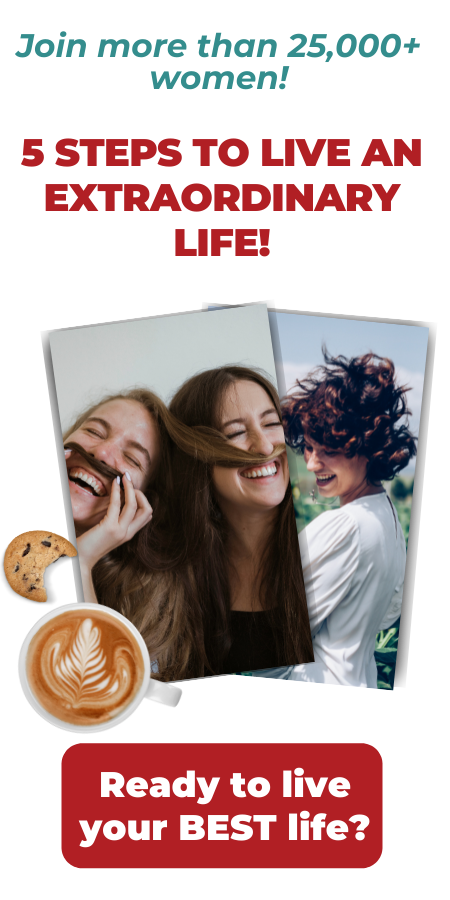 The fears behind saying "no"  
After knowing what you want to say "yes" to and why, think about what is the biggest fear behind saying "no"? 
I love how Dr. Aziz (which is a self-confident expert) is saying that when you say "no", it's because of one of the 4 most common fears we may have which are:
Fear of confrontation

Fear of upset

Fear of loss

Fear of our own judgment of being a bad, selfish person. 
So try to think which one is stopping you from saying "no" and try to ask yourself if it's really founded, is it true? Or is it what you're imagining?
Let's take the fear of loss for example or in its more common name "FOMO" (fear of missing out). 
Let's say that you are traveling in another city and already say about 5 museums and realized that it doesn't interest you so much.
Then your friend offers you to join him for another museum… and you think, "maybe should I go, I don't want to miss something, maybe this one will really interest me".
Well, you probably understand that it's a fear and not logic that is working here! 🙂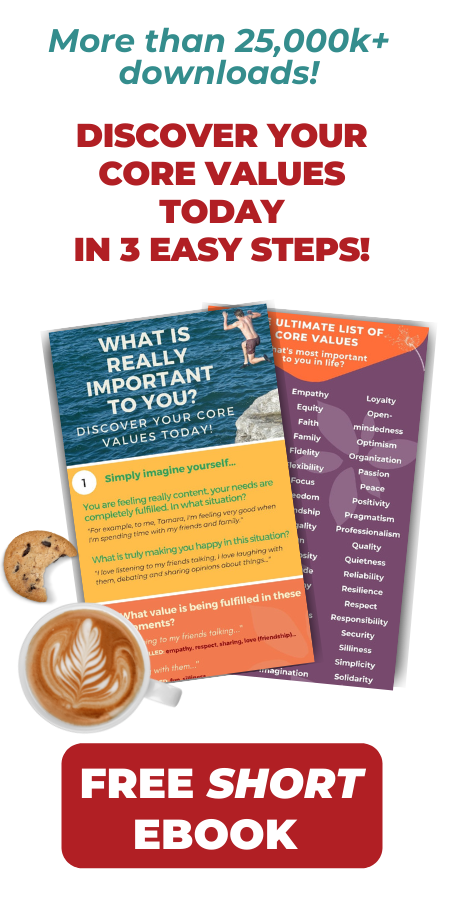 Responsible, but not guilty
I also absolutely love a book from a french personal development expert called Yves-Alexandre Thalmann.
He wrote this amazing book about how we should be responsible but not guilty. And one of his main points is:
"I'm 100% responsible of…
… what I'm doing
… what I'm saying
… what I'm thinking
… what I'm feeling
The other one is 100% responsible of…
… what he's doing
… what he's saying
… what he's thinking
… what he's feeling"
And this is just amazing! 
Because it's organizing and making clear what we should feel responsible for, and what the other person should feel responsible for.
So if the other person is responsible for how they feel and think, then we should not feel guilty for making them feel or think in a certain way. It's their responsibility, not ours!
If we feel guilty, it's because we choose to feel it, not because we are actually guilty.
Let me tell you that I used to be someone with A LOT of guilt, I always felt like I'm doing what my parents want me to, that I'm supposed to visit this family member, to do this job, to have kids, to get married…
It was always very hard to feel like they were disappointed in me. Now when I look at it differently, I understand that me feeling guilty is my responsibility. I choose to feel this way and I don't have to feel this way. If my family would feel something because of what I'll do or not do, it's their responsibility!
Raise the value of your "yes" 
Think of someone who yells all the time. Eventually, you'll stop being excited or impressed with his yelling, right?
Same for someone who says "yes" all the time.
People just start taking it for granted, and then even if your goal was to please, you won't really achieve it, because your "yes" doesn't impress anyone anymore! 🙂
Now think what would be if instead of being a "yes machine", you'll actually start saying "no" once in a while (and by this saying "yes" to things that you actually want to do).
People will get used to this fact and when you will say yes to them, it will have much more power!
Verbalizing the "no" 
How to actually say the "no"?
Let's take two options:
If it's something that I really don't want to do in general (My examples – going on a trek, going to see a fantastic movie) 
I prefer saying "No, thank you but I don't really like doing this". 
By saying it this way, people understand that you basically never want to do these things and stop offering them to you in the future 🙂
If it's something that I would feel like doing, but just the timing isn't good, I would say "this sounds great but not this time. Let's do this sometime soon!". 
By saying this you express your interest in the activity and showing that the timing isn't good for you. 
With this kind of activities, make sure to be the one who offers once in a while, because otherwise, people will stop offering, even if you actually like doing it sometimes! 🙂 
Saying "no" in a  self-assertive manner
In the book "How to be more self-assertive in any circumstances" by Charles Cungi, the author is recommending to follow a few steps when you want to say no in a self-assertive manner:  
1. Listen carefully to the demand
It's important to first, listen carefully to the demand/proposition of the other.
Be aware and open-minded to what they have to ask/offer, it's important!

As I always say, people just want to be heard, seen and understood.
So, it's essential to look at the person in the eyes and to really hear what she has to offer. If you're communicating through phone or messages, just share a few words saying that you read the proposition, just don't ignore it. 🙂
2. Verbalize your answer in a very direct and precise way
I talk about this a lot in my course "Self-Confidence 24/7".
I'm giving more details and share that it's important to always respect the 3 rules when you want to say "no" that are:
Do not justify yourself

Do not drift away

Do not over-explain
You can get on the waitlist by clicking here. 🙂
3. Talk about yourself
This is the moment when you can share why you cannot or do not want.
Sometimes, it can be useful to show that it's more "your problem" than really the other person's. It may help the other person not to feel bad. For example, if you really have other plans, you can share what are the other plans.
Of course, do not lie! 🙂
If you don't have anything to share and you just want to say "no", it's totally your right to do so and you should be very comfortable with it! 🙂
Honestly, imagine if someone would just say "no", you would respect the fact that this person is being honest with you, no? 🙂
4. Offer a compromise, make another proposition
If you're interested of course, you can make a proposition for another day!
It's a nice way to show that you are interested and that you care about that person.
If you don't want to, ever ;), do not lie. You will need to come up with another lie in the future…!
Simply, say "no" politely and authentically! 🙂
Even if that's not easy, I totally hear you!!
5. End the conversation very warmly
Remember again that people just want to be seen, heard and understood.
So, talk and answer to this person with respect and warmly.
Show that you saw and heard this person and the fact that you're saying "no" is just because you want something else instead.
You will see, when you have this attitude while saying "no", you will rarely see someone pushing harder and trying to convince you.
Because of the fact that you are sure of your "yes" and comfortable with your decision, people won't try harder. Tried and approved! 🙂
To sum up! 
Remember: be gentle with yourself 🙂
Saying no isn't easy, I 100% understand you!
Slowly slowly you'll get better at it! 
Do your best and in a bit of time, you'll already feel more comfortable saying "no". 
Because remember, when you're saying "no" to something, it's because you're saying "yes" to something else! 🙂
Also, having more self-respect for yourself and for your time will make you feel amazing… You'll see! 🙂   
You may also be interested in…