What if you could inspire others to be successful?
How would that make you feel?
You can do this by asking yourself these 2 questions and then take action according to your replies to those questions.
Let me show you how, let's dive right in!
Do you want to hear more of my accent?! Discover all episodes here!! 🙂
What makes a person inspiring? 
In my opinion, someone who's inspiring to us is someone that we look up to! It's someone that we admire and that we respect.
Actually, there is a feeling of "inspiration" that is just amazing to feel because it makes you want to take action, it makes you believe that everything is possible, you know what I mean?
Just think of someone that you find inspiring and you'll get what I saying!
Thinking of the fact that this person is an inspiration. How does that make you feel?
And this is where the magic is!
When you see and think of someone who is inspiring, you may feel tons of other awesome emotions such as (because let's remind it, our thoughts create our feelings!).
You may feel:
empowered
optimistic
safe
strong
loving
enchanted
stimulated
enthusiastic
passionate
vibrant
surprised
thrilled
excited
awed
relaxed
challenged
curious
pensive
many more!
And this is just AMAZING!
Why is that?
Because when we feel a certain way, we take a certain action!
And every action we take is creating (or not creating) a result in our life.
Let's get into the juice of it! How do you actually inspire others?!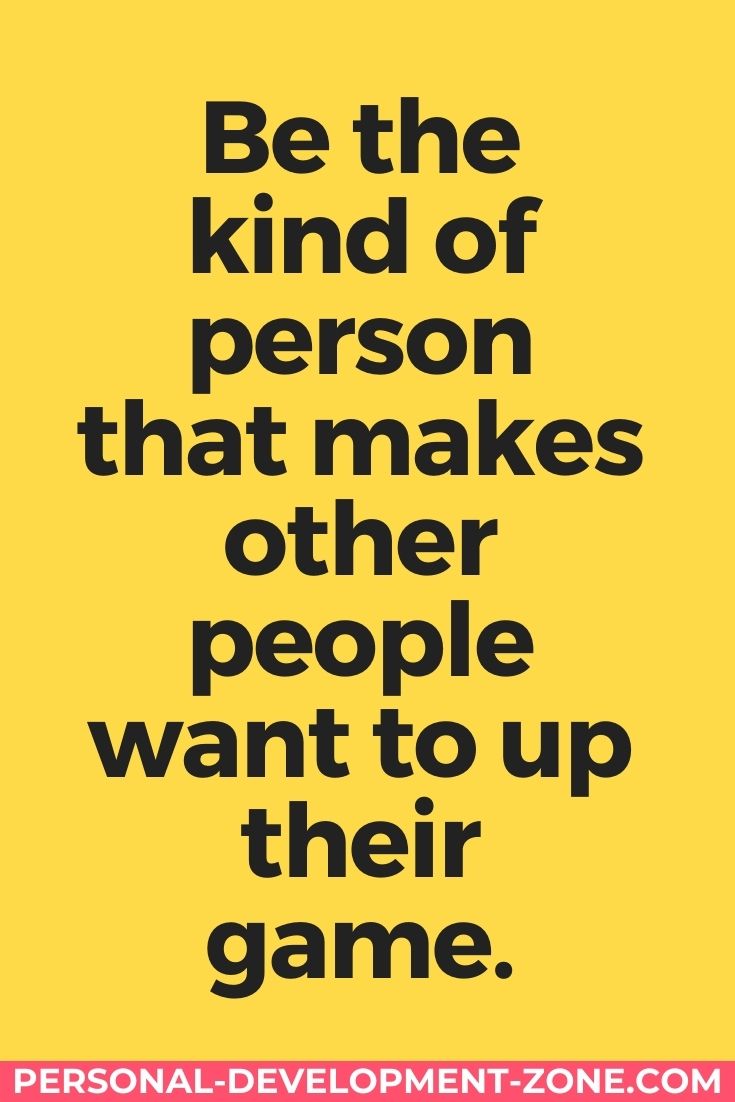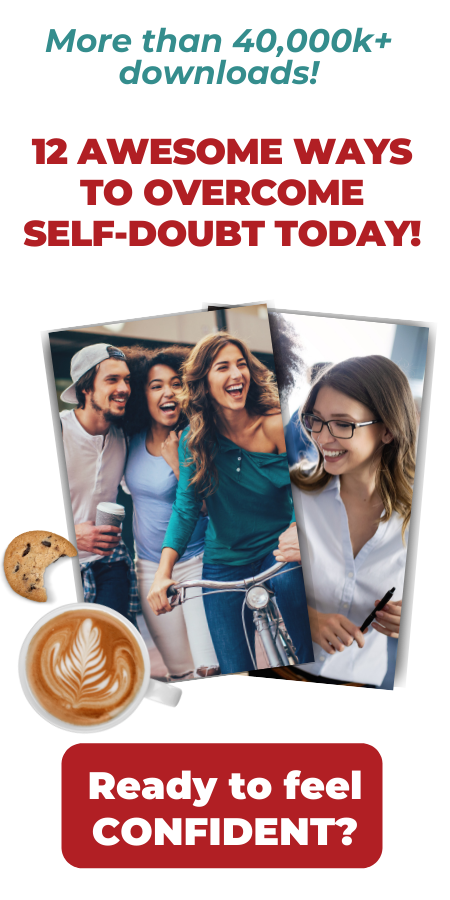 How to inspire others by asking yourself 2 questions
When you inspire someone, you're doing it through the things you say, the way you act, and your attitude in general.
The first question to ask yourself is the following:
1. What are you judging others for?
You may reply that you're trying not to criticize or judge others and that's amazing!
But try for a second, to think of something that isn't good or that should be different in other people.
For example, I would find myself judging sometimes (I'm trying not to do it!) people being not authentic, people not being healthy and people not being reliable.
When you think about it, it's really connected to important values to me (authenticity, health, and reliability).
If you want to discover what are you core values, you have to get my FREE PDF right here: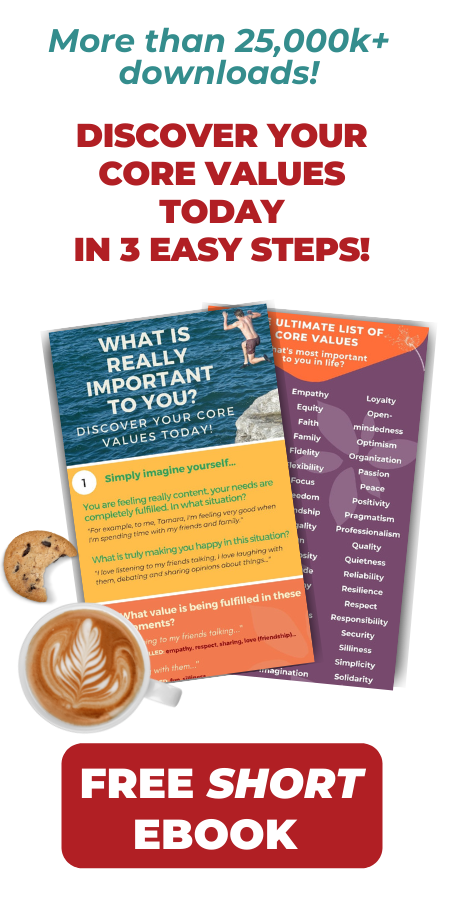 Now that I know that this is what I'm criticizing (being authentic, being healthy, and being reliable for example), I don't have to change other people's behavior.
I can just be an example of what I'm criticizing!
Considering my example, I can really be as authentic as possible, as healthy as possible and the most reliable person ever.
This is how you can inspire people in the first place. To be an example of the things that you at the start may be judging others…
Then, you can ask yourself this second question:
2. What are the qualities you admire at others?
This is such a great question!
I would definitely say that I'm always so impressed with people being determined and committed to doing something.
When it comes to change their life, make a decision, or even just doing what they say and say what they're doing, I find it so impressive!
I also really like it when people are just not caring at what others are saying about them.
And it's not coming from a place of arrogance, they just know what's good for them and they are trusting themselves! 🙂
The moment that you discover what are the qualities you admire at others, live these qualities as much as possible!
You may think that we were born with or without certain qualities but taking the example of commitment and determination, I can become more committed and determined every day!
You too, think of qualities you admire at others and LIVE and BE an example of them!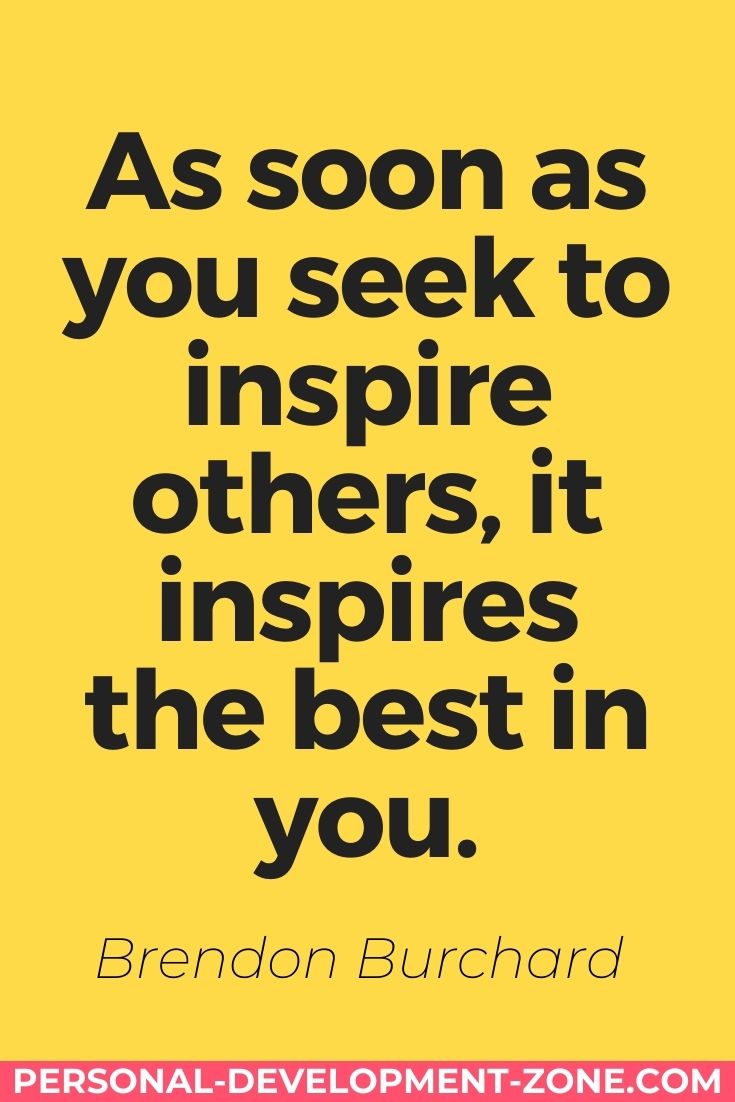 What do you need help with?
(Choose between the 2 options)
What is an example of inspiration?
If you want to inspire others, it's a great start to get inspired by others YOURSELF in the first place!
How can you do this?
You can get inspired by:
Someone
A book
An article
An event
A picture
A hobby
A sport
Many more ways! 🙂
Then, a few examples of the way you can inspire others can be:
The things you're saying
The way you're behaving
Your attitude in general
Your body language
The values you're having and living through
Many more!
So, think of how you can get more inspired yourself and then, how you can inspire others! 🙂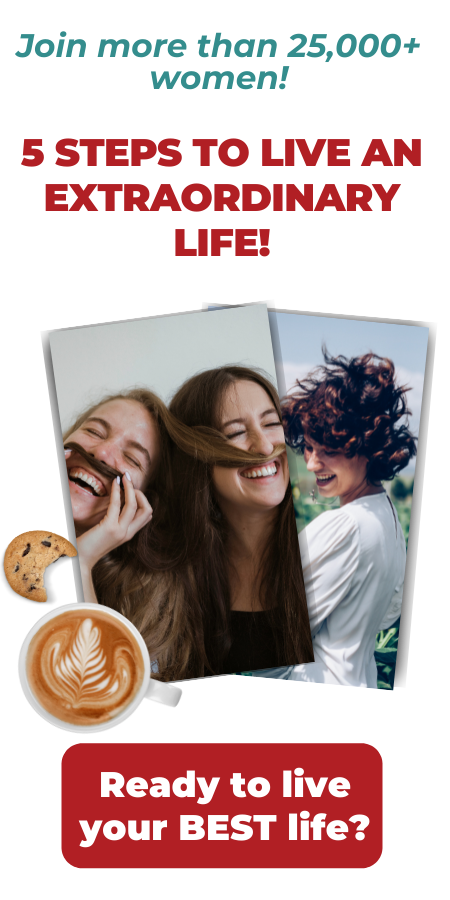 What do you say to inspire someone?
This is a great question that I received!
The best way to inspire someone is to really be an example to this person. To show them the way to be! 🙂
So, what you're saying needs to be in congruence/in harmony with what you're doing, to the example that you want to be.
When it comes to authenticity, I want to show people that it's completely okay (and even recommended!) to be your true self!
So, I will always tell people to trust their instinct, to be true to themselves, and to encourage them to trust themselves as much as possible!
As I always say, in life coaching, we don't give advice. We believe in the person's resources to find the answers inside of them!
You can really reassure them, telling them to trust themselves because they are good enough and that they have what it takes to be and do amazing with their life! 🙂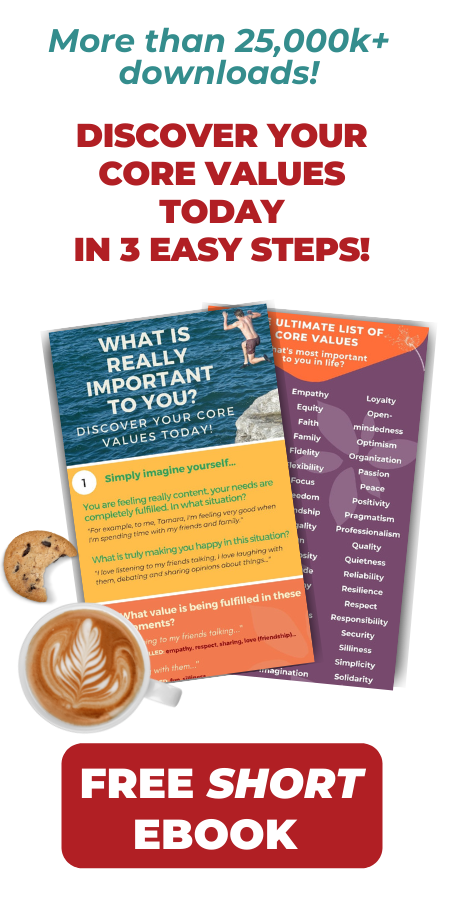 How do you inspire confidence in others?
I truly believe that we can inspire confidence in others by being really ourselves, as authentic and genuine as possible!
Also, you can inspire confidence by being very reliable.
There's nothing more trustful than someone that you know will do what they say they will do!
How do leaders inspire others?
Leaders are really showing the way to be to other people.
They are not telling others what to do, what to say, or how to behave.
They are an example to follow.
When you think about it, it's not really about them! It's more a way of life, they just feel good and inspire others to feel good too!
In the workplace, I genuinely believe that there should be more leaders that inspire than bosses that are telling others what to do.
If you're interested in that topic, you can check out this amazing article by Inc. Why Great Leaders (Like Richard Branson) Inspire Instead of Motivate, it's just fabulous and… Inspiring! 😉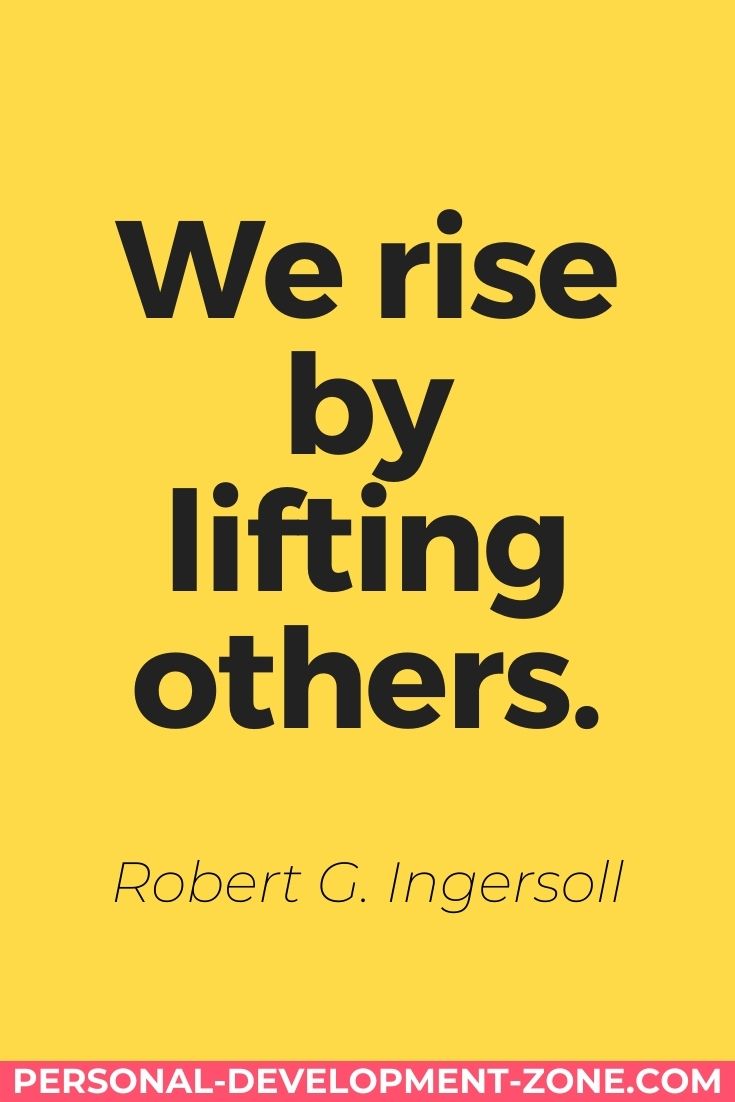 How can I gain confidence fast?
If you're interested in building your self-confidence, you're in the right place!
I really can't wait to share with you all the shortcuts from my experience and my life coaching experiences!
You can also discover this popular post of mine:
10 Burning Questions About Self-Confidence and Self-Esteem
8 Inspiring others quotes 
Last but not least, let me share with you 8 great quotes to inspire others! 🙂
"As soon as you seek to inspire others, it inspires the best in you." Brendon Burchard
"Be the kind of person that makes other people want to up their game." Unknown
"There are people in your life whom you unknowingly inspire simply by being you." Unknown
 "To be inspired is great but to inspire is an honor." Unknown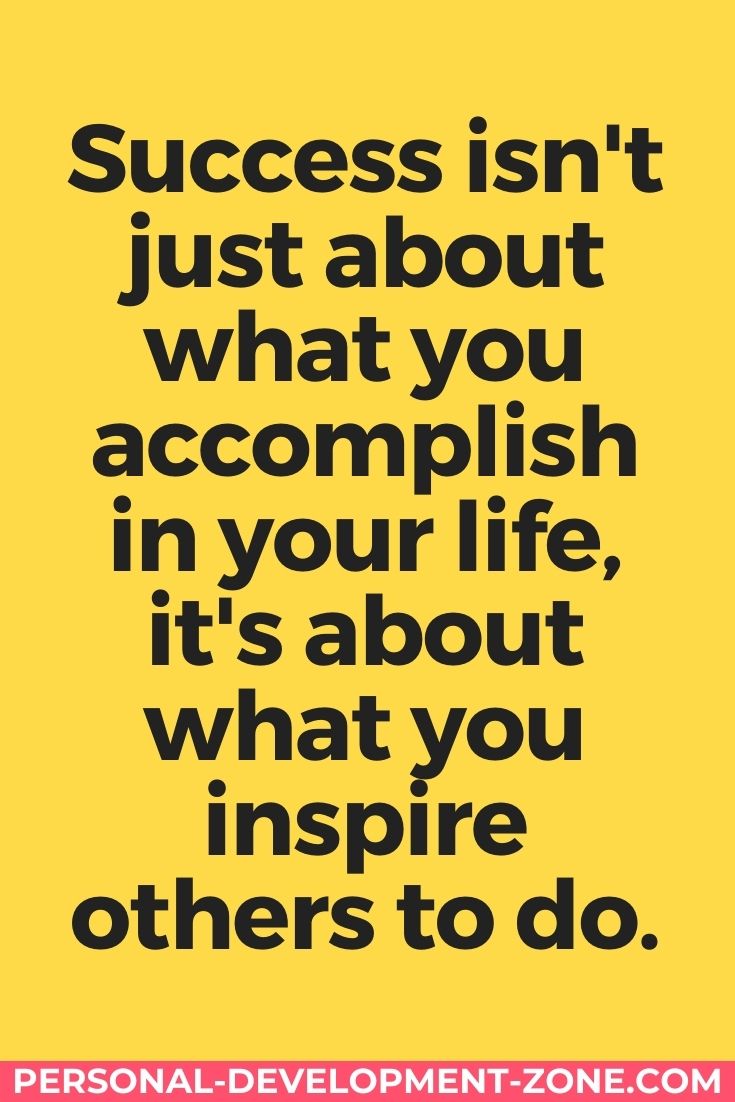 "Success isn't just about what you accomplish in your life, it's about what you inspire others to do." Unknown
"Before inspiring others, one must learn to inspire himself." Sayantani Sengupta
"Shine your light, you will inspire others to radiant their inner light." Lailah Gifty Akita
"We rise by lifting others." Robert G. Ingersoll
To sum up! 
As you can see, you don't have to achieve something that special in your life to inspire others! 🙂
You can do so by just being an example!
I hope that you now remember the 2 questions to ask yourself to answer the question "How to inspire others".
Be inspired and inspire others! 🙂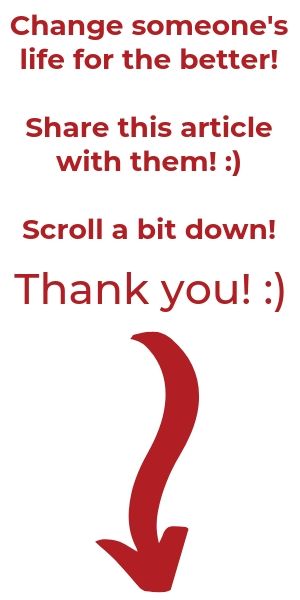 You may also be interested in…