Maybe you did not pay attention until now but… Do you know what words you're using when you're talking to yourself?
And the effect of it?
Let's have a look at what's going on and what you can do about it!
Do you want to hear more of my accent?! Discover all episodes here!! 🙂
What words?
Most of the time, we don't pay attention to this!
But the words that we are using when we're talking or thinking are soooo important!
Think about it for a minute.
Thinking for example "I have sooo much on my plate", we think that we are reporting the news, that those are facts!
But actually, this is just a story you're telling yourself, you choose this one but you could also choose something such as "I'm doing many things these days!".
Remember that when it comes to the choice of words you're using, it all depends on how they make you feel, then you realize if it's serving you or not to choose these ones!
It's really about all of that drama that you're creating for yourself… And it's really not serving you!
I can definitely find myself saying things such as:
I have so much to do it's crazy!
I am so busy, it's terrible!
This task is going to be a nightmare…
But that's okay!
Let's see what you can do about it…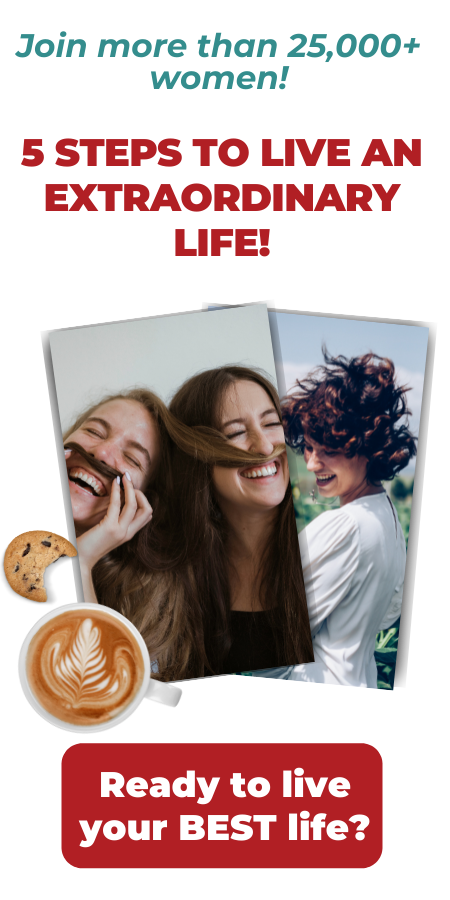 What to do about it… 
The very first step here is to become more observant.
When you're done reading/listening here, just start by paying attention to the thoughts you're thinking, to what you're saying, from a place of compassion and curiosity!
Don't beat yourself up if you see that you could use a different kind of vocabulary when talking to yourself.
Just start by being more aware, it can even be funny, if you choose to go that road! 😉
What do you need help with?
(Choose between the 2 options)
The words "everyone, everything, should, ever, never…"
There are a few words that are interesting to think of when we're talking and thinking…
The words such as:
Everybody
Everything
Never
Always
We tend to make generalities out of specific situations or specific cases!!
Is it really ALWAYS the case? Is it really EVERYBODY that does that? That thinks that?
I love to just question if that's real or that's simply real in our head!
This is where you can find yourself thinking this…
Everybody's doing it… Really? ALL the people on the planet? 
Making money is everything… Really? Is it everything there is?!
I can never do something like this! Never…? As you could sign today for NEVER doing it 1000% sure? 😉 
I'll always be late, that's just me! As you probably know, I don't really believe that there is a way we're supposed to be or not… You can choose who you want to be every single day of your life!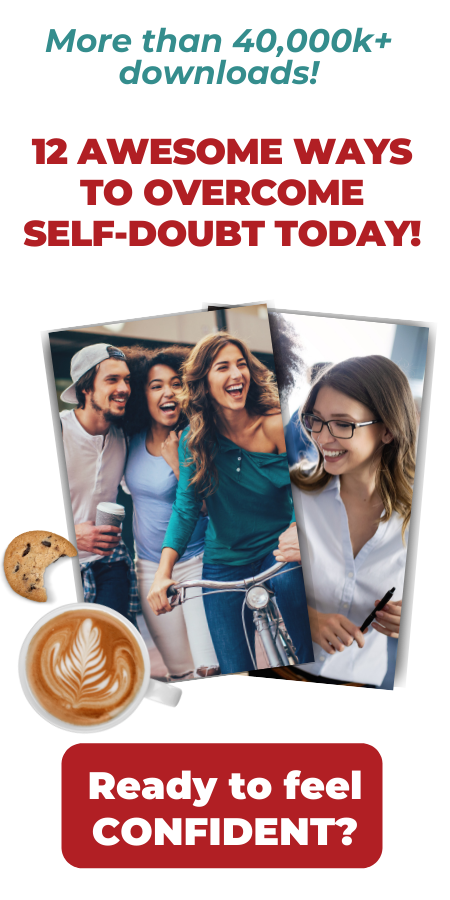 How it's related to building your self-confidence…
When you start by paying attention to the way you're talking to yourself, you'll realize the words you're using and what you're saying…
And you're going to realize that you wouldn't talk to a friend like this?!
So, by catching what words you're using, you can start by being more aware (which this, is already a way to build confidence because you have control over the way you think so over your life! You don't feel a victim anymore!) and after being aware of what words you're using, you can choose different words!!
What do you think about that? 🙂
To sum up! 
As you can see, the vocabulary we are using when we're talking to others or talking to ourselves (our thoughts!) could use a little attention!
What words are we really using?
Start by being more aware and not beating yourself up for what you're going to find!
Then, you can see how you may be making up a story of what's happening and how just by changing a few words, it may change the way you feel on a daily basis!
Try it! You'll be surprised!!