What if you could be alone and feel happy? Let me share with you 8 tips on how you can overcome your fear of being alone and embracing it instead…!  

ENGLISH DISCLOSURE: I'm from Switzerland (yes, chocolate!) so English isn't my first language. Please forgive me for my mistakes 🙂
THIS POST MAY CONTAIN AFFILIATE LINKS. PLEASE READ MY DISCLOSURE FOR MORE INFO.
---
✓ Should I read this? You have to read this if you sometimes feel alone and don't really know what to do about it…
✓ How is it going to help me? By understanding how you can be happy alone, you're going to enjoy this time better which will make you more comfortable with who you really are because you will know that you are the best company you'll ever have! 🙂
---
Do you want to hear more of my accent?! Discover all episodes here!! 🙂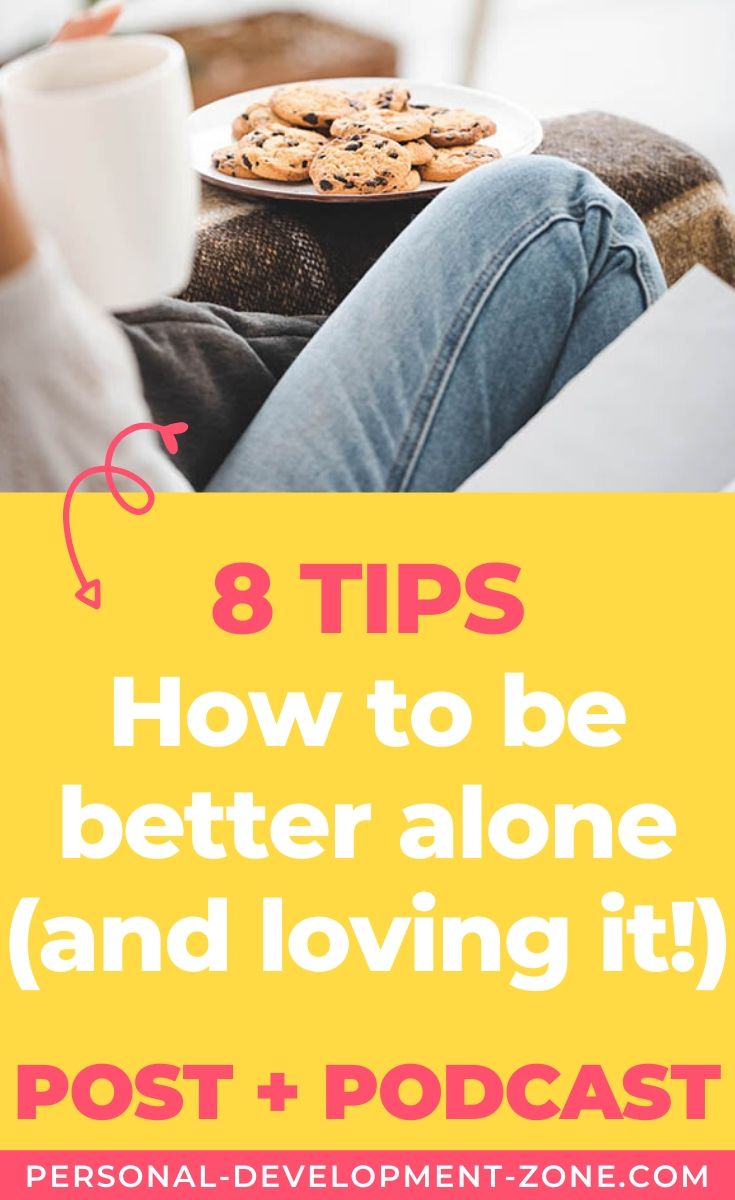 It's okay to be alone from time to time…
But how to make the best out of it?
How to finally feel good and happy while being alone?
Discover how my 8 tips can help you feel great being alone! 🙂
What does it even mean to be alone? 
What is interesting is that none of us have the same definition when it comes to describing "being alone".
There are a few questions that could be interesting in asking ourselves so we get a better understanding of what it means to us!
When are we actually "alone"?
Are we talking about being single? Or about being alone no matter what is your love-life situation?
Can you be alone while being physically with other people?
Is there a problem with being alone?
Are you feeling alone rarely, sometimes, often?
Can we actually enjoy being alone? And if yes, how?!
As you can see, we can have different explanations and interpretations of "being alone".
Asking yourself these questions and being the watcher of your answers can already help a lot!
As I always say, being more self-aware of the way we think is the first thing for every change we want to make with our life!!
Is it possible to be happy alone?
This is a question that I receive very often by emails…
Yes, it's definitely possible to be happy alone!
If by this alone we mean, just by being by ourselves, so yes, it's definitely possible! 🙂
It's always about beliefs that we may have! We may think "you need to be with someone to be happy" and here's how you question a belief:
Do you know anyone that is with someone and that is unhappy?
Do you know anyone alone that is happy?
Then, you realize that it's never black and white! 🙂
And that there are exceptions for every situation, we should not make them general rules…
Related article: 
Are Your Beliefs Building Your Self-Confidence?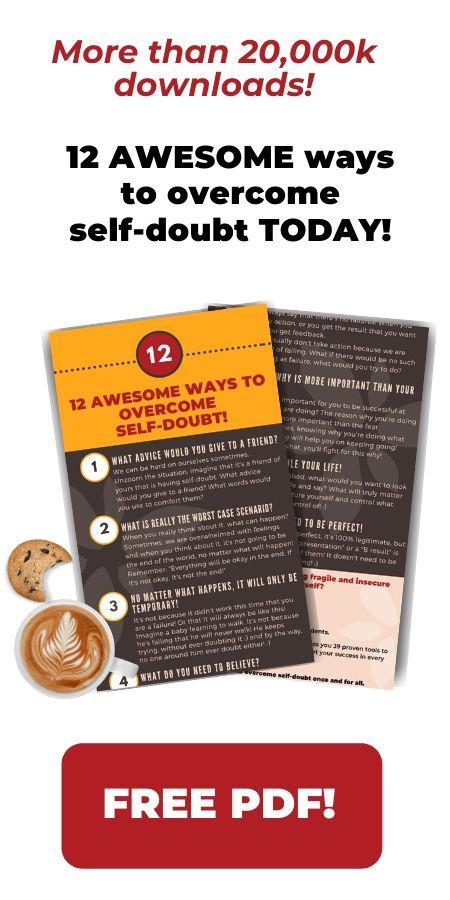 How do I become comfortable with myself?
Amazing question!
I always say that we are more comfortable with what we know.
So, the best way to be more comfortable with yourself (and with whom you truly are!) is by discovering yourself.
There are so many questions that you can ask yourself!
You can start this whole journey with this very complete post: 8 questions to know yourself better. 
Related article:
8 Questions To Get To Know Yourself Better (My Favorite Is #2…)
8 tips to help you be better alone…
And here are 8 tips that can help you be better alone starting today! 🙂
1. Book some time in your calendar

for

YOURSELF.
We can easily save and organize some time for others in our calendar. But what about doing it for yourself?!
You need to do it for two main reasons. The first one is that by doing it, you are actually taking the time to learn and to discover how to be alone and how to appreciate it. Then, the second reason is that by doing so, you'll have a great feeling of being loved. By you! 🙂 Because you care about you, you are taking the time for yourself and this is a great love boost! 🙂
2. In your alone time, do things you LOVE!
During your time alone, you can do things you love that are indoors such as:
reading a nice book!
Listening/discovering music
Cooking a nice dish
Have a SPA day, a nice bath…
Play an instrument
Crafting, painting, drawing…
… Many more ideas! 🙂
You can also do things that are outdoors such as:
Going to the cinema
Seeing an exhibition
Going to a workshop
Trying a new class
… Many more ideas! 🙂
3. Meditate
I really realized how meditation is ESSENTIAL when you want to learn how to be happy alone.
Even if it's 5 minutes per day, it's an amazing idea to meditate a little bit. There are tons of applications out there that you can start with! I started with Headspace on the advice of Tim Ferris! 🙂
You don't need to be an expert in meditation to already see the benefits of it!
I truly feel better being who I am when I meditate because I feel like I can visit myself at that moment: my feelings, my thoughts, my sensations… We aren't paying attention to all of this enough in my opinion! 🙂
And meditation can really help! 🙂
4. Get out there, in nature, in the city… Out of your home! 
You can go for a walk, take a bicycle, go out and get some fresh air ALONE! 🙂
You can take your phone but leave it in your bag and on silent. You don't need it to connect with yourself and to have these 30 minutes alone! 🙂
It's important to love this time alone for your head, for your mind but also for your body! 🙂
5. Get to know yourself better.
Of course, this is essential! 😉
As said before, when you ask yourself questions, you are discovering who you are and you become your own friend!
You can start with questions such as:
What did you like to do when you were small?
What do you like to do in your free time?
What would you do if you wouldn't need to work?
If you're interested in this, you HAVE TO check out this post: 8 Questions To Get To Know Yourself Better (My Favorite Is #2…)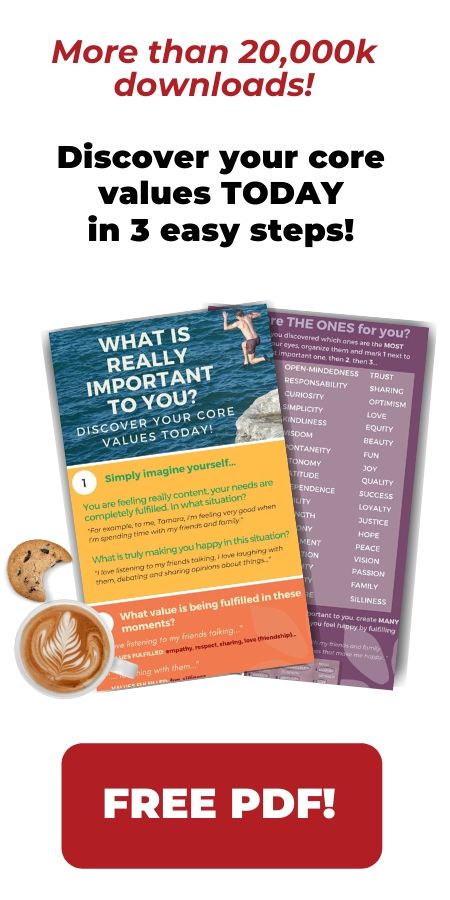 6. Learn something new! 
It can be from a book, a magazine, listening to a podcast or learning from an online course…
Ask yourself: what is it that you are really interested in learning? You can think of a topic that you would be able to talk 30′! Which one would it be? Something that you just LOVE learning from!
7. Knowing that you are good enough for yourself. You don't actually need anybody else!
Some people say that it's even the secret to every happy marriage.
Happiness comes from within. So, both of the persons in a relationship need to find a way to be happy by themselves. They aren't expecting the other one to make them happy, they know that they are good enough alone and that the other one is a "bonus" to their life!
Of course, when you really love someone, they are an important part of your happiness but when you really think about it, it's not because you're in a relationship that you will be happy. It's all about the way you feel inside of yourself! 🙂
Think about questioning what thoughts you have and how you actually have a huge influence on any mindsets that you want to have! 🙂
8. Observe yourself with compassion and empathy. 
To feel great about being alone, you need to be able to "watch" yourself and be more self-aware.
Take a moment and pay attention to:
The thoughts you have…?
The emotions you're feeling…?
Sensations in your body…?
How is your day going? Are they facts? Or are they judgments?
How are you feeling in general?
Of course, it's not something that is very easy to do, you need to practice it! But you get better at it, it's a skill to develop like any other skill! 🙂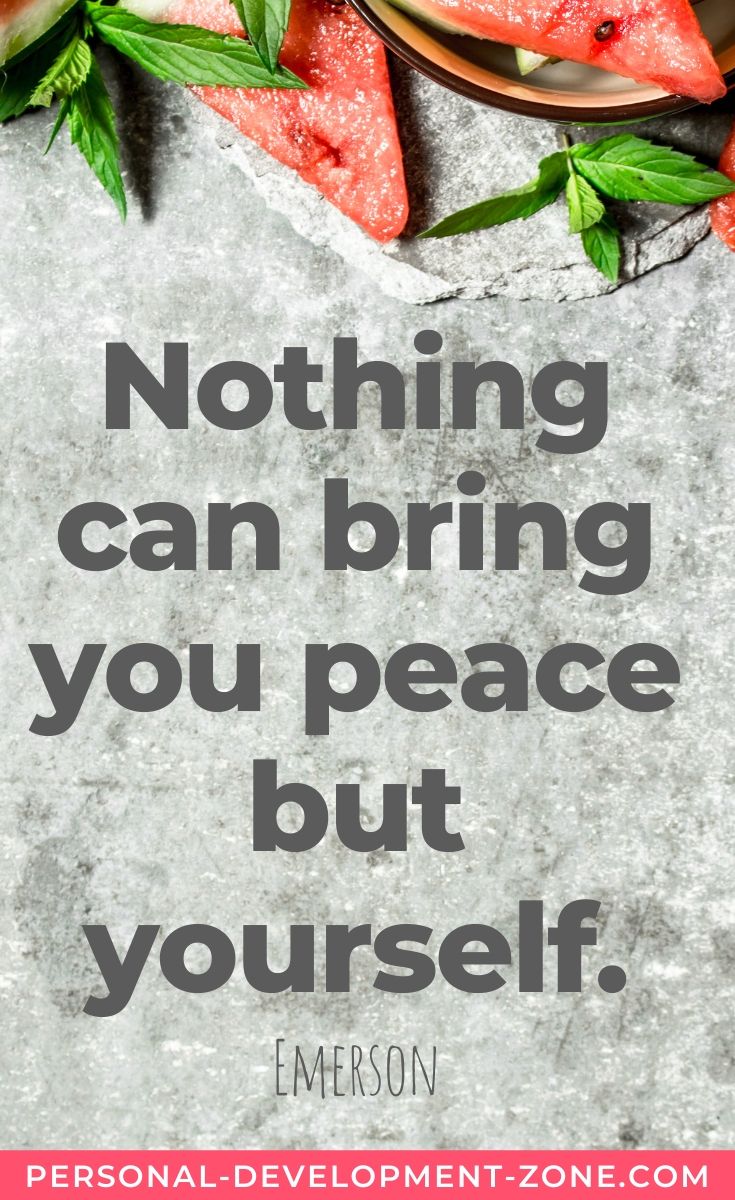 Over 10,000+ people have decided to stop feeling fragile and insecure about themselves.
What are you waiting for?
Get all of my EXPERT TIPS to build REAL confidence.
How to Feel Better = Self-Confidence Course
Want to build REAL confidence and live an extraordinary life?
Double your confidence and self-esteem with my BEST-SELLING course called This is Confidence.
I'm sharing with you ALL THE SHORTCUTS that helped me and life coaching clients become super confident.
Ask yourself: 
If you're not confident yet, you're missing out!
Enroll in This is Confidence immediately to change your life for good.
How enjoying being alone is helping you build your self-confidence…
Of course, when you are enjoying being alone, you are also building your self-confidence!
Because you are taking care of yourself and you are showing to yourself that you are worth it and that you deserve to be loved! 🙂
So, take some time for yourself, enjoy your own company and you'll see how it will boost your self-confidence very quickly!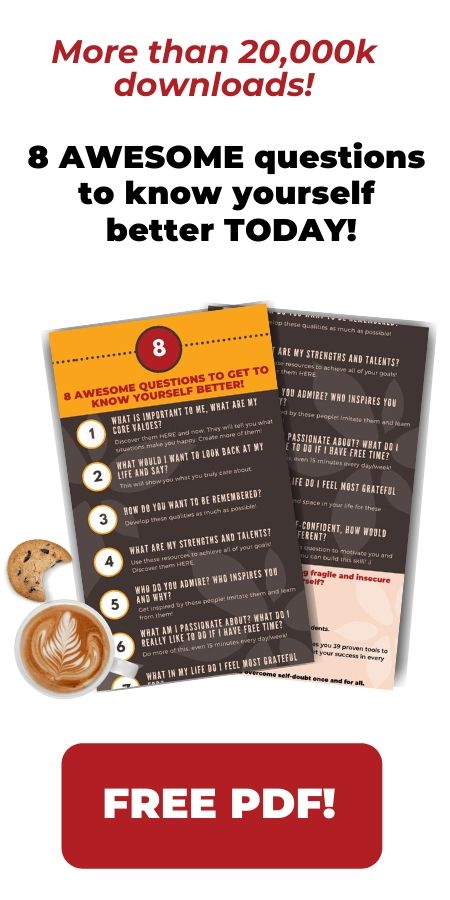 What's next?
You have to discover other posts that I wrote and that I really think that you're going to like!
The first one is called: 30-Day Self-Care Challenge Ideas
And the other one is: Overcoming Loneliness With These 6 Little Known Tips
To sum up! 
As you can see, you can definitely develop the habit of being happy alone! 🙂
You can start with small steps, there's no need to hurry.
Keep in mind that the moment you are comfortable being alone with yourself, you'll feel better with people too! So in the end, you're doing something great for yourself AND for your surroundings! 🙂
There's nothing really you can lose from trying, right? 🙂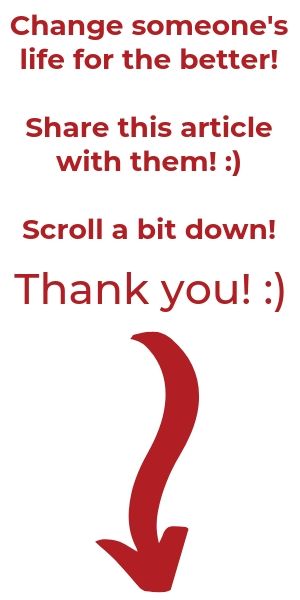 You may also be interested in…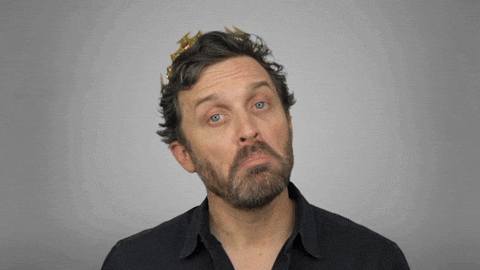 What do you think about being alone?
Can you think about another tip that could fit into this list? Let me know in the comments section 🙂