Looking for inspiration on how to enjoy every day of your life?
Worry no more, I have listed 10 inspiring podcasts to get you going in your everyday life and survive tough times!
After books, podcasts…
Most of us, at some point in our life, have sought to best self-help books, best business books, or any reading material that will help us survive life's challenges or simply looking for an answer.
However, with the rise of modern technology, podcasts have arrived!
Compared to books, you can listen to podcasts anywhere at any time. You can be driving, jogging in the morning or even while washing your dishes! 🙂 That's how wonderful podcasts are.
And podcasts are even more wonderful when they provide inspirational messages to you that will serve as a daily motivation.
Here are 10 inspiring podcasts to get you going in your everyday life and be an ultimate life survivor. Let's get started!
Related article:
The 6 Self Help Books Everybody's Talking About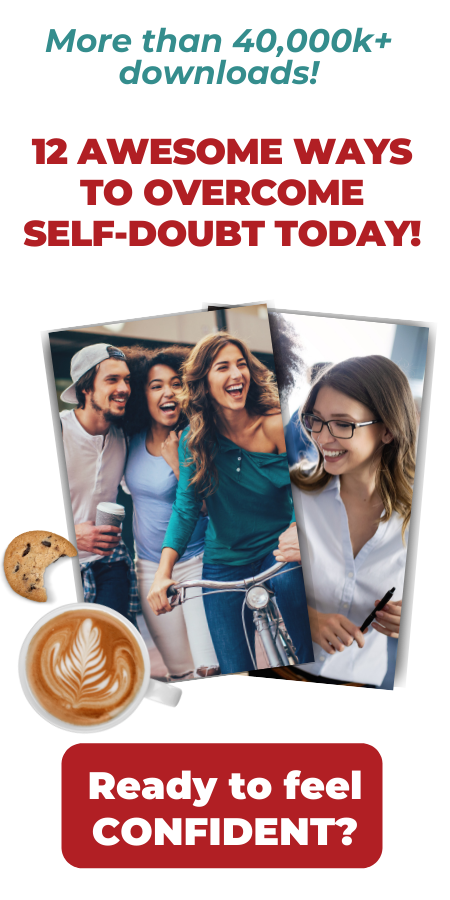 THE podcast you need to listen to!
Well… I need to start by saying that the first podcast you need to listen to is MY PODCAST! 🙂
If you want to stop struggling with self-doubt and insecurity, and that you want to become the best and most authentic version of yourself, then you NEED to listen to the Get Confident Get Happy podcast. 
Every Tuesday, I release one episode and in each one of them, I'm covering a topic that you will be interested in, I'm telling you what your next action is and I'm ending every episode with the quote of the week.
Listen to ALL THE EPISODES here and let me know what you think about it! 🙂
What do you need help with?
(Choose between the 2 options)
The podcasts
Her podcasts are my own happy pill and it really uplifts my spirit after listening to her 🙂
Gretchen is really the representative of happiness – she has her own book, Happiness Project, which is one of the best self-help books out there and her podcast is called Happier with Gretchen.
Her podcast is already getting millions of downloads within a few months of launching and it's no wonder- everyone is on the pursuit of happiness.
Start creating your own happiness by listening to Happier with Gretchen! 🙂
Her podcasts are really worthy to belong in my list of inspirational podcasts.
Elizabeth encourages the listeners to explore their creativity and let their true selves shine. A creative soul myself, I can really relate to all of her podcasts.
Before, I was scared to express myself because I was afraid of rejection- but now I realized that the most beautiful thing in the world is a person who shows her true self. And that's the goal of Elizabeth Gilbert- to show to the world your authentic, beautiful self 🙂
Start showing your true colors by listening to her podcasts! 🙂
Fun fact: Elizabeth Gilbert is the author of Eat Pray Love! (one of my favorite novels!) and Big Magic.
Her podcast, Women Wanting More may be one of the good podcasts for women out there.
Karen encourages women to have it all despite the challenges- in short, girl power!
What I love about her podcasts is that she's keeping it real- she details her difficulties and how she overcome them in an entertaining way! (be prepared for a lot of swear words! 😉 ).
Do check out her podcasts for a daily dose of feminism and entertainment!  🙂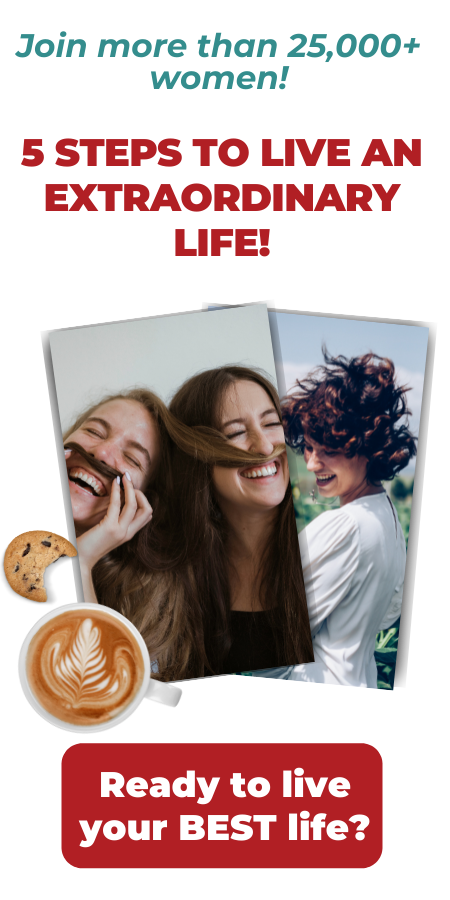 Fourth on the list is Brendon Burchard's podcast called The Charged Life and I really learned a lot from it! 🙂
His podcasts are about finding your meaning and purpose in life and I really recommend this to all of you especially for those who seek meaning and what they need to accomplish in life.
Listening to his podcasts makes me remember one of my favorite best self-help books, The Purpose-Driven Life by Rick Warren!
Be sure to check out The Charged Life for an eye-opener experience and knowing your true purpose!
Looking for business or career podcasts to inspire you?
Here comes power couple Jack and Suzy Welch with their podcast, The Welch Cast. A successful career-driven person themselves, they give advice and tips regarding business and career.
If you don't know which career you should take or have difficulties in your business, then this inspirational podcast is for you.
Fun fact: Jack Welch is recognized as one of the greatest CEO's of all time from his success at General Electric while Suzy Welch is a former editor-in-chief at Harvard Business Review and a New York Times Best Selling Author. A powerful couple indeed! 😉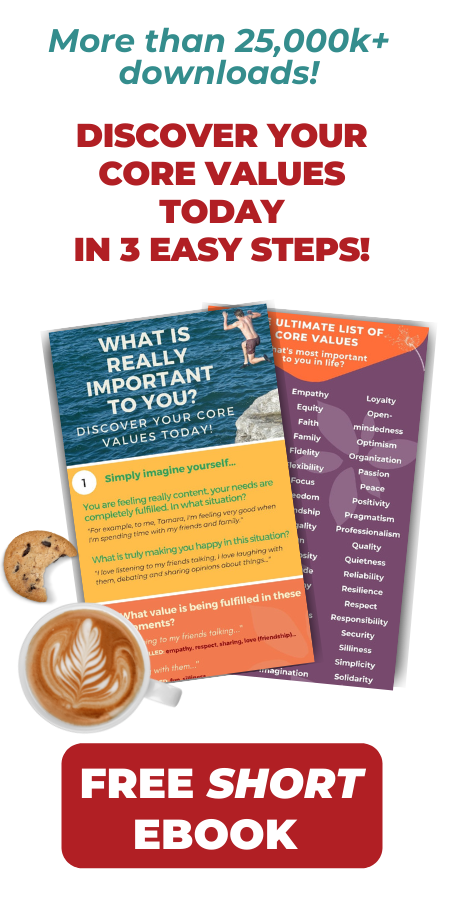 Have you ever felt powerless to change anything or just not feeling good about yourself?
Well, I've been there many times, thanks to my overflowing insecurity and pessimistic nature.
However, after listening to The Good Life Project podcast, I realized that the only thing that stopping me from reaching my dreams is none other than myself. Sucks right?
Well, it doesn't suck anymore because their podcast inspired me to go out of my comfort zone and accept who I really am- including my mistakes and my imperfections.
They really lived up to their mission, which is stated on their website:
We've now grown into a global tribe, a movement, inspiring media, opportunities to learn and to grow, to gather & come alive!"
Listen to their podcast and you'll start living your life the way you wanted!! 🙂
Are you a social media influencer or starting a business?
Then Chalene Johnson's podcast is for you.
A social media expert herself, plus life coach, author and speaker, her podcast gives insights and advises on how you can expand your influence your social media in the right way (no spam followers or likes allowed!) and grow your business.
Not only that, her energetic presence in each episode will get you pumped and enjoy her podcasts more!
Check out her podcasts to learn more about starting a business and growing your social media presence!
Fond of deep conversations or discussion?
Brian Rose's London Real will serve you that as he tackles the journey of successful entrepreneurs, creatives, authors and more- from their hardships, trials and triumph.
His podcasts have really taught me how to be a great listener and what's more, I realized that successful people have been in rock bottom before winning their game.
Listening to his podcasts is an eye-opening experience for me- we see the life of successful people like how we see the tip of an iceberg. We don't realize what they went through in order to achieve their dreams.
Some of his notable guests are Guy Kawasaki and Aubrey De Grey. Be sure to listen to his podcasts for a huge dose of inspiration and personal growth! 🙂
Related article:
15 Habits Of Extremely Successful People
I like real people- no pretending, no shame, just honesty and confidence.
And that's what James Altucher is all about. His podcasts are all transparent- meaning he reveals it all- from his mistakes, imperfections, how he learned from it and finally becoming successful.
I learned that your mistakes in life don't define who you are and what matters is how you get up from those mistakes. Another plus from James is that he asks his guests questions that you are already thinking! He's not just honest, but also curious 🙂
If you want an authentic and inspiring podcast, then James Altucher podcast's is the one for you.
What I like about his podcasts is that it inspires you to be the better version of you.
His podcast, School of Greatness lives up to its name- it includes interviews from some of the greatest people like world-class athletes, major influencers and leaders, business people and so on.
Listening to these interviews has inspired me to take risks and to never stop dreaming. His podcast, is indeed a School of Greatness….! 🙂
Lewis Homes is also a great person himself – he's a New York Times bestselling author, world record holder, lifestyle entrepreneur and a former pro athlete! He's really a true inspiration for everyone! 🙂
Improve your personal growth by listening to the School of Greatness! Trust me, it will be a great experience for sure!! 🙂
How to build your self-confidence 
All of these podcasts can help you build your self-confidence.
By getting to know yourself better and what makes you happy, you will increase your level of self-awareness which will make you feel more and more self-confident! 🙂
To sum up!
There are a lot of inspirational podcasts out there and it's a great start to listen to those if you want some positive boost in your life!
Listening to these podcasts has really affected me deeply and inspired me to be a better person than I was yesterday!!
What's more, you'll learn from real people who have gone through so much but ended up winning! They really inspired me to win my own obstacles in life and never, ever quit 🙂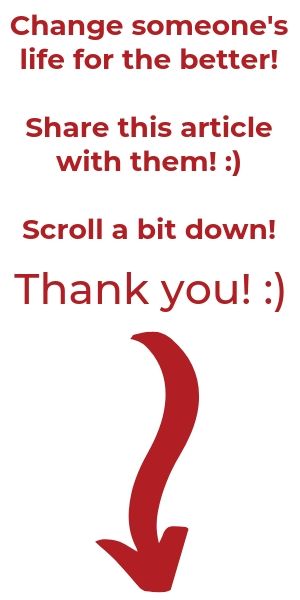 You may also be interested in…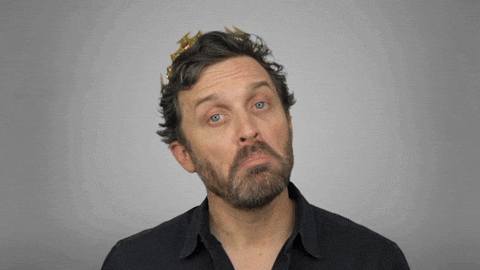 How about you?
Have you listened to some inspirational podcasts lately?
What podcasts have affected you deeply? Let me know in the comment section below!