Are you interested to stop seeking the approval of others?
In fact, this is the way my students and myself set ourselves free.
Keep reading to discover how you too, you can start feeling better!
---
✓ Should I read this? You have to read this if you want to stop seeking the approval of others all the time…
✓ How is it going to help me? The moment you'll be able to understand where it's coming from and how to deal with it, you're going to feel SO MUCH better! You have nothing to lose to try…! 🙂
---
Do you want to hear more of my accent?! Discover all episodes here!! 🙂
Why do I seek approval from others? 
I receive this question very often in my emails…
Down the line, we all want to be loved for who we truly are, right?
There's no better feeling!
And we actually consider the other being "the mirror" of the way we want to feel.
We think that THEY are the ones that can make us feel good about ourselves, that can love ourselves, but here's the thing that I want to share with you…
YOU are the one that you need your approval of!
Are you following? 🙂
You remember that I said that we want OTHERS to give us their approval and recognition?
But, why would you let your emotional life and give your power away to someone else?
Someone that let's face it, don't know how to fulfill your needs as much as you do! 🙂
The example of the career path… 
Let me give you an example to make things clearer.
Let's imagine that you want to go back to study something that you always wanted.
So that you can do a job that you always wanted to do.
You want the approval from your friends and family, you want them to think that your idea is great and that they support you!
You might find yourself asking: Will they agree? What will they say? Are they going to tell me that I'm exaggerating?
But here's the thing… What do YOU think of this career path?
Do you agree with yourself? What do YOU say about it? Are you saying that you are exaggerating?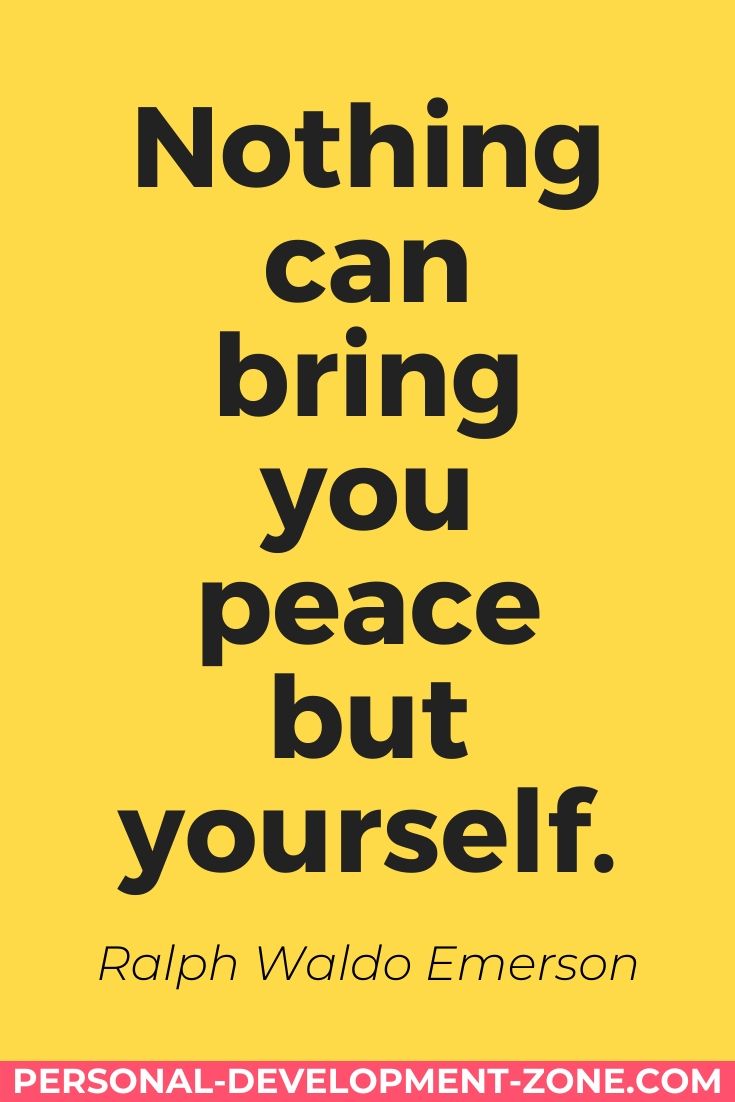 The way YOU LOOK at it matters the most! 
In my opinion, when we seek the approval of others, it's because we didn't take the time to ask yourself what we think of it.
You want the approval of others to see how hard you are working but are YOU seeing how hard you are working?
Do not let others have that power over you and over your emotional life.
No one is deciding the way you are going to feel but YOU ARE.
Why do I need people's validation?
We want their validation on topics that we are not validating for ourselves in the first place.
When you think about it, if someone will tell you that they don't like your hair and you love your hair, you couldn't care less about their opinion (most of the time!).
The problem is that we want people's validation of things that we aren't sure ourselves.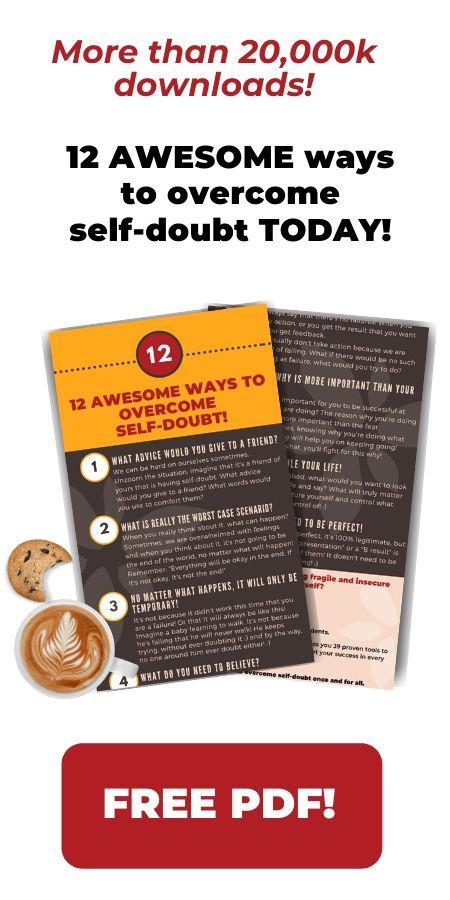 How to stop seeking the approval of others… 
Step 1
The first thing to do is to be more SELF-AWARE.
You need to pay attention to the thing you want the approval of others.
Is it something about your professional life? Your personal life?
Formulate a complete sentence such as "I want this person to see that I'm working hard and to be proud of me".
Step 2
Ask yourself what do YOU think about it?
For the thought "I want this person to see that I'm working hard and to be proud of me", I want you to ask yourself: do YOU see that you are working hard? Are YOU proud of yourself?
Step 3 
Take the time to be aware of what you want OTHERS to feel towards you.
Then, feel empowered by the fact that only YOU and YOURSELF can make you feel a certain way!
Now, go back to the sentence: "I want this person to see that I'm working hard and to be proud of me", understand what belief is causing you to think this way.
Ask yourself "why" questions: Why is it important to work hard? What is happening when someone is proud of you?
Question yourself if it's always true or if it's maybe an idea that you have of the reality?
Step 4 
Create a "bridge thought", a thought that you can believe and that is serving you.
For example: "I'm working hard, I'm giving my best" and also "I'm proud of myself and don't need other people's approval because I have my own".
Step 5
Understand that YOU and only YOU can make you feel a certain way.
You know when someone wants to lose weight, they lost weight and no matter how many people are telling them "You lost weight, amazing!" it doesn't matter until the moment the person who lost weight really realize it!
So, take the time to ask YOURSELF to give your own approval.
Step 6
Understand that we DO NOT have control over other people's behavior, thoughts, and feelings.
No matter what we are doing in our life, we are doing it because of the way WE THINK.
This means that no matter what we want from other people, it won't ever really say something about us but about THEM.
So, when you think about it, why do you want them to approve something about yourself that isn't really about YOURSELF actually?
For example, you want this person to see how much weight you lost.
But maybe this person isn't paying too much attention to weight in general because they are not too concerned about that (which as you can see, shows how the way they feel related to weight says a lot about THEM, not YOU).
Them not seeing how much you lost weight or not has nothing to do with YOU!
This is where the most important thing is to give approval to yourself, from yourself! 🙂
This last step of the process is essential because you need to understand how much you have NO CONTROL over others…
Remember this famous image?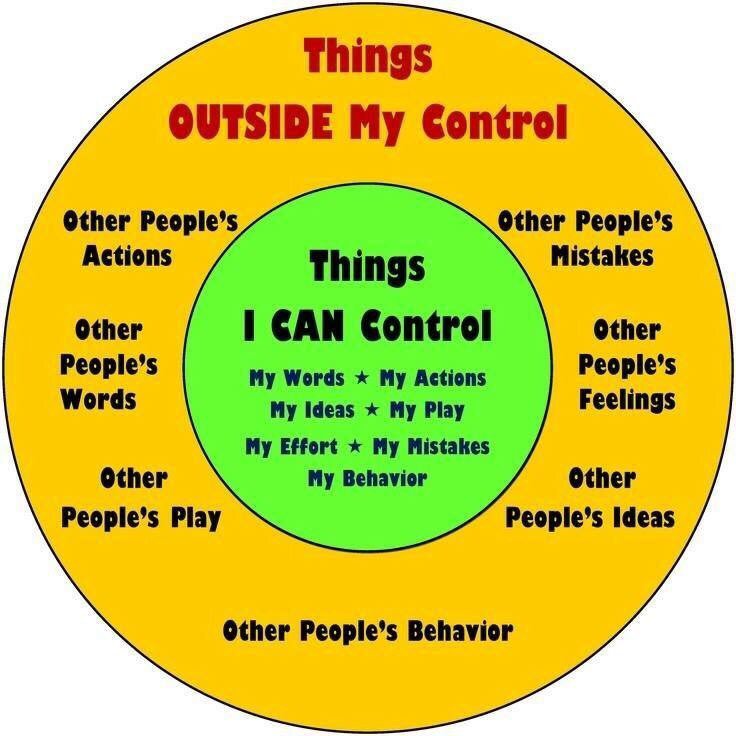 No need to seek the approval of others anymore, with these 6 steps, you're going to give it to YOURSELF!
What should we seek in life?
This is a great question! 🙂
You need to seek CONNECTIONS in life.
The first connection to seek is the one with yourself. Who are you? Are you a good friend to yourself? Do you like your own company?
You need to feel comfortable with yourself and with who you are (this needs to start by getting to know yourself better and by looking at what you find with compassion and curiosity).
Then, you will feel amazing seeking connections with others! 
Friends, families, strangers… You will LOVE open your mind to other ways of thinking! It will only enrich you and your life! 🙂
Then, you need to seek connections with the things you're doing. 
What are your hobbies? What are you doing when you have some free time?
About what topic are you happy to talk about an hour on, for example?
What do you like reading?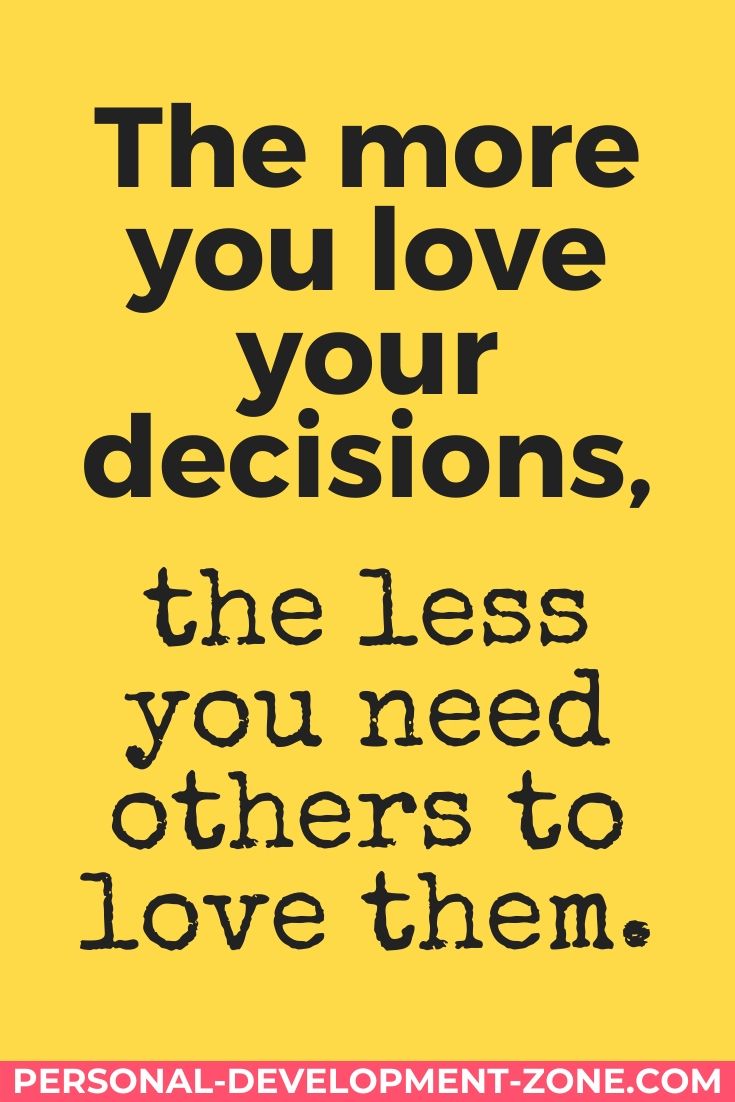 How do you develop self esteem?
Self-esteem is really the reputation to yourself.
It's how much you appreciate yourself.
Most of the time, we may find ourselves appreciating others more than ourselves! 🙂
But we are definitely as good as others, so why can't we do it for ourselves?
Because we never take the time to do it! 🙂
Discover how you can develop self-worth and become more authentic.
Your life will totally CHANGE! 🙂
You will feel amazing being who you truly are and by being more authentic, you're going to free yourself! Both are amazing feelings! 😉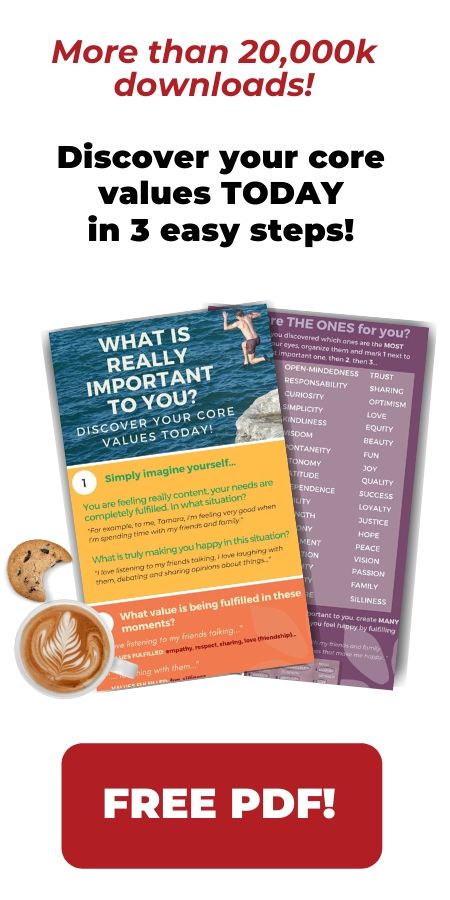 What is the key to happiness? 
The key to happiness is not to be all the time happy, actually.
It's about at first, understand that half of the time, you're going to feel negative emotions and you can learn how to deal with them.
Then, it's about knowing who you truly are and what makes you happy!
Also, I truly believe that building your self-confidence and feel like you have your own back will increase your happiness.
How to do that?
By listening to my podcast, The Get Confident, Get Happy Podcast!
Click on the image too and start listening to 1,2 or more episodes to become your boldest self starting TODAY!
It's a skill that ANYONE can develop! 🙂
Ask yourself: What would your life look like, the moment that you will be more self-confident?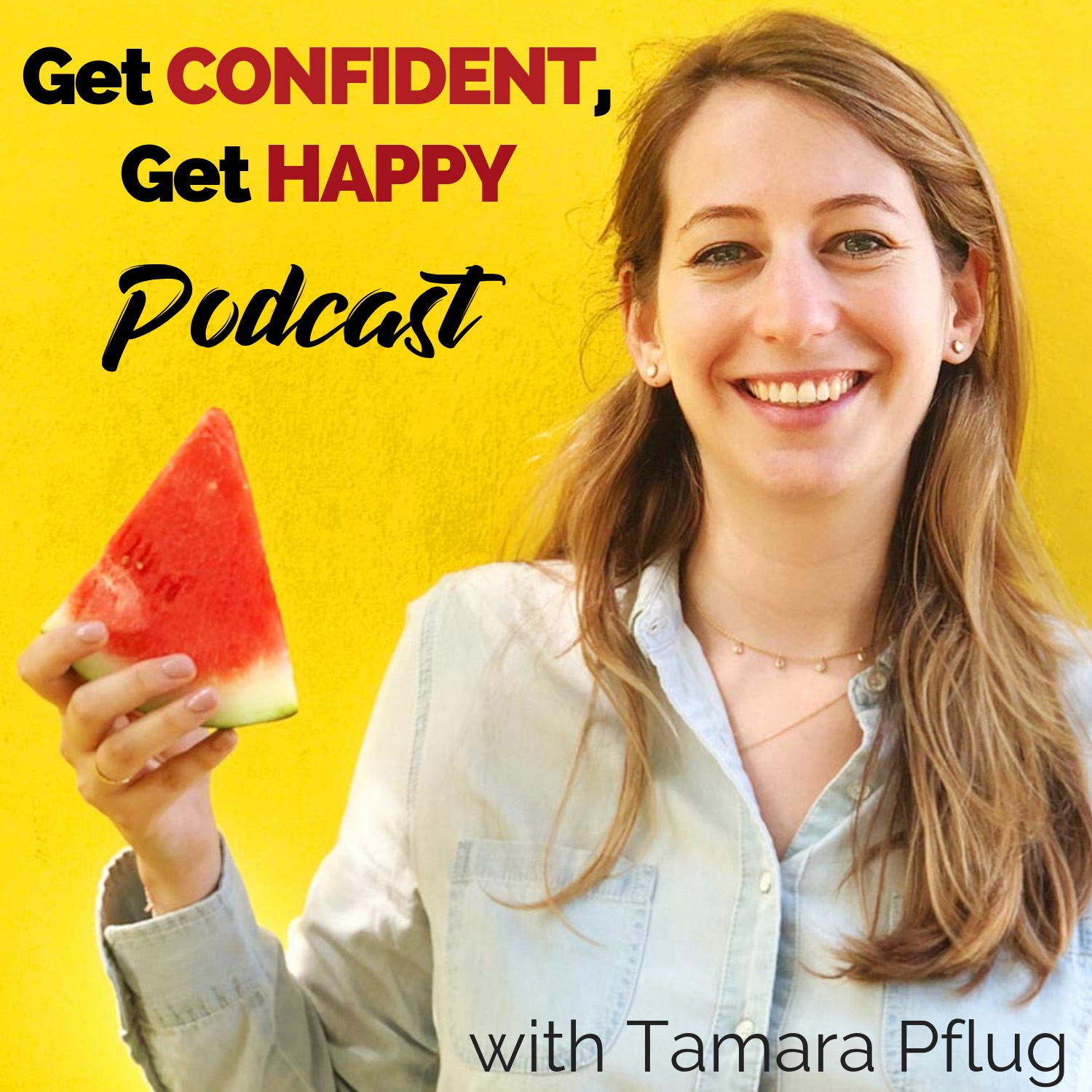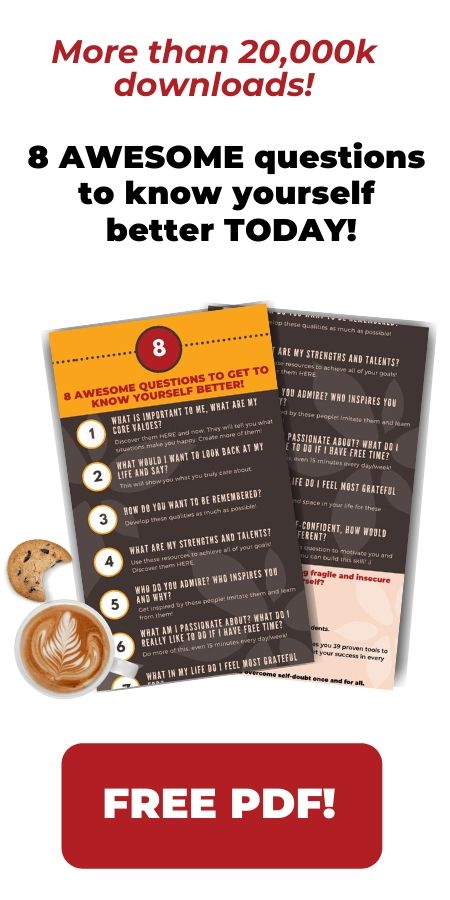 To sum up! 
As you can see, when you really think about it, you do NOT need the approval of others.
The one you need is your OWN.
So next time, ask yourself: What do I, MYSELF, think about it? What do I, MYSELF, really need and want?
And then, give it to yourself! 🙂
Do NOT let others have this power over you!
YOU have the power with the right thought to give you your own approval, the only one that WILL TRULY MATTERS. 🙂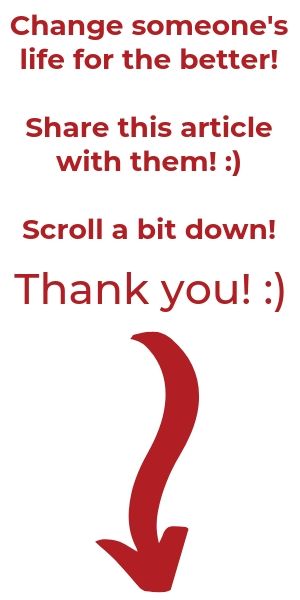 You may also be interested in…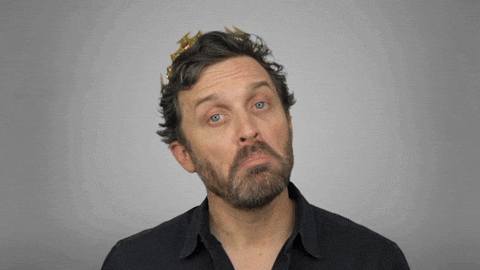 What do you think about giving YOURSELF your approval?
How can this change your life? Let me know in the comments section 🙂