Asking yourself how to meditate properly? So you can feel relaxed, quiet and like you're having full control of your life? I will show you a method that brought me immediate results…

ENGLISH DISCLOSURE: I'm from Switzerland (yes, chocolate!) so English isn't my first language. Please forgive me for my mistakes 🙂
THIS POST MAY CONTAIN AFFILIATE LINKS. PLEASE READ MY DISCLOSURE FOR MORE INFO.
---
✓ Should I read this? You should read this if you're interested in finding a solution to be more relaxed, less anxious and stressed, and to give you back full control of your life (how you're feeling and how you're reacting).
✓ How is it going to help me? Meditation is going to help you quieting your mind and relaxing your body. Even doing it 3 minutes per day will bring you amazing results!
---
How to medit

ate

and get immediate results 
Looking for meditation for beginners? 
Are you maybe looking for a solution to quiet your mind and relax your body?
What if you could finally sleep better, feel less stressed and improve your longevity?!
I get you! I asked myself the same questions and wasn't too sure where to find the right answers…
I learned meditation with Giovanni and let me show you why you should too.

I jumped in it!
I know I know… We hear a lot about meditation today and we all have beliefs about it.
I always think that I'm not spiritual enough for meditation to have an effect on me. A month ago I decided to jump in it and to try it.
Related article:
Are Your Beliefs Helping Or Limiting You? (Examples Of Beliefs)
What course to choose, what app to download, where should I start?
Ok, so I googled A LOT. I wanted to find something/someone that can help me so I can learn how to meditate properly.
I didn't want something unprofessional. In the first results of my research, I found this amazing 30-day course with Giovanni.
His website is so clear and I need things to be organized when I'm learning so I said to myself: if his course is as clear and organized as his website, I will definitely like it. And 30 days, it doesn't look that it's a HUGE commitment, I like that!
He's offering 2 courses: one for beginner (59$) and another one for intermediate (69$).
I started with the beginner and I'm really thinking that later I will learn the intermediate one.
I first thought to myself that 59$ can sound a bit pricey but then, I looked at it as an investment.
Today, I'm meditating every day of my life so I think that it's money that is very well-spent! Instead of any other impulsive purchase that I did, that was way more than that and that I never used/wore since then…!
Beliefs I had about meditation
I told you, I thought that "I wasn't enough spiritual to do meditation" Actually, it wasn't my only belief! Look at all of them:
✓ 

"I don't have the time for meditation…"
It's so funny to think about that!
I started with 1 MINUTE PER DAY, it's simply impossible to think that we don't have 1 minute per day to do something that can have so many great benefits?!
I know that there are people who are meditation after a while for AN HOUR!
Let's be honest, I'm meditating in the morning for 3 minutes only!
Sometimes I'm doing for more but this is the average and it's simply amazing for the effects that I'm feeling thanks to it!
✓ 

"I won't be able to empty my mind, not to think about anything"



No one ever said that you're supposed not to think about anything!
I remember feeling kind of a pressure and being afraid that I wouldn't be able to empty my mind and focus on "not to think"!
Then I learned (Thank you Giovanni!) that you can look at your thoughts coming and go and be more like a "spectator", which I learned is also 100% "allowed" in meditation 🙂
It's definitely not a "How to meditate for beginners" ordinary course.
✓ 

"Meditation is for spiritual people, I'm not a spiritual person"



I needed to write about this one.
I really thought that you need to be someone who's super spiritual and who knows tons of things about spirituality or even simply to be interested in it to meditate! It's simply not true.
I don't feel especially spiritual and I truly enjoy my 3 daily minutes of meditation…
What does it even mean to be spiritual?! I'm not sure how to define it and since I started meditating a month ago, I don't feel the need to…!
✓ 

"I'm not sure of finding the time for sitting down every day at the same time, I don't like having a schedule for everything"



I really understand you.
I'm also a spontaneous person and I don't like to have schedules that are super strict. But the benefits are so important that I'm almost looking forward to these 3 minutes!
And it's really a small habit, even I'm going on a plane early in the morning, I'm doing my 3 minutes of meditation while waiting to board the plane!
Sometimes it's happening that I woke up really late, I am too much in a hurry so I do my 3 minutes at night…
It doesn't need to be fixed-minutes but I'm telling you, you will want to do these 3 minutes and as the quote says: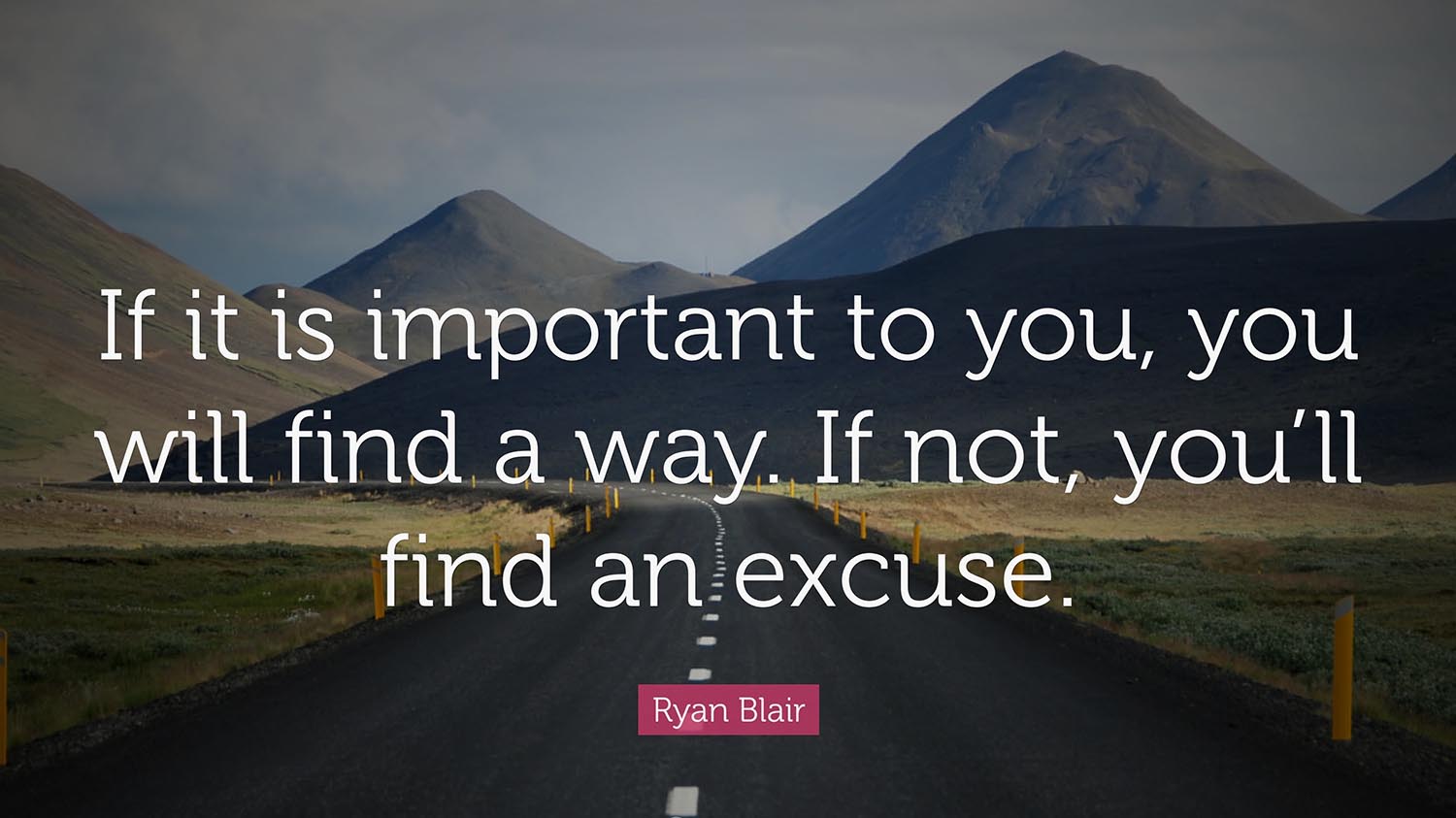 ✓ 

"I don't want to listen to someone's voice telling me to relax when I'm super stressed!"
I agree that it can be annoying so rest assured: Giovanni has recordings that you can choose to meditate with but you don't need them if you can set a timer yourself or simply prefer doing it without listening to anything.
What I did is that I actually downloaded them to my phone and sometimes I'm meditating with and sometimes without.
I first wanted to learn to meditate but now, I don't feel like I need it each time.
I feel free and you should too! It can sound like a guided meditation for beginners but, not if you don't feel like 🙂
✓ 

"I'm a very active person, I'm afraid of not being able or being bored of sitting down and not moving"
This will surprise you but I'm also someone who's very busy and these 3 minutes are so important to me!
I learned how to sit and relax and I actually love being still for 3 minutes.
In our busy lives, it's simply amazing to be able to relax for 3 minutes and to really be with yourself. Just try it and see if it's for you 🙂
[convertkit form=5224795]
5 reasons why start meditating with Giovanni today
Only 35 days to feel better! This is a 5-week of courses which means that in 5 weeks, you're ready to meditate and you will already feel the benefits of it.
The lessons are short. 35 daily short lessons that you can simply learn by reading this one page PDF or by listening to the 3 minutes recording (I personally listened to it while reading the PDF, I like the audio-visual learning way!).
Daily bonus. Each day, at the end of the lesson, you have access to 1 benefit, 1 FAQ and 1 Myth about meditation. I really like this bonus for each lesson! For example, for the Day 19, it looks like this:
Different meditation technics. You will learn different technics and then after 35 days, you can choose which one you prefer and you feel the most comfortable with. I love the fact that he showed us all the meditation techniques for beginners.
Right posture. You will learn how to sit correctly, your posture (back, neck, chin…) it's not only about breathing but also how you're sitting! It sounds obvious but I was very happy that a whole lesson with practical advice was given in this course.
Attitude towards meditation. I truly liked the fact that Giovanni is also talking about the fact that it's not easy to create a new habit. He's giving lots of advice on how to pursue the aim to install a meditation time in your daily life and I felt really understood by him, you can see that he's learned just like you and me and that he knows how you are feeling! Some teachers are forgetting sometimes to put themselves in their pupils'shoes…
You're not alone! In each lesson, there is a comment section where you can ask questions (Giovanni, the professional is answering to you!). I always read what other people wrote and again, it made me feel less alone… For example, it was hard in the beginning to keep the habit of meditating. It was pretty new in my life! So I looked at the comments and so that I wasn't the only one! And I'm telling you… Sometimes you just want to feel understood! I wasn't alone with all my questions on how to do meditation.

Interesting…

This is it… I hope I convinced you to take this course! Do you want to know more on how to start meditating?
Giovanni said something that I really liked and that I remember until today is that "meditating will make you live the life you want, you will live your core values every day of your life and living in accordance with them will make you feel simply amazing and happier like you've never been before".
It's worth the try, isn't? What do you think? Have you tried any meditation courses before? How was it?
You may also be interested in…
[convertkit form=5224167]