Looking for a solution to feeling overwhelmed?
Get some expert advice and start feeling relaxed and quiet about your life…
Do you want to hear more of my accent?! Discover all episodes here!! 🙂  
In this post and podcast episode, I'm going to show you how to finally feel less overwhelmed!
After a decade of personal development, Lucy Liu is THE expert when it comes to finding a solution to feeling overwhelmed.
Discover what she has to say so you too, you can take back control of your life!!!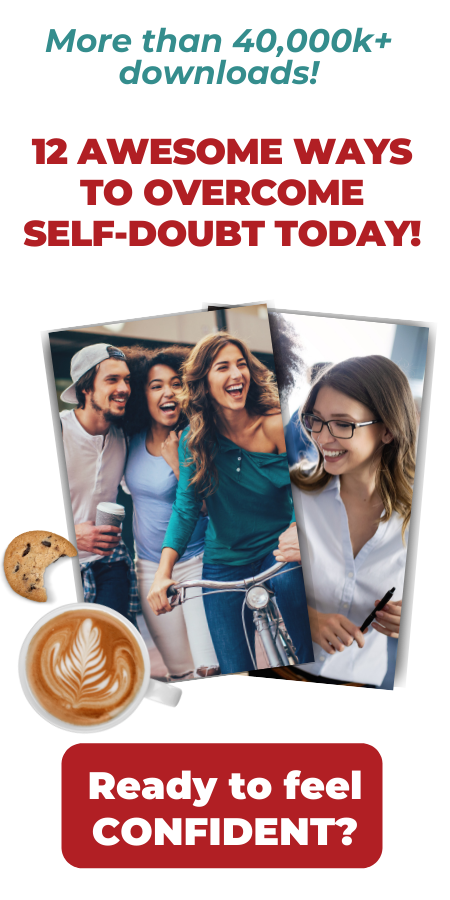 Who is Lucy Liu?
She's a certified life coach, she helps women in life transactions get unstuck, kiss overwhelmed goodbye and live a more joyful life through strategic goal setting.
Check her podcast, The Lucy Liu Show!!
This is Lucy! 🙂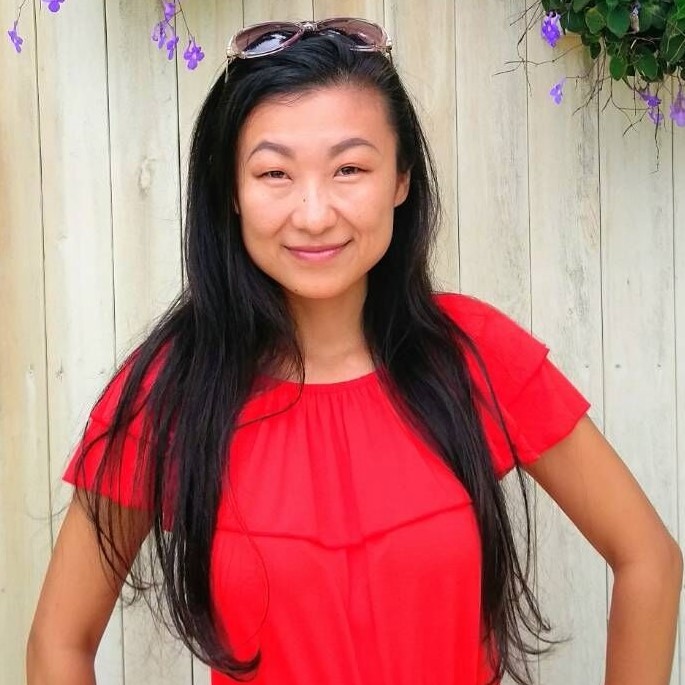 What is feeling overwhelmed?  
Lucy Liu says that overwhelmed by definition in the dictionary, it only means "very great in amount, very strong", it doesn't actually refer to any emotions that we have. It could be positive or negative.
By definition, it just means "a lot of this".
There is emotion going inside of you at that moment. It could be anger, worry, doubt, feeling helplessness or it could be behavior such as crying or experiencing a panic attack or a worry attack…
It looks like "too much on your head and too much in your life".
What do you need help with?
(Choose between the 2 options)
What to do when you feel overwhelmed…
The very first step is to accept your anxiety and overwhelming feelings.
I love the metaphor she's using!
She's comparing overwhelming to the ocean.
There is an ocean of overwhelm. All the things that you have to do.
If you let yourself, you're going to let yourself drown in that ocean.
But instead, what you need to do is you have to accept it and like a surfer, you want to ride out the wave. If it comes, just relax and just go with the current!
In that way, you're going to save yourself instead of drowning in that ocean.
It's very important to accept your feelings and know that you're not alone, that it's perfectly normal to feel this way!
So what we want is to be more self-aware of it and then the next step, you want to change it.
Overwhelm is usually caused by some kind of uncontrolled ability, something is unpredictable or you have unrealistic or unreasonable thoughts.
These thoughts actually spark stress, so you have to pay attention to what you say to yourself and you have to learn to create more helpful thoughts instead of these thoughts that create this overwhelm.
You really want to be more self-aware of what you are saying to yourself!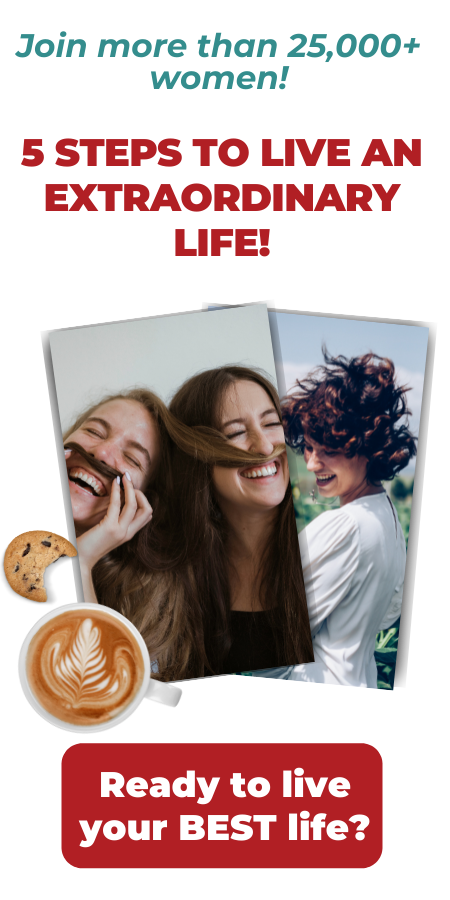 Do not resist overwhelm, do not resist emotions, accept them!
Lucy and I talked about the fact that we shouldn't resist overwhelming. We need to be more self-aware of the feeling in the first place and then, to change our thoughts, to shift our focus.
We said also that it's like positive and negative emotions that we're having.
We need to learn how to deal with negative emotions.
You can learn how to use your emotions to build your self-confidence.
Meanwhile, check these 6 steps to mindfully deal with difficult emotions: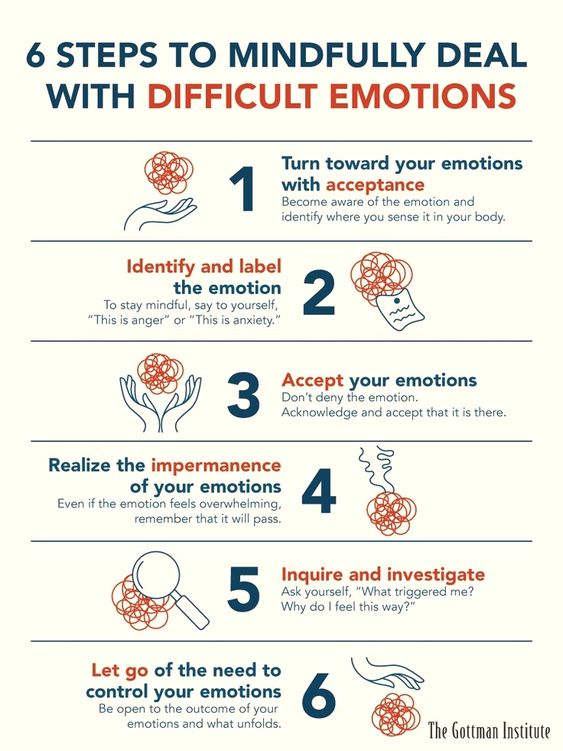 Related article:
How To Deal With Your Emotions And Boost Your Self-Confidence
Change your focus right now
Lucy also recommends that you have to appreciate the right here, right now.
Not to worry about what's going to happen in the future or what happened in the past.
You want to schedule a time to plan for the future, but you don't want to worry about the future.
You can block your time and do goal setting and have a game plan for the future, but you want to focus on today.
Today, you're alive, you're given a brand new opportunity to seize and to be happy, that's what you want to focus on! 🙂
And you have to make that perspective change! If we know what's causing these negative thoughts, we need to switch that to a positive one.
For pretty much everything negative, there is some sort of positive lesson inside if you look for it instead of drowning in the ocean.
You want to ride it out, relax and think about what can you learn, what can you get out of this or how can you solve the problem!
Many times, we get overwhelmed because we can't find a solution today.
But that doesn't mean that we might not find a solution! It just means that the solution won't come up immediately.
And this is how it's related to self-confidence! 🙂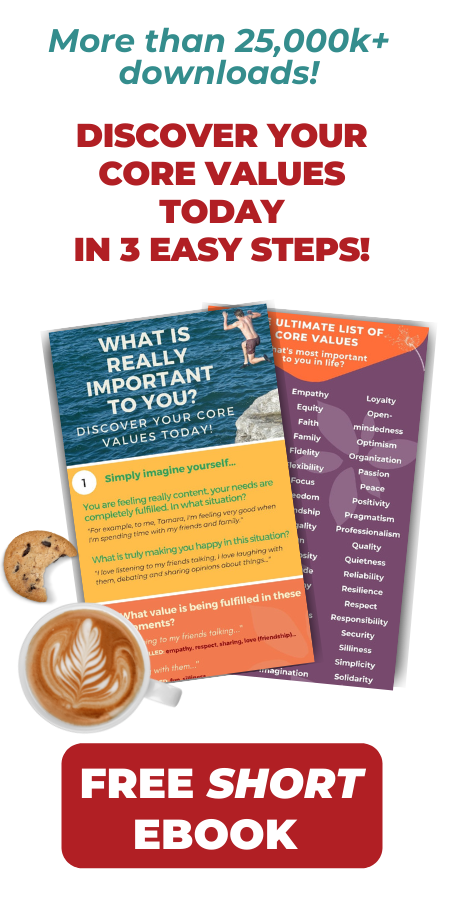 Being overwhelmed and self-confidence
You have to be self-confident that the solution will come to you!! 🙂
Just maybe not immediately, not at the time you want, but at the right time, you should have the confidence that you will find the solution.
Instead of finding excuses, you want to have a really open-mind and open-heart towards any solutions or opportunities.
This, I 100% agree with Lucy. I truly believe that we often think that we should find the solution to our problem or the answer to our question very fast, but we do not.
Sometimes, it takes time. We need to be aware of the decision that we want or need to take, but we need to give it some time! 🙂
How many times have you maybe thought "If only I knew, I wouldn't have worried or felt so overwhelmed!", right? 🙂
Change your multi-tasking mindset
We can do many things, but actually, that's one of the major factors that cause overwhelm.
Sometimes, we want to change our multi-tasking mindset and focus on one thing at the time!
This could already help you feel way less overwhelmed…!
What if you would do one thing at a time? It will probably make you succeed easier at what you're doing! 😉
Know your boundaries and set your values and your priorities!
Lucy shares that she's not feeling overwhelmed, ever because she knows her boundaries and she's setting her values and priorities.
Anything beyond her boundaries, anything beyond her values and priorities, she's saying "no".
And when you say "no" to the things that don't align with you, then you're good. But if you say "yes" to the things that don't align with your values and priorities, you're going to find yourself very overwhelmed because it's not what you want.
When you're saying "yes", you're saying yes to yourself, to more activities, to what really matters to you.
You decide to kiss overwhelm goodbye! 🙂
Related article:
5 Steps To Saying No Effectively
To sum up! 
Lucy shares that it took her a decade of personal development to kiss overwhelm goodbye and that we don't need to rush into all of this.
She didn't go overnight from feeling overwhelmed and suddenly feeling great, but it's about personal development, taking deep breaths,  meditation, all these things that add up, she confirms.
She concludes by saying that there are so many tools out there! Get help if you feel like you need help. There is always a way! 🙂
You need to truly believe that there is always a way to switch that around and focus on your abundance!
I love that topic of abundance, but this would be for another podcast episode! 😉
THE LUCY LIU SHOW 
Listen to the LUCY LIU SHOW! 🙂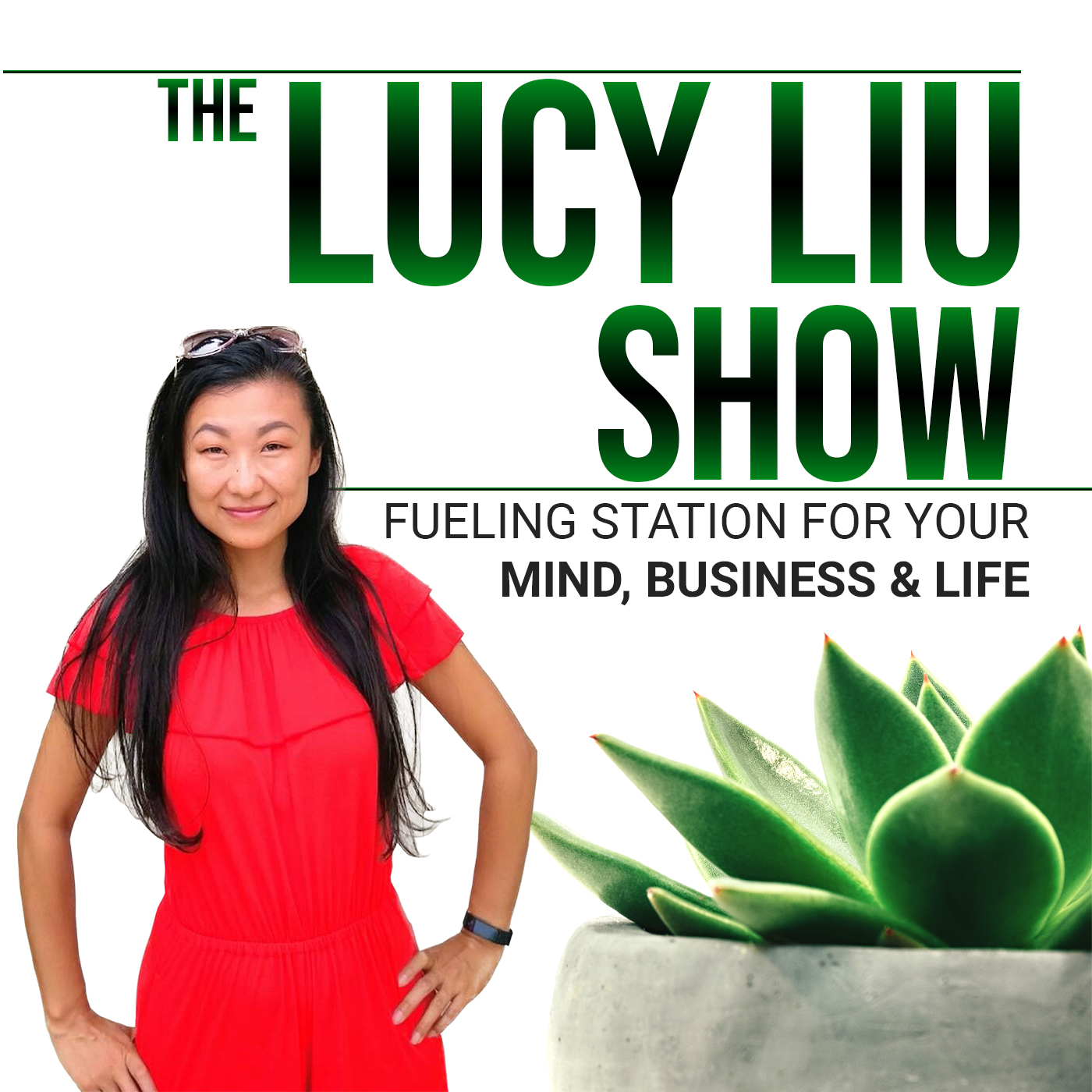 Who is Lucy Liu? 
Lucy Liu is a certified life coach helping women in life transitions unstuck, beat overwhelm, see clarity, set new goals, live a happier fulfilling life and thrive!
She is an unshakable optimist, wife, mother, easy-going entrepreneur, women empowerment workshop facilitator, motivational speaker and now makes it her passion to help other women rewrite their life story.
She also inspires as the host of her weekly podcast The Lucy Liu Show.
Here's where you can find and follow Lucy: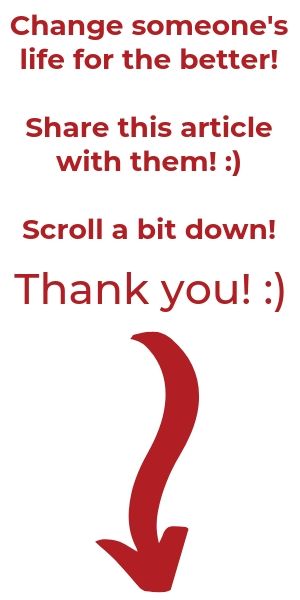 You may also be interested in…