Do you want to become less insecure?
Discover these 38 inspirational self-esteem quotes that will help you recognize your true value! 
Quotes are an amazing way to boost your self-confidence!
Discover the 38 inspirational quotes that will finally help you overcome insecurity!
What is self-esteem? 
Self-esteem is the emotional measure of your self-worth and self-respect.
It shows how much self-love you have for yourself.
Too little self-esteem can lead you to poor life choices, destructive relationships, and failure to live up to your full potential.
On the other hand, too much self-esteem can result in narcissistic personality disorder and damage your interpersonal relationships.
The two extremes can be detrimental to your well-being, so it's always best to find a healthy balance.
Self-esteem can be seen as a personality trait, usually the result of your past experiences. It guides your beliefs about yourself including how you appraise your appearance, desirability, beliefs, behaviors, and emotions.
While we can't change our past experiences, we can influence our reactions to past, present, and future experiences and in effect, find that healthy balance.
One great way to influence your self-esteem is to adopt healthy inner thinking of your worth. In this post, we provide some of the best self-esteem quotes to help you find that healthy balance and live up to your potential.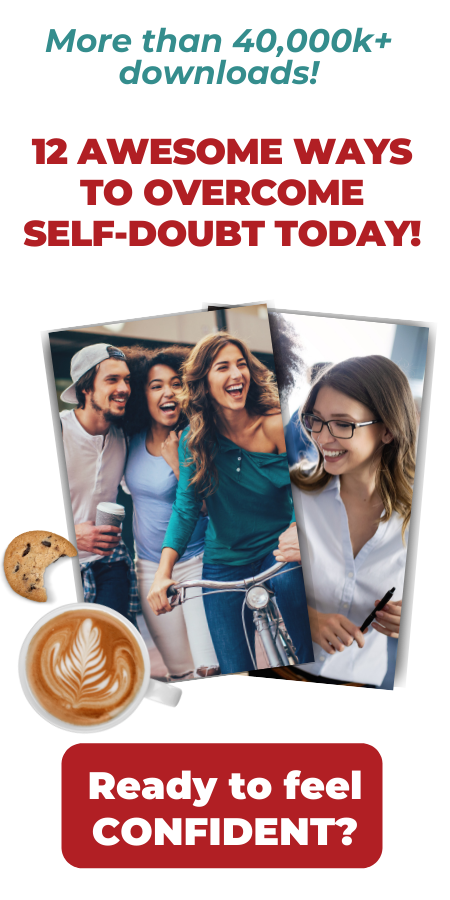 38 Inspirational self-esteem quotes
"Trust yourself. Create the kind of self that you will be happy to live with all your life. Make the most of yourself by fanning the tiny, inner sparks of possibility into flames of achievement."
– Golda Meir, Former Prime Minister of Israel
"Having a low opinion of yourself is not 'modesty'. It's self-destruction. Holding your uniqueness in high regard is not 'egotism'. It's a necessary precondition to happiness and success."
– Bobbe Sommer, author of Never Ask a Cactus for a Helping Hand
"If you end up with a boring, miserable life because you listened to your mom, your dad, your teacher, your priest, or some guy on television telling you how to do your shit, then you deserve it."
– Frank Zappa, American musician.
"My mission, should I choose to accept it, is to find peace with exactly who and what I am. To take pride in my thoughts, my appearance, my talents, my flaws and to stop this incessant worrying that I can't be loved as I am."
– Anaïs Nin, American-Cuban-French essayist
"She remembered who she was and the game changed."
– Lalah Deliah, author of Vibrate Higher Daily: Live Your Power
"You're always with yourself, so you might as well enjoy the company."
– Diane Von Furstenberg, Belgian fashion designer
"We must not allow other people's limited perceptions to define us."
– Virginia Satir, American author
"The strongest single factor in prosperity consciousness is self-esteem: believing you can do it, believing you deserve it, believing you will get it."
– Jerry Gillies, American author of Moneylove.
What do you need help with?
(Choose between the 2 options)
"You alone are enough. You have nothing to prove to anyone."
– Maya Angelou, American poet, singer, memoirist, and civil rights activist.
"When a woman rises in glory, her energy is magnetic and her sense of possibility contagious."
– Marianne Williamson, American spiritual teacher, and author.
"Love yourself enough to set boundaries. Your time and energy are precious. You get to choose how you use it. You teach people how to treat you by deciding what you will and won't accept."
– Anna Taylor, author of Drustan the Wanderer
"Love who you are, embrace who you are. Love yourself. When you love yourself, people can kind of pick up on that: they can see confidence, they can see self-esteem, and naturally, people gravitate towards you."
– Lilly Singh, Canadian YouTube star and NBC host.
"Talk to yourself like you would to someone you love."
– Brene Brown, American research professor.
"The first step toward being loved is learning to love what you see when you look in the mirror."
– Tadahiko Nagao, Japanese author of The Kokology book series.
More self-inspirational quotes…
"Your chances of success in any undertaking can always be measured by your belief in yourself."
– Robert Collier, American author.
"If you doubt you can accomplish something, then you can't accomplish it. You have to have confidence in your ability, and then be tough enough to follow through."
– Rosalyn Smith Carter, Former First Lady of the United States
"Nothing splendid has ever been achieved except by those who dared believe that something inside of them was superior to circumstance."
– Bruce Barton, American author, advertising executive, and politician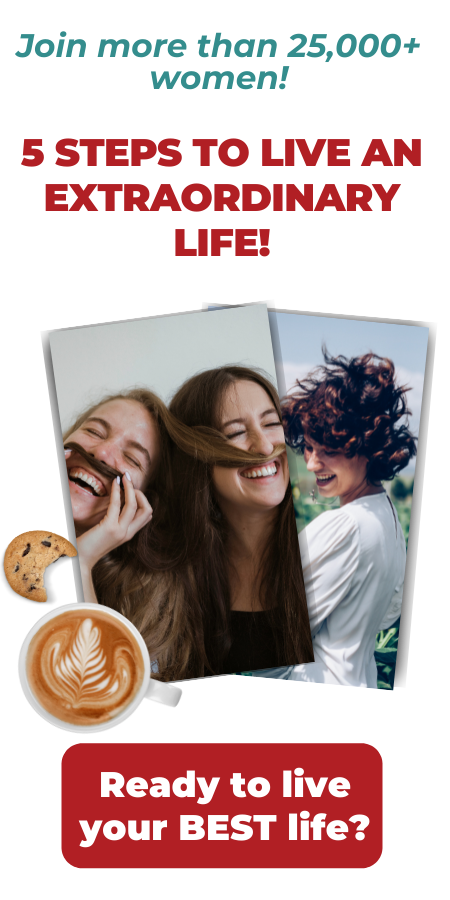 "Our deepest fear is not that we are inadequate. Our deepest fear is that we are powerful beyond measure. It is our light, not our darkness that most frightens us. We ask ourselves, who am I to be brilliant, gorgeous, talented, fabulous? Actually, who are you not to be? You are a child of God. Your playing small does not serve the world. There is nothing enlightened about shrinking so that other people won't feel insecure around you. We are all meant to shine, as children do. We were born to make manifest the glory of God that is within us. It is not just in some of us; it is in everyone. And as we let our light shine, we unconsciously permit other people to do the same. As we are liberated from our fear, our presence automatically liberates others."
– Marianne Williamson, American spiritual teacher.
"To have an incredible increase in self-esteem, all you have to do is start doing some little something. You don't have to do spectacularly dramatic things for self-esteem to start going off the scale. Just commit to any easy discipline. Then another one and another one."
– Jim Rohn, American entrepreneur, author, and motivational speaker.
"You have been criticizing yourself for years, and it hasn't worked. Try approving of yourself and see what happens."
– Louise L. Hay, American author of The Power Is Within You and Love Yourself, Heal Your Life, among other inspirational books.
"Persons of high self-esteem are not driven to make themselves superior to others; they do not seek to prove their value by measuring themselves against a comparative standard. Their joy is being who they are, not in being better than someone else."
– Nathaniel Branden, American-Canadian psychotherapist.
"You are not your mistakes. They are what you did, not who you are."
– Lisa Lieberman-Wang, author of F.I.N.E. (Frustrated, Insecure, Neurotic & Emotional) to FAB (Fabulous, Awesome, Beautiful).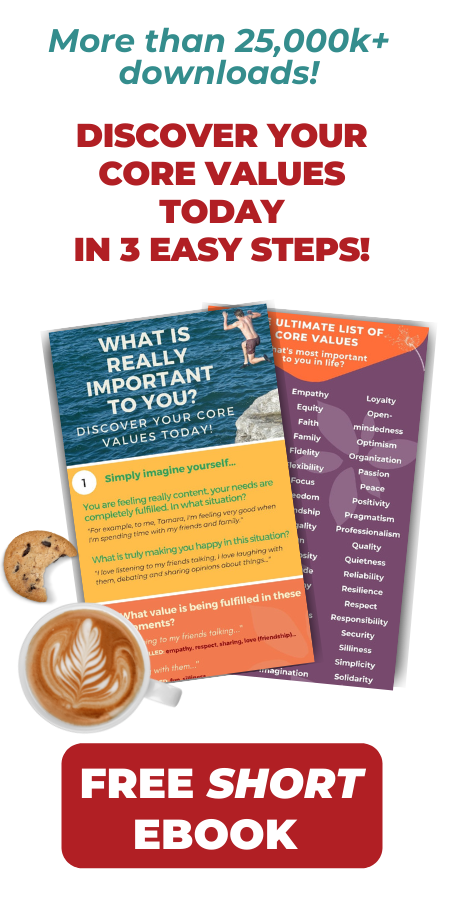 "Every person is the creation of himself, the image of his thinking and believing. As individuals think and believe, so they are."
– Claude M. Bristol, foreign correspondent.
"We are what our thoughts have made us; so take care about what you think. Words are secondary. Thoughts live; they travel far. "
– Swami Vivekananda, Indian Hindu monk.
"Love yourself. Enough to take the actions required for your happiness. Enough to cut yourself loose from the drama-filled past. Enough to set a high standard for relationships. Enough to feed your mind and body healthily. Enough to forgive yourself. Enough to move on."
– Steve Maraboli, American researcher.
"If only you could sense how important you are to the lives of those you meet; how important you can be to people you may never even dream of. There is something of yourself that you leave at every meeting with another person."
– Fred Rogers, American host of preschool television series Mister Rogers' Neighborhood.
"A healthy self-love means we have no compulsion to justify to ourselves or others why we take vacations, why we sleep late, why we buy new shoes, why we spoil ourselves from time to time. We feel comfortable doing things which add quality and beauty to life."
– Andrew Matthews, British writer, and motivational speaker
"A strong, positive self-image is the best possible preparation for success."
– Joyce Diane Brothers, American psychologist, television personality and columnist.
"Never think that you're not good enough yourself. A man should never think that. People will take you very much at your reckoning."
– Anthony Trollope, Victorian-era English novelist
8 more quotes to improve your self-esteem 
"Disciplining yourself to do what you know is right and important, although difficult, is the high road to pride, self-esteem, and personal satisfaction."
– Margaret Thatcher, former British Prime Minister.
"To be beautiful means to be yourself. You don't need to be accepted by others. You need to accept yourself."
– Nhat Hanh, Vietnamese monk.
"You can search through the entire universe for someone who is more deserving of your love and affection than you are yourself."
– Gautama Buddha
"Low self-esteem is like driving through life with your hand-break on."
– Maxwell Maltz, American cosmetic surgeon, and author of Psycho-Cybernetics.
"Confront the dark parts of yourself, and work to banish them with illumination and forgiveness. Your willingness to wrestle with your demons will cause your angels to sing."
– August Wilson, American playwright
"Confidence has nothing to do with what you look like. If you obsess over that, you'll end up being disappointed in yourself all the time. Instead, high self-esteem comes from how you feel in any moment. So walk into a room acting like you're in charge, and spend your energy on making the people around you happy."
– Marian Seldes, American film actress
"As long as you look for someone else to validate who you are by seeking their approval, you are setting yourself up for disaster. You have to be whole and complete in yourself. No one can give you that. You have to know who you are – what others say is irrelevant."
– Nic Sheff, author of We All Fall Down: Living with Addiction.
"The only person who can pull me down is myself, and I'm not going to let myself pull me down anymore.
– C. JoyBell C., American author of The Sun Is Snowing.
Finally, I will end with this short but compelling quote.
"Loving yourself isn't vanity. It's sanity."
– Andre Gide, French author and winner of the Nobel Prize in Literature.
How do you develop a healthy self esteem?
I'm really PASSIONATE about this topic!
From my experiences and my work as a life coach and teacher, I found what works when it comes to building healthy self-esteem.
Check out my post and podcast episode 6 Steps to Improving Your Self-Esteem.
It will be a game-changer for you! 🙂
Related article:
6 Steps to Improving Your Self-Esteem
Is there a difference between self esteem and self confidence?
Definitely! 🙂
I really like this question and topic!
For this, have a look at my post and podcast episode Self-Esteem & Self-Confidence, What's the Difference?
Everything will become clearer to you! 🙂
Related article:
Self-Esteem & Self-Confidence, What's the Difference?
Interested in improving your self-confidence and self-esteem?
If you want to become the most self-confident person that you know, you HAVE TO listen to my podcast Get Confident Get Happy Podcast!
I release one new episode every Tuesday.
If you want to feel comfortable being who you truly are, overcome self-doubt and become the best version of yourself, then this podcast is for you! 🙂
To sum up! 
As you can see, A LOT of people are talking about self-esteem and I can assure you, they weren't born with it! 🙂
It's a skill that you can totally develop!
If you're interested in becoming more self-confident and boost your self-esteem, then welcome to my website! 🙂
Your journey is just starting!
I hope that these quotes inspired you to believe in yourself! 🙂
To a self-confident YOU! 🙂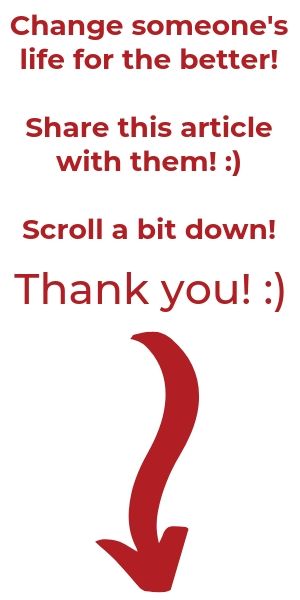 You may also be interested in…