Your personality is what makes you unique.
Discover how you can improve it and become the best version of yourself, starting today!
Do you want to hear more of my accent?! Discover all episodes here!! 🙂
Self-improvement 
We hear a lot out there on how self-improvement can change our life.
I received this question already a few times, so I wanted to give it a public answer. 🙂
The moment you start improving your personality, you can take a step forward in life and release your potential!
You have what it takes to become the best version of yourself and all you need to do is to bring it out.
Let's do this! 🙂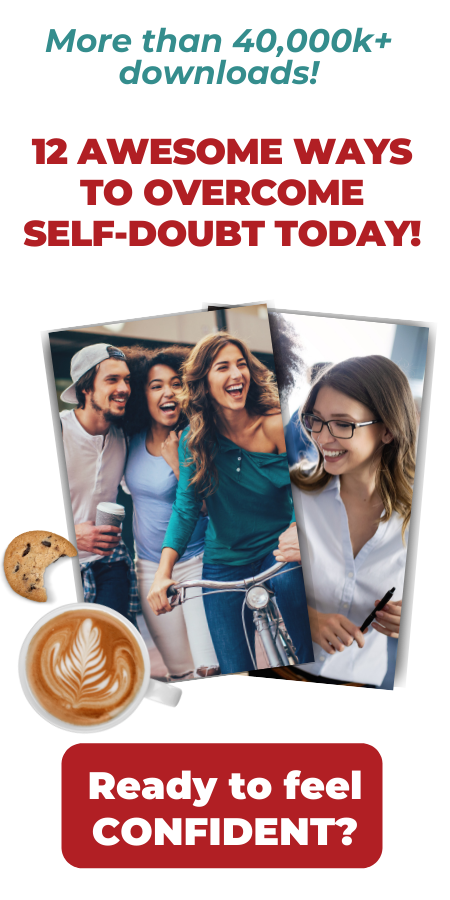 The first step is knowing ourselves better
I truly believe that everyone is very unique and that most of us don't use all of the talents, skills, and resources that we have to offer.
During coaching sessions with my clients, I can see that we don't know ourselves too much (our values, our beliefs, our talents…) and that by discovering all of this, we would probably be living a more fulfilling life! 🙂
I like this quote from Oscar Wilde.
"To live is the rarest thing in the world. Most people exist, that is all.
We should not just "exist" and letting time pass! 🙂
What needs to be done is getting to know ourselves better and then, improve what is already there!
What do you need help with?
(Choose between the 2 options)
What do we mean by "improvement" 
I like how Scott H. Young is talking about self-improvement. 
He's making a distinction between external improvement and self-improvement.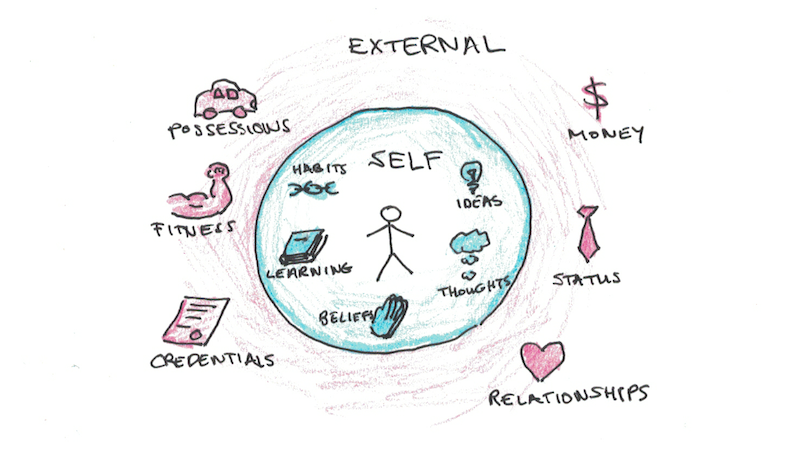 He's saying that "Habits, thought patterns, confidence, beliefs, learned skills and behaviors are all internal improvements".
As you can see, self-improvement is really the way to improve your "self" when it comes to your habits, your thoughts, your mindset, your beliefs, etc.".
Let me tell you later how to do it properly! 🙂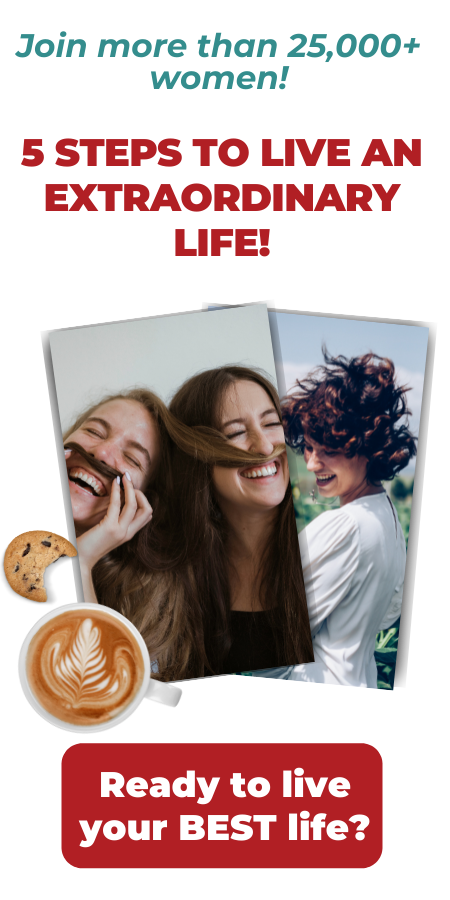 Does your personality need improvement and why?
No matter your personality, you can develop it more and more every day!
Why?
Because it makes you embrace your uniqueness!
It's really about developing what already exists inside of you.
The main consequence of it is you feeling comfortable being who you truly are.
Obviously, when you feel good being who you truly are, your relationships are getting better, you are more productive, you are more in control of your thoughts, your beliefs, your emotions… More in control of your life in general! Which is a great feeling! 🙂
As you can see, improving your personality is really something useful to do! 😉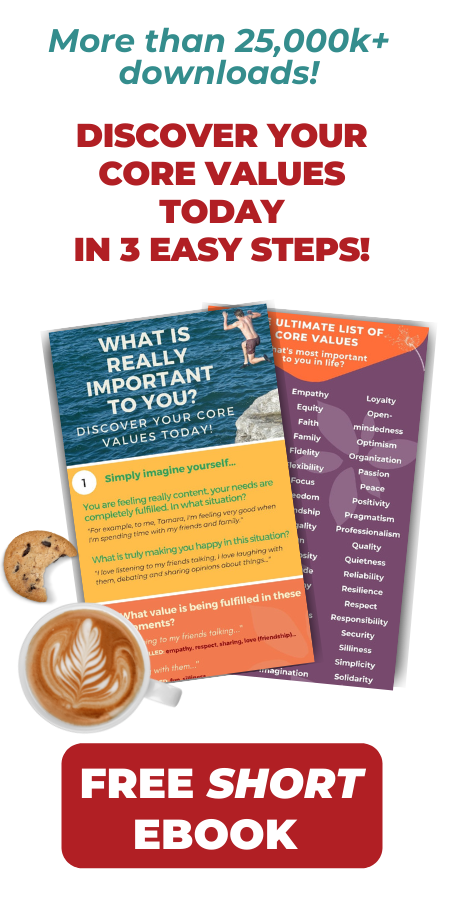 How can you improve your personality? 
Here you will find 8 ways of improving your personality, starting today:
1. One word: NEW
Learn every day, try something new, meet someone new, open your mind as much as possible! 🙂
Go out, watch a documentary about something you don't know, start a new hobby!
Learning and growing is really the first way to improve your personality!
2. Know yourself better
I don't say it enough. How can you improve something that you don't know? 🙂
You NEED to get to know yourself better! I always say that this should be lesson number one at school…
It's so important!!
Check out these 3 posts and start getting to know yourself better! 🙂
8 Questions To Get To Know Yourself Better (My Favorite Is #2…)
The Proust Questionnaire: Getting to Know You in 35 Brilliant Questions
3. Who do you want to become? 
I always like when I see people asking kids "what do you want to do later?" but we never actually ask them, who they want to become? 🙂
Fascinating, right? And soooo important!
What kind of person do you want to become?
How do you want to be remembered?
You can fill the blank: I want to be remembered as someone who… 🙂
4. Achieve one goal!
Check out my post about setting goals and choose ONE single goal and reach for that one! 🙂
I love that quote that says that if you don't do something about your goals, you're helping someone else reaching for theirs! 😉
Which is something super nice to do, but why not reaching for something that you really want to reach for?
5. Implement a new habit
I receive always A LOT of questions about implementing new habits!
I'm not an expert (yet!;) ) so if you're interested in getting new habits, you HAVE to check James Clear New York Times Best-Selling book:
6. Accept who you are and embrace it! 
I always like to say that we are not going out alive in this life… So, sometimes, we shouldn't take ourselves so seriously, right? 🙂
Of course, we are important and unique, but it's also putting a lot of pressure on our shoulders!
Let's relax, accept who we really are and embrace this uniqueness! Why not actually?
Nobody's perfect and it will really set you free starting to realize this and accept it! 🙂
7. Stop comparing yourself to others
I know that's not easy at all, but it's really important to observe ourselves and to slowly slowly stop comparing ourselves to others.
If it's someone that we admire and that is inspiring us, why not!
But if it's not helping us to reach our goals and makes us feel miserable, then we need to choose our thoughts.
Check this post about comparing yourself to others.
Just try to compare yourself to who you were yesterday! 🙂
8. Be a spectator of your thoughts
Try to really look at your thoughts without judging, without having an opinion about them.
Just sit and have a look at what's going on in your head.
You are probably starting to know me and so you know that I believe that our thoughts create our feelings!
Brooke Castillo created this model and I think that it's 100% true.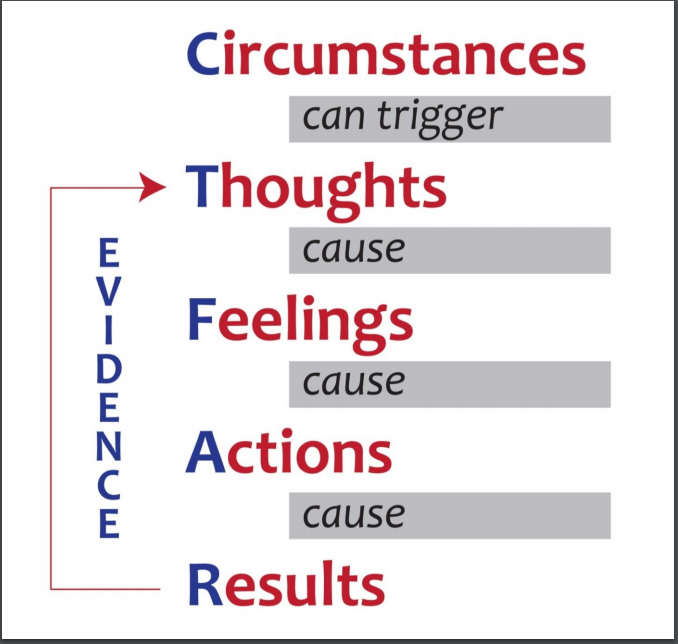 Ask yourself: are you happy with the results that you currently have in your life?
What thoughts do you have? Are they supporting you in what you really want to reach for?
If not, change your thoughts!
But before changing anything, we need to be aware of what's going on… 🙂
And what about improving your attitude?
I remember a client during a coaching session that worked on working on her attitude in life.
And actually, I found it SO interesting!
Because attitudes are really something that you can work on easily!
For example, if you're maybe taking things very personally, you can start by thinking of what I always say: people are pretty self-centered! 🙂
In the end, people just want to have their own needs met, so it's never really against you! 🙂
You can improve your attitude by looking at yourself when you are taking things personally: how is your attitude?
Nobody's asking you to change entirely, simply your attitude at the moment. 🙂
The consequences can be huge! You will feel more relaxed since you know how to control your attitudes! 🙂
What are personal skills to improve?
I really like this article from EDUCBA called 25 Self Development Skills to Build Strong Personality.
My favorites are these 5:
Get inspired each day
This is so important!!! I like to be surrounded by people or things that are inspiring me, that are making me think and consider things in another way! It's so refreshing and is teaching me that my opinion isn't the only one I could have.
Come above your comfort zone
It's very uncomfortable I must say, but I truly believe that getting better at going out of our comfort zone is a real strength. When we go out of our comfort zone, we are only growing! Which is essential if we want to reach for goals or achieve anything that we really want to achieve.
Dealing with tough
I wrote a whole post on how to be resilient and I think that it's also a very important skill to develop. Life is going to be tough at some point and getting ready for obstacles is a real strength that again, we should definitely teach at school…!
Meditation
We are in a hurry most of the time. We should take the time to be right here right now. Doing this will makes us feel better and more focus on what we are doing or who we are hanging out with.
Be with good company
This is essential! We have the responsibility to choose who we're hanging out with. You need to choose people that align with what you want out of your life. Surround yourself by people that inspire you, that you feel good sitting with, that make you feel good about yourself.
Related article:
How To Build Your Resilience And Boost Your Self-Confidence
Soft skills and hard skills 
I have a complete another article about how to find your skills and talents, click here to check it out! 
You can start by having a look at the distinction between hard skills and soft skills!
You can then make 2 lists:
What skills you currently have and how to develop them!
What skills do you wish you could have and how you can learn them?
And then, think of actions you can take to develop them so you can achieve the goals that you have!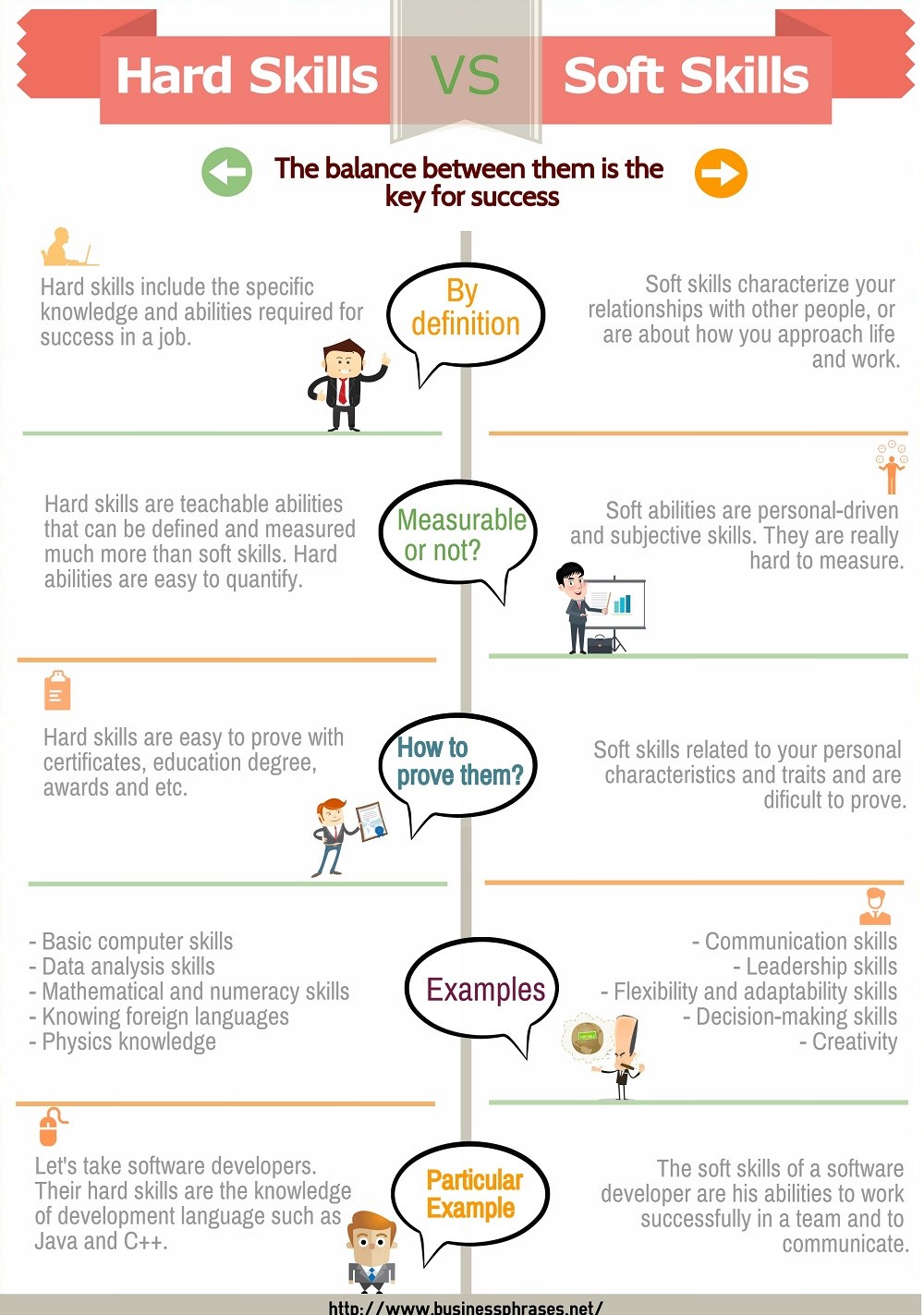 Related article:
6 Easy Steps to Setting Goals and Achieving Them
What Are My Strengths and Talents? Tricks to Track Them!
Self-Improvement and You 2.0
When it comes to self-improvement, there are some people that may say that it's easier to look at yourself as a "new you".
It's true that sometimes, it's easier to do something better by starting from scratch than by improving it.
For example, if you're doing a diet, you would prefer deciding that you are starting with a new plan, than fixing the old one that you had, if that makes sense! 🙂
About this, I think that it's not black and white.
Self-improvement shouldn't be something negative in any way!
I believe in improving ourselves because it means getting to know ourselves better and then improve what's already there!
Then, it's also possible to start a new journey, a new hobby by starting something new which means by looking at yourself as a new version!
So, both of them are necessary to live a fulfilling life. You need to know what's already inside of you and how to improve it (self-improvement), but also, you can look at experiences and plans as they were completely new to you (2.0) and embrace the fact that it's kind of a "fresh start"!
To sum up! 
As you can see, improving your personality can have many benefits.
The main one is you feeling more comfortable being who you truly are, because you know yourself better and you're getting closer to being the best version of yourself.
I truly believe that you have everything inside of you and all that you need to do is bring it out, embrace it and feel empowered! 🙂
Sometimes, we are looking for external recognition, we are blaming others, but what if we would look more on the inside for once? 🙂
It's way more rewarding to do it this way, there's nothing more valuable than loving yourself and feeling great for who you truly are!
You may also be interested in…