How not to compare yourself to others you ask? Discover 10 things you will want to hear the moment you'll be comparing yourself to others…
ENGLISH DISCLOSURE: I'm from Switzerland (yes, chocolate!) so English isn't my first language. Please forgive me for my mistakes 🙂 
✓ Should I read this? We probably all compared ourselves to others. If you ever felt this way, this list will definitely help you feel better about comparing yourself to others.
✓ How is it going to help me? People will try to tell you to "stop comparing yourself to others!" But I don't think that it's that easy… So I created this list for the times that it will happen. When you find yourself comparing to others, simply read and re-read this list and I hope you will feel better, just keep in mind that you're not the only one…
---
Comparing yourself to

others:

the list of 10 things you want to hear
Comparing my life and comparing myself to others
I can really talk about this because until recently, I was comparing myself A LOT to others. It could be about me, my skills, the way I'm talking or my life in general.
I kind of felt that the life you're supposed to live is finishing studying at the university, getting a good job, work hard, meet someone, fall in love, get married and have kids.
This was to me, the supposed to be "perfect life". But perfect in the eyes of whom?!
To me, the thing that helped me the most was to think about the day that I'll die. Looking back at my life… How much would I care about what people think?! Half of them would be dead already!
It really put things back into perspective.
We hear a lot of people saying "you only live once" etc., but it never really made sense to me, I was taking myself very seriously 🙂
I'm not saying that it took a few days to feel better about all of this and sometimes I still struggle…
But I've decided to create this list to help other people that may feel like this. It's such a RELIEF to feel less pressure and to less compare myself and others.
This is what you are hearing… 
If you start talking with people about the fact that you are comparing with others, most chances are that people will tell you:
"Do not compare yourself to others!"
"Stop comparing yourself!"
"Never compare yourself to others!"
But let's face it… It's not really helping you! It's a bit like trying to bring a solution to a problem without treating the cause of it.
Because it's not like you're going to tell yourself "yeah! She's right! I won't do it anymore!" If you are lucky and strong enough, for a few hours you'll be able to but then… You're just going back to feel the same as before 🙂
This is why I'm never too much of an-advice-person. I think that advice is helping only the person who is giving them…!
So, even if they are trying to really help us, people that are telling us that kind of things aren't actually helping us that much…
You want a forever solution, so start repeating yourself these sentences and let me know in a bit what effects they had on you 🙂
And again, I think that we first need to accept that we compared ourselves to others. It's already a good first step, then, we can work on look at things differently and we will do it less and less…
The 10 things you actually truly want to hear… 
✓ "The day that you will die, you won't care about who did what in their life, it won't matter to you."



That's definitely true… As I said it before, now we care because we are so much into this life that we sometimes don't really ask ourselves what we truly want to do and what really makes us happy.
Picturing myself (as sad as it is!) on the day I'm dying makes me feel confident that I want to look back at my life contented: "yes, I lived my life the exact way I wanted it to and did the things that made me deeply happy".
✓ "Be Yourself, Everyone Else is Taken Already" (Oscar Wilde) 
I love Oscar Wilde and I think that he made a point saying this: there's no need to compare ourselves to others and to try to be like everyone else. Everybody has his own personality and story, why compare yourself to someone that is not you? It would be like comparing two things that have nothing in common!
It may sound like I'm exaggerating but I'm really not! We are different people, completely different, so how can we compare things that are so different?!
✓ "Compare yourself with the person you were a year ago, 5 years ago or 10 years ago"
This makes a lot of sense. When you look back in times, you can see how much you learned, how much you have experienced. So actually, you should definitely compare your old self to your new self and see all the efforts behind these changes.
Maybe you could even compare yourself with your future self! It will give you some challenge and an aim to achieve 🙂
✓ "You have no idea what people have been through in their life"
I realized how different my past was to other people's. We've not been through the same stuff, how can I compare these things with them! Like, my job, my house, my kids, my marriage, it's impossible to compare each other's story.
We didn't grow up with the same parents, didn't receive the same education, the same values, we simply didn't live the same things… When you really start thinking about it, it doesn't make sense!
We are made of so many different elements! Also, you see people ONE DAY, you have no idea how they are feeling the other days… Maybe they just look really good today but yesterday, you would have been shocked 😉
✓ "Nobody is perfect!"
Sometimes I remember I wished I was perfect! Everybody would love me and I would never feel mad at myself for reacting a certain way! This would be the dream. Yes, but the reality is that we are who we are with our qualities and our flaws, so we better accept the way we are 🙂
✓ "Get inspired by people"
I know what you may say… You won't be inspired by many people! Because we may think sometimes that people are less good than us, less smart… But when you actually think about it, we may compare ourselves to people that are inspiring us! People that we can look at them and be like "I want to be like him/her!".
Then, we can ask ourselves what they did to become this kind of person in our eyes and then, it will first tell us what to do to achieve this and second, it will give us a strong motivation!
✓ "You are just 1 person out of 7 billion"
Sometimes, saying that to myself is helping me not to compare myself to others. Why would I? I'm nothing on this huge planet! I mean, I feel unique and loved 😉 but I mean, why make such a big deal out of who we are compared to who?
When you think about the number of people on this planet, you agree that we may be taking ourselves a bit too seriously, right? Also, if you start comparing your life to others, do it with the 7 other billion people 😉 which will probably take you all of your life 🙂
✓ "Life isn't always easy. Try from time to time to feel grateful for what you have"
I'm really not into the "think of people that have less than you" kind of advice. Even if it makes sense, when you're feeling bad, it's hard to then think about people that have maybe less than you! It then makes me feel worse about feeling bad!
If you understand what I mean 😉 But sometimes and not even with comparing people, it's more about thinking of what we can be grateful for. For example, think about in the last days, in what moments you felt good. Who were you with? Or what were you doing?
Try to think about these moments and to what you could say "thank you to" Again, I feel like it's making me focus less on myself and on comparing me to others…
✓ "You have strengths and talents"
Yes, we all do! Check out this post about finding what you're good at. Then, use them as resources to achieve all of your goals!
Related article:
What Are My Strengths and Talents? Tricks to Track Them!
✓ "Love yourself, you're amazing! And you'll spend your whole life with you, you were born like this, you will probably die like this, feel good about who you are!"
I'm writing this sentence the exact same way a friend told it to me a few years ago…
I remember that I was talking about things on my body that I didn't like and that I wished I would have different because this person had a better body etc. etc. and I think that this friend got tired and told me this, a bit aggressively aha but I will always remember it. He was very right.
5 comparing yourself to others quotes that I like 
"Be a role model for Yourself!" Anonymous
"A flower does not think of competing to the flower next to it, it just blooms." Zen Shin
"This person is beautiful… but so am I." Anonymous
"Comparison is the thief of joy" Franklin Roosevelt
"To love is to stop comparing."  Bernard Grasset
You may also be interested in…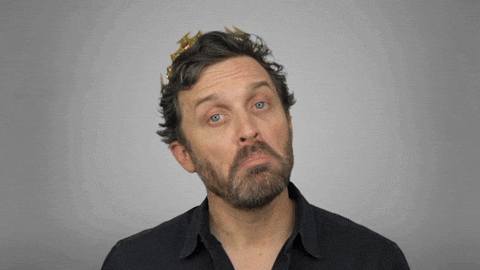 If you have other sentences you heard or want to hear to stop comparing yourself please let me know, I would love to make this list bigger! 🙂