Learn to stop complaining. Start transforming yourself! Discover these 7 reasons which make you a complainer and 12 proven tips to stop complaining.

ENGLISH DISCLOSURE: I'm from Switzerland (yes, chocolate!) so English isn't my first language. Please forgive me for my mistakes 🙂
THIS POST MAY CONTAIN AFFILIATE LINKS. PLEASE READ MY DISCLOSURE FOR MORE INFO.
---
✓ Should I read this? If you feel like you are drowning in the ocean of sadness and have missed something important in your life, then you are in the right place. If you want to get answers to your questions that have been haunting you every passing day and night, then go through these tips which may help you find peace within yourself.
✓ How is it going to help me? You might be wondering as to how can a mere article is going to help me in finding answers to my typical questions? These guidelines can help you in a long way to reach the unreached you in a long way if you are committed to follow and incorporate into your life.
---
Have you ever had this question flashing across your mind?
Why this happens to me always?
Why am I not happy or satisfied?
Why do I have to compromise on my likes, dreams, love, and relationships?
I used to get this terrible train of thought for a long time. It happens to all of us.
While speaking to our family members, friends, colleagues, we start complaining to everyone about our issues consciously or unconsciously.
I'm here to share my experience and discuss a few positive techniques that help you finally stop complaining! 🙂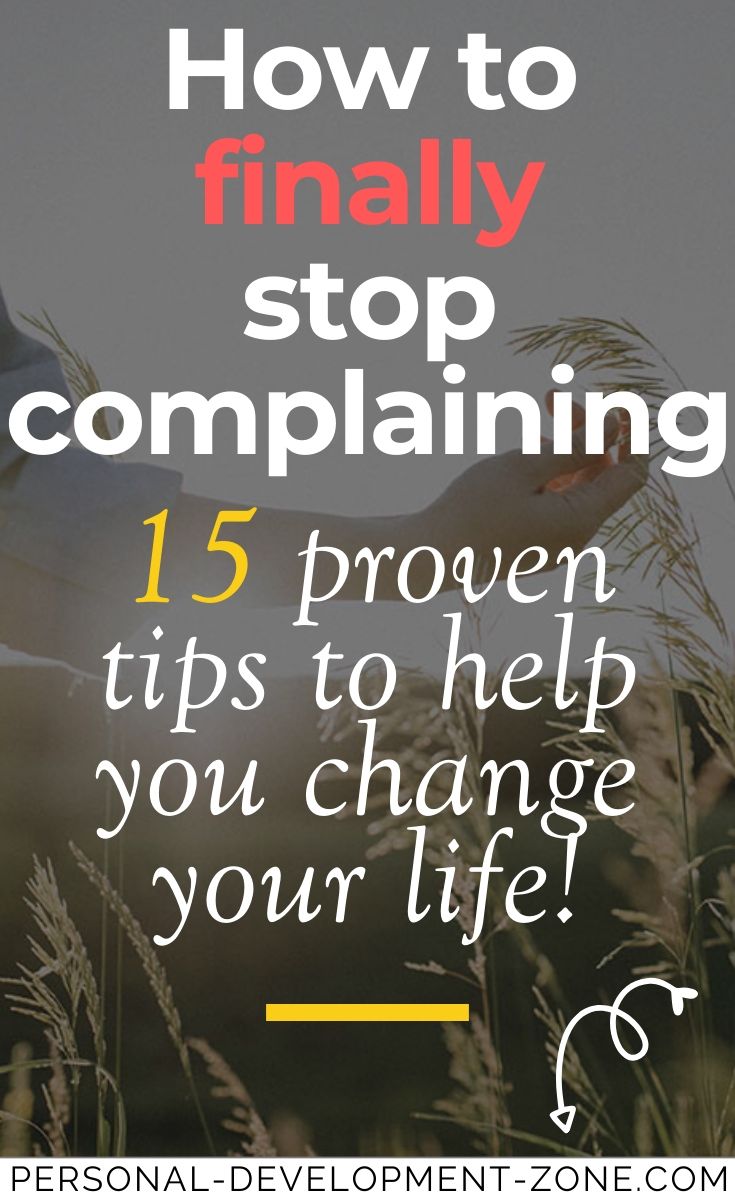 Why do we complain? 
When you fail to achieve something, you want, you to start complaining.
When you fail to accept yourself the way you are, you start complaining.
When you get stuck in the pool of negative thoughts, you start complaining.
When you see that life has taken control out of your hands, you start complaining.
This list can turn out to be a never-ending sequence of reasons if I go on mentioning them.
In short, complaining is our frustration of insecurities which we wanna jerk off some way or the other by simply blaming others for our problems and failures. That's true!
Who is responsible for your problems? 
Ask yourself who is responsible for your issues, problems, failures?
I'm sure that someone will pop up in your mind ready to be blamed.
I totally get you! 🙂
Problems are forever and you don't have to blame anyone for your problems.
The right attitude is to find solutions to solve them, blaming isn't helping too much when you think about it…
We all commit mistakes, we all have some inabilities, drawbacks as we all are humans. Let me share some important factors which you complain about frequently.
7 reasons which make you a complainer 
1. Perception 
You heard it right!
Does your perception play a key role in transforming your personality from the way you are?
Towards whom do you want to be?
Yes, it's all about the way you look at the world and things. It reflects your hidden fears and insecurities.
2. Response
The way you respond to your issues matters a lot in minimizing or increasing your list of complaints. It can be positive towards resolving an issue and measures your ability or inability to face resolve issues.
3. Comparison
It's not wrong if I say every second person get into this habit of comparing yourself to others.
Especially, in today's competitive world..! Where every single gadget and skill needs to get updated regularly.
Do you still wanna adhere to the same mindset?
Know your worth and build up your skills! 🙂
4. Willpower
Your willingness to sit back watching the problem in the hope of a miracle eventually ignites the flame of your negative thoughts which takes the toll you, I mean "the real you."
You need to have strong willpower to win over the situation.
5. Emotions
The emotions which can fill your heart with happiness can also break your heart.
These emotions make you rely on others snatching away your freedom. It depends on our ability to understand, manage and overcome these emotions.
Learn more about how to deal with your emotions! 🙂
6. Isolation
Technology has made the world such a small place to connect with each other. It's just a matter of a click and it directs you worldwide. We really have the world at our fingertips. On the other hand, it has also disconnected us from the real world.
7. Health
You might have heard that no wealth is much precious than your health. If you own a luxurious lifestyle, you have everything at your service but however, if you are not healthy then you need to get serious about your healthy lifestyle.
It is the most common reason for complaining.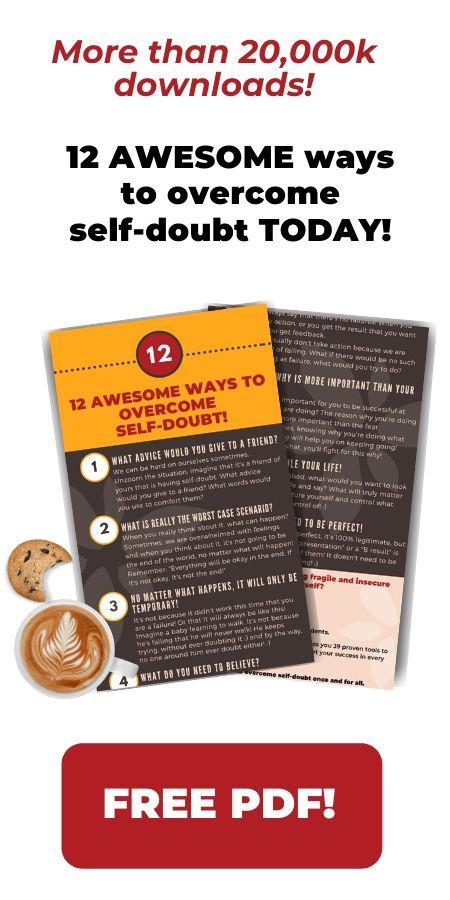 12 proven tips to stop complaining

 
So far we have discussed the problems and reasons for complaining.
Now it's time to talk about the solutions which are just a few simple steps. Try to incorporate them in your life and trust me it actually works…!
Let's see how to stop complaining about life?
1. Write down your problems and blessing  
Are you wondering how it works?
I'll help you understand this. You need to take a pen and paper and make a list of your problems and your blessings separately.
Now count your problems and blessings, you will certainly have an incredible list of your blessings.
2. Be a fighter  
Try to find out solutions for your problems instead of building up stress.
Try to be action-oriented, think of what you can do to get a different result.
If there is a problem there must be a solution for it. All you need to do is shift your attention from "everything is over" to "so much is to be done."
Eventually, it makes you focus on the solution rather than complaining about it! 🙂
3. Be grateful
How to stop complaining about everything?
Always be grateful for this life. Be grateful for what you have instead of shedding tears on something that is out of your reach.
4. Believe in yourself 
You have no idea how special and unique you are!
Yes, miracles do happen, have faith in yourself. You need to take an initiative towards it.
The first thing is to get to know yourself better and then to believe in what you're finding. You are good enough, you can do whatever you want with your life, you have nothing to lose to believe in yourself! 🙂
5. Stop expecting too much
How to stop complaining about relationships?
It's human nature to expect a lot. Expectations from others make you rely on them. It's completely okay to keep a certain amount of expectations from your relationships or your colleagues.
Just make sure not to extend it to the point where others start controlling your life.
You may end up hurting yourself when you fail to get desired results.
6. Change your perception
How to stop moaning and being negative?
Discover how you can control negative thoughts.
Your perception is the base of your happiness or sorrows. Try to change the way of looking at things, you might be missing something essential which you may find at this point of view.
It revives your desire to fight against the circumstances! 🙂
7. Be an Active Listener 
How to stop someone from complaining?
Stop complaining and sharing your problems with everyone around you except a few trustworthy people.
You may feel relieved sharing your feelings with someone who can understand and try to solve it.
Offer it to others too! 🙂
Try to extend your helping hand to others who need it. It not only boosts your enthusiasm but also motivates you to feel contented.
You will stop complaining about your issues when you get closer to others and listen genuinely to what they are sharing with you.
8. Failure is a hidden blessing
Yes, you got it right..! Failure is indeed a blessing. How is that possible?
Have you ever imagined during your childhood you might have fallen multiple times while taking your first step to walk? Did you stop walking?
Absolutely not…! You got up each time tried to walk again until you learned it…
This amazing formula also applies to life. It's really good to go through hardships, trials of life which makes you powerful and independent to deal with your problems smartly.
9. Live in the world of Possibilities
What are the possibilities in your life?
What can you achieve?
What are your goals?
You all have dreams, desires and goals but you somehow fail to gather all your courage to achieve it. You already predict failure attempting it.
What happens if you fail?
You will learn to fight back and perform in a much better manner than before.
Stop focusing on your drawbacks and set your efforts to turn all the possibilities into reality. Keep trying it's never too late to take a new startup! 🙂
10. Love yourself
Focus on self -improvement. Love yourself for being the way you are. Look into the mirror every morning and say….!
I'm pretty…
I'm confident…
I'm healthy…
I'm a fighter
I'm alive… 🙂
It may sound crazy but it provides an incredibly positive impact on your personality.
Also, love yourself more and more with these 5 Little-Known Ways to Practice Self Love!
11. Embrace the gifts of nature
Try to make time for a short walk regularly, get yourself closer to nature.
Watch sunrise and sunset, observe the flying birds in the sky.
When you see how the day turns into night and how another day arrives with uncountable opportunities, you will prepare yourself for the upcoming challenges and opportunities.
12. Keep yourself busy 
Indulge yourself in such activities that are productive and stops you from negative thoughts.
I created a self-care 30 day challenge, you have to check it out, it will give you tons of great ideas!! 🙂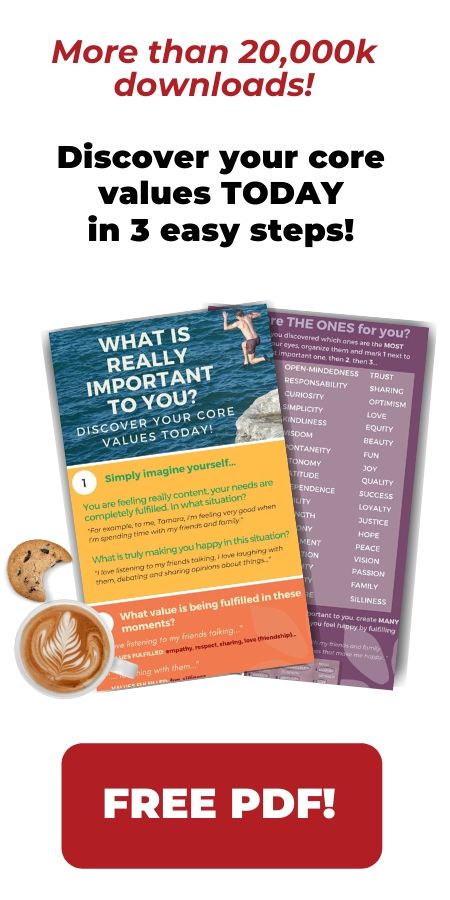 To sum up! 
We all have some imperfections.
You have two choices either accept the situation and adjust yourself according to it.
Or… Change the situation, take action and get different results! 🙂
Are you ready to transform your complaints into your strength?
Do you have any personal opinion or experience to share with me?
To your self-awarded and self-accepted YOU! 🙂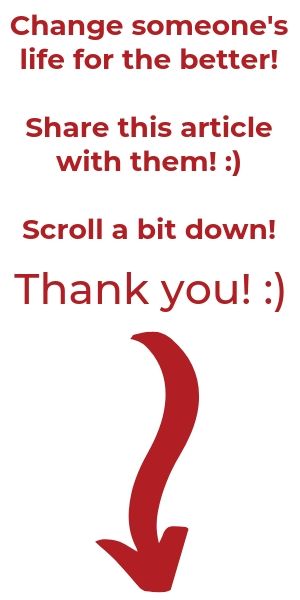 You may also be interested in…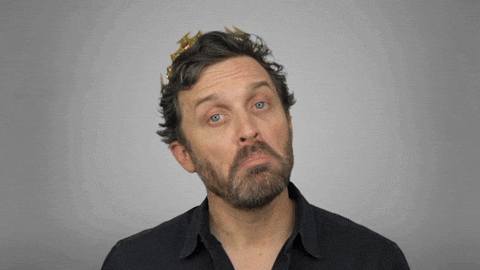 Can you point at the reason why you're complaining…?
Can you think about another way that could fit into this list? Let me know in the comments section 🙂