Have you ever felt like you're just not good enough?
Have a look at 6 causes of insecurity and how to cope with them the right way! 
Do you want to hear more of my accent?! Discover all episodes here!! 🙂
Most chances are that once at least, your insecurity stopped you from taking actions.
You were afraid of being judged or maybe rejected…?
You're not alone!
Let me share with you what has worked for me and for my life coaching clients so you too, you can build your self-confidence and finally have control of your life!
I want you to be able to first be more self-aware of what insecurity looks, what are the causes of it, so then you can beat the symptoms the right way! 🙂
If this sounds like a plan to you, let's get started!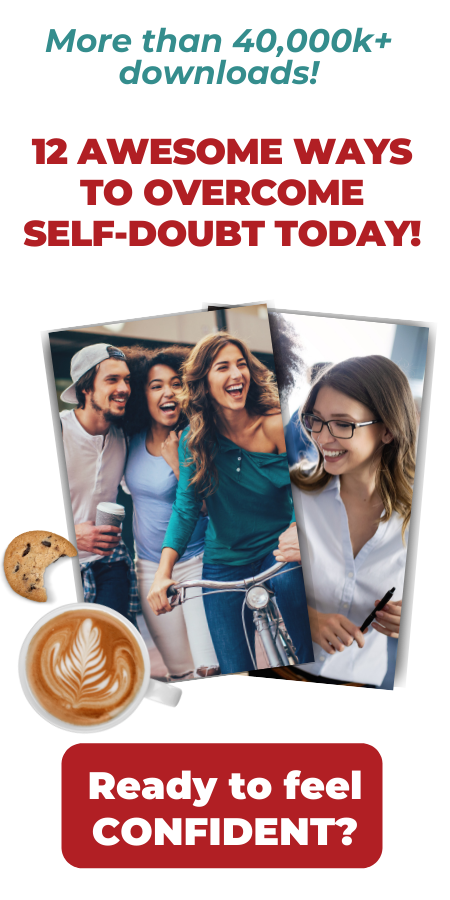 What is an example of insecurity?
Let's start by understanding what insecurity and under what form you can find it!
Be

ing paran

oid
If you are imagining that someone is talking behind your back or that something happened against you, you're maybe being paranoid and this can appear under the form of insecurity.
Having the self-impostor syndrome
Have you ever heard of the self-impostor syndrome?
It's when you don't feel legitimate or good enough to talk/share on a specific topic!
Being afraid of failing/falling
When you're afraid of taking action or to try something, there might be insecurity behind it…
Overcoming this insecurity might help you understand that it doesn't really matter if you are falling/failing. It's all about knowing that you will be okay no matter what!
There are many more examples of insecurity, but these ones are really the ones that I saw the most in my life coaching clients'lives.
What do you need help with?
(Choose between the 2 options)
What are signs of insecurity?  
The signs of insecurity could be…
Feeling/having anxiety
Feeling/being depressed
Feeling sadness
Feeling loneliness
Needing everything to be perfect
Having an aggressive or defensive behavior
Other symptoms and signs…
As you can see and imagine, feeling insecure can show in different ways…
It's good that there are ways! They can inform us that we may have insecurity and they are the signs that something needs to be done to beat this insecurity once and for all so it doesn't stop us from living our life.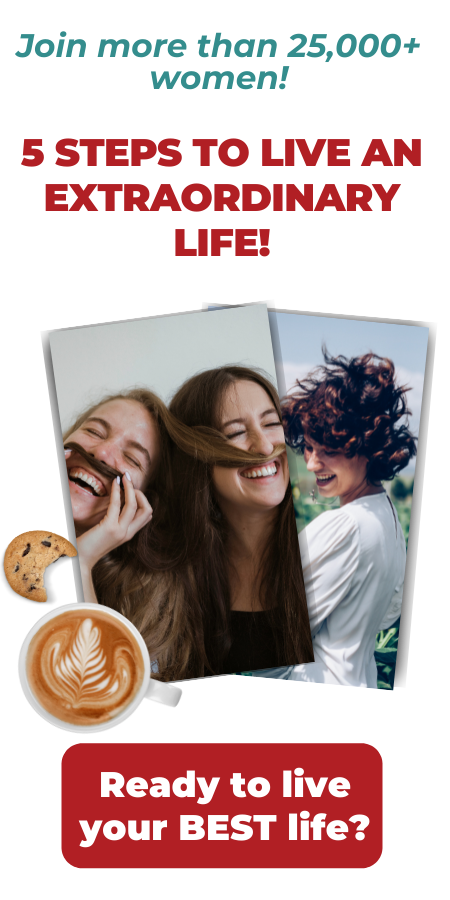 What do insecurities lead to?
In my opinion, the main problem with insecurities is that they are stopping us from living, from existing.
Because we are afraid of what might happen or we are afraid of what others would think, we aren't using all of our resources and our potential which is definitely a waste, when you think about it!
For example, one would be afraid of not going out or maybe talking to someone because this person would be afraid of getting rejected? But what if it could actually be a great conversation?
What if this person might be really interesting for you?
It makes me think of the quote: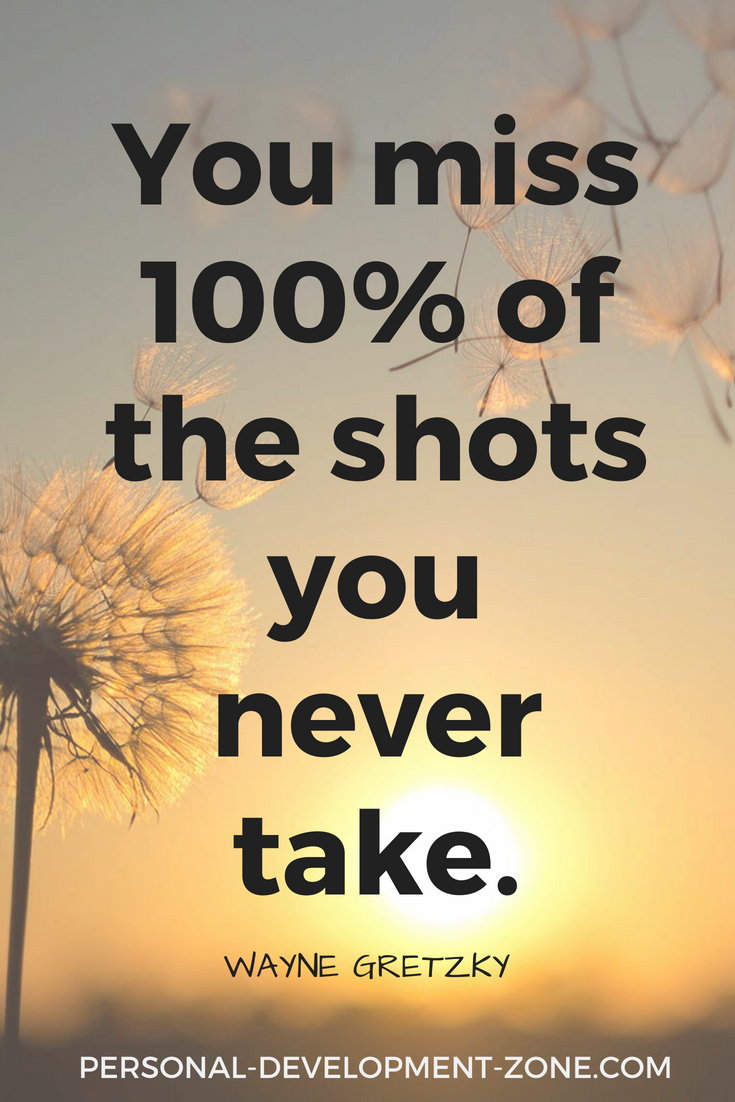 Which is true! When you don't take a chance on something because you're feeling insecure, you will miss it for sure!
So taking ANY chance might give you even just a little bit of success! 🙂
And even, remember the consequences of taking action: or you get the result that you want, or you get great feedback! In the end, you have no excuses not to try! 🙂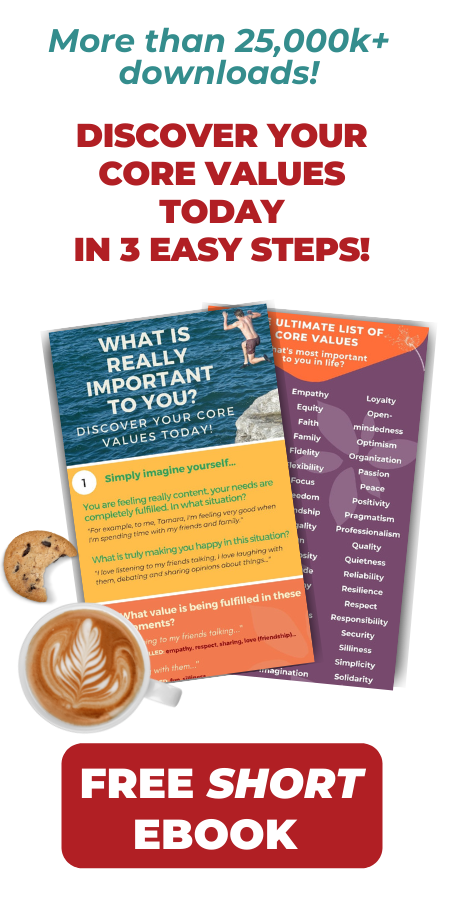 Related article:
6 causes of insecurity
Let me list here 6 reasons why we might feel insecure…
1. You don't know yourself good enough.
This is true!
When you don't know yourself good enough, you might feel insecure because you don't really know what are your strengths and talents and how you can use them as resources!
And it's really like the way you feel at home! You feel good, secure, because you know how and where things are.
When it comes to yourself it's the same: you are comfortable with what you know! So if you don't know yourself really good, you won't feel comfortable being who you truly are.
Start knowing yourself better NOW!
PDF
2. You think that you are less good than somebody else.
We can give so much legitimacy to someone else than we could give to ourselves, right?
For example, this person we are admiring is very successful and we might think "they worked so hard for it, they are so good at it, they really deserved it!"
Which can be true and nice to say, don't get me wrong, but what about us?!
Do not forget that when it comes to success (and I'm talking about any kind of success!), we always only see the tip of the iceberg: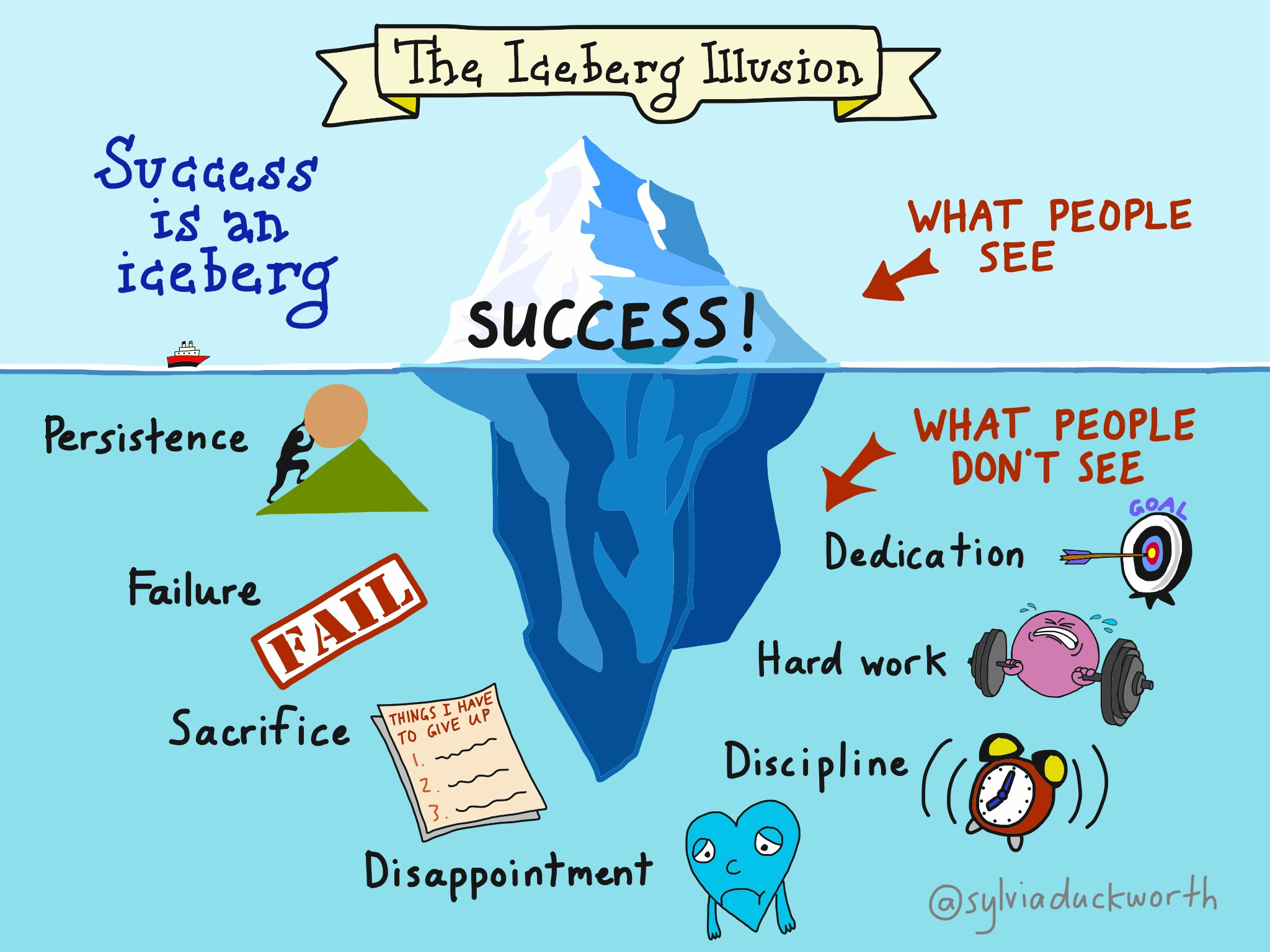 In conclusion about this: do not EVER think that someone is better than you.
You don't know what they've been through, what's their journey, maybe they failed more time they would admit it!
Also, maybe they are successful and talented in that area, which doesn't make you less of an expert in another one!
Remember that overcoming insecurity is a skill that you can develop. Most chances are that this person already worked on improving their self-confidence… Now it's your turn! 🙂
3. You are comparing yourself to others.
We can spend tons of time comparing ourselves to others.
When actually, we should compare ourselves to the person we were yesterday!
It may happen from time to time, but it shouldn't become a habit.
You are very unique! And if this doesn't convince you, have a look at these 3 quotes that I LOVE!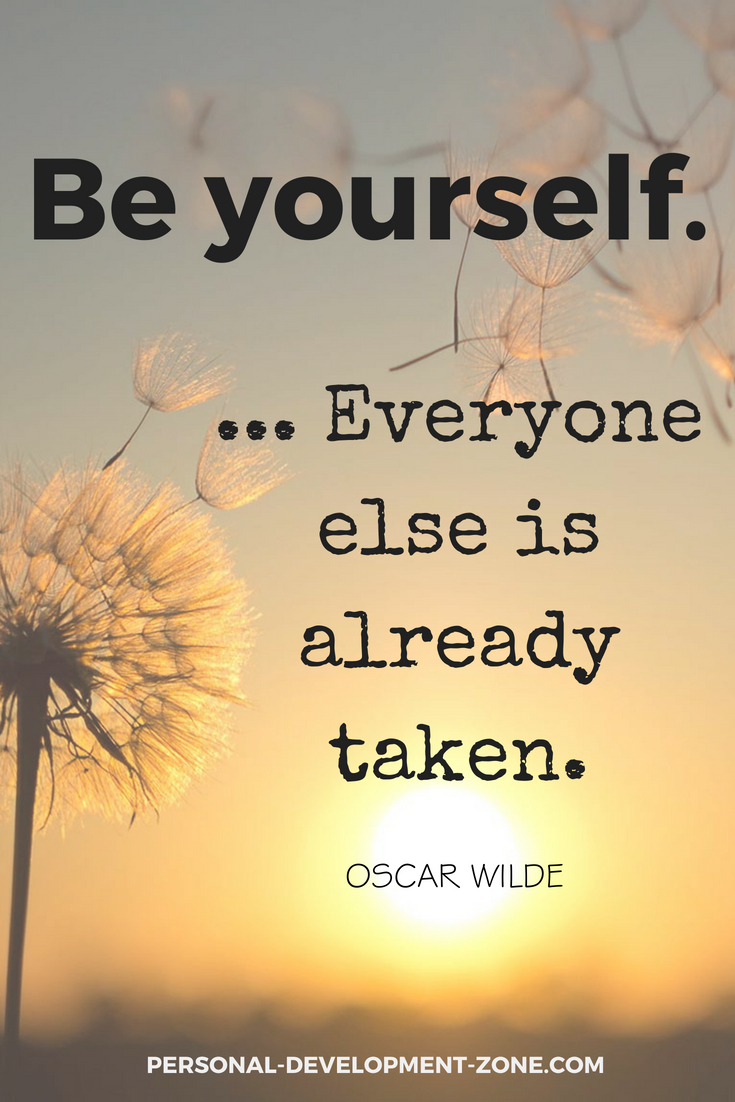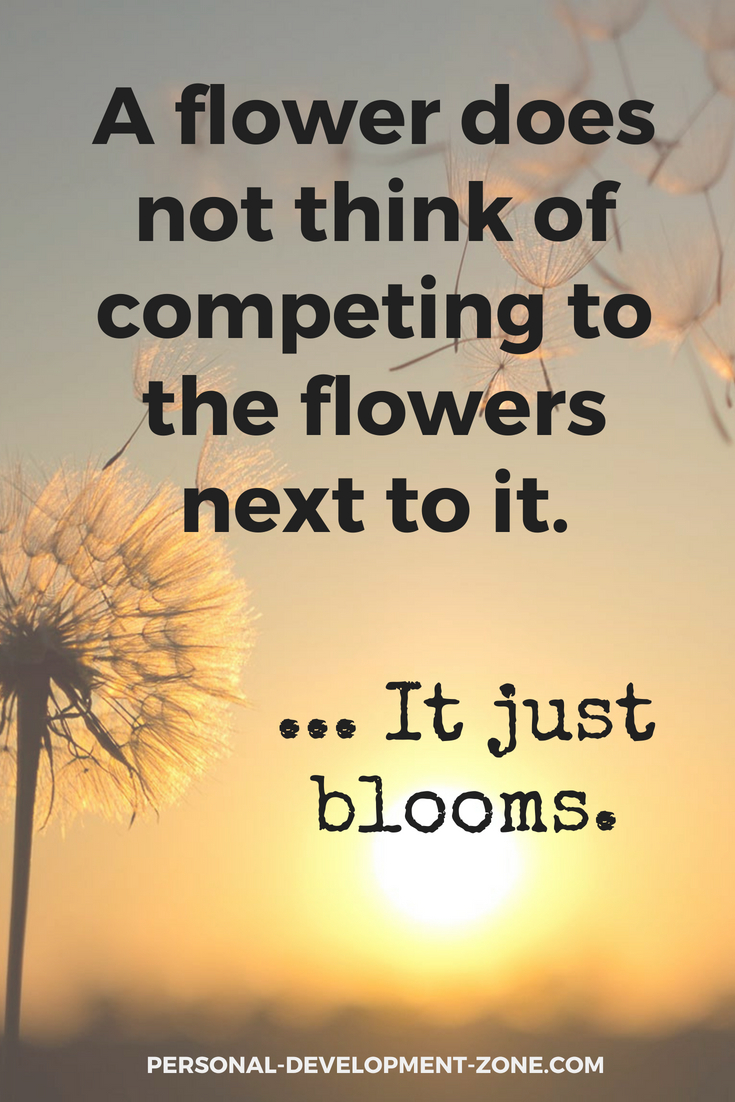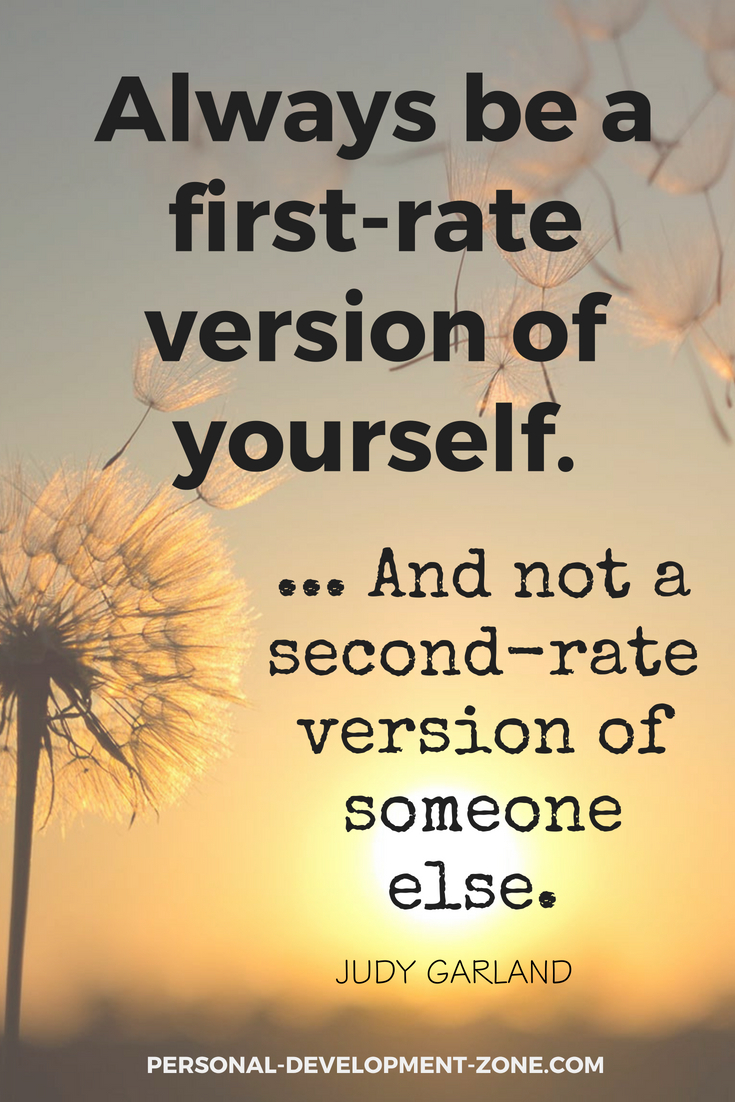 4. You want everything to be perfect. 
The problem is that reaching for perfection can really stop us!
Try to get things "done instead of perfect".
When you think about it, you can ALWAYS come back to something, improve it, change it, make it better!
But can you improve something that doesn't invent exist?!
Do not let perfection stop you!
5. It happened ONCE and you make it a GENERAL RULE.
You had some experience, you've been through something and I hear you, it wasn't fun and it was even hard and traumatizing…
But you cannot make it a general rule!
It's not because one presentation didn't go the way you thought it will that it will always be the case!
Try to learn from each situation, every experience and then move on to the next one.
It doesn't have to BE that hard if you don't MAKE it that hard! 🙂
I know that this is easier said than done/lived but trust me on this: it's not because it happened to you like this that it will always be the case…
6. You are afraid of falling/failing.
There is something with us making mistakes.
Just this word "mistake" is giving chills! Something is sooo wrong about this word!
I remember when I was a teacher and I was telling the kids that "I love mistakes!"
There's nothing wrong with falling and failing, just the meaning we give it to it is wrong.
Imagine if we would have learned how to properly behave and what to do when we fall and fail? It would have changed everything!
Ask yourself: what can really happen if you fall or fail? What is the real consequence of it? Sometimes, we might not even know!
We just don't want to feel any negative emotion, so we better not try anything…
For example, you are afraid of talking in public or to make a presentation, but what can really happen?!
What do you have to lose?
Related article:
How To Deal With Your Emotions And Boost Your Self-Confidence
How do I stop being so insecure?
So, the first thing to do is to pay attention to the symptoms.
In your opinion, makes you say that you are insecure?
What do you think is being insecure?
Being more self-aware is always step number 1.
Then, I want you to consider your answer to that question and to really ask yourself if it's justified. If it's the reality, if the causes/reasons ARE true reality.
Did you see yourself in one of the reasons that I shared above?
For example, I would say that I felt insecure when in the past, I tried to state an opinion and I was afraid of people judging me.
I realized that in those moments, I may have been a bit aggressive or defending myself because I felt attacked!
Just by taking the time to think about what moments I felt insecure already helped me a lot!
Then, I took the time to think about doing something else of what I used to always do (feeling offended and being a bit aggressive!).
Do you remember the model of Brooke Castillo?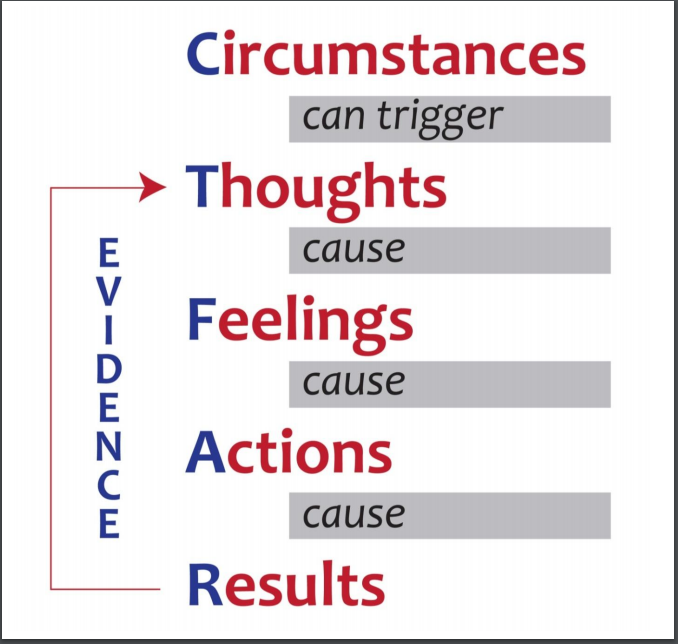 So, if you want different results in your life, you've got to have other thoughts at first! 🙂
Related to the example that I gave before, I stopped being defensive because I realized that people didn't necessarily judge me when I shared an opinion.
Do not forget: everyone is trying to fulfill their own needs and their reactions and behaviors say a lot about THEM, not YOU! 🙂
To sum up! 
As you can see, you don't have to feel insecure! 🙂
It's not part of you!
I always say that no one was born with self-confidence but guess what, no one was born with insecurity neither so you can do something about it! 🙂
First, be more self-aware and then, ask yourself: in the situation in which you might feel insecure… What can really happen?
To your self-confident YOU! 🙂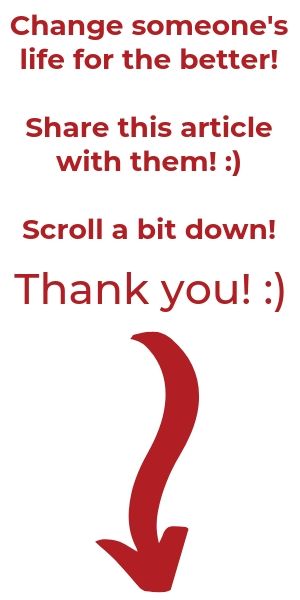 You may also be interested in…